Frank's Weekend Faves, Nov. 3, 2019
The Craft League of Champaign-Urbana's 37th annual Juried Art Fair is this Saturday and Nov. 10 at a new location. And for the first time ever, that's neither in Champaign nor Urbana.
The show must go on, so the saying goes, and the league's yearly showcase event is no exception. With the closing of its previous home at the Urbana Civic Center last year, this year's Juried Art Fair will be held at the Savoy Recreation Center, 402 W. Graham Drive.
New venue aside, the fair's 37-year tradition continues otherwise unchanged, featuring the work of 39 artists, both local and from afar, exhibiting new, original works in ceramics, jewelry, fiber, batik, photography, glass, woodworking, drawing, painting, printmaking, basketry, gourds and mixed media. Organizers say exhibitors and attendees come from as far as 100 miles away, and attendance continues to grow every year.
The Craft League of C-U was founded in 1982 to promote awareness of fine art in the area. In its early years, the league's art fair was held in empty storefronts and church basements before moving to the Urbana Civic Center in 1986, where it continued for the next 32 years. This is its first year at the Savoy Recreation Center.
"We are very excited about the mix of work we have this fall. The art fair is a great opportunity to support the arts and to buy locally," said Champaign artist and league member Beverly Fagan.
Hours are 10 a.m. to 5 p.m. Saturday and 11 a.m. to 4 p.m. Nov 10. Admission is free.
For more on the fair, visit craftleagueofcu.org.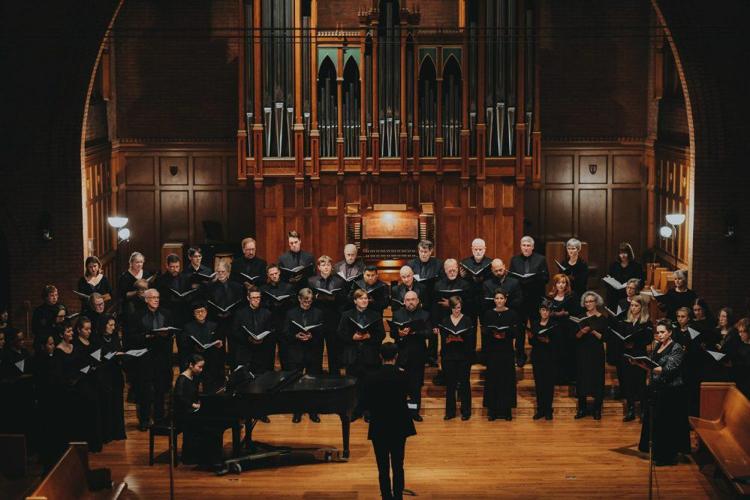 — Baroque Artists of Champaign-Urbana has a "classic" opening planned for its 23rd season Nov. 10 at University Place Christian Church in Champaign.
BACH will present its season opener, "Classics of the British Choral Repertoire," at 7:30 p.m. at the church, 403 S. Wright St., C.
The concert will feature favorites of the British choral repertoire over four centuries, including works by Thomas Tallis, George Frideric Handel, Herbert Howells, Benjamin Britten and more. Tickets are $10 for students, $20 for the general public and can be purchased online at baroqueartists.org/upcoming-events-tickets, or by cash or check at the door.
"This is an exciting season from start to finish, and our opening concert will be memorable, featuring timeless choral classics from the beloved British choral tradition over several centuries," said Joseph Baldwin, BACH's music director. "The BACH choir sounds marvelous, and we greatly anticipate sharing the evening with you."
Founded in 1996, BACH is Champaign-Urbana's premier chamber choir. Baldwin is its second music director, succeeding Chester L. Alwes in 2017.
Check this out: Tri-County Players' production of 'Kitchen Witches' in Paxton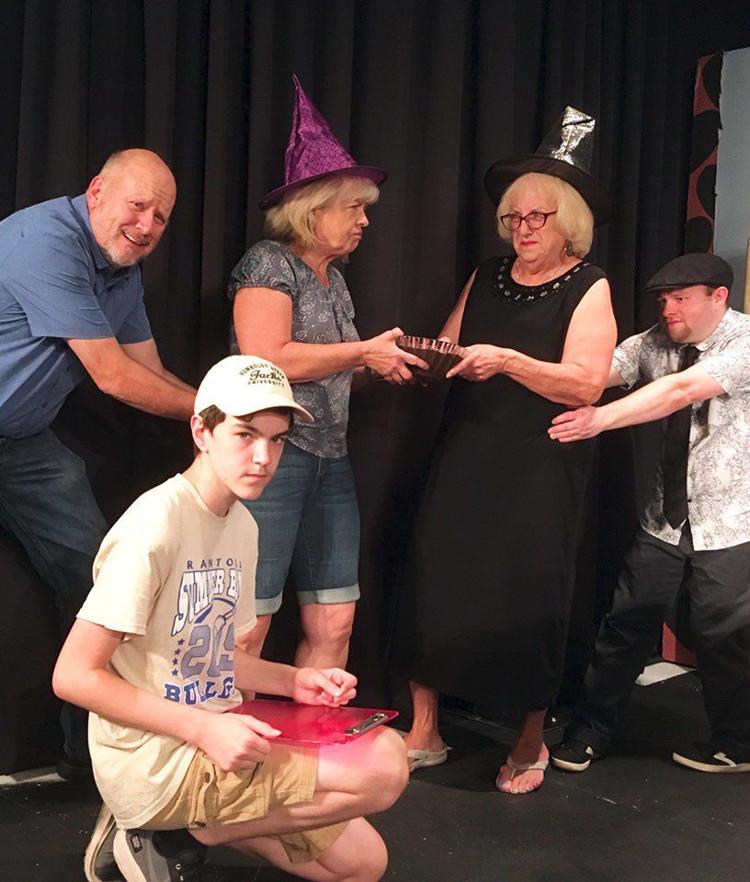 This production of Caroline Smith's stage comedy about archenemies who share a TV cooking show wraps up its two-weekend run at 2 p.m. today at Paxton's Market Street Theatre, 120 N. Market St.
Cost is $12 per ticket; reservations and walk-ins are both welcome. Call 217-379-7028 for information or to reserve seats.
Cast members include Sherry Janowski, Sherilyn McIntyre, Tom Janowski, Brandon Irish and Michael Soltis.
— The Alley Gallery, 113 N. Vermilion St., Danville, will host a free reception from 2 to 5 p.m. Nov. 10 to mark the opening of its new exhibit, "#TheHikes." Running through Dec. 27, the exhibit presents the work of Hoopeston artists Joe Monroe and Kathy Harden, whose colorful paintings and collages reflect their joint excursions of discovery in the area's parks.
The two artists, who first met in grade school and only reconnected years later, will be on hand at the reception to talk about their individual approaches to making art in general and this series in particular. All work will be for sale. Light refreshments will be provided.
That's the ticket: Elsinore album-release show at The City Center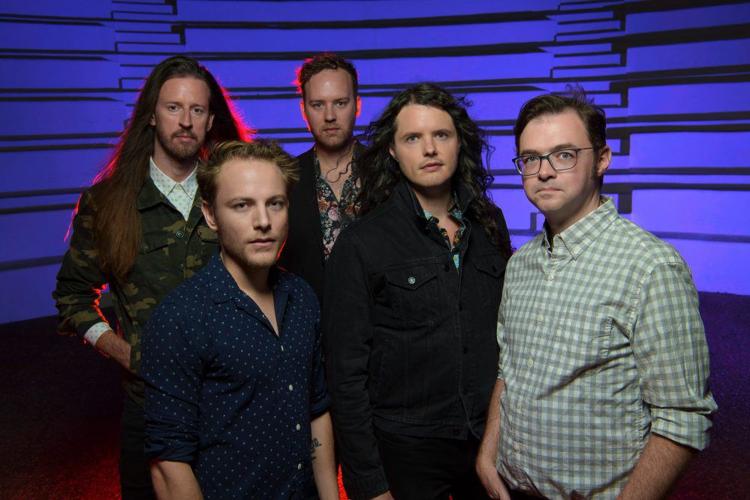 As mentioned here a couple months back, when they were rockin' the late, great Art Theater with their music-video release show, Champaign indie rock band Elsinore has a new album coming out soon, "A Life in the 21st Century."
Three years in the making, the much-anticipated album's release show is set for 7 p.m. Saturday, Nov. 16, at The City Center in Champaign. Admission for the 19-and-up concert is $12. Also performing are Family of Geniuses from Chicago and local bands Mermaid Heaven and Prevalence.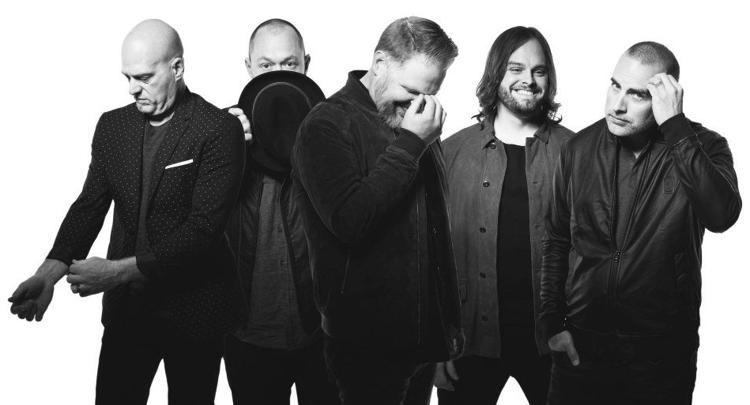 — Tickets are still available for contemporary Christian music band MercyMe's concert at 7 p.m. Nov. 10 at State Farm Center.
The group is touring in support of its latest album, "Lifer," featuring radio favorites "Best News Ever," "Grace Got You" and "Even If."
The tour also comes on the heels of the 2018 film "I Can Only Imagine," starring Dennis Quaid, inspired by frontman Bart Millard's real-life story behind the MercyMe song.
Founded in Edmond, Okla., the band consists of lead vocalist Millard, percussionist Robby Shaffer, bassist Nathan Cochran and guitarists Michael Scheuchzer and Barry Graul.
Have a question, suggestion or fave nomination for Frank? We'd love to hear from you. Please email it to fpieper@news-gazette.com.