Top of the Morning, April 22, 2020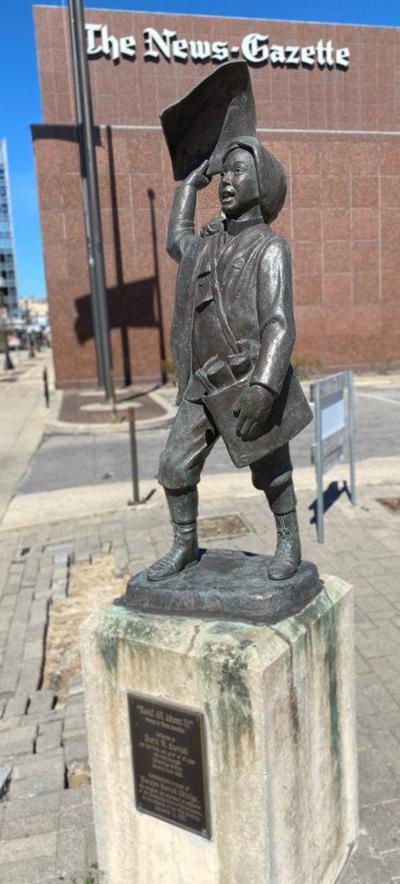 We'll complete a monthslong move of our newsroom to Devonshire Drive later this week, but a symbol of The News-Gazette's longtime presence in downtown Champaign will stay put.
On Dec. 18, 2007, we donated — and the city accepted — the 8-foot-tall "Read All About It" statue at the northwest corner of Main and Walnut. It reads:
"Dedicated to David W. Stevick and the 'boys and girls' of all ages who brought Champaign-Urbana its news since 1852.
"Commissioned in honor of longtime publisher Marajen Stevick Chinigo, his daughter and successor as publisher of the Champaign-Urbana News-Gazette, on the occasion of her 90th birthday, September 12, 2002."
In 2003, we began honoring our top employee with the annual Publisher's Award, each winner taking home a smaller version of the "Read All About It" statue.
Champaign Mayor Deb Feinen, calling it "a cool statue," said: "It's a nice way to commemorate the history of The News-Gazette and downtown Champaign. We're happy to have the public art."
We'll relay more specifics of our move in Sunday's News-Gazette.