Big 10: Menu tips from as-seen-on-TV chefs for a scaled-down Thanksgiving
You heard the governor: No getting together with anyone outside your own household, even on Thanksgiving.
So, how exactly does one go about preparing a feast for a table of two or four instead of the usual 15 or 20? For tips, we rounded up a supersized panel of as-seen-on-TV top chefs.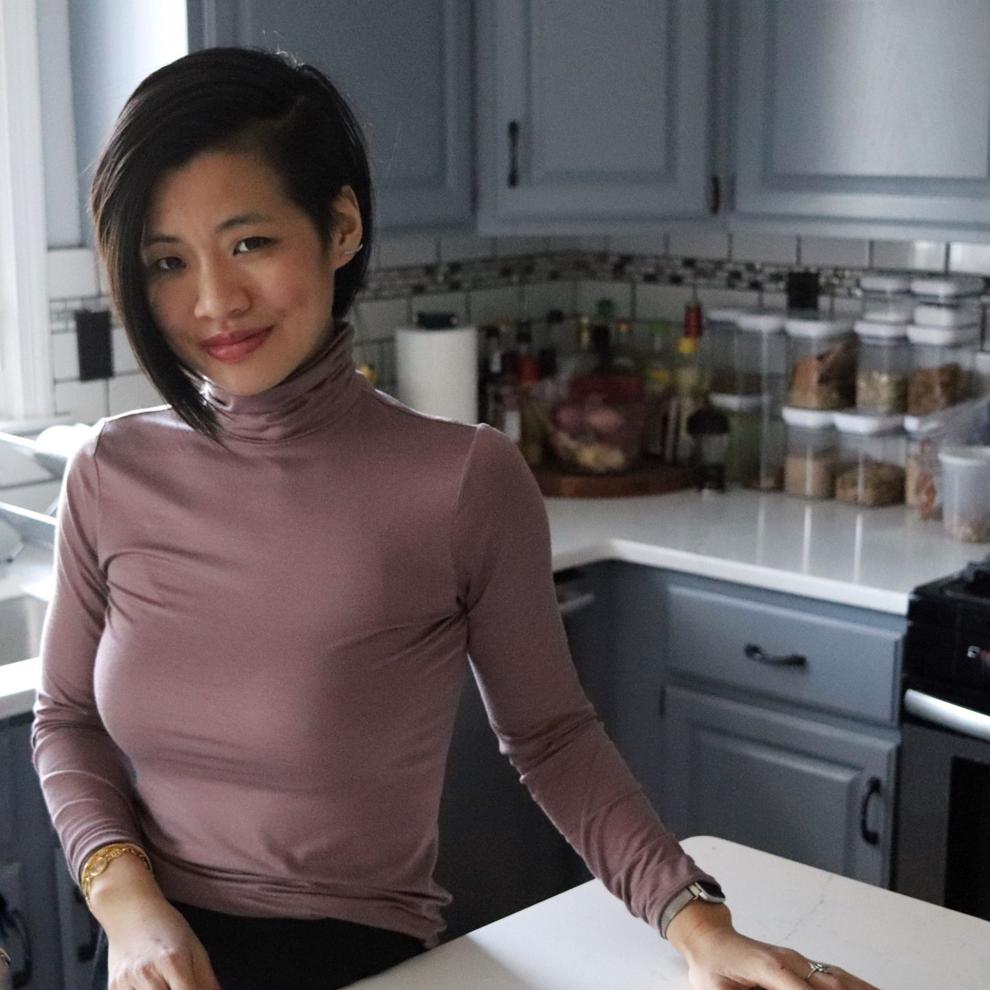 Season 14 winner on 'Food Network Star'
"Use this opportunity to cook dishes that please you, not necessarily what appeals to the greatest number of people.
"If you've ever wanted to experiment or break with tradition but were afraid of upsetting your grandma, then this is your chance.
"I'm doing a maple five-spice turkey and Brussels sprouts with lemongrass and mint — two dishes that would be sacrilege at my family's regular gathering."
---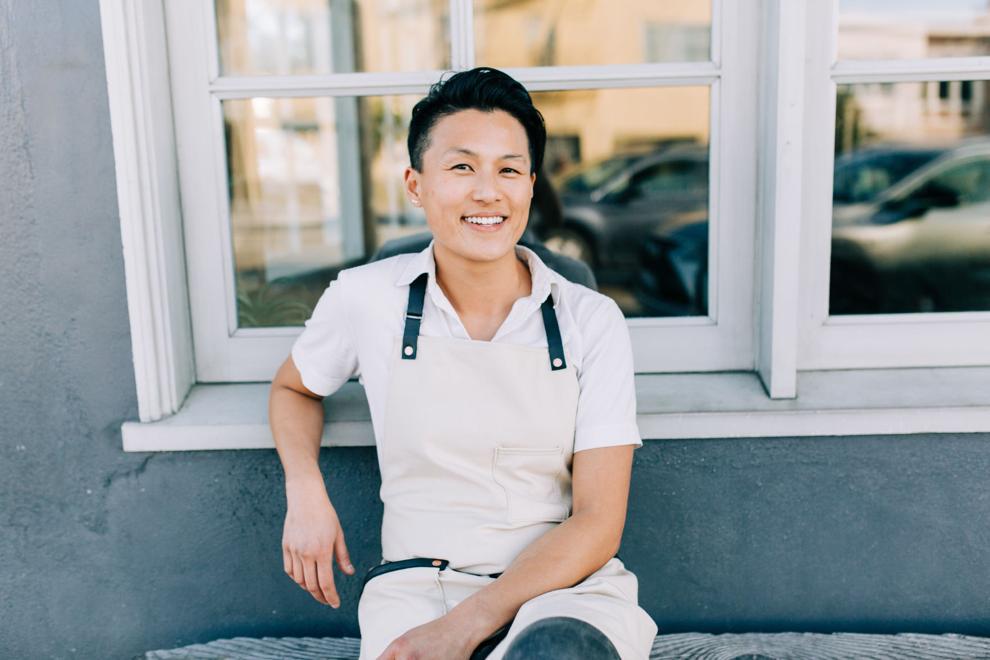 Reigning season champion on Bravo's 'Top Chef'
"It can be challenging to think of what to make for Thanksgiving for only a handful of people. A turkey may be out of the question, but a smaller roasted bird like a pheasant, duck, chicken or even Cornish hens is much more manageable.
"End of the day, Thanksgiving is about giving thanks and enjoying a meal with the people we love. Don't put too much pressure on yourself to have to cook traditional Thanksgiving dishes.
"I'm going with a seafood Thanksgiving this year with my family."
---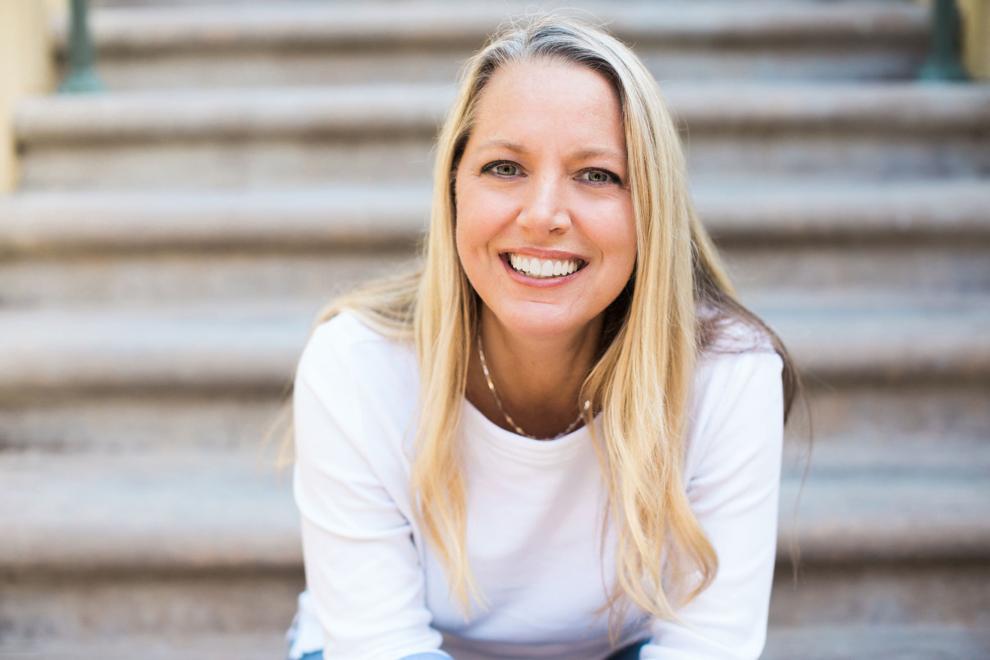 Season 5 champion on 'The Next Food Network Star,' went on to host 'Ten Dollar Dinners'
"While everyone is excited about Cornish game hens — as they should be — I think they are going to be in short supply.
"So my idea — and keep an open mind here: Buy a rotisserie chicken from the supermarket and focus on the side dishes, which are easy to scale down.
"Removing the bird from the cooking plan will make the prep work much more manageable and enjoyable for a scaled-down Thanksgiving."
---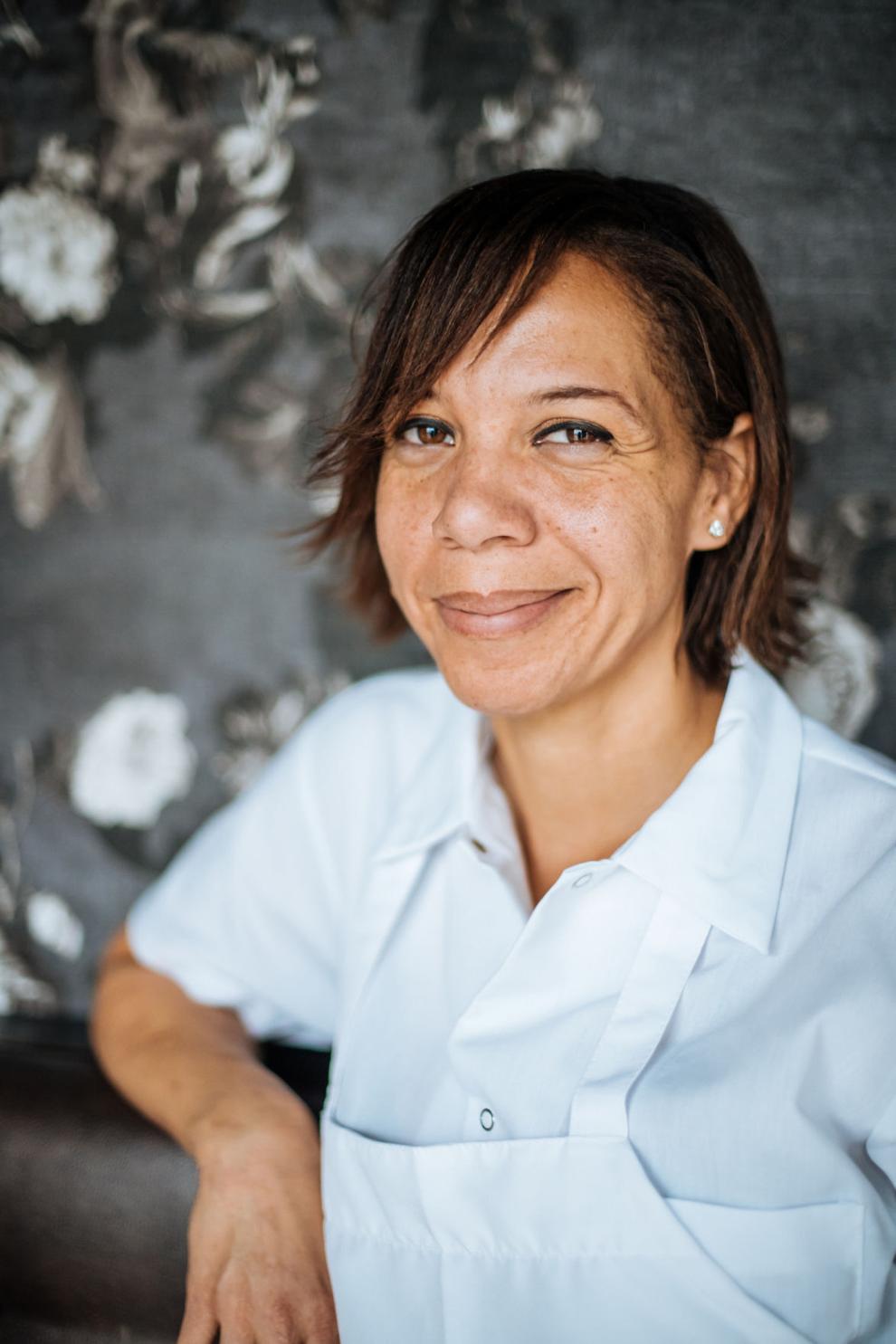 James Beard award-winning Saint Lucian chef, Season 11 runner-up on 'Top Chef'
"In general, we tend to go nuts for the holidays and overprepare. So this year, be extra mindful of quantity and focus on smaller portions.
"For turkey, choose to do a nice turkey breast and/or legs instead of a whole bird. It's much easier to prepare and will still be delicious and traditional for your small gathering.
"For side dishes, the general rule of thumb is two potatoes per person, three to four ounces of green beans per person and four to six ounces of stuffing.
"For bread this year, do a nice dinner roll for each guest and for desserts, I'd suggest making individual tarts as opposed to a whole pie. They look great and are the perfect portion.
"You can also do a twist on pumpkin pie and make pumpkin budino. The flavor is the same and you can serve them in individual ramekins or bowls."
---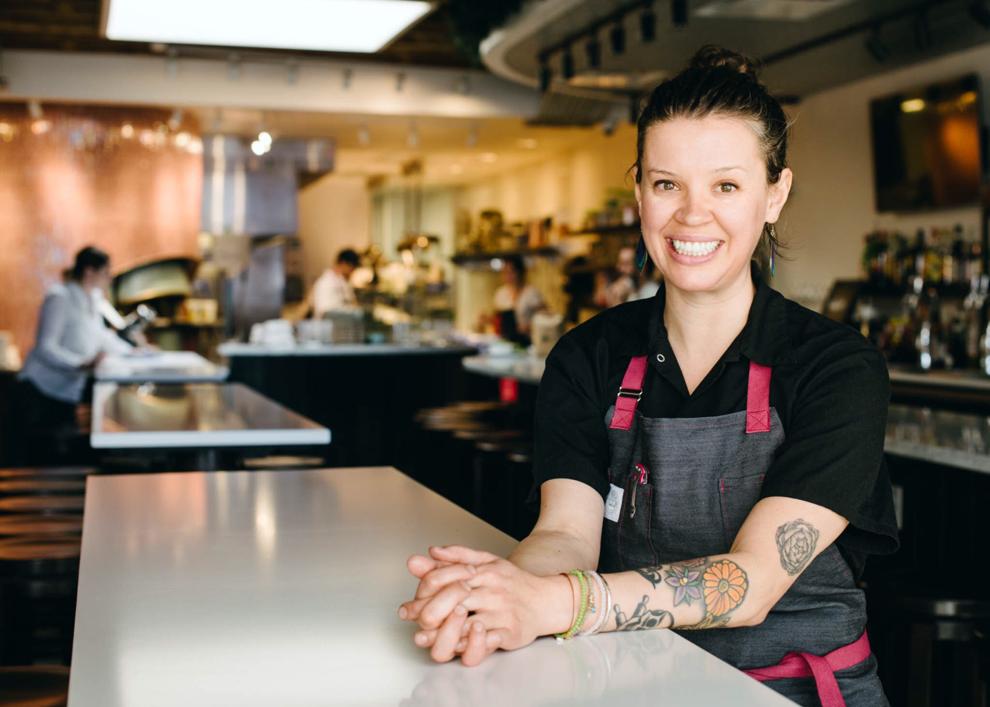 Season 15 finalist on Bravo's 'Top Chef' whose huevos rancheros also 'Beat Bobby Flay' on Food Network
"This Thanksgiving, it will just be my boyfriend and me and we have an amazing meal planned. We are going to do a baked potato bar.
"We'll find and bake the biggest russet potatoes we can find and then make smaller versions of our favorite Thanksgiving dishes — turkey, which we butcher similar to a chicken and cook the dark and white meat separate, sous vide, plus green beans, Brussels sprouts, gravy and stuffing — and then put it all on a huge baked potato.
"I'm pretty excited."
---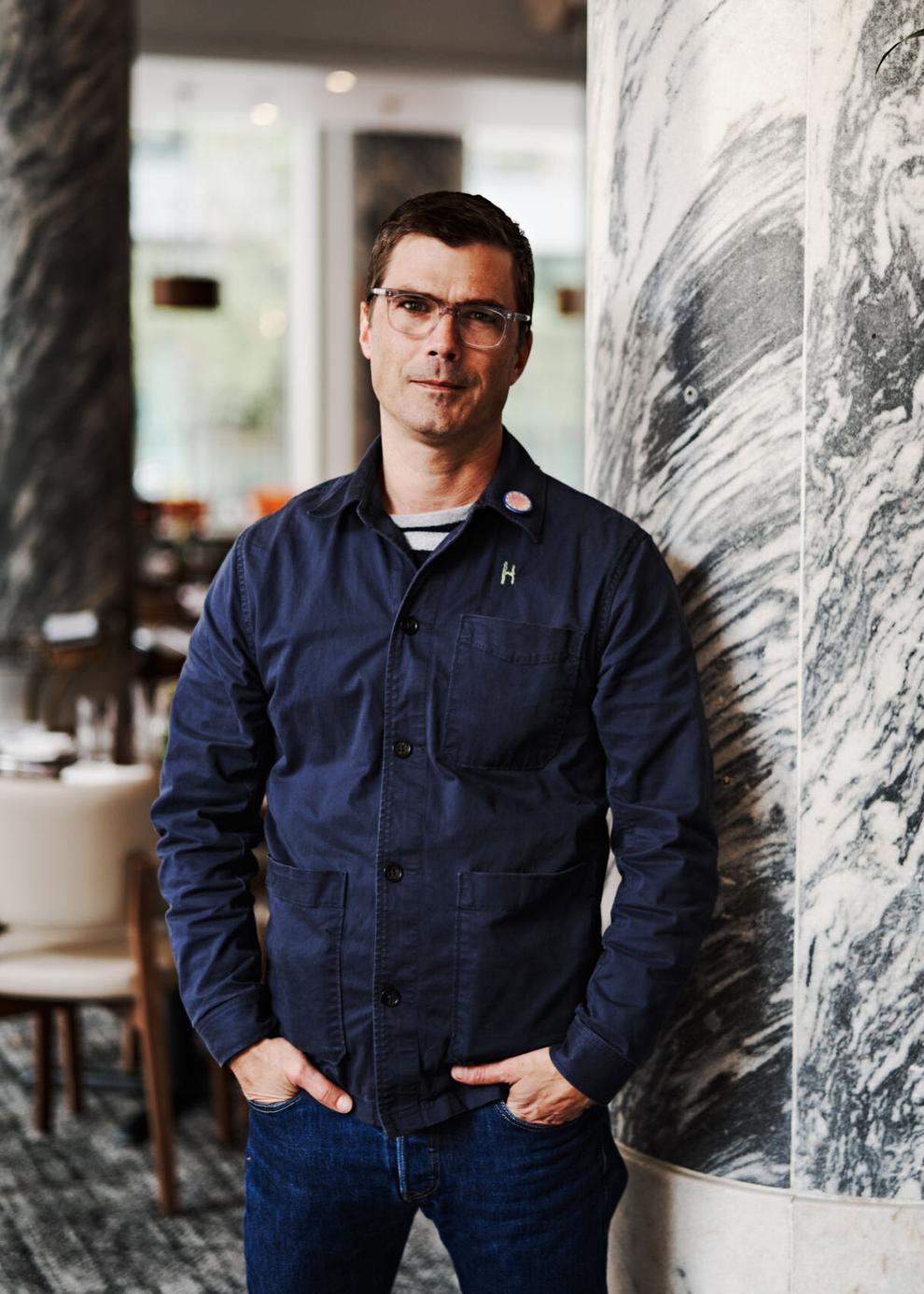 Best-selling author, 'Top Chef Masters' contestant, 'Top Chef' judge
"Thanksgiving is usually a big thing, with around a dozen people, a turkey that barely fits in the oven, a spiral ham that makes 50 sandwiches in subsequent days and a spread of sides that makes a royal feast look tame.
"But in the times of pandemics, with much smaller gatherings, I would recommend this: a chicken. The nicest chicken you can buy. Roasted and served with gravy, stuffing, leek bread pudding, yams and a beautiful light salad.
"The money saved should be invested in a bottle of Burgundy that will make you speak French and give you a memorable experience that will never fade.
"Live it up in your pod."
---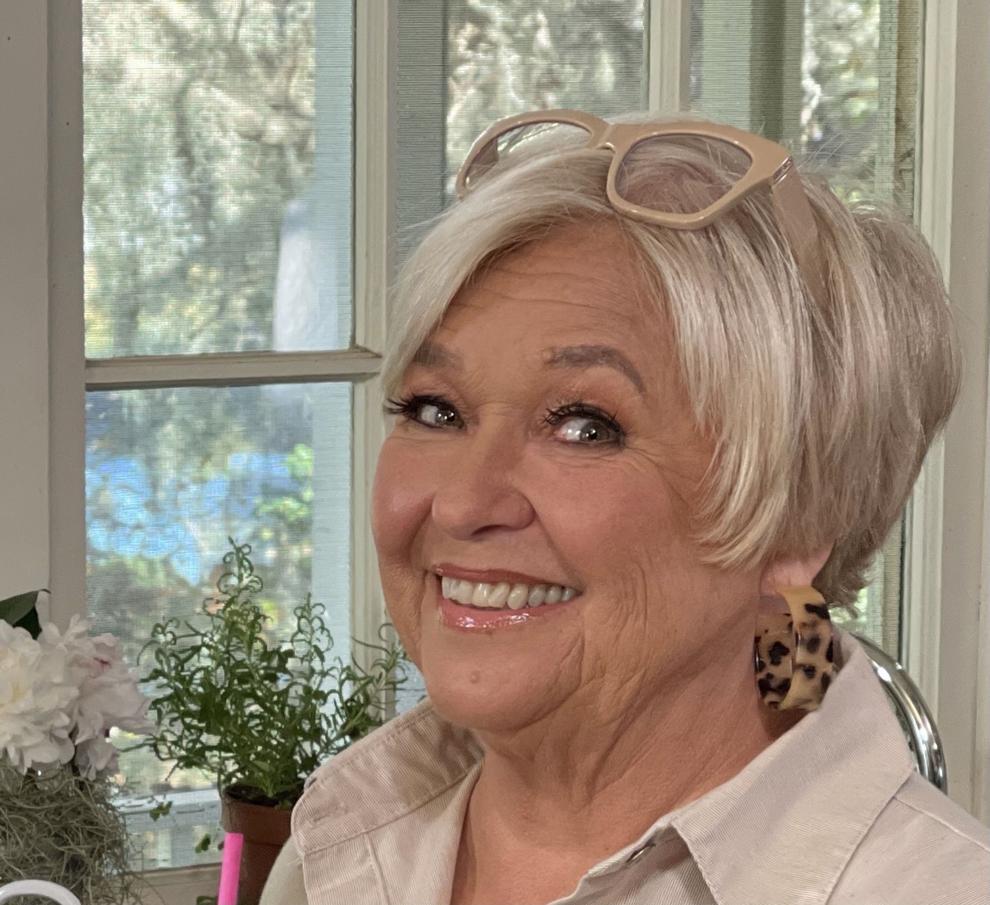 Hosts 'Farmhouse Rules' on Food Network
"I found a butcher that is taking a 10-to-12-pound fresh turkey and boning the breast and butterflying it so I can stuff it.
"Make a stuffing with herbed bread cubes, raisins, celery, apple, walnuts, carrots and melted butter and moisten with stock. Add Bell's seasoning for flavor.
"Make a gravy from the rest of the turkey by roasting the turkey legs and wings and then boil in stock and reduce and season with Bell's and a little butter and flour and your gravy is made.
"Potatoes you can roast along with the turkey breast.
"That's what I am doing for my husband and me. I'm so excited to have Thanksgiving for two instead of 34."
---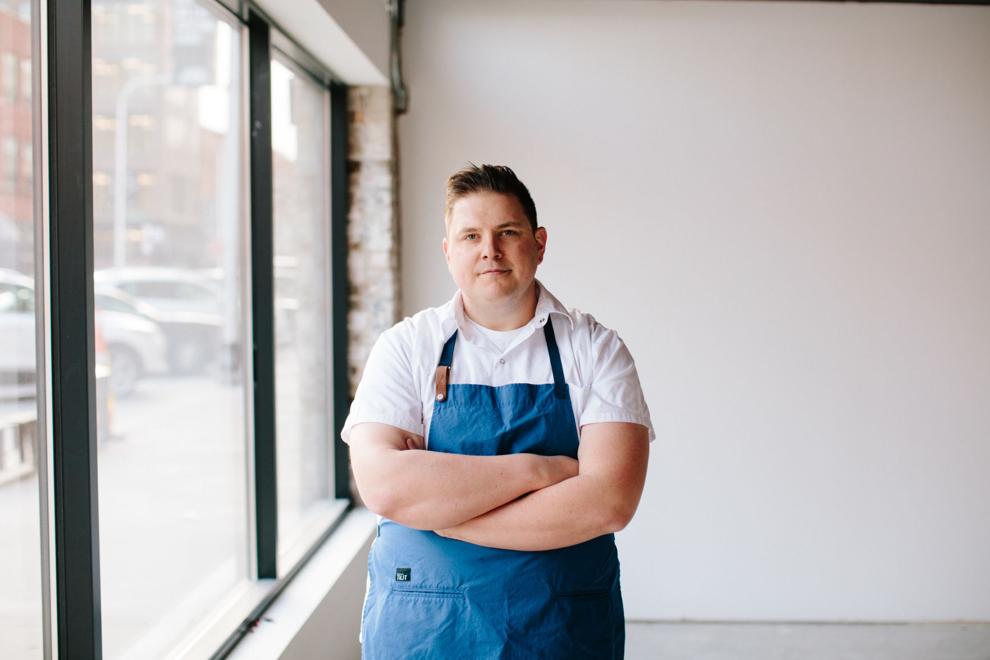 Season 15 champion on 'Top Chef,' Chicago executive chef

"My family always hand-makes and enjoys ravioli as part of our Thanksgiving meal. It's something that can easily be made for four people or 20 people.
"This year, I'm going to make a ton of ravioli and freeze them, then drop them off for my family to cook and enjoy for themselves. That way, it will still feel like we're keeping the tradition alive."
---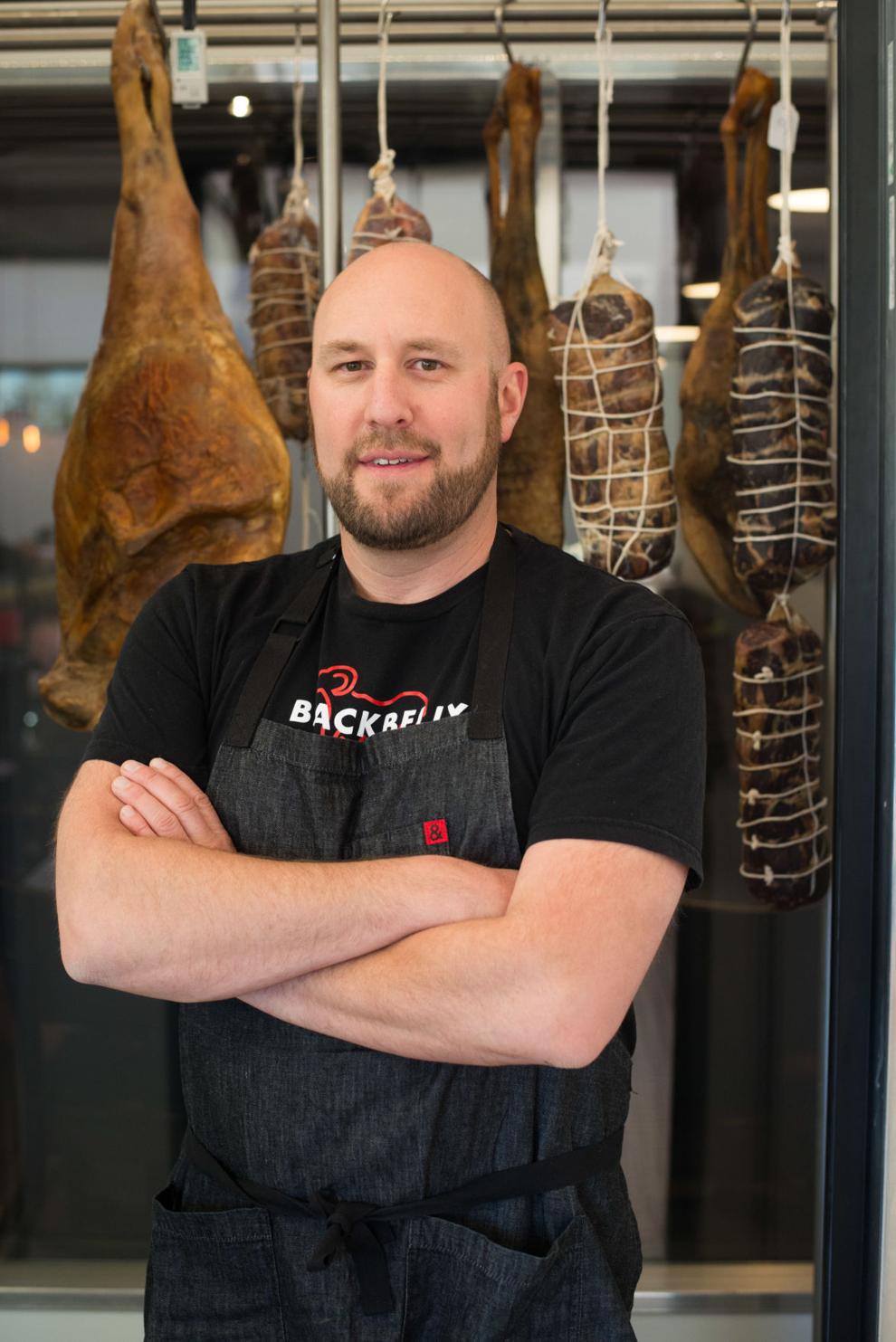 'Top Chef' Season 5 champion founded Blackbelly Market & Butcher of Boulder, Colo.

"We are still roasting a turkey. I figure the extras can be frozen and used over time.
"It's still worth the trouble, and it will make things feel more normal with the smell, taste and ritual of pulling that large bird out of the oven.
"But for those who don't want to do the work, or have the space to do so, there's always takeout. A lot of restaurants are doing some amazing dishes for families.
"No mess, no effort and, no offense, probably better than most home cooks would come up with anyway.
"So there are two options — go big and pretend you've got a full house or just support a local business. Either way, you eat well and it still feels like a normal holiday."
---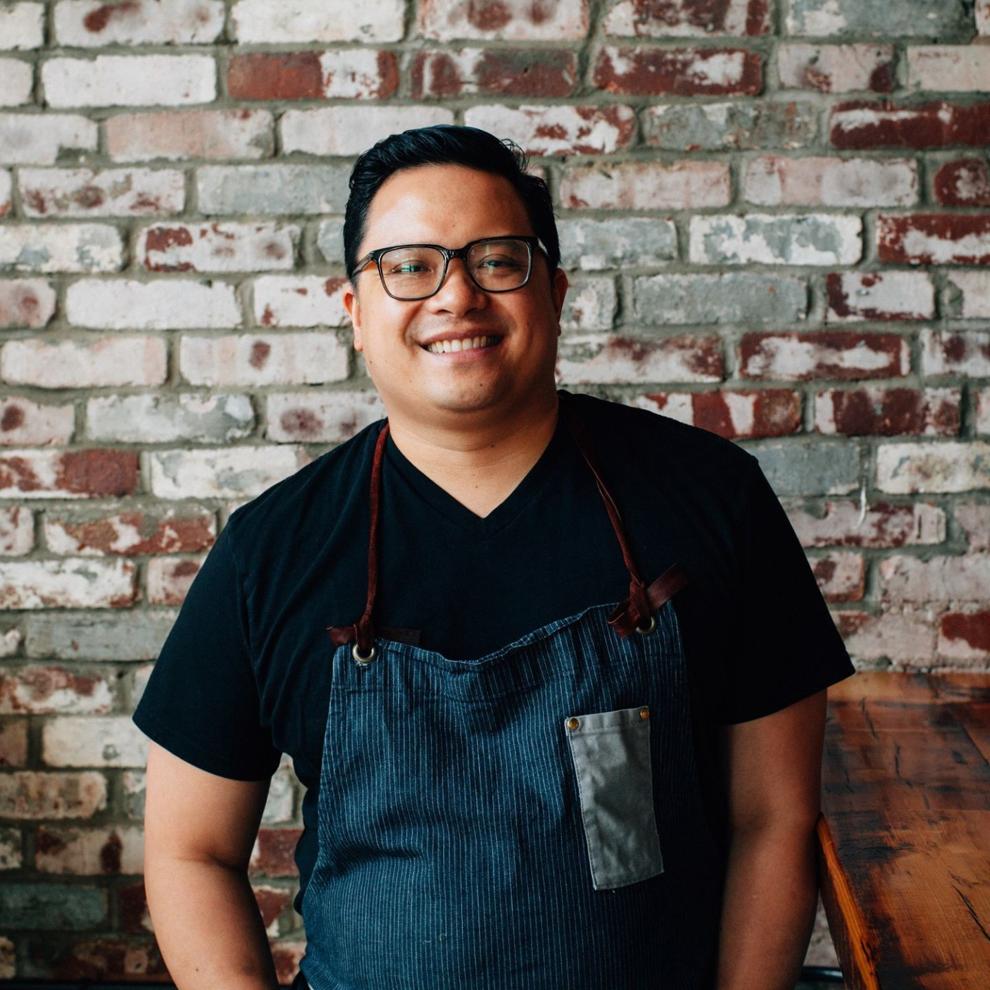 Chicago native competed on 'Iron Chef America,' 'Celebrity Chopped,' 'Top Chef'
"Ditch the turkey and ball out on something you really want to eat.
"Do a lobster, or thick-cut dry aged ribeyes, king crab or rack of lamb — plus all the traditional fixings.
"For two to four people, don't waste time cooking a turkey for hours. All these items are much quicker options."
---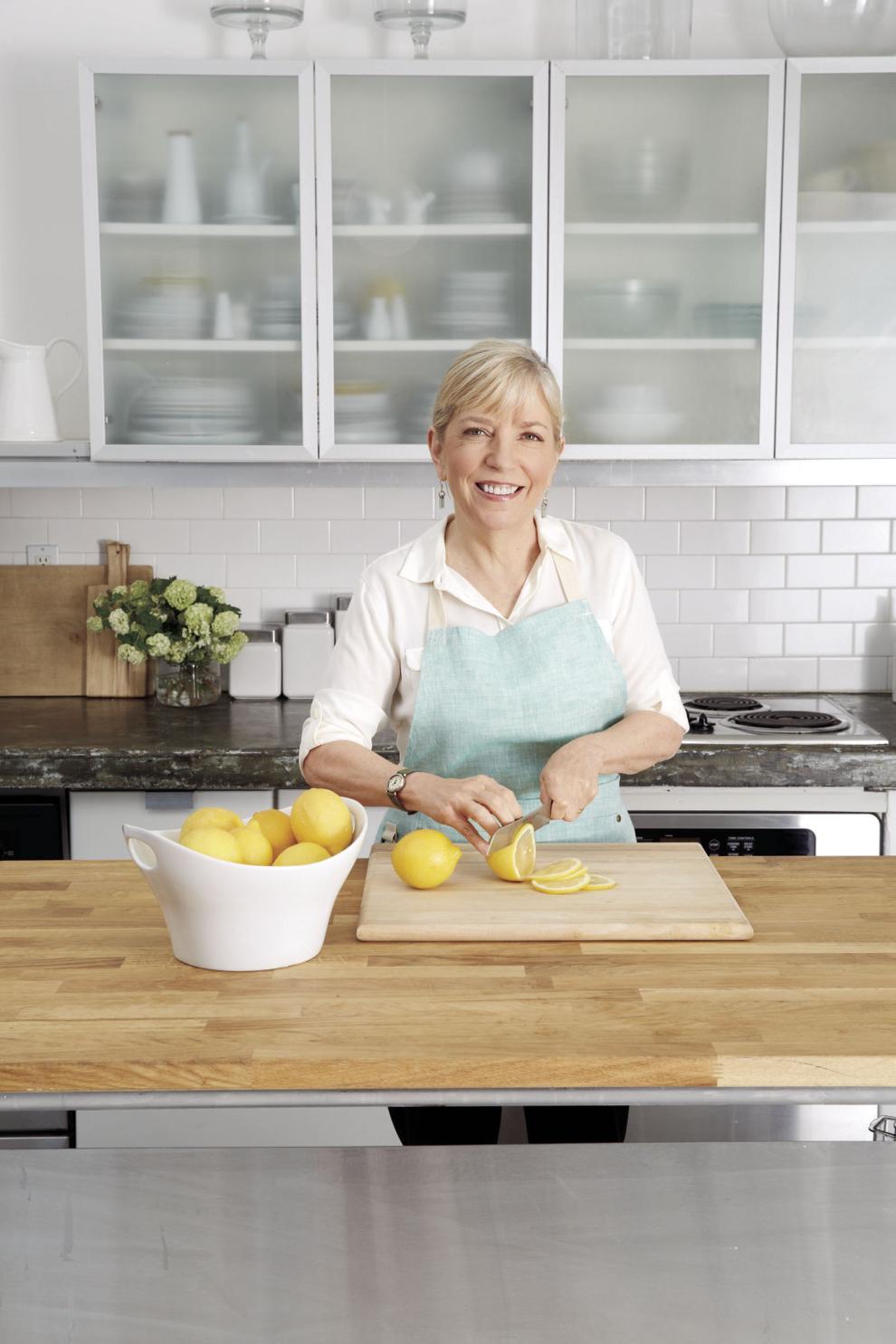 Julia Child protege, cookbook author, Culinary Institute of America's 2001 Chef of the Year
"If you still yearn for the turkey/stuffing/gravy experience, shrink down the bird, and give a chicken — or even better if you can get them, small Cornish game hens — the same treatment as you would a turkey.
"Stuff the chicken or the hens — or bake the stuffing as a side — and make a gravy. Cornish hens are especially fun because each person gets their own personal Thanksgiving bird. Anyway, I think chicken and Cornish hens are way more flavorful than turkey and besides, they take a lot less time to cook.
"Or, you can do what my family does every year — we are not turkey fans: Make braised short ribs of beef.
"You can cook the ribs way ahead of time and even freeze them, and they produce the most delicious gravy. They can be served with mashed potatoes, or, as we do, homemade Spaetzle."
---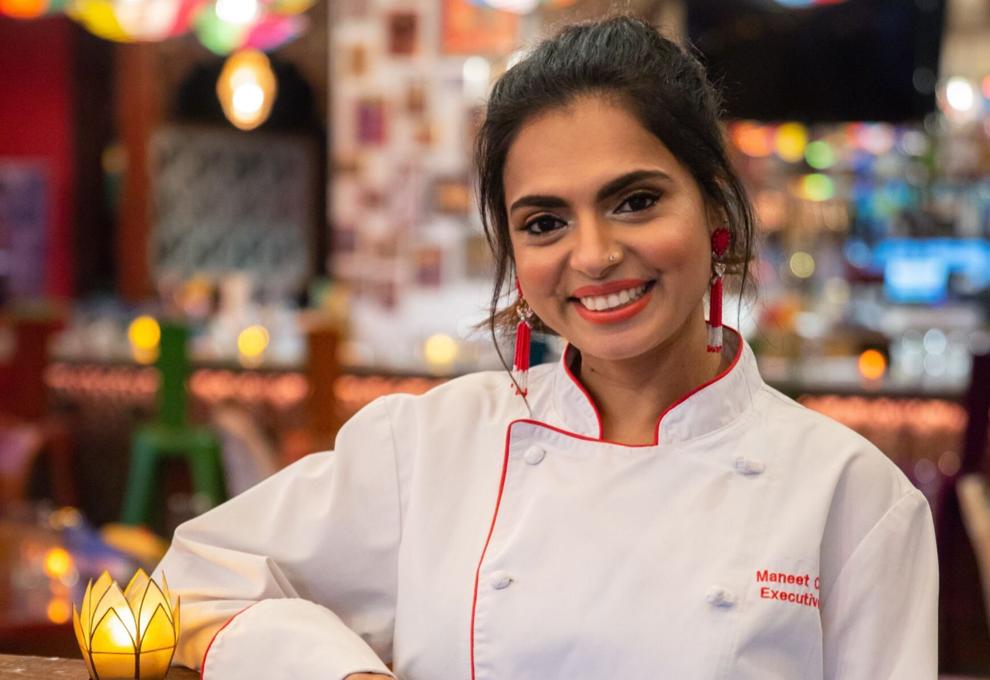 Former Chicago executive chef, 'Chopped' judge
"This year for Thanksgiving, it will be a little different. Since not a lot of us will be meeting up with family, it's easier to make a smaller portion of turkey. I'm planning to put an Indian twist on the classic meat and three that I'm calling the 'Turkey & Nine' — a delicious tandoori chicken stuffed with vegetable biryani, and nine small side dishes like cranberry chutney, green bean poriyal and sweet potato raita.
"For the tandoori turkey, I'll skip using a whole turkey and will just use the breast and the legs, and will use an Instant Pot-style pressure cooker to have it cook in under 30 minutes. Simple and delicious."
---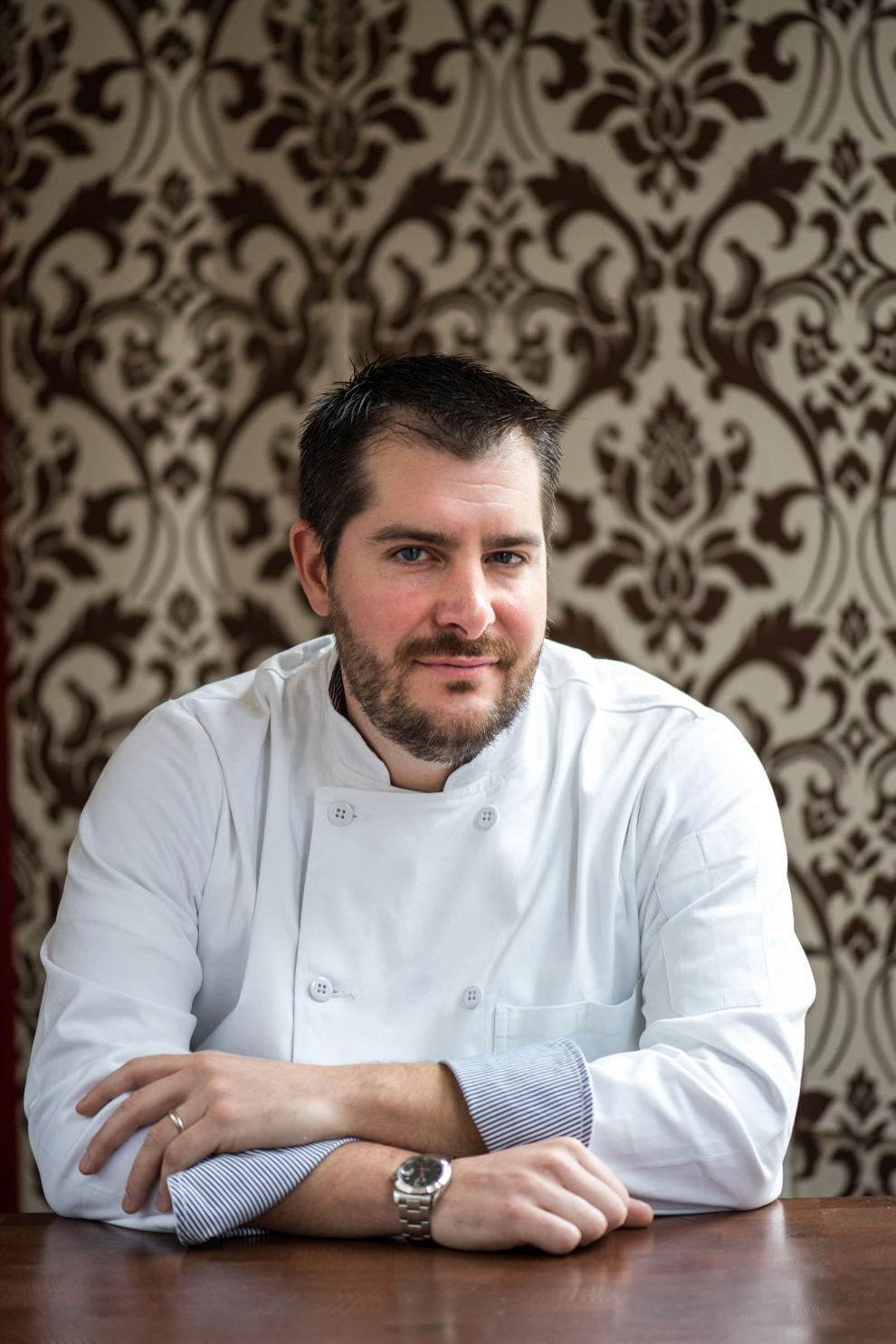 Won inaugural season of 'Top Chef'
"We will just be getting a whole turkey breast and Ill throw it on my big green egg for a smoke. The next day for Black Friday, Ill take the leftover breast to my local deli and have them throw it on the meat slicer for leftover turkey sandwiches.
"My go-to sandwich I  with canned cranberry sauce and chestnut stuffing. I like the Ocean Spray jellied cranberry sauce, not the ones with cranberry chunks in it.
"If you are really into dark meat as well as white, I would order a whole capon and do a traditional roast on it. Something different than a chicken."
---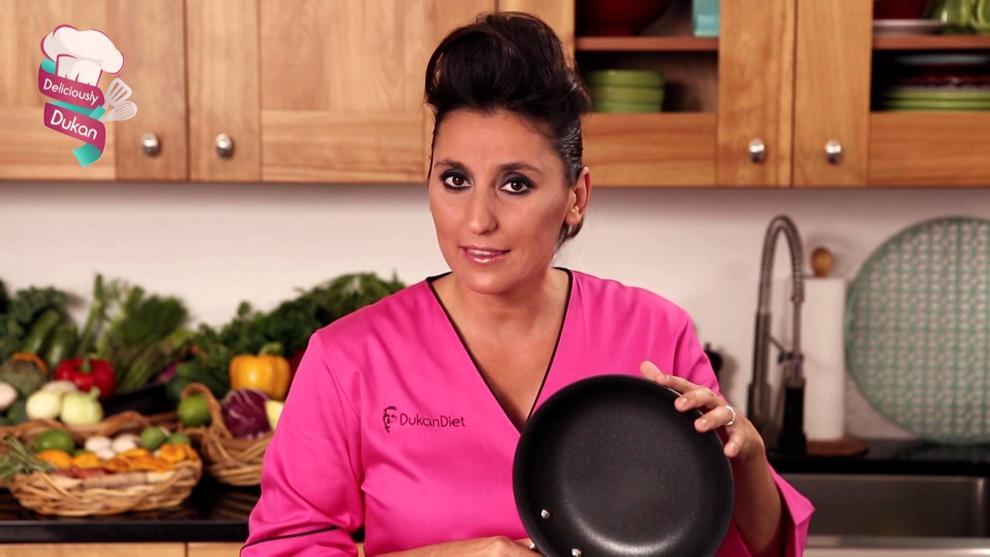 Host of Deliciously Diverse on Amazon Prime, dietitian, professor of international cuisine at City University of New York
"If you're just a set of two, I would suggest you try serving an air fried duck breast instead of a whole turkey. This can be served French-style, seared duck breast with honey, cranberry and thyme. Pair it with classic fingerling potatoes and wintergreens like frisée.  
"For a group of four I would suggest trying hot pot and make your holiday a bit more global. Hot pot is a Chinese cooking method of simmering a pot of soup stock at the dining table, containing a variety of East Asian ingredients and dipping raw ingredients in until cooked.
"This is similar to fondue but cheese-less. They sell great seasoning packets on Amazon — I love little Sheep Soup Base — and you can pair with items you have at local grocery stores like raw shrimp — or crab if you want to get fancy; thinly sliced steak; chicken; and produce like mushrooms, pumpkin, cabbage and fresh noodles.
"Pair with your choice of dipping sauces and you're done. This is a fun way to extend your menu because it takes a lot of time and is entertaining as well as filing. I have been hot potting for Thanksgiving for the last five years."
---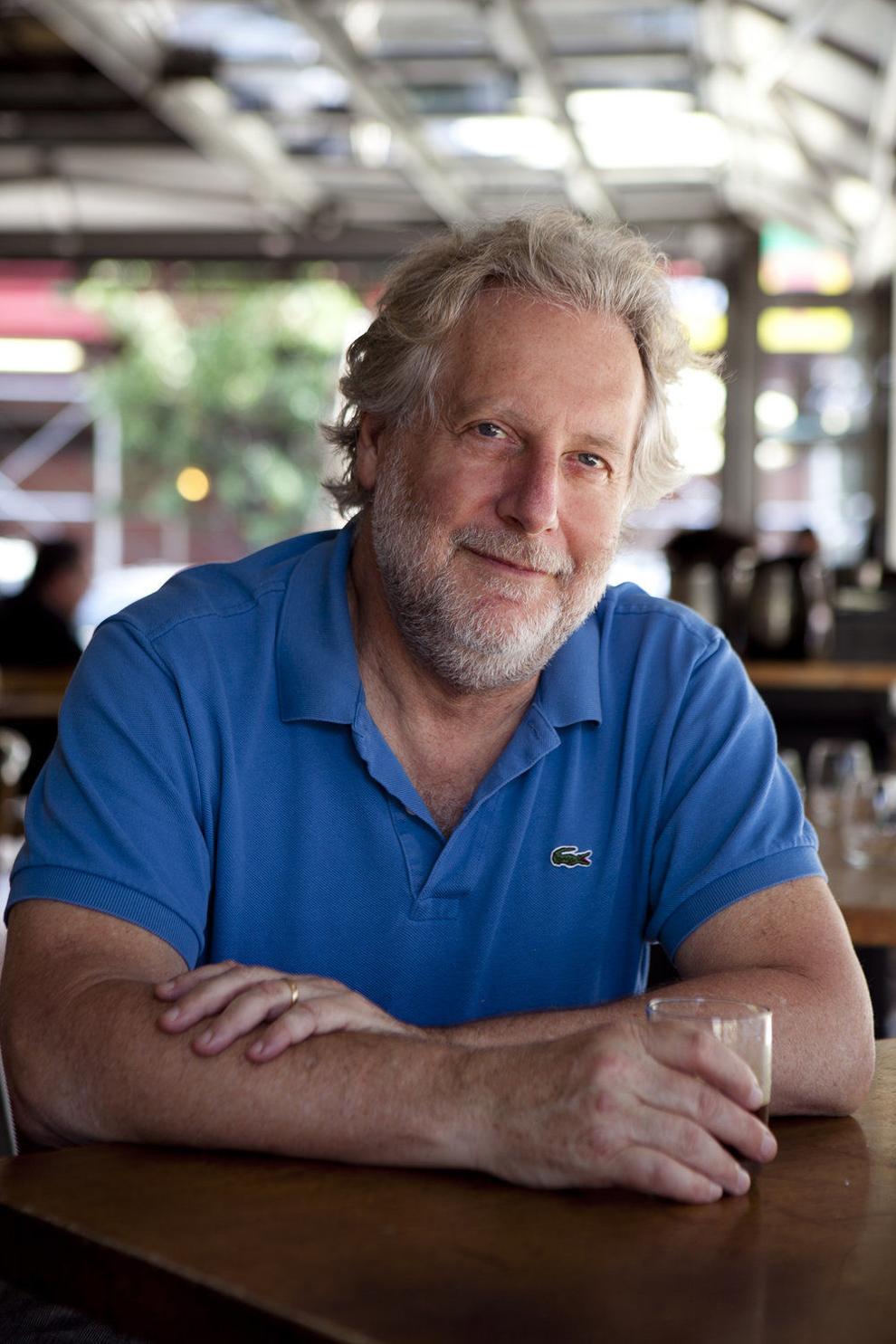 2016 James Beard Award winner for Best Chef, New York City
"COVID is so dysfunctional that out of the box thinking is perfunctory. My suggestions:
"1. Dump turkey for either chicken or duck or capon.
"2. Do a small — 8- or 9-pound — bird.
"3. Go Italian and make a turkey milanese.
"4. Do turkey breast in an Asian mode: marinated with Asian spices and wet sauces.
"5. Go vegetarian: Brussels sprout salad, roasted rutabaga with breadcrumbs, sautéed kale with radishes, creamy honey nut squash with Gruyere and butter.
"6. Braised turkey legs with barbers and polenta."
---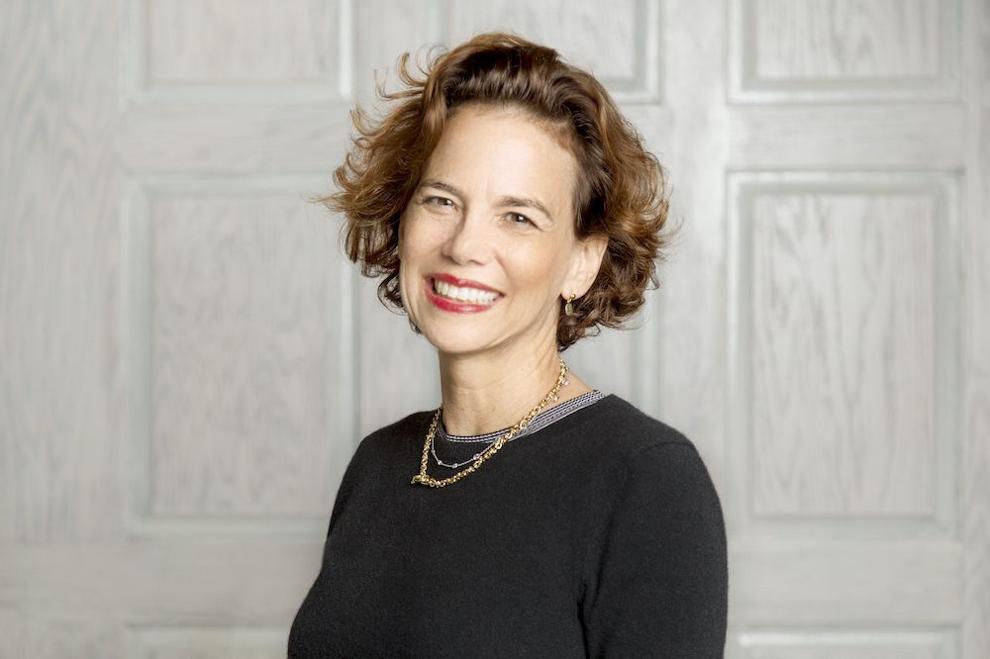 'Speaking Broadly' podcast host, longtime 'Food & Wine' editor-in-chief
"For a low-pressure holiday meal, I suggest giving thanks by supporting a local small restaurant and ordering in.
"With winter coming and indoor dining banned in many locations, takeout/delivery is one way for these businesses to stay alive.
"Plus it will be absolutely delicious and not involve clean up."
---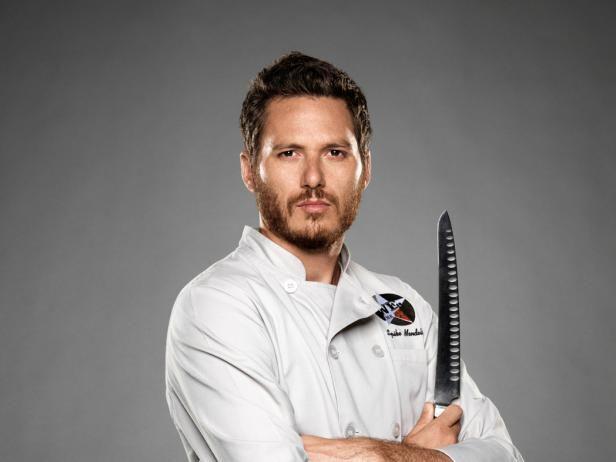 Celebrity chef and restaurateur finished fifth on Season 4 of 'Top Chef'
"Thanksgiving gatherings are going to look a lot different this year so why not change things up with a plant-based menu.
"For any of you with vegans in your life — like my wife, Cody — or for those of you dabbling with a flexitarian diet, I recommend serving herb roasted cauliflower. Treat it just like you would a turkey and then serve thick slices with gravy, cranberry sauce and a side of mashed potatoes mounted with olive oil and oat milk."