Another year, another snub from the Rock & Roll Hall of Fame for Champaign-born REO Speedwagon, eligible since 1997 but left off a list of new nominees that's a little bit country (Willie Nelson), rap (Missy Elliott) and pop (George Michael), but not much rock 'n' roll.
We asked those in the music biz: Why should — or shouldn't — the band with 40 million-plus albums sold be enshrined in Cleveland?
TERRY LUTTRELL
Champaign native, lead singer on REO's first album
"There are a lot of bands from the '70s that you would have thought would be in. Bad Company. Joe Cocker. Even Boston.
"We all sold millions of records. And it's supposed to be the fans who decide.
"Well, you're talking about 50 years ago now. I talk to fans now: 'You ever heard of REO Speedwagon?' 'Who's that?' 'You ever heard of Starcastle?' 'Who's that?'
"I think there's a degree of politics to it, and I think there's some money changing hands to make sure certain people get in.
"REO Speedwagon should be in — not just because I'd love to go to the ceremony — but gosh, they've been doing it for a long time. And they still are."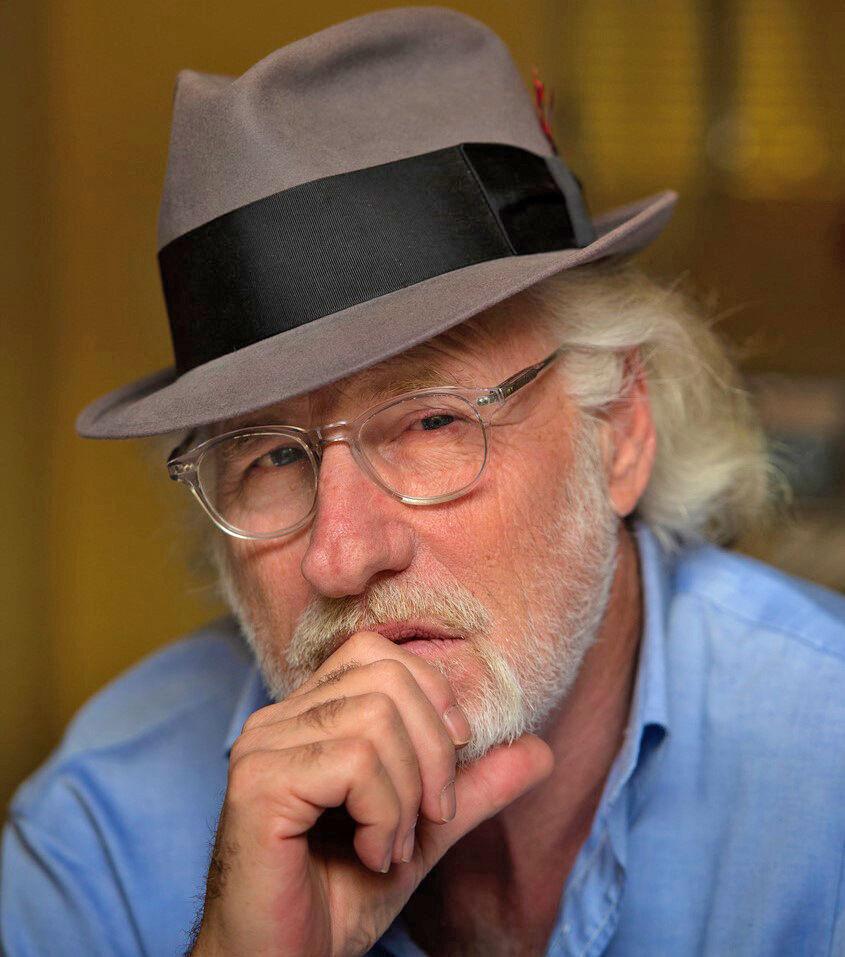 JOEL SELVIN
Hall of Fame voter, longtime San Francisco Chronicle music critic
"The East Coast-based elitists who run the Hall of Fame nominating committee have never been good with the populist rock bands like REO.
"The list of acts who have not been installed yet reads like an honor roll of meat-and-potato rockers beloved only by their millions of fans — Eddie Money, Grand Funk, Styx, Foreigner, Boston.
"But they do have Miles Davis and Dolly Parton, so it's not clear how relevant the Rock and Roll Hall of Fame is."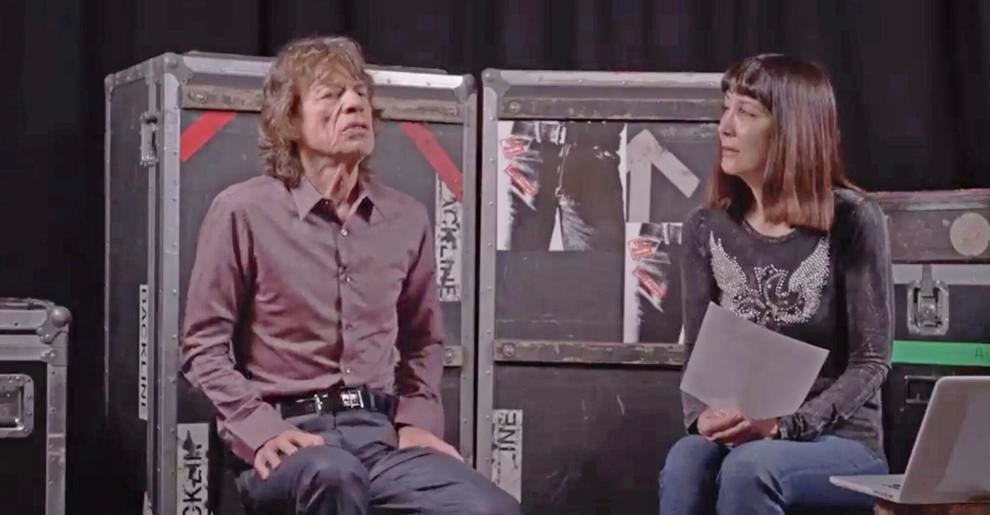 EDNA GUNDERSEN
Longtime USA Today music critic served on Hall of Fame nominating committee for six years
"You can't deny REO Speedwagon's longevity or run of hits as a sturdy, serviceable rock band. But I don't see the kind of impact, influence and artistic distinction that would warrant entry into the Rock & Roll Hall of Fame, especially when there are still so many worthy rock artists waiting for an invitation — Warren Zevon, Soundgarden, The Replacements, Ozzy Osbourne, Dick Dale.
"Of course, I'm sure their fans would argue that Speedwagon should jump the line ahead of the rap, country and dance acts that have been ushered in, a moot point since the Hall long ago established itself as a big umbrella representing all the components that built the genre.
"It's not grade-school soccer. Not everyone gets a trophy."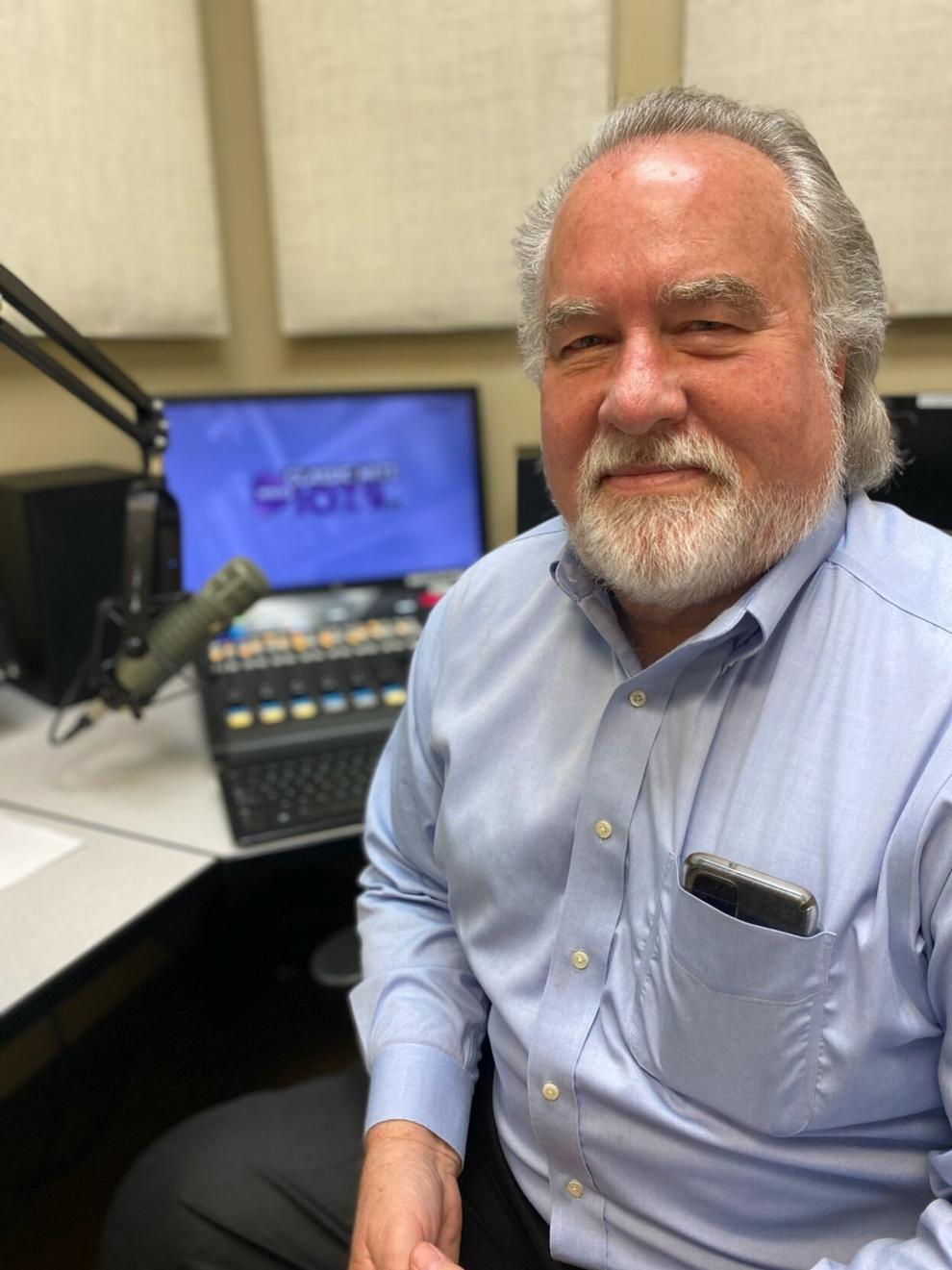 LA FREDRICKSON
Classic Hits 107.9 WKIO-FM
"Putting aside my personal beliefs and the apparently subjective nature involved in the selection process, there are some major reasons why Champaign-Urbana's own REO Speedwagon is deserving of the honor.
"For over 55 years, REO Speedwagon has performed for sold-out audiences all over the world, and continues to do so. They have recorded 16 albums and sold over 40 million records. They are one of a handful of recording artists that have achieved 'diamond' status by the Recording Industry Association of America — over 10 million albums sold — for 'Hi Infidelity,' which spent a total of 15 weeks atop the Billboard 200 charts in 1981.
"In 2018, REO Speedwagon was voted by fans as the top musicians in Illinois history by participants in the Illinois Top 200 project, part of the state's bicentennial celebration, beating out other acts that are already in the Rock and Roll Hall of Fame.
"The facts speak for themselves. Very few recording artists have reached the significant commercial success that REO Speedwagon has achieved. We all should be proud of our hometown heroes."
RICK FRANKS
President of North America Touring, Live Nation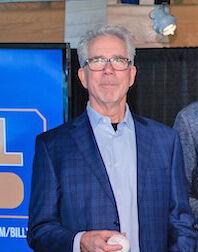 "REO is a great rock band, and one of the mysteries of life is why they are not in the Rock & Roll Hall of Fame. I am giant fan and they have been client for over 40 years. Hopefully, someday they will get their due. Meanwhile, they continue to 'roll with the changes.'"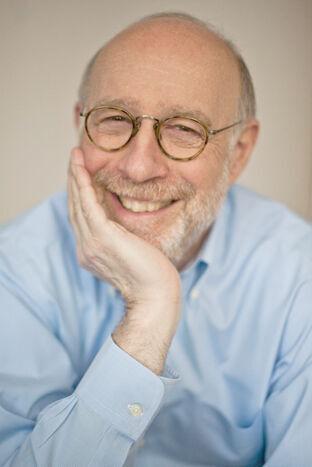 GREGG GELLER
Former record-company executive served on Hall of Fame nominating committee for 26 years
"In my opinion, the Rock & Roll Hall of Fame would have been well-served had it specified, from Day 1, just what criteria should be taken into account when nominating and inducting artists.
"In its first two years, 25 acts were inducted, each one a no-brainer. As a result, within a few years, some of the artists who were then inducted became very debatable, at least insofar as it was unclear what factors were taken into consideration in evaluating them.
"Was it their influence? Talent? Outstanding vocals? Instrumental virtuosity? Songwriting ability? Popularity? Sales? Longevity? Live performance? Meritorious service?
"All or some of the above?
"REO certainly qualifies in some of those areas, certainly not in others. The same could be said of any number of other bands, some of them already inducted.
"I personally would have preferred limiting inductees to the absolute undebatable no-brainers, all others represented from time to time in the Hall of Fame's other exhibitions. But the Hall of Fame clearly finds it necessary to induct a number of acts every year in order to generate and maintain interest — and populate a television broadcast — however debatable some of them may be.
"And as long as that continues to be the case, bands like REO Speedwagon will have a shot to get in.
"So, REO fans, take heart."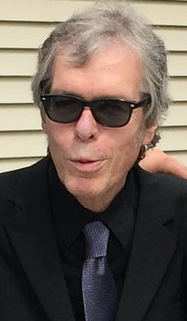 DAVE DiMARTINO
Former editor of Creem magazine, Yahoo Music
"REO may be one of those unfortunate rock 'n' roll bands that wholly deserve a berth on the Rock & Roll Hall of Fame roster, but are likely not to make it. Here's why.
"First, they were an excellent mid-level, Midwestern rock 'n' roll band that got better with every album — but most of their early material, with the exception of maybe 'Ridin' The Storm Out,' never really clicked with the general audience or radio, and they were perceived in that mid-'70s era as dullish, plodding, workmanlike rockers who fairly defined the term 'bar band.'
"Secondly, when they started to click commercially with their double-live, eventually platinum 'Live: You Get What You Play For' in 1977, it was precisely when the attention of most critics was diverted by what would be regarded as punk-rock new wave, or whatever else REO Speedwagon sounded nothing like at all. As rock 'n' rollers, they seemed to be old news.
"When they enjoyed their giant commercial rebirth with 1980's 'Hi Infidelity,' it came with a series of excellent pop songs that would redefine the band as cheery pop hitmakers rather than the workmanlike rockers they had long been.
"The end result? Rock had moved on, pop radio had moved on and REO Speedwagon — for better or worse — seemed quaint, old, but to pop and rock fans alike, not particularly 'classic.'
"They do not seem to be a band championed by many in 2023, and while that should make little difference to the Rock & Roll Hall of Fame — or the arbiters within — it likely will."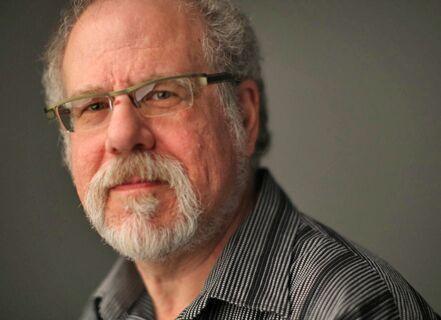 JON BREAM
Hall of Fame voter and Minneapolis Star Tribune writer, longest-tenured music critic at a U.S. daily newspaper (48 years and counting)
"REO Speedwagon has never been on the ballot for the Rock & Roll Hall of Fame.
"Each year, the nominees are chosen by a committee of about 30 musicians, critics and music executives. Then more than 1,000 people — again, music execs, critics, musicians and living Hall of Fame inductees — vote for up to five candidates per year. There are no write-ins. The ballot typically contains 14 to 18 candidates.
"Unlike the halls of fame for, say, pro football and Major League Baseball, there is no transparency about the Rock Hall process. What percentage of the votes does an artist need to receive to get inducted? Dunno.
"Remember, the Rock Hall induction is a TV show, so they need several inductees each year. The officials never disclose how it works.
"Some Hall of Famers had short but impactful and influential careers. Some had long and winding careers. Some had great highs but checkered careers. Indeed, the careers of inductees have been as varied as the music styles that landed them in the Rock Hall.
"By contrast, many stars with a bunch of hit records — the Carpenters, Cher, the Guess Who, Jethro Tull, Diana Ross, Kool & the Gang, Styx, Sade, Mariah Carey, Smashing Pumpkins, to name a few — have never appeared on the ballot.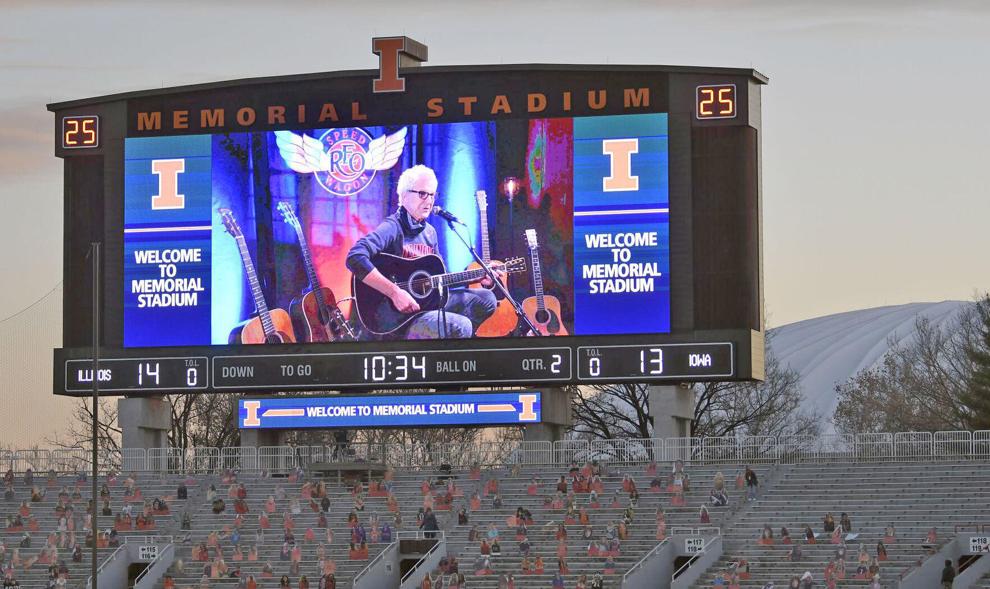 "Some acts take a while after they were eligible — an artist is eligible 25 years after their first record — to even make it onto the ballot. See: inductees Neil Diamond, Kiss, the Doobie Brothers, Journey and others.
"I've never been on the nominating committee or in the room where it happens. But I have been a voter for more than 30 years.
"For an artist, the process is not easy. First, their name has to appear on the ballot. That's a tough task to be tapped by the nominating committee. Then the act must hope that it will be one of the five candidates a voter will check. So, it becomes a contest of which of the five are most deserving.
"A lot of factors to weigh. And my thinking varies with whoever is on the ballot.
"REO Speedwagon is probably deemed as not important enough in the overall music landscape.
"They are a popular Midwest rock band from the 1970s and '80s heyday of FM album-rock radio. They are perceived as meat-and-potatoes, not innovative or influential or hip or cool.
"Hits and/or popularity don't a Rock & Roll Hall of Famer necessarily make."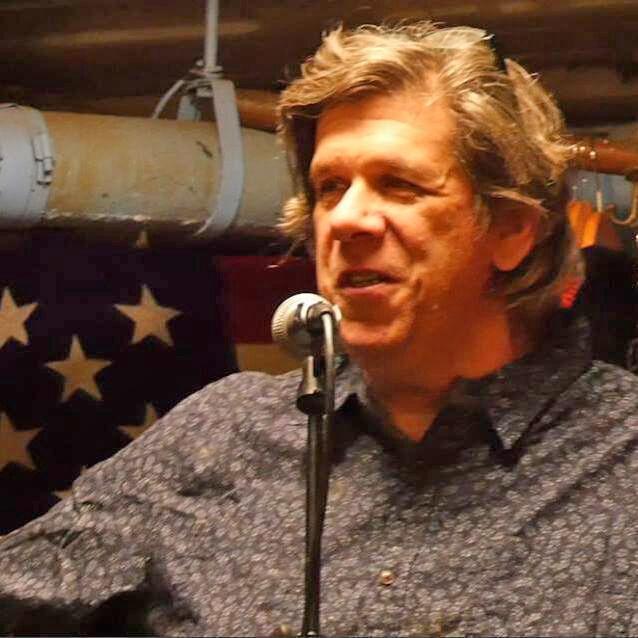 BRETT MILANO
Boston-based music critic
"I say sure, let them in on the basis of 'Ridin' the Storm Out' alone.
"Everybody's high school years would have been sorely lacking without it. Everything else is gravy."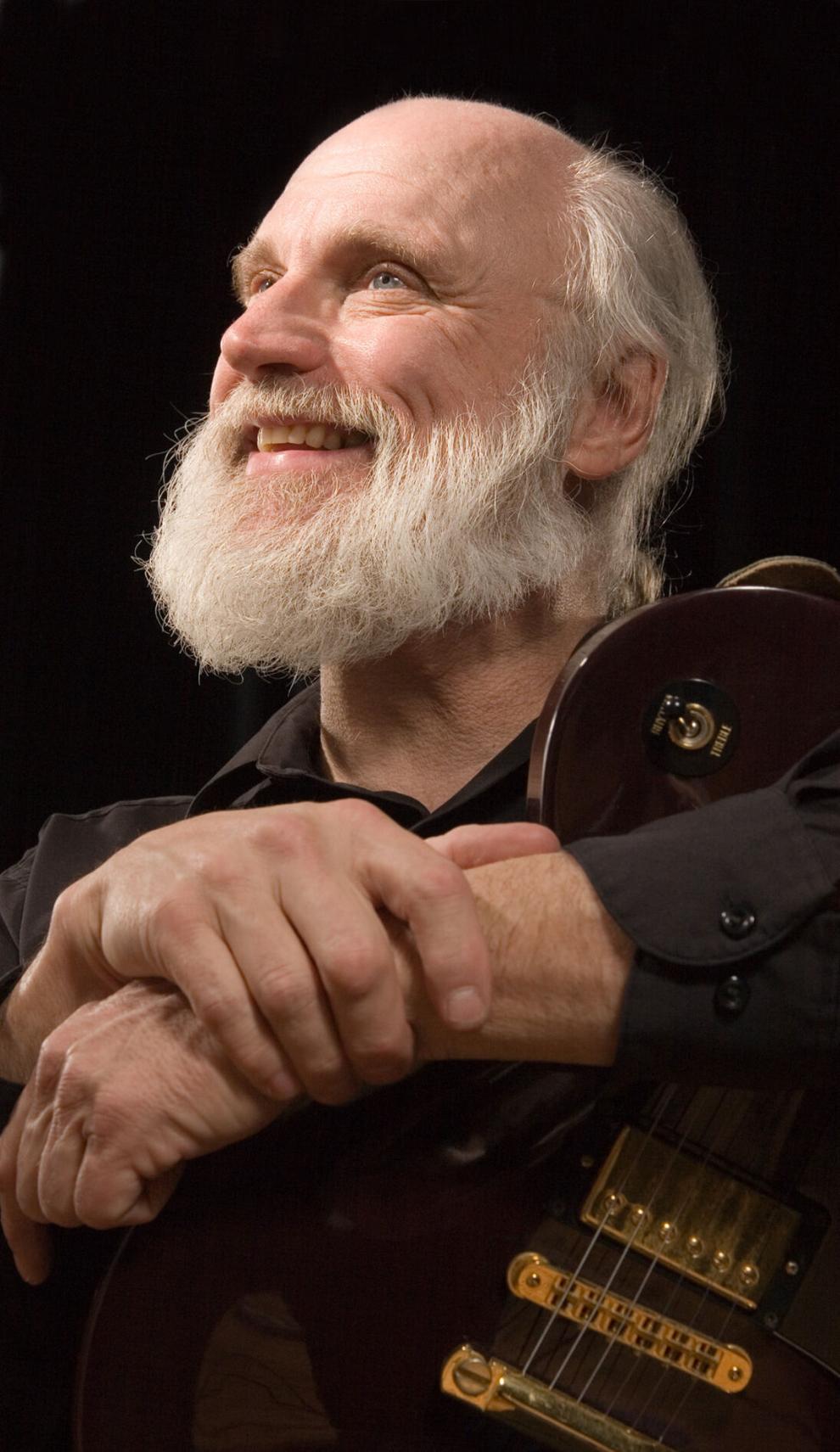 DUKE TUMATOE
UI alum, REO guitarist in late '60s
"Frankly, it seems very strange they aren't in. I don't know what criteria qualifies a band for induction, but many of their songs are iconic representations of what is considered classic rock.
"They'd get my vote."