Today's column begins with the winner of the 2020 American Library Association's Robert F. Sibert Informational Book Medal and American Indian Youth Literature Picture Book Honor.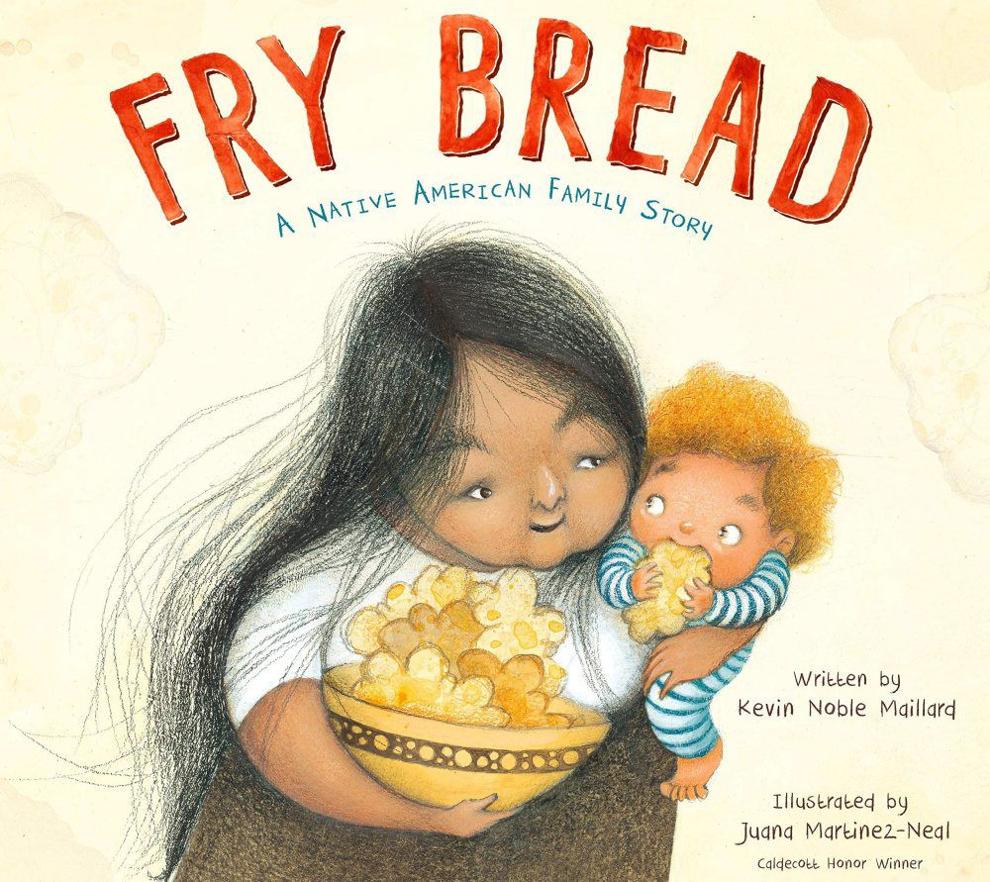 "Fry Bread: A Native American Family Story," (2019, Roaring Brook Press, written by Kevin Noble Maillard, illustrated by Juana Martinez-Neal, ages 3-9) gives a deep, upbeat, child-friendly look into Native American family life.
"Fry Bread is Food," it begins. With no periods or punctuation, just forward movement, the energetic text and watercolor illustrations show a diverse Native American family, smiling, jumping and rollicking, each holding ingredients and following their mother who is holding a big bowl and a baby.
"Fry Bread is Shape/Hands mold the dough/Flat like a pancake/Round like a ball/Or puffy like Nana's softest pillow." We follow the family as the father fries the bread in a skillet. "Fry Bread is Sound."
"Fry Bread is Color" we read, as the family eats the bread. Then we turn the page to see a full meal of soup, tacos, honey, jam and more: "Fry Bread is Flavor/Rise to discover what brings us together."
The book continues, illustrations glowing with love and togetherness, with "Fry Bread is Time," "Fry Bread is History," "Fry Bread is Place," "Fry Bread is Nation" and "Fry Bread is Us/We are still here/Elder and young/Friend and neighbor."
"We strengthen each other/To learn, change, and survive/Fry Bread is You" the text ends.
With a fry bread recipe from the author, along with detailed notes about his own experiences with fry bread organized about each of the concepts in the text, this book offers not only information, but a deep and full experience.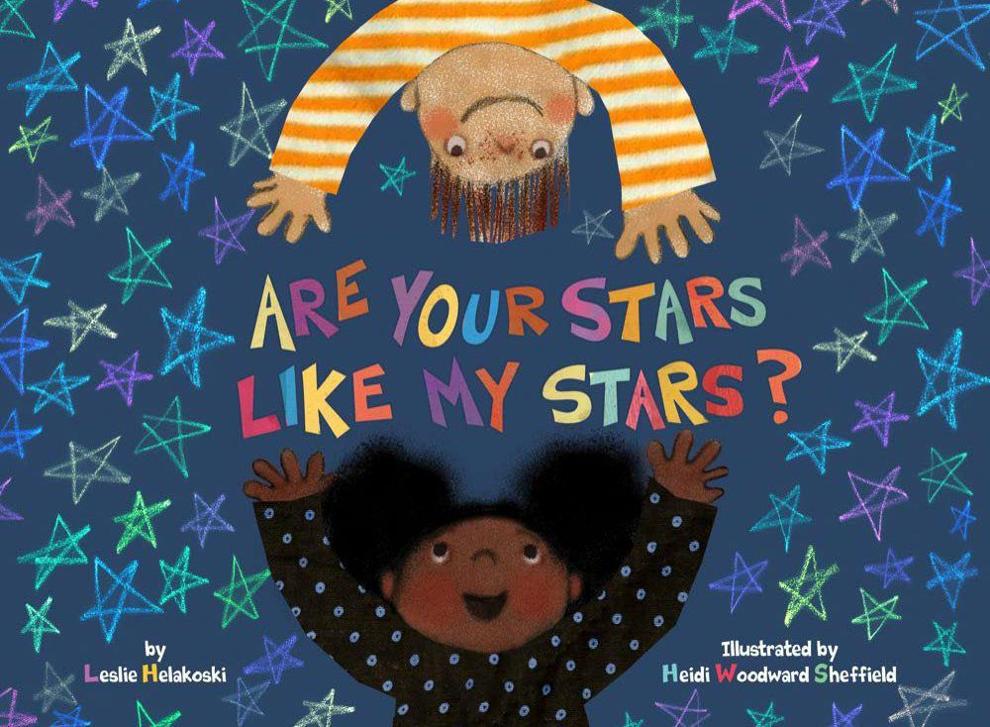 "Are Your Stars Like My Stars?" (2020, Sterling Children's Books, by Leslie Helakoski, illustrated by Heidi Woodward Sheffield, ages 3-7) gives a creative new look at diversity as it asks readers, "We look at the world every day. You and me. Do we see the same things? Do you see what I see?"
It goes on, the bright collage illustration showing a boy looking out at the sea, "When you squint at the sky, do you see the same hue? Deep, wide, and open. Is your blue ..."
On the opposite page, the illustration shows a city scene of blue buildings, with kids playing soccer, "... like my blue?"
This pattern continues, as a blonde-haired girl in a field of flowers talks about shining, sparkling gold and asks, "Is your gold ..."
"... like my gold?" answers a mother and child in India as they light a glowing candle in the darkness.
We see the "earthy and rich" brown as a Hispanic family plants seeds in a garden, compared to the brown of the dough rolled out by a grandparent and child. "Is your brown ... like my brown?"
We see "world is washed clean" green, following a small dark child chasing a frog in a puddle to a contemplative girl surrounded by rainforest leaves. Red brings us an apple orchard and then a page turn to a dramatic bright red scene with Asian children bearing lanterns and scarves.
The book moves toward nighttime as it asks, "Does your shadow grow long as the sun starts to sink? Are the clouds soft and rosy? Is your pink ... like my pink?"
It moves on to examine the black of night and the white of stars and then ends, asking "We look at each other every day. You and me. Do we see the same things? Do you see what I see?"
This lively book is rich in color, worldliness and experience, a unique celebration of our diversity.