Early January brings more "Best of" lists, and here are two noteworthy picture books that are included in both Kirkus Review's and School Library Journal's "Best of 2019" lists.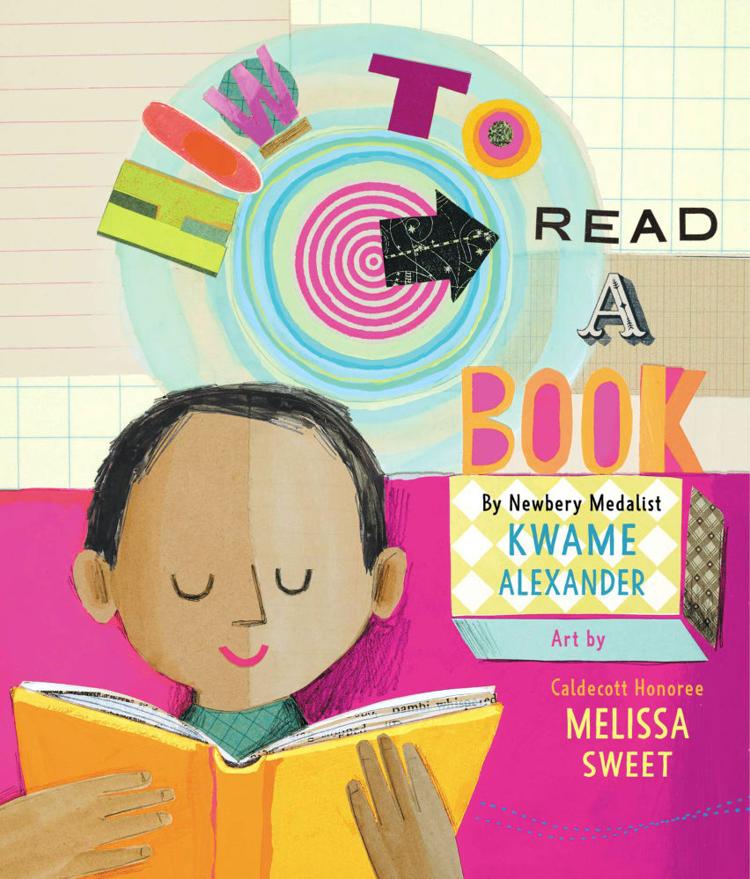 — "How to Read a Book" (2019, Harper Books, ages 2-6) was created by combining the talents of two award winners — Newbery Award-winning poet Kwame Alexander and Caldecott and Sibert Award winner Melissa Sweet.
The text, a poem in the form of a set of instructions, begins "First find a tree — a black tupelo or dawn redwood will do — and plant yourself. (it's okay if you prefer a stoop, like Langston Hughes.)" Sweet's multimedia collage extends to the text, as each letter is carefully crafted, becoming part of the art itself.
After the reader is instructed to peel open the book, smelling its scent "of morning air and sweet butterfly kisses," they should dig in their thumb and "POP the words out ... piece by piece ... page by rustling page."
The poem continues, and with each page turn there is much to notice in the bright, bold illustrations, full of contrast, detail and color. The reader experiences a "novel world" unfurling before their eyes as the book unfolds. This book literally unfolds too, revealing the reader driving a bus ... or is it a book? You can decide!
"Don't rush through," the poem tells the reader near the end, "your eyes need time to taste. Your soul needs room to bloom."
This creative gem is a treat, sure to infuse its glow of joy in readers young and old!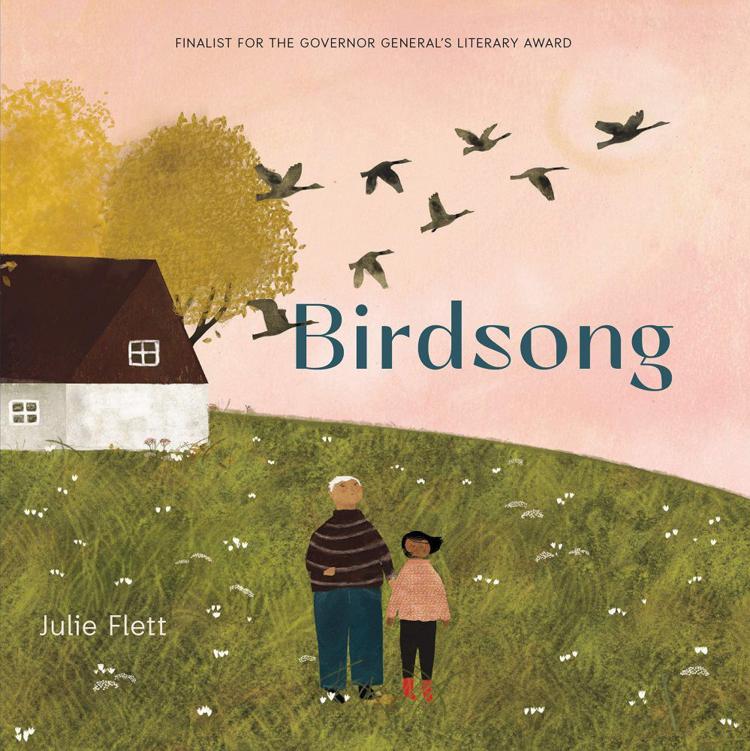 — "Birdsong" (2019, Greystone Kids, written and illustrated by Julie Flett, ages 5-9) follows the seasons in short chapters, beginning one "mucky spring morning" as Katherena and her family pack up and leave their small apartment in the city by the sea. "'Goodbye, tree friend,' I whisper," the text says. The textured gray and brown illustrations show the sad, reflective mood of the story.
Their new home on a hill has two trees outside and creaky stairs inside. Katherena's room has a desk for drawing. "But I don't feel like drawing. My hands are cold," Katherena says.
Summer comes with hums, peeps and ribbets, and Katherena watches their neighbor, Agnes, working in her yard.
"Why don't you visit her, Katherena?' my mom says. I nod. 'Okay.'"
Along with her dog, Oho (Oho means owl in Cree), Katherena heads to Agnes' home, and the two become friends. Through the summer and fall, they work in the garden, Katherena draws, and Agnes makes things from clay.
"Agnes is working on a pot that's round and bright. She tells me about waxing and waning moons. I tell her about Cree seasons."
The friendship grows. Agnes is growing older, though. That spring, Agnes is so weak, she's in bed and can't see outside. From her bed, she and Katherena listen to the songs of the spring birds "and the tickle of the branches against her window."
Katherena wishes Agnes could see the snowdrops blooming in the meadow. Then she has an idea. She runs home, gathers the drawings she's been making, and she and Agnes' daughter post them all around Agnes' room.
"When we're done, Agnes says it's like a poem for her heart."
The story ends that evening, as Katherena and her mom bundle up in their home. "My hands feel warm and the covers feel soft, and I think of my friend until I fall asleep."
This honest, lyrical story includes a short glossary and pronunciation guide to the Cree-Metis words that appear in the text. The vibrant book has been included on many "best of" lists and has been shortlisted for the 2019 Governor General's Literary Award.