Librarians are authorities on many things, but we're best known for our extensive knowledge of books. We know what's good and what's not so good, and we're experts at matching readers with the right book. When it comes to best-of-the-year lists, librarians have you covered.
In mid-December, I volunteered to serve as a monitor for the annual LibFaves list. This list, compiled via Twitter, is collected over 10 days in December. Each day, librarians shared one of their favorite books published during 2019. Of this year's top 10 titles, I had read or listened to seven, was aware of two, and passed one along to my husband, who reminded me that I still hadn't read it when I shared the LibFaves list with him. ("Did you read 'Recursion' by Blake Crouch yet? No? Well, you should read it, it's excellent.")
I've already mentioned some of the LibFaves in my columns for The News-Gazette. I consider the overlap to be a testament to my good taste in reading material, or perhaps my ability to identify books that appeal to a wide audience. If you haven't had the chance, "The Flatshare" by Beth O'Leary, "The Nickel Boys" by Colson Whitehead and "The Starless Sea" by Erin Morgenstern are all excellent books, and worthy of your reading time.
The three that I haven't mentioned in my columns were all titles that I listened to as audiobooks. This year, I served on the American Library Association's Listen List committee, which selects the 10 best audiobooks for adult listeners. This involved listening to almost 600 hours worth of audiobooks, debating the merits of each nominated title in several lengthy conference calls, and voting on the best of the best. It was an exciting (albeit time-consuming) process, and the list, which will be released in mid-January, is fantastic. The popularity of audiobooks, especially e-audiobooks, is on the rise. Champaign Public Library's e-audiobook checkouts have increased 30 percent over the last year, and we're not alone in experiencing dramatic growth in this area. If you haven't tried an audiobook, or if it's been a while, here are three excellent choices.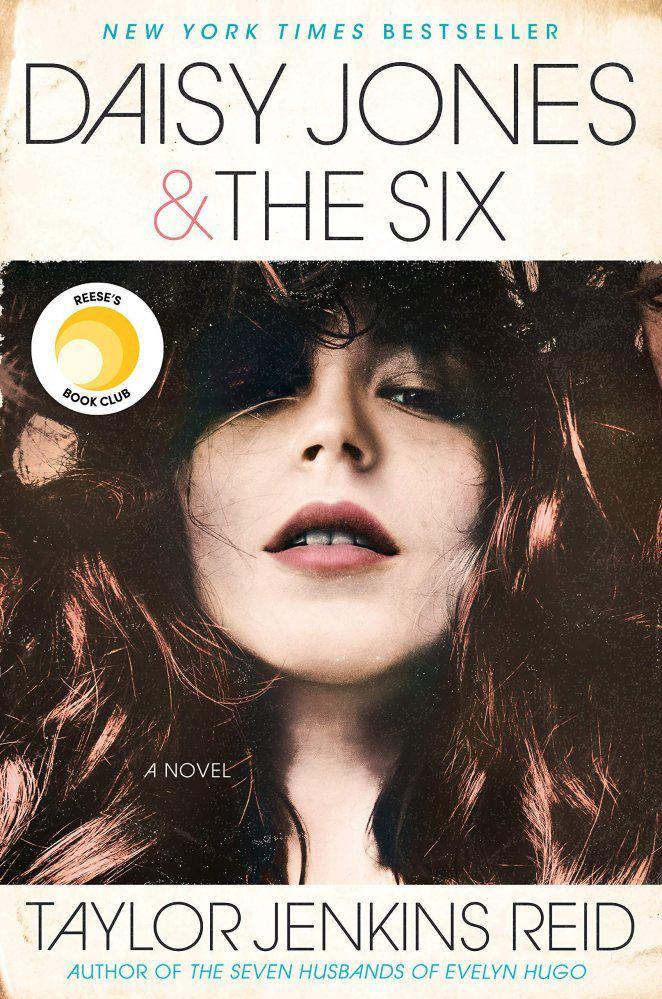 At this time last year, "Daisy Jones and the Six" by Taylor Jenkins Reid was one of the most buzzed-about upcoming titles of 2019.
It's the history of a fictional 1970s rock band told in oral history format, allowing the band members to tell a story that's so convincing that a lot of readers were shocked that the band never existed.
Oral history is a tough format for audiobooks, but the full-cast production for "Daisy Jones" is exceptional.
Jennifer Beals voices Daisy Jones, and her husky, been-there-and-survived-that voice is a marvelous fit for the main character, a once-in-a-generation singer whose personal dramas threaten to derail a legendary career.
Actors Pablo Schreiber and Benjamin Bratt voice the Dunne brothers, whose band, The Six, is catapulted into fame when Daisy joins the group.
The all-star cast also includes several well-known audiobook narrators, including January LaVoy, Nancy Wu and Ari Fliakos.
Even though there are numerous voices telling the story, each voice is distinctive, and listeners are drawn into the story, which resembles an episode of "Behind the Music."
"Daisy Jones" is a prime example of what audiobooks can do to elevate and enhance a text.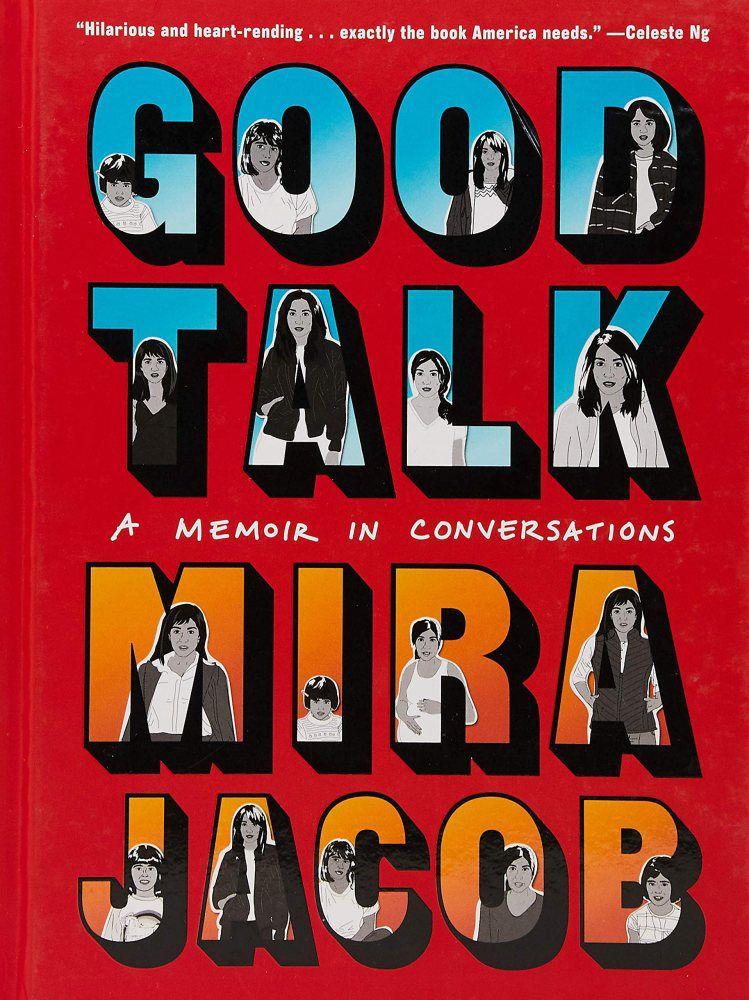 "Good Talk: A Memoir in Conversations" by Mira Jacob is a graphic memoir — another format that doesn't make me think of audiobooks. Graphic novels are visual by nature, so I went into this listen skeptical, but I was won over immediately by Jacob's peppy narration and the delightful performances of the full cast.
The book is an extended conversation about race and identity between Jacob and her 6-year-old son, Z., a half-Indian, half-Jewish kid who has a lot of questions.
There are a lot of narrators, and many of them only appear for a line or two, but the effect is exactly what's needed to bring Jacob's collage-style art out of the visual world and into the audio world.
It's less than three hours long, so it's not a major commitment — you can listen in an afternoon, or on a trip out of town for the weekend.
That said, when it's over, you'll wish there was more, because it's so absorbing and thoughtful.
Julia Whelan is one of the superstars of audiobook narration — she's won numerous awards, most recently for her audio version of Tara Westover's popular memoir, "Educated."
This year, she brought her talent to "Evvie Drake Starts Over," the debut novel from NPR's pop culture correspondent Linda Holmes.
Main character Evvie is getting ready to leave her loveless marriage when her husband dies in a car accident.
One year later, she's still alone in the large home that they shared, trying to figure out her next steps.
Evvie's friend Andy has a solution: his childhood best friend, professional baseball player Dean Tenney, needs a place to stay while he tries to get his pitching mojo back.
Evvie has plenty of space, and some time in coastal Maine would be good for Dean, who is tired of the unsolicited advice and heckling that has accompanied his slump.
Whelan's narration captures each character's distinctive voice, with well-handled accents, thoughtful presentation and exceptional pacing.
"Evvie Drake" is a treat for the ears — a fun, feel-good love story performed by a top-notch narrator.