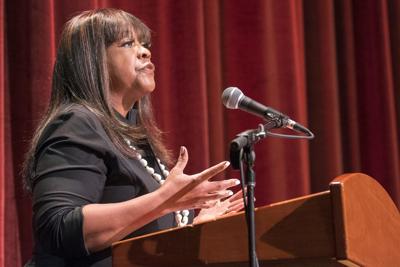 CHAMPAIGN — Ebertfest fans will have to wait a little longer for the 22nd edition of the Virginia Theatre showcase.
Out of an abundance of coronavirus caution, officials said Monday that the annual C-U tradition, typically held in April, would be pushed back until Sept. 8-11, 2021.
That means a two-and-a-half-year break in the action — after 2020's festival was postponed by the pandemic, it was originally rescheduled for April 2021.
"Our dilemma is that we still find ourselves in the midst of the first wave of the pandemic and, while we hope for a vaccine, the future still remains far from certain," co-founder and host Chaz Ebert said Monday.
Festival passes covering the full schedule of films will go on sale online Jan. 4.
Those holding passes for the canceled 2020 festival can use them for the 2021 event.