Frank's Faves: Classic horror movies in black and white, color
"The horror! The horror!" — Marlon Brando as Col. Kurtz in "Apocalypse Now"
Happy Halloween, faves fans! In honor of this creepiest of calendar days, I have a question for you: What scares you more — something horrible you can see is headed straight for you ... or something unknown you can't see (only feel) headed your way?
If you're like me, it's what you can't see coming that's the scariest. After all, how do you know how best to react — fight, run, or drop and play dead — if you have no idea what is coming for you and from what direction? Heck, even if you're staring into a pair of onrushing headlights, you're no deer — you know when and which way to dive out of the way. But if those headlights are out? THAT is going to freeze you.
Hmmm. Come to think of it, that does kind of describe how those of us at The News-Gazette feel this week with the newspaper's imminent change of ownership and "closure date" bearing down on us. As I write this, we still have no more information on what happens next than we did a month ago when news of the deal broke. Now THAT'S scary!
But actually, on a much lighter note, I was thinking that it also explains why I remain a lifelong fan of classic, old, black-and-white horror movies. At least with those, you know exactly what you're getting!
Gruesome monsters lumbering toward you. Dark, brooding castles with candlelit corridors and secret passageways, overgrown graveyards, ominous fog, full moons, glowing eyes from the darkness and baleful wolf howls. And, of course, the occasional scream or bone-chilling jolt as something lurches out of the shadows with grasping claws and slavering fangs.
But no blood, no gore, no disemboweled entrails, nothing so disgusting as to make you want to lose your dinner. At least your stomach is safe ...
Of course, a movie doesn't have to be older than your parents and in black-and-white to fit that description. Some of my favorite classic horror films are in color — either from the Hammer Films era that gave us such enduring stars as Christopher Lee, Vincent Price and Peter Cushing, or those in the modern era that owe their cinematic style and pacing to earlier filmmakers who realized that it is often what doesn't appear on screen that most sparks our overactive imaginations and freaks us out the most.
Which, of course, leads me once again to multiple offerings of faves — although I did list a couple categories of my favorite Halloween movies just a few years ago, including funny scary movies, suspense vs. gore and family-friendly frights. Those are still among my faves, but so are these — some of them for much longer — and what better time to dig them up again?
So, settle into your comfiest chair, douse the lights and curl up with this three-headed creepfest in hopes we'll all survive to meet up again on the other side of:
MY FIVE FAVORITE CLASSIC HORROR MOVIES IN BLACK AND WHITE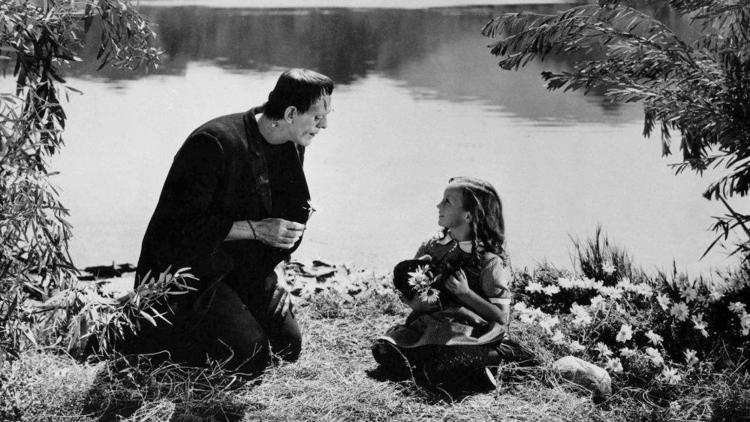 — "Frankenstein" (1931). No, it's not just the Frank-ness of the title and its namesake mad scientist that make this my No. 1 fave. Boris Karloff as the monstrous creature assembled from the body parts of the deceased is simultaneously terrifying and tragic — whether trapped in a burning windmill at the end or kneeling on a lakeshore beside a small girl for an innocent, but ultimately fatal game of tossing flowers in the water. And unlike its acclaimed sequel, "Bride of Frankenstein," there is absolutely no comic relief. My favorite scene? Colin Clive madly exulting,"It's alive! It's alive!" Nearly a century later, it still is.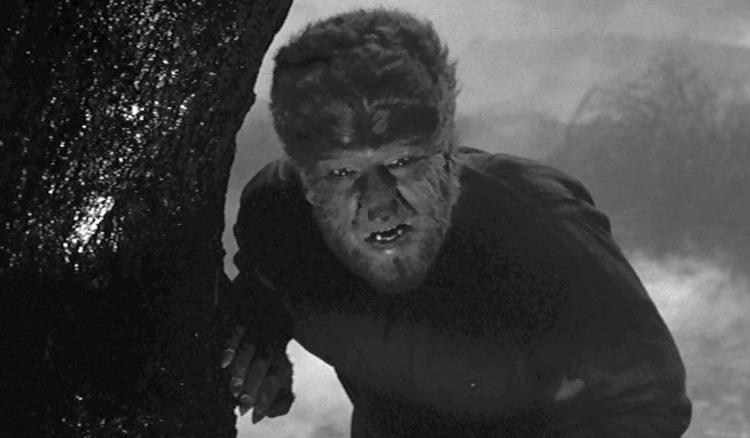 — "The Wolf Man" (1941). Lon Chaney Jr., with co-stars Claude Rains and Bela Lugosi, brought a similarly perfect mix of pathos and menace to the title monster, but it's the time-lapse make-up by Jack Pierce that really made movie history with Chaney's beastly look, which took six hours to apply and three hours to remove.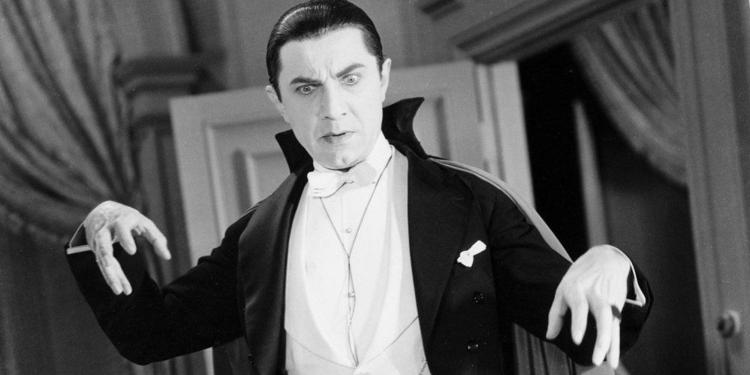 — "Dracula" (1931). Although director Tod Browning drew heavily on the German expressionist set designs of arguably the best vampire movie ever, "Nosferatu" (1922), Bela Lugosi in his first starring role set the definitive standard for all future incarnations of Bram Stoker's vampire with his piercing stare, thick Hungarian accent and slow, deliberate pacing: "I bid you ... welcome."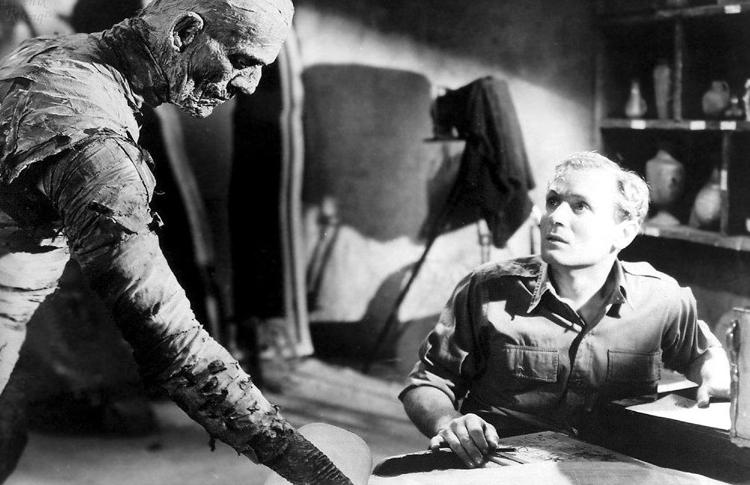 — "The Mummy" (1932). Yes, I've poked fun in the past at the idea that a slow-plodding corpse wrapped in gauze could be a danger to anyone with two good legs. But Boris Karloff still makes the role of resurrected Egyptian prince Imhotep a genuinely frightening, yet tragic performance, second only to his Frankenstein monster.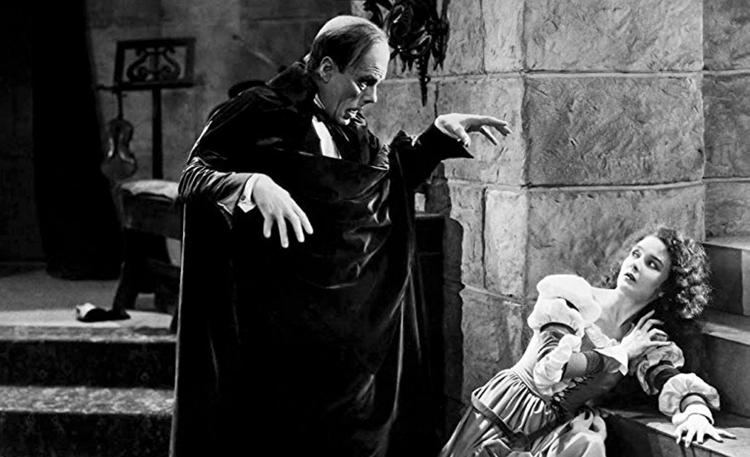 — "The Phantom of the Opera" (1925). I don't often favor the original silent version of a film, but there's no question that Lon Chaney Sr., the so-called "Man of a Thousand Faces," was far scarier in the title role than any of his successors. That's largely due to his ghastly, famously self-devised makeup which included pulling the tip of his nose up and pinning it in place with wire. No wonder the first audiences to see it were said to have screamed and fainted during the scene when his mask is pulled away to reveal his skull-like features.
FIVE FAVORITE CLASSIC HORROR MOVIES IN COLOR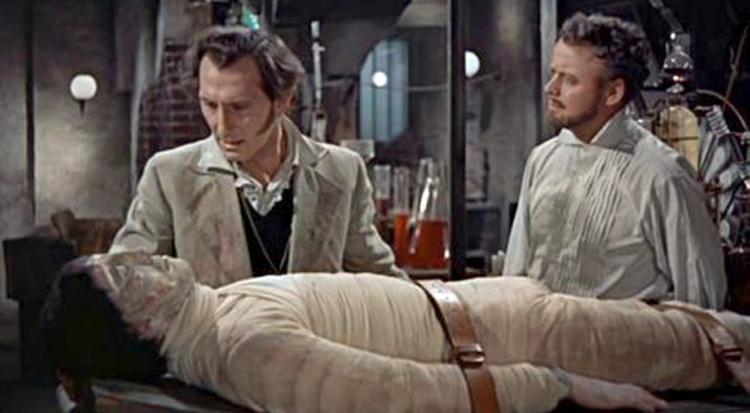 — "The Curse of Frankenstein" (1957). Peter Cushing is the title scientist with the God complex, and Christopher Lee is terrific as his monstrous creation.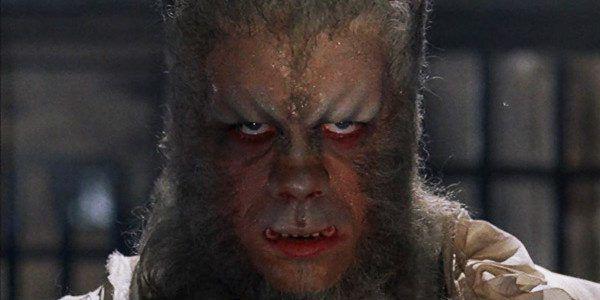 — "The Curse of the Werewolf" (1961). Oliver Reed, in his first starring role, is second only to Lon Chaney Jr. among my favorite movie werewolves, presenting me with one of the very few times I can honestly say: I wish there'd been a sequel.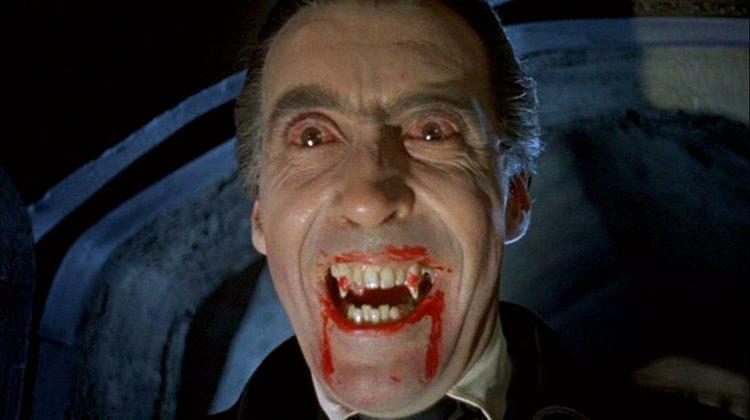 — "Horror of Dracula" (1958). Christopher Lee rises to the role of the title count with Peter Cushing as his vampire-hunting nemesis, Dr. Van Helsing.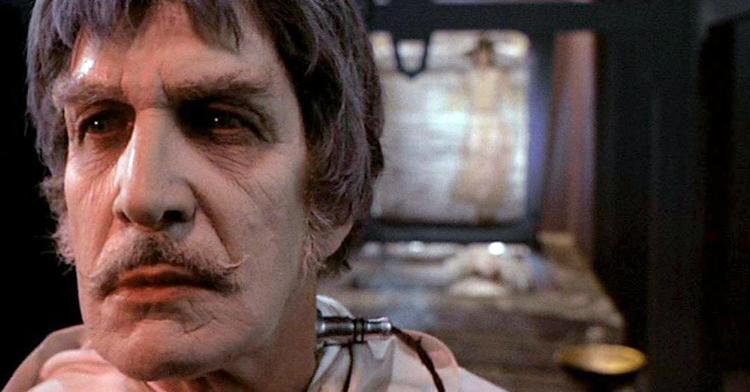 — "The Abominable Dr. Phibes" (1971). Vincent Price gave me a whole slew of my horror faves, from "House on Haunted Hill" (1959) to "House of Wax" (1953), not to mention all the Edgar Alan Poe-inspired adaptations. But this later one in which a disfigured organist draws his inspiration for revenge from the biblical plagues was the first horror film I ever saw in a theater (at age 12). And it still manages to chill me. As does the sequel.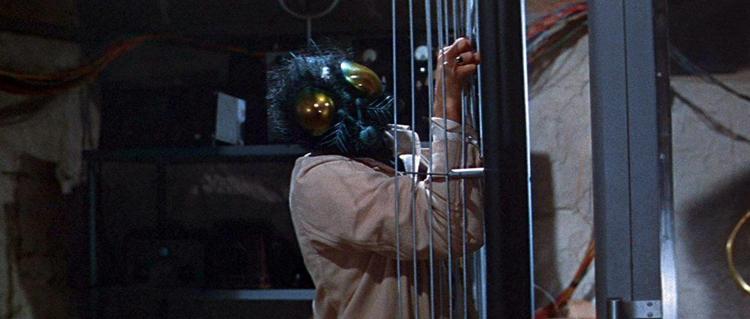 — "The Fly" (1958). Vincent Price stars, but it's actually David Hedison who plays the scientist whose matter transmitter experiment goes horribly wrong and who winds up a spider's prey in that iconic final "Help me! Help me!" scene.
BONUS: FIVE MORE FAVORITE MODERN HORROR CLASSICS
— "The Others" (2001).
— "The Skeleton Key" (2005).
— "Magic" (1978).
— "It Follows" (2014).
— "Poltergeist" (1982).
Have a question, suggestion or fave nomination for Frank? We'd love to hear from you. Please email it to fpieper@news-gazette.com.