Just askin' | How to watch Cubs and Cards?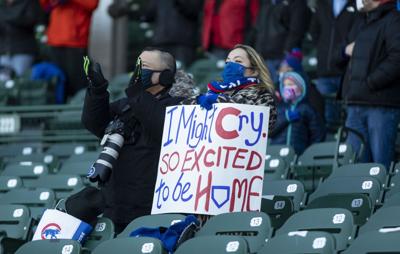 How can we watch the Cubs and Cardinals this year?
It should be similar to last year, with most Cubs games on its new Marquee Sports Network and Cardinals on Bally Sports Midwest, the recently rebranded Fox Sports Midwest.
But the two channels still aren't available everywhere, as some streaming services don't want to pay the fees to carry regional sports networks.
Marquee is on AT&T, DirecTV, Xfinity and fuboTV, but not on Dish Network, Hulu Live TV, Sling TV or Youtube TV.
Bally Sports is also available on AT&T, Xfinity and DirecTV, but not on YouTube TV or Hulu Live TV, as they were last year.
"Despite working tirelessly to strike a deal, (Bally Sports parent) Sinclair was unable to reach an agreement that allowed the Bally Sports (regional sports networks) to stay on these treaming TV providers," Bally Sports company says on its website.
Fox Sports Midwest rebranded as Bally Sports Midwest on March 31 after Sinclair Broadcast Group reached a deal last year with Bally's Corporation, a casino operator.
The Cubs launched Marquee Sports Network in 2020.