During the Great Depression, movies offered people an escape from the dire economic and social circumstances of the time with a new cartoon star (Mickey Mouse), the new genre of screwball comedies, and a new crop of horror films and monsters.
Most of those monsters had their origins in 19th century literature, but Hollywood gave them their familiar distinctive forms in the 1930s and those persist to this day and pervade Halloween imagery.
This year, the News-Gazette Film Series — 7 p.m. Monday through Friday — features five of the best known horror films of the 1930s in the Classic Monsters Week at the Virginia Theatre. After each evening's screening, I will be on hand discuss the film and answer viewers' questions about it.
Monday: 'Dr. Jekyll and Mr. Hyde' (1931)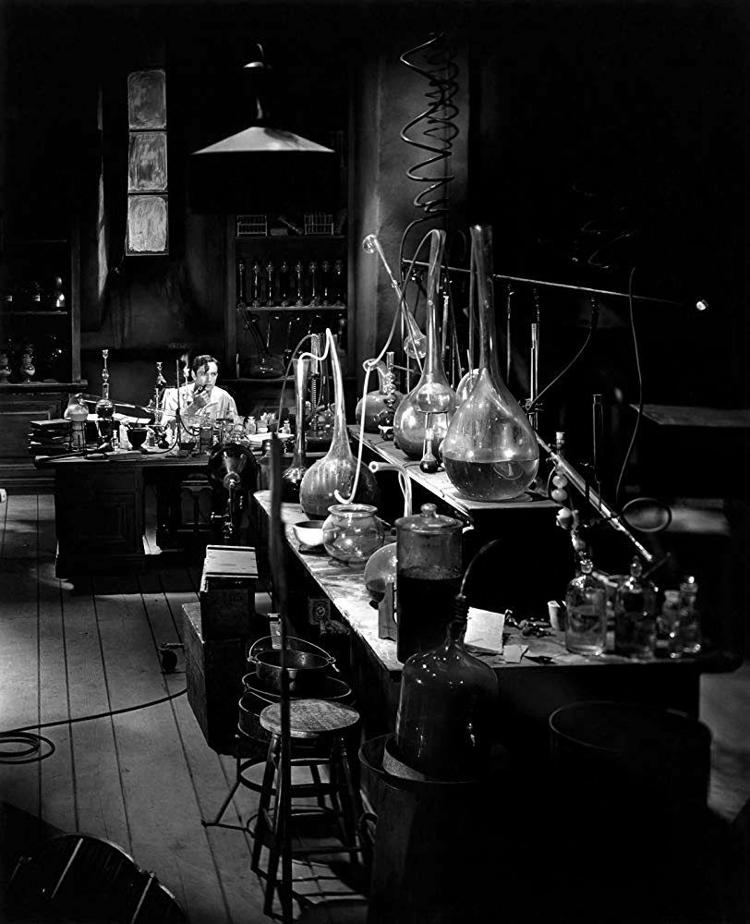 Directed by top Hollywood director Rouben Mamoulian, starring Fredric March and Miriam Hopkins, this adaptation of Robert Louis Stevenson's 1886 novel tells the story of Dr. Henry Jekyll (March), an upper class physician and scientist who invents a potion that releases his id as a separate entity to pursue his sexual urges. The filmmakers embody that second identity, Mr. Hyde, with the features of a caveman to reflect his more primitive instincts. When Jekyll's fiancee's father refuses to move up their wedding date, Hyde seeks out Ivy Pearson (Hopkins), an alluring lower class young woman Jekyll had earlier treated, and makes her his mistress and victim.
The only film in this series to come from Paramount Studios (and not Universal, like all the rest), it is arguably the best directed and edited. Even the scene transitions, with one image pushing another off the screen, are carefully thought out to add to the meanings of the scenes. March won an Oscar for his performance, and the writing and cinematography received nominations.
Tuesday: 'The Mummy' (1932)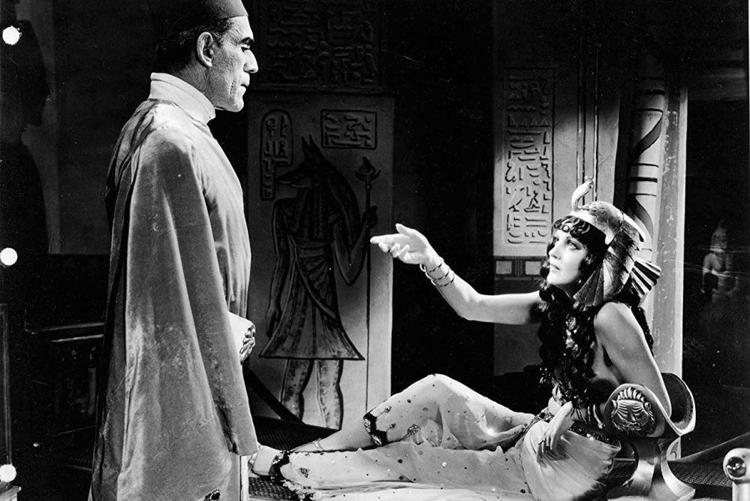 Buried alive for the sacrilege of trying to resurrect his beloved Princess Ankh-es-en-amon, Egyptian priest Imhotep (Boris Karloff) is accidentally brought back to life when a hapless young archaeology student reads an incantation from a sacred scroll. Ten years later, Imhotep — posing as a scholar himself — leads other archaeologists to Ankh-es-en-amon's hidden tomb. When he tries to revivify her mummy, he discovers that she has been reincarnated as English socialite Helen Grosvenor (Hungarian actress Zita Johann). So he plans to kill Helen and then bring her back to life so they can spend eternity together.
Inspired in part by the discovery of King Tut's tomb in the previous decade and the only film in this series not traceable to a 19th century novel, "The Mummy" was the first film directed by Karl Freund, the cinematographer of many German Expressionist films of the previous decade. Karloff (billed on posters as "Karloff the Uncanny") radiates menace without really moving very much; Imhotep's body is actually fairly fragile and he uses supernatural powers against his enemies rather than physical force. Unlike Kharis in Universal's subsequent mummy movies, Imhotep is never seen shambling around in his bandages.
John L. Balderston wrote the screenplay here and he also adapted the British stage version of "Dracula" for the American theatre, so you can see many parallels between those two films. The casting of David Manners as the disbelieving suitor of the female lead and Edward Van Sloan as the older, wiser adversary of the title character in each case further emphasizes the plot similarities.
Wednesday: 'Frankenstein' (1931)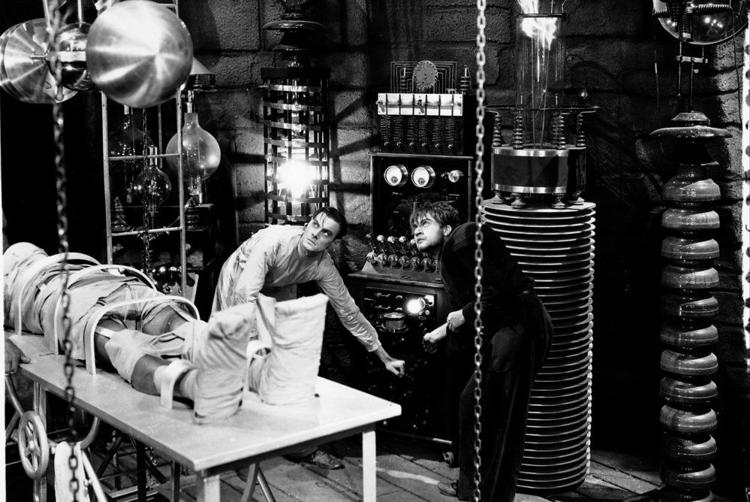 Mary Shelley's 1818 novel about a scientist (a student, actually) who creates an artificial human and then is tormented by it was streamlined for stage presentations and then further adapted for the screen. Director James Whale, who had earned a reputation for making war films, picked the "Frankenstein" script to direct to see if he could make audiences believe the impossible for an hour and a half. He succeeded admirably, aided primarily by an essentially pantomime performance from Boris Karloff that made him a star (but typecast him for decades). Jack P. Pierce's makeup, which took hours to apply, was copyrighted and has become the accepted look of the Frankenstein monster. (The original novel is long out of copyright, but other studios trying to tell the Frankenstein story have had to devise their own vision of the monster.)
Colin Clive, who had starred in Whale's much-acclaimed "Journey's End" the previous year, plays Henry Frankenstein, Mae Clark his fiancee, and Dwight Frye (Renfield in "Dracula") his assistant Fritz who steals the wrong brain and then makes the further mistake of tormenting the monster with fire.
The film was notoriously censored, with the cuts making some plot points seem even more lurid in their edited form.
Thursday: 'Bride of Frankenstein' (1935)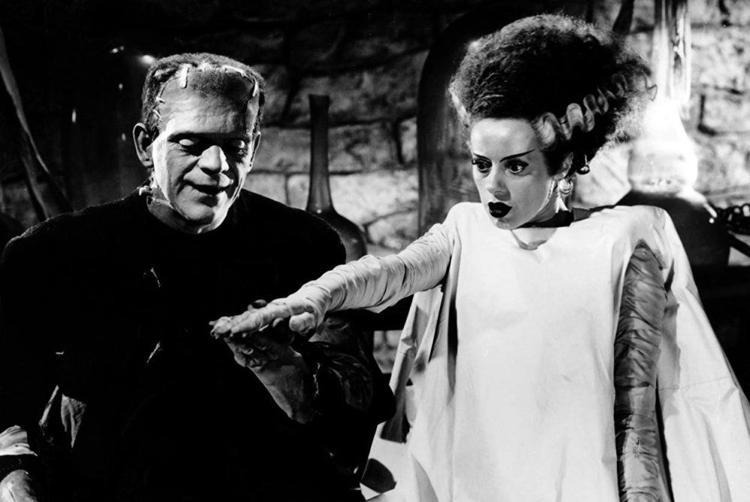 Mary Shelley's monster tried to force Frankenstein to create a mate for him, and this sequel to the 1931 film takes up that part of the story. James Whale returns to direct Boris Karloff as the creature and Colin Clive as Henry Frankenstein. Valerie Hobson steps into the role of the fiancée, and Elsa Lanchester plays the Bride. Lanchester also appears in an introductory scene as Mary Shelley spending a stormy evening recounting this additional story of her monster to British poets Percy Bysshe Shelley and George Gordon Lord Byron.
Ernest Thesiger clearly enjoys playing villainous Dr. Pretorious, a former teacher of Henry's,who wants to join him in creating life. Pretorious has created small humanoids (seen in a bizarrely comic scene) but wants to move on to the larger variety Henry has experimented with, but Henry wants to put all that behind him. When Pretorious accidentally encounters the Creature in a graveyard, he promises to make him a friend, a mate, and then uses him to pressure Henry to continue his research.
In this film, the Creature has learned to talk — a development that Karloff thought a mistake. The Bride, though, can only hiss and scream, which she does when she sees him. And then things go very bad.
Friday: 'Dracula' (1931)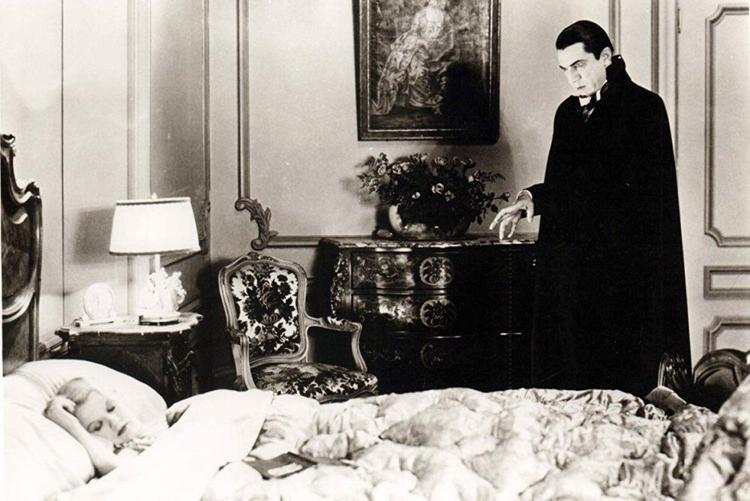 Bela Lugosi played the title vampire for two years in the American stage adaptation of Bram Stoker's 1897 novel, but he was not Universal's first choice for the role — Lon Chaney was, but he died of cancer before filming began. Lugosi was actually far down Universal's list and was signed only when financial problems made the studio look for someone cheap to hire. Lugosi was a Hungarian immigrant who did not speak English; his dialogue was all memorized phonetically, which explains some of Dracula's odd intonations. Lugosi was also responsible for Dracula's look — like that of a stage magician.
Director Tod Browning had built his reputation for dark themes with eight Lon Chaney films he did at MGM. Here, though, he benefits from major assistance by cinematographer Karl Freund, a master of expressive lighting and camera movement in the German cinema of the 1920s.
Lugosi is iconic as Dracula and has many memorable lines, but Dwight Frye as his blood slave Renfield produces an unnerving performance to rival Lugosi's. Frye's laugh here is probably the most disturbing in cinema history, far outcreeping Joaquin Phoenix's in "Joker." David Manners as Harker and Edward Van Sloan as Van Helsing will basically repeat their characters under different names a few years later in "The Mummy."