"When I'm gone, when I'm gone, you're gonna miss me when I'm gone. You're gonna miss me by my walk. You're gonna miss me by my talk. Oh, you're gonna miss me when I'm gone." — A.P. Carter
Hi, y'all! Anybody miss me?
I hope so. I don't know anybody that wouldn't want to be missed if they weren't around.
Of course, I am very much still around. It's Frank's Faves that hasn't been here for the past couple weeks.
Not my fault. It just so happened that for the first time in — well, forever — our weekly entertainment section, On the Go, didn't have room for my column for two consecutive weeks.
Not that I was particularly happy about that, but hey, what can I do about it? Well, if you've been reading this column for very long (and bless you if you have!), you already know the answer to that seemingly rhetorical question:
I can take it as inspiration for another list of faves!
After all, absence makes the heart grow fonder, so the old saying goes. Why can't it make favorites (i.e., things our hearts are fondest of) as well?
Of course, I'm talking about favorite movie absences — not necessarily those I WISH were absent, but movies in which absence is a principal player in the story.
Haven't you ever pondered what the world would be like without you? Oh, I don't mean to encourage suicidal speculation, just a realistic assessment of what one's absence would mean in the grand scheme of things — to your loved ones, your co-workers, your neighbors. What would folks miss about you? What would you miss if any of them were suddenly gone?
Movies have taken such idle wondering to every possible extreme — from George Bailey's angelic wish fulfillment of seeing a world in which his life has been erased in "It's a Wonderful Life" (1946) to apocalyptic visions of a world where literally everyone else is absent — like "The Omega Man" (1971) and "I Am Legend" (2007).
Believe it or not, there's even a mini-genre of movies about mass simultaneous disappearances — aka the Rapture, a Christian "end of times" theory in which all believers will go missing "in the blink of an eye" (i.e., up to heaven) just before a particularly nasty period called the Great Tribulation hits the fan. Those films have ranged from the biblically deadpan "Left Behind" installments, variably starring Nicolas Cage or Kirk Cameron, to irreverent comedies like 2013's "Rapture-Palooza" (starring Anna Kendrick and Craig Robinson).
But that's about as far from the real reason you haven't seen my column in a while as supernaturally possible. There just wasn't room for it with the coverage planned and ad configurations anticipated.
Did you miss my Faves? I hope so. But I'm not fooling myself. There's no way my column will be missed more than the subjects of the five following favorite films, which I would be remiss if I failed to identify as:
MY FIVE FAVORITE MOVIE ABSENCES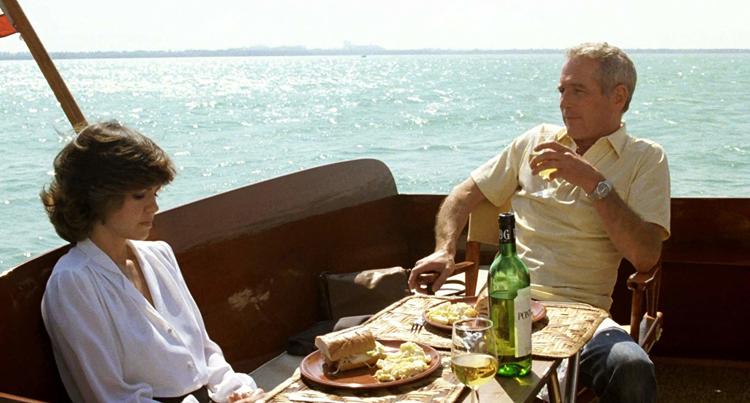 — "Absence of Malice" (1981). Obviously, this one makes the list for its title, rather than its subject matter, but it's still my favorite on the list. Granted, Sally Field gives news reporters everywhere a black eye by breaking just about every possible journalistic ethic — up to and including falling in love with the subject of her investigative story (Paul Newman). And yet she manages to make her every misstep understandable and therefore sympathetic, while Newman, as Roger Ebert reviewed it, gets "a common man's sneaky revenge," making for an enjoyable, if not necessarily realistic viewing experience.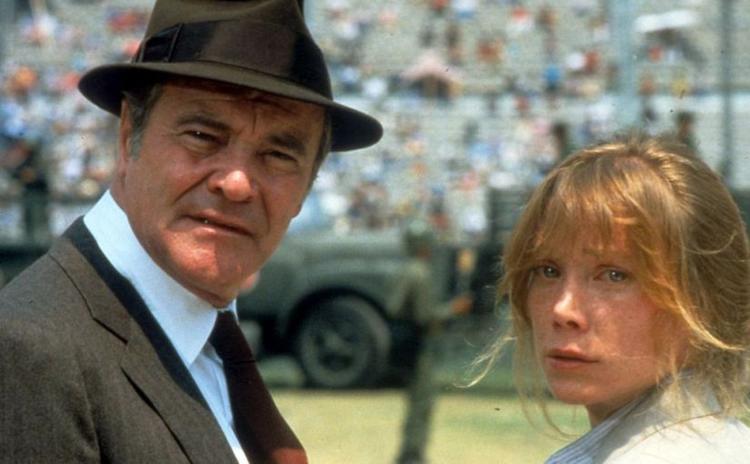 — "Missing" (1982). Jack Lemmon plays a U.S. businessman who goes looking for his missing son (John Shea) in Chile — following a coup there — with the help of his daughter-in-law (Sissy Spacek), only to be devastated by the revelation that his own government was complicit in his son's murder. The scariest part is that this story's mostly true — based on the disappearance of American journalist Charles Horman in the aftermath of the U.S.-backed Chilean coup of 1973. Not surprisingly, the film was banned in Chile during Augusto Pinochet's dictatorship, though neither he nor Chile is ever mentioned by name.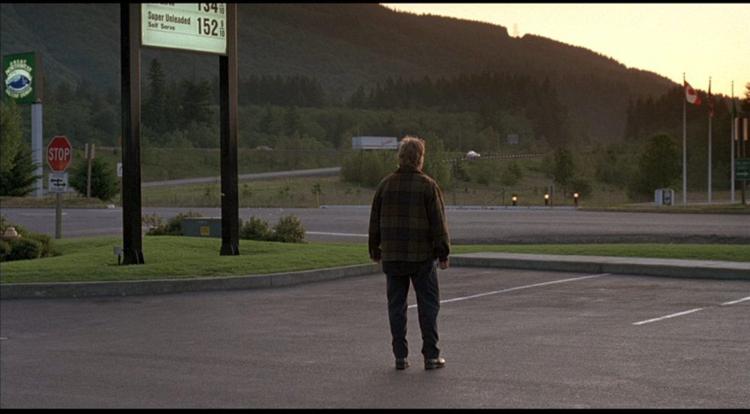 — "The Vanishing" (1993). Director George Sluizer's original Dutch version of this movie, released five years earlier, is famous for its shocking ending and high on my list of favorite movies I have yet to see. But until I do, the American version — also directed by Sluizer, but with Jeff Bridges, Keifer Sutherland, Nancy Travis, Sandra Bullock and a totally different ending to this tale about an abduction revisited by the victim's mate and the kidnapper — is still powerful enough to keep me awake for nights afterward.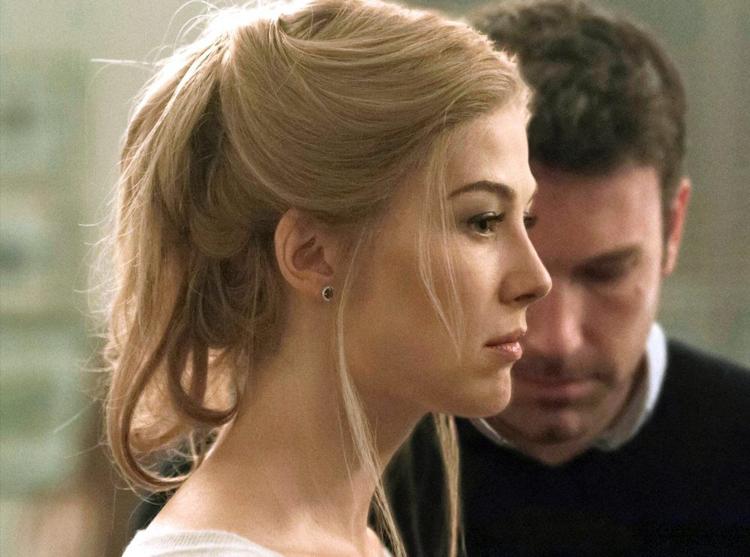 — "Gone Girl" (2014). Ben Affleck stars in this psychological thriller about an unfaithful husband who becomes the prime suspect in the sudden disappearance of his wife (Rosamund Pike). Directed by David Fincher, the film became an instant classic for its disturbing twist on the standard kidnapping caper, not to mention the rave reviews for Pike's performance. Hope that's not giving away too much ...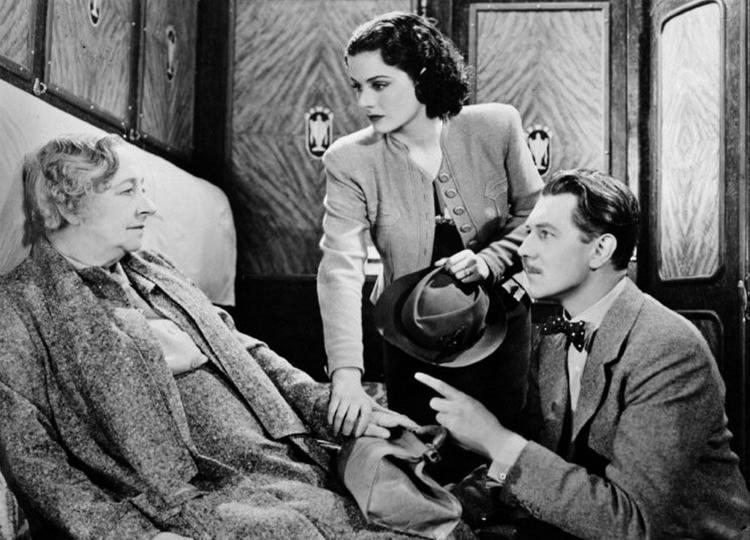 — "The Lady Vanishes" (1938). Director Alfred Hitchcock in his early phase perfectly blends mystery, comedy and thrills in this tale of Margaret Lockwood and Michael Redgrave as a sparring couple trying to find a charming, elderly woman (May Whitty), whose disappearance aboard a moving train is complicated by fellow passengers' insistence that she was never even there. This one has been remade a couple of times since — in 1979 with Cybill Shepherd, Elliott Gould and Angela Lansbury, and in 2013 as a TV movie — but it should go without saying: No one tops the Master of Suspense. Now there's a chap who's missed!
Have a question, suggestion or fave nomination for Frank? We'd love to hear from you. Please email it to fpieper@news-gazette.com.