Frank's Faves: Movies set in Canada
"O Canada, we stand on guard for thee. (And repeat.)" — the national anthem of Canada
Hi, folks. Since last I wrote, I've vacationed in Michigan; broken a toe; eaten a BLT that boasted a full pound of bacon (as seen on the Discovery Channel) — and posted it online, of course; run the border into Canada and made it back alive; left the lumberjacking business and gone into firewood sales; powerwashed the exterior of my home (both with and without the powerwasher turned on); and binged the entire two-season run of Netflix's "Haters Back Off."
Frankly, I need to get back to work. Vacations are exhausting.
So, given that opening recital of What I Did On My Summer Vacation, what strikes you as the most likely to inspire a back-to-work Faves?
Well, OK, besides the BLT with a pound of bacon.
Oh, the part about running the border with Canada caught your eye, did it? I'm not surprised. We were just a friendly wave from an international incident.
True story. It happened on the next-to-last day of our road trip into Lower Michigan. As we were heading back south from Birch Run (home of Tony's Restaurant and the One-Full-Pound-of-Bacon BLT) and checking out the beaches around Port Huron, we decided to introduce the whole clan along for the ride to our Neighbor to the North with a day jaunt over the bridge into Ontario.
Sounded simple enough. We'd anticipated the possibility enough to bring along an envelope stuffed with birth and wedding certificates and other pertinent ID papers sufficient to cover the fact that none of us had valid passports. Having not visited Canada since before 9/11, we'd checked out a couple websites in advance that assured us that those should be sufficient for just a few hours' visit across the border.
The websites were wrong. But before we even got a chance to irritate the Border Patrol with our ignorance of proper protocol, we made sure we had their attention by blowing right past the agent who stepped out to meet us. My wife, of course, was driving.
"Hey!" I hissed as his startled expression appeared in her side mirror. "He wanted you to stop!"
She stopped, explaining first to me, then to him, that she had mistaken his upraised palm as a wave of welcome.
Oh boy. He was not amused, to say the least. In fact, our Border Patrol agents appear to undergo that same anti-humor training that those in the Transportation Security Administration are subjected to. The closest thing to actual levity he displayed was his suggestion that we must have been "born under a rock" to not have known that even our Illinois-issued driver's licenses did not qualify as proper identification. He wanted to know why we were going into Canada.
"Just sightseeing," we cheerfully replied. "We thought we'd show our grandkids what another country looks like."
"You came all the way from Illinois just to see Canada?"
"Um, yeah. That's what tourists do. See the sights, ya know? Any suggestions you can offer?"
"Yeah. Next time, get a passport first."
And on the other side of the border? Nothing but nice, friendly folks, who all happened to be off work the day we visited, because it was Canada Day. Eh? Yup, we'd researched our trip so thoroughly from under our rock that we'd neglected to notice that July 1 is the Canadians' version of Independence Day, so everything — from the grocery stores to the Walmart Supercenter — was closed.
Ah, well: We had a picnic lunch packed and smuggled across the border with us, so we still managed to enjoy a nice holiday in a waterfront park — even if it was another country's holiday.
In fact, we enjoyed it enough that later, even with the sun setting, rain threatening and nothing but public parks open to us, we were in no particular hurry to return to our native homeland south of the border and the grouchy federals manning the gates there.
So here's my tribute to our northern hosts in the best way I know how — a list of faves I'm happy to declare to any Border Patrol agent who demands to know as:
MY FIVE FAVORITE CANADA-BASED MOVIES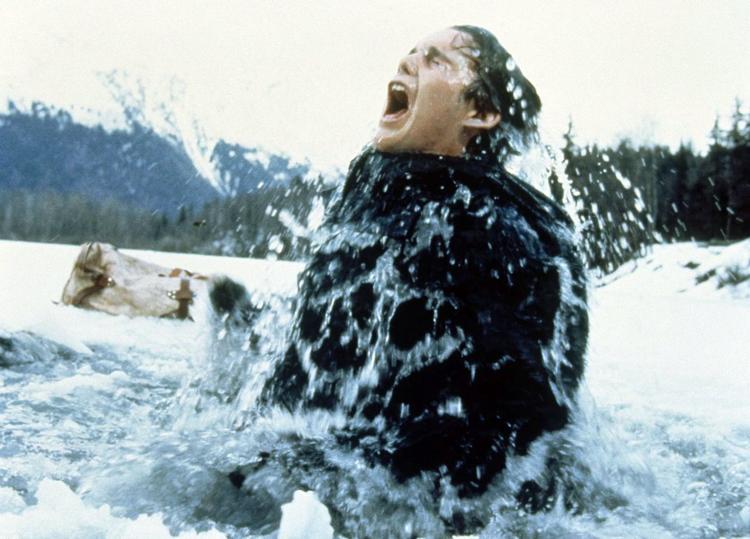 — "White Fang" (1991). Ethan Hawke stars in Disney's adaptation of the Jack London novel about a young prospector befriended by a wolfdog while searching for his deceased father's mining claim — which is up in northwest Canada's wild and woolly Yukon Territory, of course. Great cast, adventure — and scenery, naturally.
---
— "Ginger Snaps" (2000). Emily Perkins and Katharine Isabelle positively click as a pair of death-obsessed high-school-age sisters coping with teenage angst and werewolf infection in this darkly comic horror flick set in the suburbs of Toronto and followed by two fairly decent sequels.
---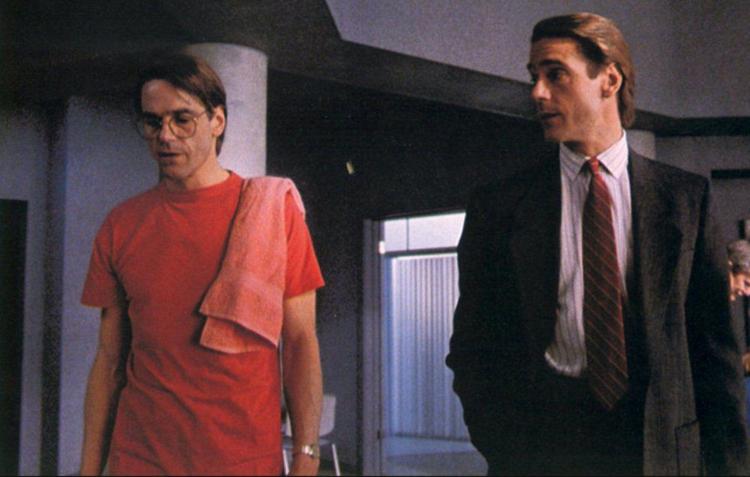 — "Dead Ringers" (1988). Jeremy Irons delivers a career performance (or two) in a dual role as identical twin gynecologists operating a successful clinical practice in Toronto until Genevieve Bujold complicates their creepy co-dependency in writer director David Cronenberg's psychological horror thriller.
---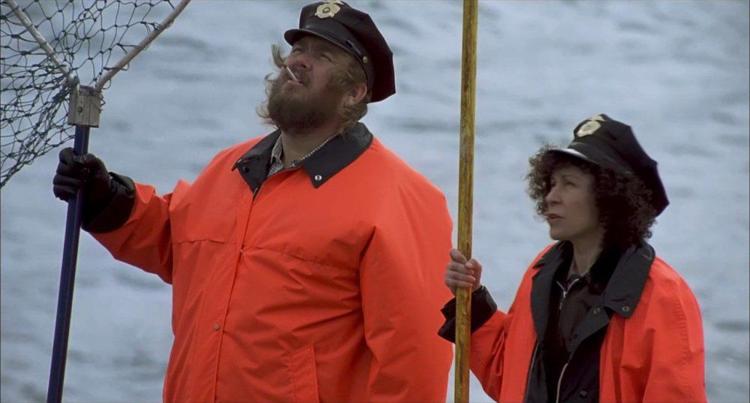 — "Canadian Bacon" (1995). Alan Alda stars as an unpopular U.S. president who gets talked into boosting his approval ratings by starting a cold war with Canada. Written, produced and directed by Michael Moore, this lighthearted but somewhat-scattershot comedy takes playful jabs at both sides of the border, but sadly, it's probably best remembered as Canadian-born comedian John Candy's last movie.
---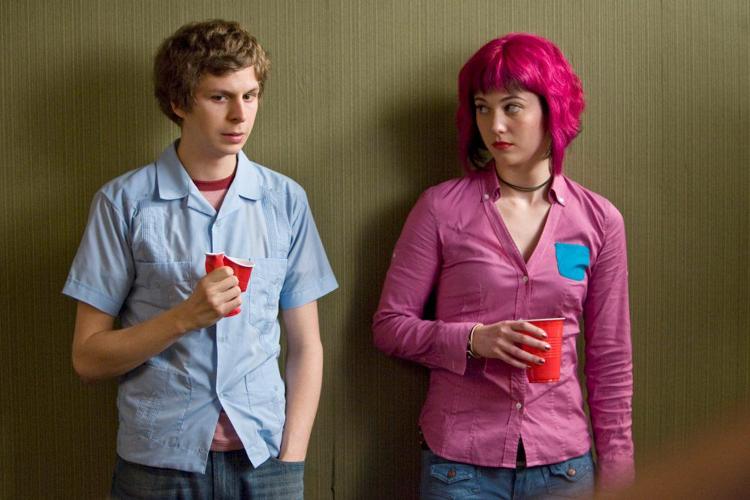 — "Scott Pilgrim vs. the World" (2010). This action comedy stars Michael Cera as a slacker garage-band musician in Toronto who must battle and defeat the seven evil exes of his newest girlfriend. Based on a graphic novel, it bombed at the box office, but won over critics and developed a cult following — because, well, it's funny, dudes.
Have a question, suggestion or fave nomination for Frank? We'd love to hear from you. Please email it to fpieper@news-gazette.com.