Frank's Faves: Movies that have never appeared on a Faves list
"Your majesty, I have a confession. My secret I must now betray. I was not a born fool. It took work to get this way." — Danny Kaye in "The Court Jester" (1955)
My wife would prefer that I leave her out of my faves column, especially when it means revealing some potentially embarrassing anecdote from our personal lives, and I totally get that.
I also hope she will forgive me.
Because it's virtually impossible not to mention her when she's the direct inspiration for a particular list of faves. And this is just such an instance.
That's because in addition to being one of my longest-running and most loyal readers, she's also possibly my toughest critic. And she repeated one of her most frequent criticisms of Frank's Faves just the other day.
"You write about the same movies over and over," she commented after reading my column a couple of weeks ago. "You need to write about different movies."
As I've told her before when she's made this thoroughly valid, and therefore thoroughly uncomfortable observation, it's sort of to be expected when one is writing about one's personal favorites that one may mention some of those faves more than once. After all, the scope of this column is inherently limited to those things — be it movies, songs, concerts, backyard barbecue recipes, whatever — that I've experienced and actually liked enough to consider a fave.
On the other hand, as usual, she's absolutely right. No one wants to read about the same handful of films or what-have-you over and over.
Especially since I have a good many other faves that so far have yet to find their way into a faves list.
Why? Because they simply haven't fit into any of the various categories of faves I've written about to this point. Which makes them, ironically, a category all to themselves — and one which I can easily and succinctly enough refer to (if only once!) as:
MY FIVE FAVORITE MOVIES THAT HAVE NEVER APPEARED ON A FAVES LIST (UNTIL NOW)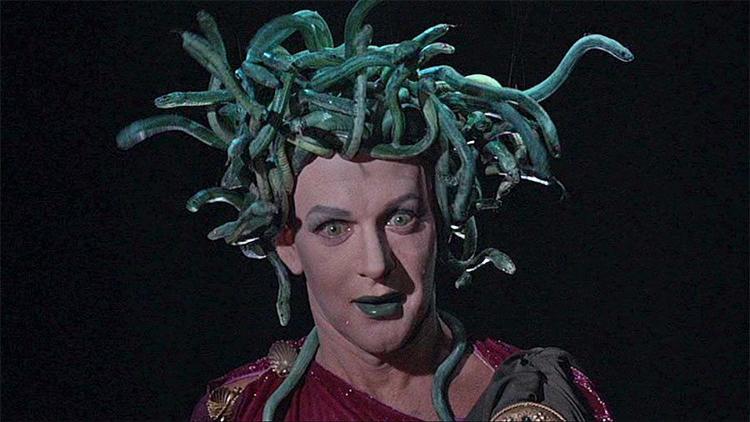 — "7 Faces of Dr. Lao" (1964). Tony Randall plays the magical and multi-faceted title owner of a mystical Chinese medicine show visiting the Wild West town of Abalone, Ariz., in this fantasy-comedy film directed by special-effects wizard George Pal in his final turn in the director's chair. If you can get past the current political incorrectness of Randall made up to look Oriental, you might notice his other "faces" as Dr. Lao include Medusa, Pan, the Abominable Snowman and Merlin the magician — every one as much of a stretch in appearance and accent as the first. And you might also notice that Dr. Lao's traveling show is reminiscent, in a polar opposite sort of way, of Jonathan Pryce's carnival in "Something Wicked This Way Comes." And when Randall's faux-Asian accent mysteriously vanishes while explaining to a young boy at the end what it means to be part of the circus of Dr. Lao, well, one gets the feeling that the good doctor might not have any one specific ethnicity at all. Or he might just be all of them. Hmmm.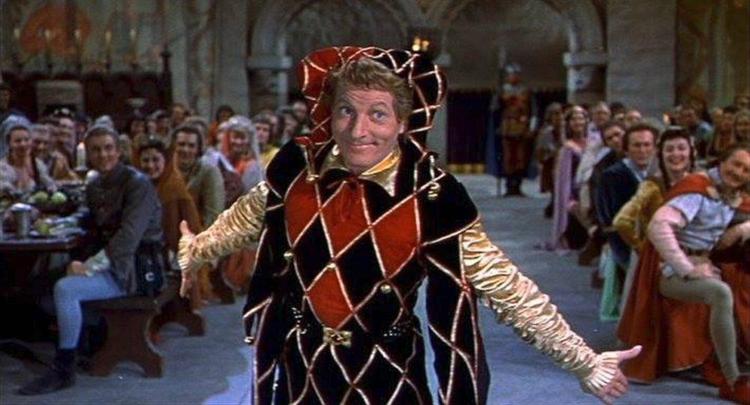 — "The Court Jester" (1955). Danny Kaye has long been my favorite comedic singing, dancing, musical leading man, and this is hands-down my favorite Danny Kaye movie, not only because it makes optimal use of all the rubber-faced redhead's myriad talents, but it also contains some of my favorite tongue-twisting song lyrics in any film ever — as well as the hilarious "pellet with the poison's in the vessel with the pestle" routine. The supporting cast that includes Glynis Johns, Basil Rathbone and Angela Lansbury isn't bad either.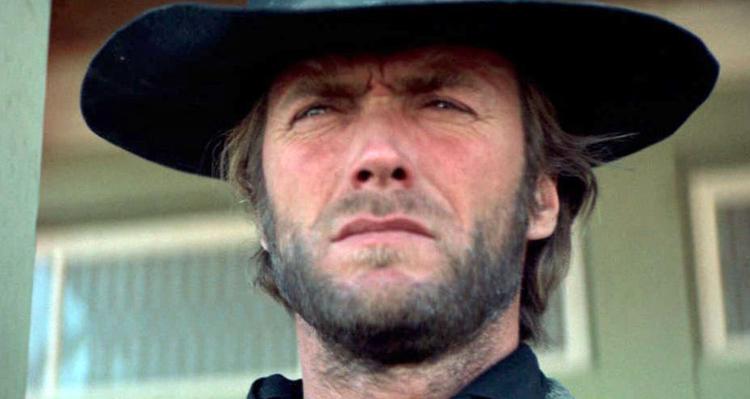 — "High Plains Drifter" (1973). It's been nearly four years since I listed my favorite westerns, and even then, I found settling on a mere favorite five so complicated I had to break the choice down to my faves in 10 different subgenres of western. Yet somehow I still managed to omit my favorite western movie by my favorite western movie star: Clint Eastwood. Why this one? I'm not sure, especially since Eastwood's nameless anti-hero has few, if any, redeeming qualities (he's a rapist, among other things). I suppose this one's my fave for another reason — it could well be the only Eastwood movie with supernatural overtones — is he the ghost of the town's murdered marshal? His reincarnation? An avenging angel? The movie offers no firm answer (other than the word "hell" painted in red across the town sign, of course). Eastwood himself, who directed as well as starred, has said that earlier versions of the screenplay made the gunslinging Stranger the dead marshal's brother, but he preferred to view him as an "allegory" about retribution in a corrupt town. And I hear John Wayne absolutely hated the movie. That's good enough for me.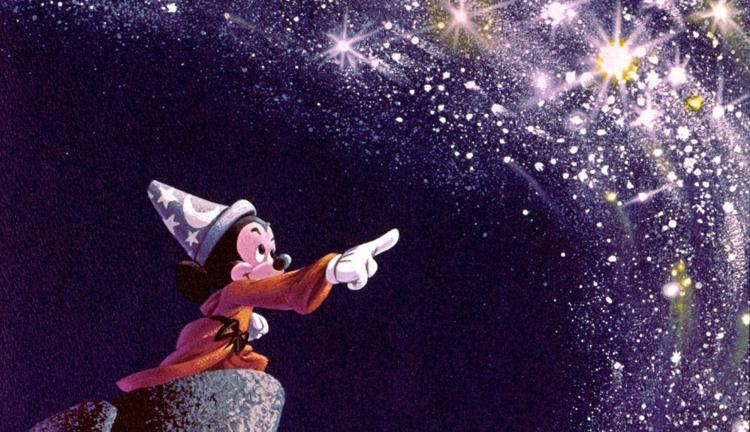 — "Fantasia" (1940). Yes, I've also listed my favorite Disney movies in a couple different previous columns, both animated and live action. And somehow this fave still managed to slip through the cracks. It could be because it incorporates both animation and live action, so would have to be disqualified from both categories, or maybe because it was an experiment in mixing animation and classical music, so doesn't often get considered in the same breath with Disney's storied stable of animated fairy tales and legends. It's a bit too artsy for most youngsters' attention spans and somehow beneath the cinematic dignity of adults who aren't also animation fans, but as a work of art, it's undoubtedly the best Disney production ever. And personally, I think Mickey deserved the Academy's first animated acting Oscar for his nonverbal performance in the "Sorcerer's Apprentice" segment.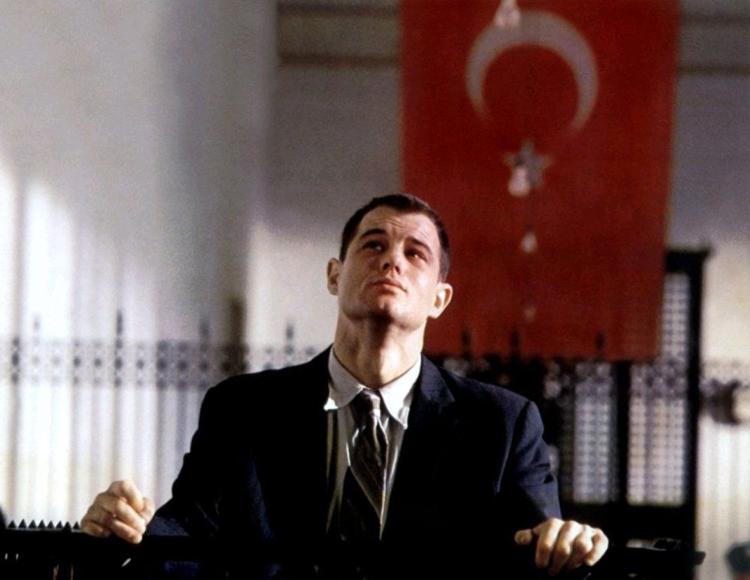 — "Midnight Express" (1978). Director Alan Parker has called this "probably the most hated film ever in Turkey," and its release has been credited with destroying the Turkish tourism industry almost single-handedly, but it remains one of the most powerful prison movies ever made, even if it is largely fictional. Brad Davis is devastating as an American college student caught smuggling hashish out of Turkey, with a top-notch supporting cast that includes John Hurt, Randy Quaid, Bo Hopkins and Paul L. Smith.
Have a question, suggestion or fave nomination for Frank? We'd love to hear from you. Please email it to fpieper@news-gazette.com.