Frank's Weekend Faves, Aug. 4, 2019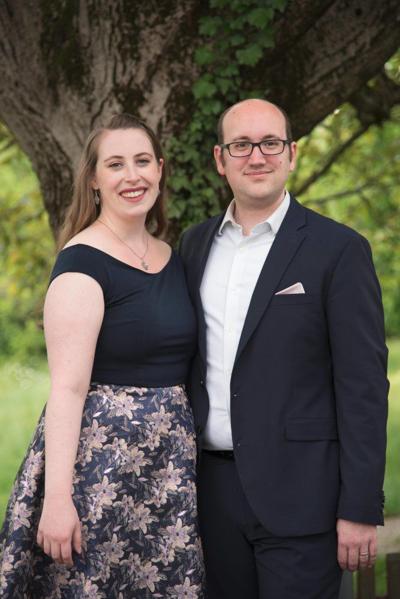 It's been a year since last we heard from University of Illinois and High School of St. Thomas More grad Christopher Holman — that last time being when he was home for a pipe organ recital at the Chapel of St. John the Divine, the Episcopal church on the University of Illinois campus in Champaign. After two years of researching and performing in Switzerland and across Europe, the award-winning organist and musicologist is returning home again this week for — guess what? Another concert at St. John the Divine! But this one's special.
This time, Holman tells me, he will be performing with his wife, Cynthia, a professional operatic soprano, and a chamber orchestra he has organized. Having met while both were studying at the UI, the couple have performed together quite a bit over the past few years in Europe and the U.S. The orchestra members Holman has assembled are also well-known locally and beyond, including John Dee (Bill A. Nugent Endowed Professor of Oboe at the UI); Maureen Murchie (formerly concertmaster of the Baroque Artists of Champaign-Urbana, now one of the top baroque violinists in New York City who is also returning home for the concert); and Benjamin Hayek on cello.
The concert will be at 7:30 p.m. Saturday at the church, 1011 S. Wright St., C, and the centerpiece of the evening's performance will be Wolfgang Amadeus Mozart's virtuosic cantata "Exultate, Jubilate" for soprano and orchestra. There will also be duets for oboe and organ, J.S. Bach's "Concerto for Oboe d'Amore," and an organ concerto that the teenage Mozart arranged as a homework assignment for his teacher, Johann Christian Bach (J.S. Bach's son).
After Saturday's concert, the Holmans will be setting off in a new direction, as starting in October, Christopher will begin a doctorate in historical musicology at the University of Oxford as well as a post as Parry-Wood Organ Scholar at the university's Exeter College, where he will serve as organist and director of the professional choir. Here's more of what he had to say:
What inspires you to schedule these hometown concerts? Tell us a little about what we'll be hearing from you Saturday.
Last summer, I wanted to play some of the music I'd been working on abroad for family and friends, mainly as a thank-you to the musical community in which I grew up and studied. This year, I wanted to reconnect with some of the world-class musicians in the area who have had a really profound impact on my musical journey. Obviously, the nostalgia of "getting the band back together" certainly plays a factor, but some of the instrumentalists in C-U are really on a par with any of the groups I've heard and played with around the world. The heart of this program, Mozart's virtuoso cantata "Exultate, Jubilate," is a piece that Cynthia and I have performed frequently throughout Europe, but I've always reduced the orchestral accompaniment to solo organ — for this performance, we're excited to present the piece with chamber orchestra, as Mozart wrote it.
Do you have any special plans or cravings while you're Stateside?
We're mainly back to visit friends and family, but giving concerts (this time in Champaign; Boston; Worcester, Mass.; and La Crosse, Wis.) makes a trip like this fulfilling professionally as well. After living abroad for a time, most people start craving food from their home; while it's certainly possible to find decent American food abroad, nothing comes close to barbecue at Black Dog, and despite my Italian friends' insistence that deep-dish pizza is an abomination, I will absolutely be visiting Papa Del's.
Raise the curtain: Season 48 for the Celebration Company at the Station Theatre in Urbana
Led by Artistic Director Rick Orr, the company's 2019-20 season features eight shows with a mix of new and returning directors. The lineup:
— Oct. 3-19: "Farinelli and the King" by Claire van Kampen, directed by Tania Arazi Coambs.
— Oct. 31-Nov. 16: "The Realistic Joneses" by Will Eno, directed by Deb Richardson.
— Dec. 5-21: "It's a Wonderful Life" from a story by Philip Van Doren, adapted and directed by Ed Pierce.
— Jan. 16-Feb. 1: "The Moors" by Jen Silverman, directed by Mathew Green.
— Feb. 13-29: "I Hate Hamlet" by Paul Rudnick, directed by KT Burke.
— March 5-7: "Lost Souls: Stories from Tennessee Williams," adapted and directed by Tom Mitchell.
— March 19-April 4: "The River," by Jez Butterworth, directed by Matt Hester.
— April 16-May 2: "Falsettos," book by William Finn and James Lapine, music and lyrics by William Finn, directed by Kendall Jeonson.
Anyone interested in getting involved behind the scenes or onstage is encouraged to visit the Celebration Company's website at stationtheatre.com.
That's the ticket: Tristen at the Rose Bowl Tavern in Urbana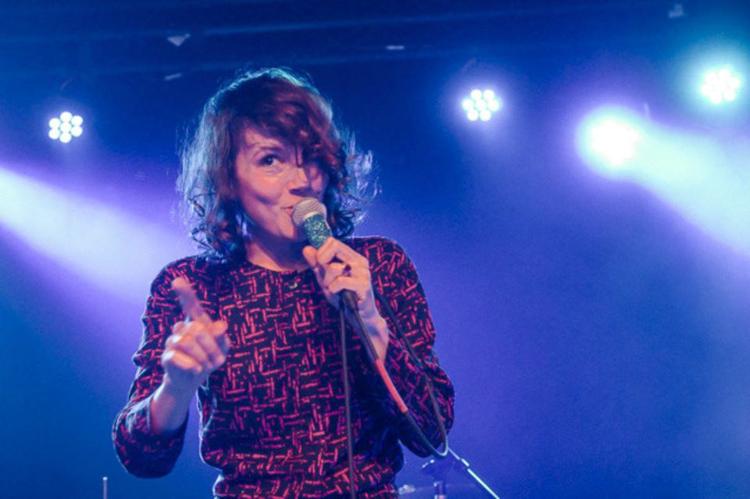 Nashville, Tenn.-based and Illinois-born pop savant Tristen (aka Tristen Gaspadarek) and her band will perform at 9 p.m. Thursday at Urbana's Rose Bowl, along with Mermaid Heaven and Primitive Lights.
Tristen has toured as a member of Jenny Lewis' Voyager band and as support for Robyn Hitchcock, Television, The Mountain Goats, Ezra Furman and Those Darlins'. She has performed at Bonnaroo, SXSW and Summerfest, and has released four albums — "Teardrops and Lollipops," "Charlatans at the Garden Gate," "CAVES" and "Sneaker Waves," which featured her popular single "Glass Jar."
My fave? Her most recent single with husband-collaborator Buddy Hughen, "Dream Within a Dream." Hey, anyone who can craft a solid pop single from an Edgar Allan Poe poem is pure genius in my book.
What I'm watching this week: 'BH90210' on Fox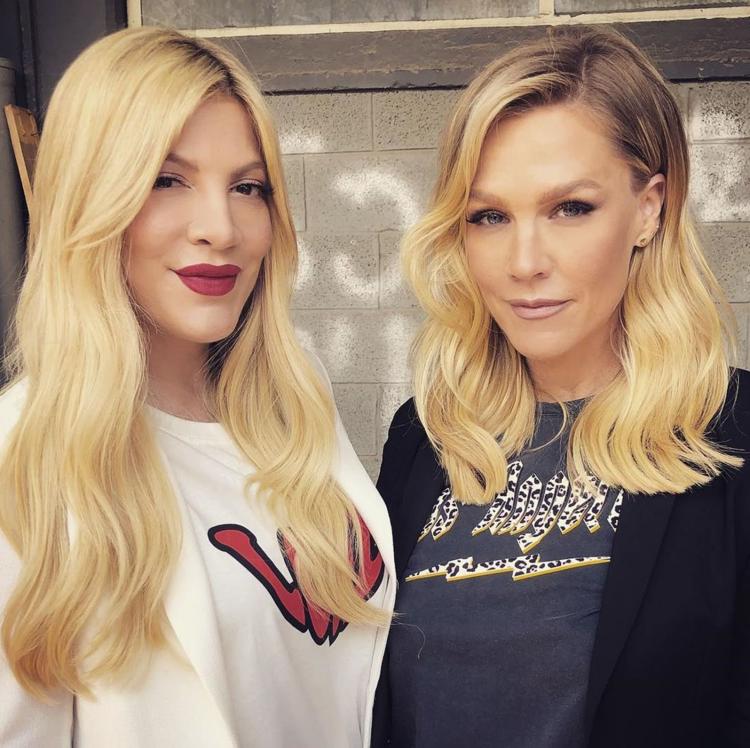 The much-ballyhooed "Beverly Hills, 90210" reboot premieres at 8 p.m. Wednesday.
Of course, that also means the return of the beloved cast — including Champaign County native Jennie Garth. The actress, who grew up on a horse ranch between Sadorus and Arcola and played Kelly Taylor for the original teen drama's entire run from 1990 to 2000, told Us magazine in a recent interview that fans should be on the lookout for a lot of "familiar faces" (i.e., guest appearances) on the reboot, as well as plenty of "Easter eggs," or subtle nods to the original series.
"We're gonna do a lot of show references, a lot of eye candy for the people that were fans of the original show," she said. "Like, 'Oh, my God! That's the dress!' or 'That's what they said in the episode!' We're gonna try."
And what should we expect to see on the quasi-revival?
"In general, it's a show about the people making the show," Garth said. "So you will get to see how ... life imitates art. ... We're just digging into that, and we're having a lot of fun."
With the exception of Luke Perry, who died in March after a massive stroke, the other people making the show include the rest of the original cast: Jason Priestley, Shannen Doherty, Brian Austin Green, Gabrielle Carteris, Tori Spelling and Ian Ziering.
Have a question, suggestion or fave nomination for Frank? We'd love to hear from you. Please email it to fpieper@news-gazette.com.