Frank's Weekend Faves, Aug. 11, 2019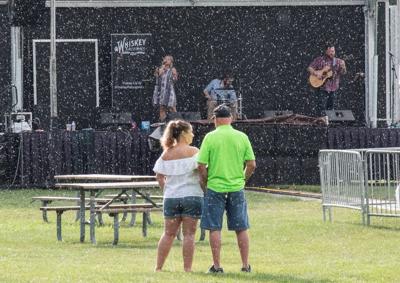 It's no secret that Champaign's annual Taste of C-U festival is a lip-smacking, finger-licking way to sample some of the finest food and drink that this area's food and beverage purveyors have to offer — all in the friendly outdoor confines of West Side Park. But Taste traditionally also offers a smorgasbord of musical treats as well, and this year is no exception. Just feast your eyes (and hopefully, your ears) on this year's lineup.
The festival itself is scheduled from 5 to 11 p.m. Friday and 11 a.m. to 11 p.m. Saturday in the 13.9-acre West Side Park — home of the iconic "Prayer for Rain" fountain — at 400 W. University Ave., C.
This year's Taste of C-U features 26 unique food vendors — representing many of Champaign-Urbana's best restaurants and some newcomers. You can also pick up a frosty brew (not to mention some domestics and margaritas) from Triptych, Bling Pig, JT Walker's or Riggs, while supporting local artists and browsing through an array of arts-and-crafts booths. There's also family activities available, as well as the 3.14-mile Pie Run.
But if you'd rather just sit and soak up the sights and smells, here are the artists and bands guaranteed to perk up ears and satisfy any musical craving in West Side Park this weekend:
Friday, Aug. 16:
— 5-6 p.m.: Dearie (indie/folk)
— 6:30-7:30 p.m.: Creole Stomp (Cajun/blues)
— 8-9 p.m.: Good Clean Fun Band (pop/rock/etc.)
— 9:30-11 p.m.: Dayton Funk All-Stars (Dayton and Ohio Funk)
Saturday, Aug. 17:
— 5-6 p.m.: Los Guapos (Chicha)
— 6:30-7:30 p.m.: Mank n Sass (blues, rock, funk, soul, hip-hop, acoustic rock, alternative)
— 8-9 p.m.: Caleb Cook (country/honky-tonk)
— 9:30-11 p.m.: Sunset Strip ('80s rock).
I can't wait: Ellnora The Guitar Festival at Krannert Center for the Performing Arts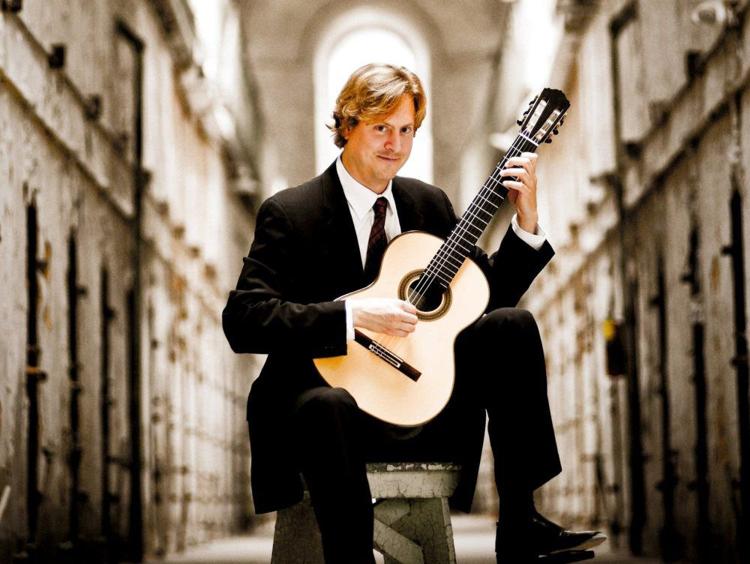 Classical guitarist Jason Vieaux has been added to the lineup for this fall's festival. He'll be performing at 11 a.m. Sept. 7 at Krannert's Foellinger Great Hall.
Vieaux's program is billed as a global classical guitar music journey including Domenico Scarlatti's "Sonata in A major, K. 208"; Mauro Giuliani's "Variations on a Theme by Handel, Op. 107"; J.S. Bach's "Violin Sonata 1 in G minor, BWV 1001"; Frank Martin's "Quatre Pièces Brèves"; Duke Ellington's "In A Sentimental Mood"; Pat Metheny's "Always and Forever"; and Antônio Carlos Jobim's "A Felicidade." Guitarist Bokyung Byun will open the performance.
Tickets also went on sale this weekend for the just-announced Sept. 14 performance of The Head and The Heart at State Farm Center in Champaign.
The indie folk band, which released its fourth full-length album, "Living Mirage," in May, is best known for its hit singles "Lost in My Mind," "All We Ever Knew" and "Missed Connection." Opening the show will be the rock band The Moondoggies.
Tickets, ranging from $45 to $65, are available online at www.statefarmcenter.com, by phone at 866-ILLINI-1, or at the State Farm Center ticket office.
That's the ticket: The Bottle Rockets at the Rose Bowl in Urbana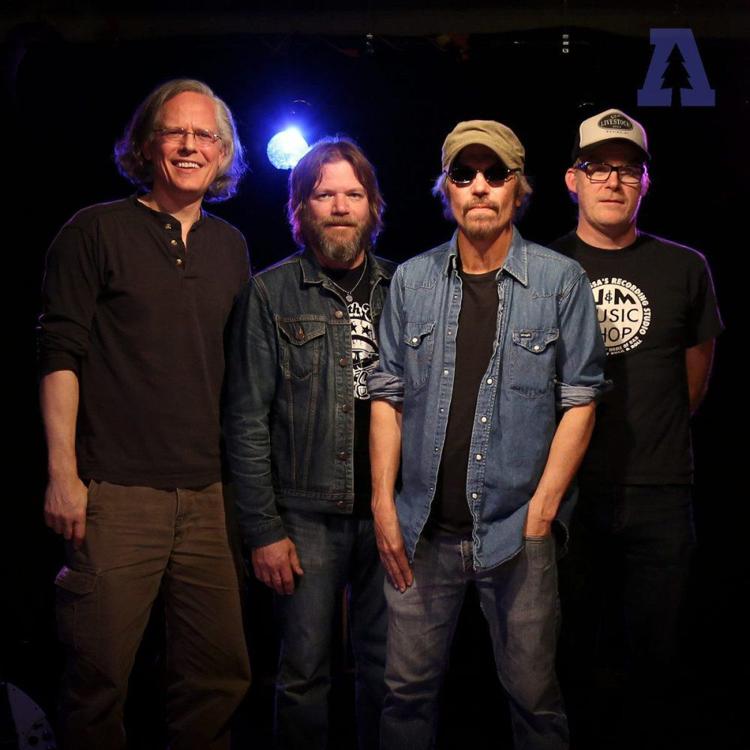 They haven't played in these parts much lately, so consider the roots rockers' show this Friday long overdue. The band is touring in support of the recent release of its latest album, "Bit Logic," and will be performing with guest Angie Heaton and The Fights, starting at 7 p.m. Friday. Tickets are $18.
The Bottle Rockets' new full-length release is the St. Louis quartet's 13th, but the first since 2015's "South Broadway Athletic Club." The second single off the album, "Highway 70 Blues," debuted last fall, but you can still check it out on YouTube, Spotify, Play Music, Deezer and iHeartRadio.
The subject of that single, recorded at Sawhorse Studios in St. Louis, is certainly near, if not dear to the hearts of Midwesterners. If you've ever driven Interstate 70 across Illinois and Missouri, you know those bumper-to-bumper blues that lead singer-guitarist Brian Henneman is singing about:
"Well, I've driven all across this land, and I've come to understand, that if you're in a hurry to cross Missouri, things might not go as planned."
My suggestion? Avoid the interstate, and head to the Rose Bowl this Friday. You're sure to have a blast.
Have a question, suggestion or fave nomination for Frank? We'd love to hear from you. Please email it to fpieper@news-gazette.com.