There are all kinds of traditions associated with midsummer, but in Champaign-Urbana, we have one that no one else can match — the University of Illinois School of Music's Summer Piano Institute concerts.
The high point of this institute of the ivories is the Student Concerto Concert at 7:30 p.m. Saturday in Foellinger Great Hall at Krannert Center for the Performing Arts in Urbana. Sinfonia da Camera, conducted by music director Ian Hobson, is again partnering with the institute in this musical event, which features faculty performers — UI Professor Timothy Ehlen and Boston University Professor of Piano Boaz Sharon — as well as the winners of the student concerto competition held this week.
Ehlen will assume the piano bench for Ernst von Dohnanyi's "Variations on a Nursery Song, Op. 25," and Sharon will perform on Sergei Prokofiev's "Piano Concerto No. 1 in D-flat major, Op. 10."
Tickets are $30 for adults; $25 for senior citizens or retired UI faculty and staff; $10 for students; and $5 for youth.
This year's institute drew 29 participants, ages 17 to 40, from across the U.S., plus Belgium, Mexico, China and South Korea. Of those participants, eight elected to enter the concerto competition and will play for a panel of guest faculty this evening. Winners are usually announced later in the evening.
The institute offers daily master classes led by a different faculty member from 2:30 to 5 p.m. each day in the newly renovated Recital Hall of Smith Memorial Hall, 805 S. Mathews Ave., U, and are open to the public to observe.
Several of the institute's concerts are also free and open to the public:
— 7:30 p.m. Tuesday: Faculty Recital with MIT Professor of Piano David Deveau, Hobson and Sharon performing works by Brahms, Schubert, Bizet and Strauss.
— 7:30 p.m. Wednesday: Faculty Recital with Ehlen, Samir Golescu and Hobson performing works by Mozart, Chopin and Percy Grainger's Fantasy on George Gershwin's "Porgy and Bess" for two pianos.
— 7:30 p.m. Friday: Piano-Duo Concert with alumni Joo-Hye Lee and Soojung Hur performing music for two pianos by Richard Rodney Bennet, Brahms and Mozart.
— 11 a.m. Saturday: Student Gala Concert 1, featuring institute participants performing their final selections.
— 1:30 p.m. Saturday: Student Gala Concert 2.
Raise the curtain: 'G.I. Jukebox' at the Barn III Dinner Theatre and Event Center in Goodfield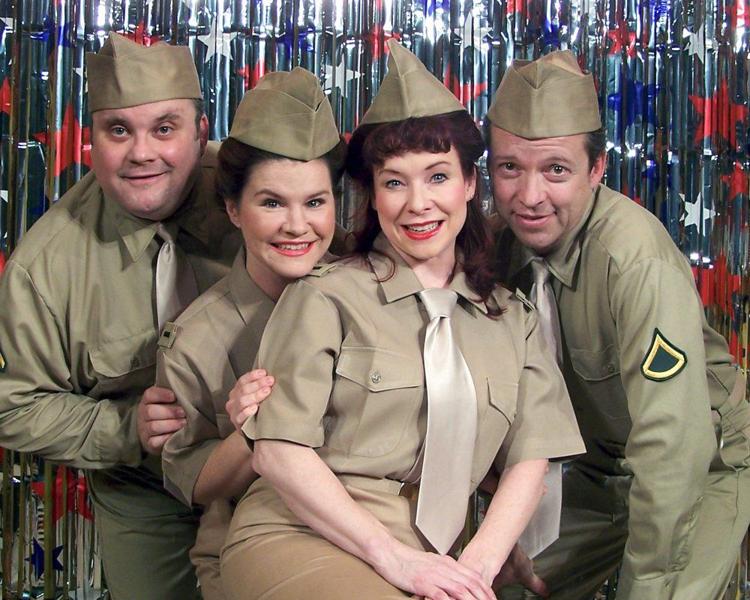 The period musical-comedy showcase opened last weekend for a limited five-week run on Thursday and Friday evenings and Sunday brunches through Aug. 11.
"G.I. Jukebox" offers a blend of comedy and music that evokes the World War II era and its USO shows. Conceived by Rick Lewis, it features such hits as "In the Mood," "I'll Be Seeing You," "Moonlight Serenade," an Andrews Sisters medley and fun ditties like the "Great 48" (with no fewer than 15 songs in rapid succession) and the "Nonsense Medley" featuring comic faves like "Mairzy Doats," "Three Little Fishies" and "Inka-Dinka-Doo."
Also on tap are Abbott and Costello's "Who's on First" skit and Spike Jones' sound-effect spectacular "Cocktails for Two." Performed by Dan and Tamra Challacombe, Pat Gaik and Julie Seeley, the show is directed by Mary Simon, with choreography by Tamra Challacombe.
Tickets are $45 on Thursdays and $47.50 on Fridays and Sundays, plus a 50-cent handling fee, and are available online at www.thebarniii.com or by phone at 309-965-2545 from 10 a.m. to 5 p.m. Wednesdays and 1 to 5 p.m. Thursdays and Fridays.
That's the ticket: Ellnora The Guitar Festival at Krannert Center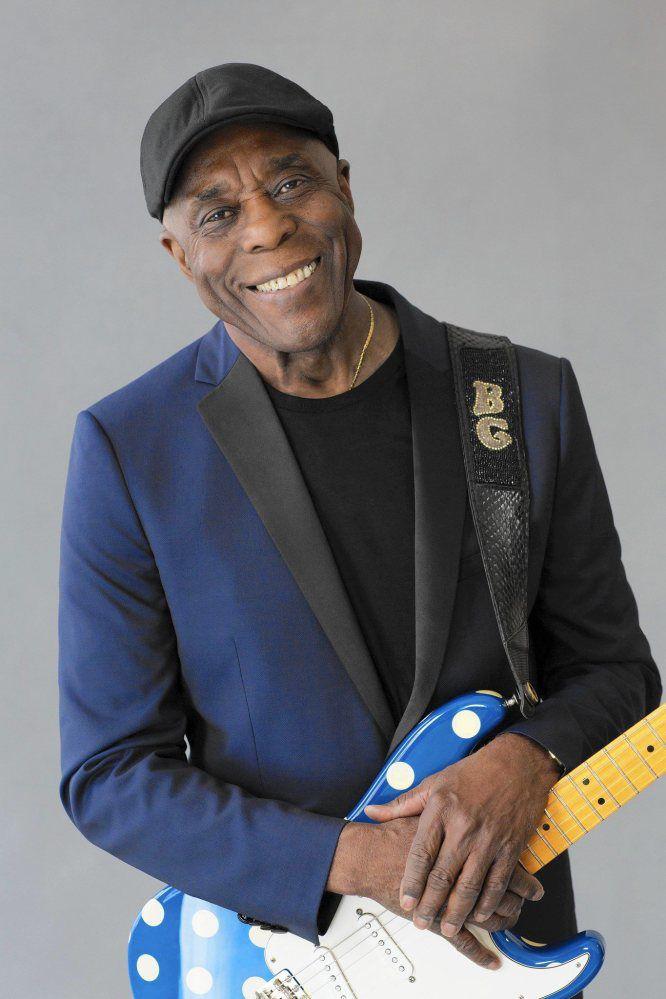 As of this weekend, tickets go on sale Saturday for this fall's showcase. Deemed "one of the world's most forward-thinking guitar festivals" by Fretboard Journal, Ellnora returns for its eighth biennial incarnation (dating back to 2005 and counting its first two runs under the name Wall to Wall Guitar Festival) on Sept. 5-7, as a cornerstone event of Krannert's two-season 50th-anniversary celebration.
This year's lineup is available online at krannertcenter.com/ellnora and includes such heavyweights as Pat Metheny (9 p.m. Sept. 6) and Buddy Guy (8:30 p.m. Sept. 7).
* * *
And while we're talking hot tickets, don't forget that tickets for the Champaign premiere of "A Magical Cirque Christmas" go on sale at 10 a.m. Friday at the Virginia Theatre Box Office, 203 W. Park Ave., C; online at thevirginia.org; or by phone at 217-356-9063.
Prices range from $41.50 to $71.50 for the consistently eye-popping show set for 7:30 p.m. Dec. 11.
What I'm watching: 'Haters Back Off' on Netflix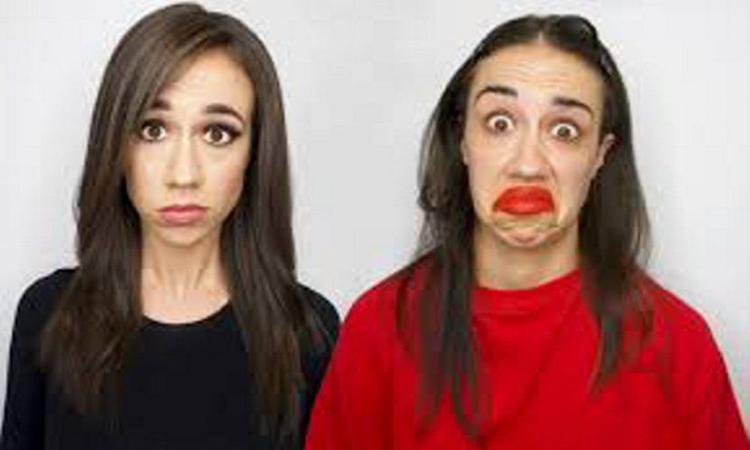 As I mentioned in Frank's Faves, I recently binge-watched the Netflix comedy series "Haters Back Off" (featuring Colleen Ballinger as fictional YouTube star Miranda Sings). Although I did so only at the urging of my 12-year-old granddaughter, Arielle, I'm now fully prepared to pass along that referral to all of you.
Because "Haters Back Off" is actually pretty good. And on a satirical level, though it may be well above the heads of the tweeners who adore the cherry-red-lipsticking YouTube sensation, it's really very funny.
Ballinger plays the screechingly untalented Miranda, who gives home-schoolers everywhere a bad name while providing a heroine so woefully undeserving of her deluded self-image that she would be tragic were she not also so abrasively obnoxious, rude and self-centered that we can't help but root for her inevitable humiliation even while pitying her abysmal lack of self-awareness.
After following the series' story arc through its two-season run, if you want to see Ballinger step out of that hideous character for at least a little while, you should also check out the Netflix comedy special "Miranda Sings Live ... Your Welcome."
Have a question, suggestion or fave nomination for Frank? We'd love to hear from you. Please email it to fpieper@news-gazette.com.