Looking for somewhere to celebrate our independence this weekend while kicking up your heels like a true patriot? Urbana's Rose Bowl Tavern wants YOU.
To enjoy a full day of "Honky Tonkin' in the Free World," that is, starting at 4 p.m. and wrapping up about midnight or whenever it's over.
As the Rose Bowl's Facebook page puts it, "you can call it a festival, or a party, a concert, another Saturday, but whatever ya call it, please join us for an amazing lineup of bands from Chicago to Carbondale, Champaign to Urbana."
That lineup includes:
— 4-5:30 p.m.: John, Suzanne and the Limping Cowboy Band (from Champaign-Urbana).
— 6-7:30 p.m.: Horseshoe Bender (Chicago).
— 8-9:30 p.m.: Dennis Stroughmatt and The Honky Tonk Circus (Albion).
— 10 p.m.: Chachi and The Bandidos (C-U).
Dancing shoes are recommended. And you're welcome to bring your own food along as well, although the tavern's management expects to have food vendors on hand outside, too.
Best of all, there's no cover. According to the Rose Bowl itself: "Tips to help pay the entertainment are always appreciated but not required. Buy the band a round if you prefer!"
Raise the curtain: 'The Trestle at Pope Like Creek' at the Station Theatre in Urbana
Want to see some homegrown talent making good? This youth-infused play from the Celebration Company is just the ticket.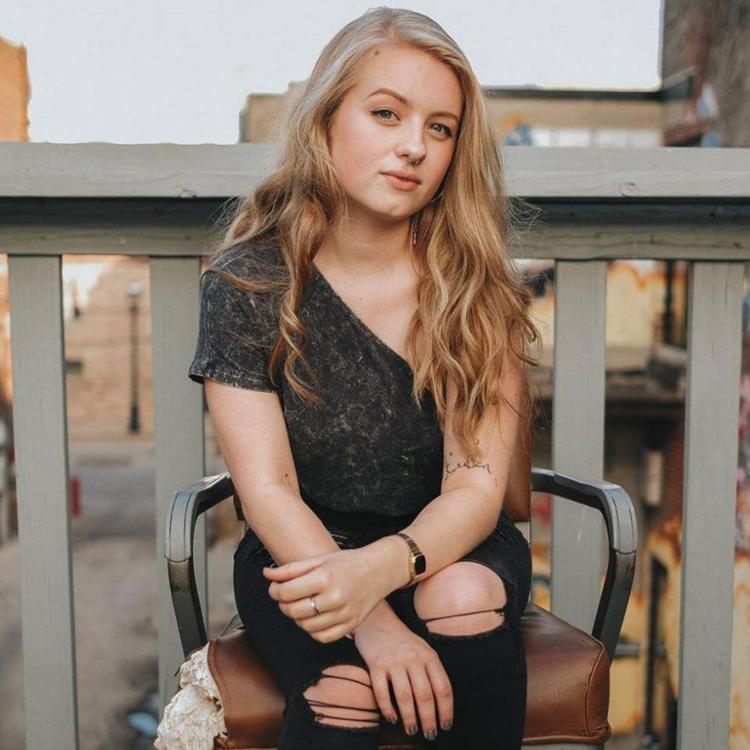 Saskia Bakker, an Urbana native and Urbana High grad currently pursuing a bachelor's degree in theater direction at The Theatre School at DePaul University in Chicago, is directing playwright Naomi Wallace's coming-of-age story set in a small factory town during the Great Depression.
"I'm a huge fan of Naomi Wallace's work," Bakker said. "Her language is very lyrical and distinctive, which I love, and her characters are complex. I feel a particular connection to this play because it's about growing up in America — what it means to be suspended between childhood and adulthood, and what it means to be American."
Playing the two lead characters are Katarina Blakeslee, a Mahomet native and theater major at Tulane University, and Gabriel Halstead-Alvarez, a Champaign native and theater major at DePaul. The cast also includes Christine des Garennes, David Heckman and Kevin Wickart.
The play opens at 7:30 p.m. Friday and runs through July 20 — Wednesdays through Sundays at 7:30 p.m., with a 3 p.m. performance on July 14.
Opening-night admission is $10 for all. Thereafter, regular admission is $15; $10 for seniors and students. To reserve tickets, visit stationtheatre.com or call 800-838-3006.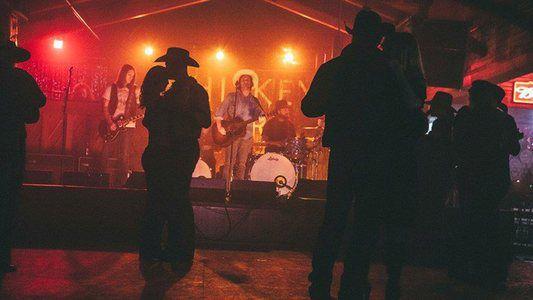 That's the ticket: Whiskey Myers at The City Center
If you're a fan of Kevin Costner's TV series "Yellowstone" on Paramount Network, you're probably already familiar with Whiskey Myers. If not, you'll have a good chance to get acquainted this Friday, when the Texas-based band brings its "Die Rockin'" tour, with guest Devon Gilfillian, to The City Center at 505 S. Chestnut St., C.
Doors open at 7 p.m., and the show starts at 8:30 p.m. and runs till about midnight. Tickets range from $25 to $38.
Whiskey Myers is a Southern rock/red dirt/country group from Palestine, Texas, composed of Cody Cannon (lead vocals and acoustic guitar), Cody Tate (lead and rhythm guitar), John Jeffers (lead and rhythm guitar, backing vocals), Jeff Hogg (drums) and Gary Brown (bass). The band draws its inspiration from the likes of Lynyrd Skynyrd, Hank Williams Jr. and Waylon Jennings, among others.
The boys' fourth and most recent album, "Mud," climbed to No. 4 on Billboard's country charts in 2016. And that was before they were featured in "Yellowstone" in 2018 (not just on the soundtrack, but on screen, performing in a bar), which propelled three of the band's records to the Top 10 of the iTunes Country Album Chart, as well as the Top 50 All-Genre with more than 250,000 sales.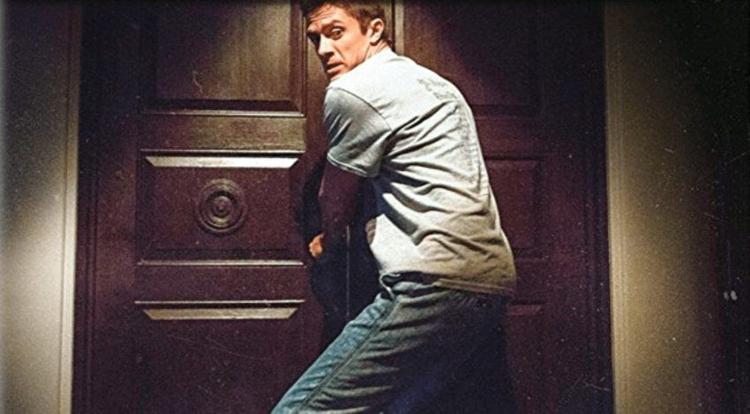 What I'm watching: 'Delirium' on Netflix
Since I'll be on vacation by the time you read this, it's safe to say I don't expect to be watching anything but the road. So allow me to recommend a movie I saw for the first time last weekend rather unexpectedly.
The horror thriller "Delirium," starring Topher Grace of "That '70s Show" fame, came out a year ago last month, but it's a recent addition to the movie offerings on Netflix, which is how I came across it on a late, late Saturday night while hunting for a decent suspense chiller my wife and I could enjoy together (meaning neither of us had seen before). It's not the scariest flick you'll see this year, nor possibly even this week, but it works — due in no small part to the surprisingly effective performance Grace delivers as a man recently paroled from a mental institute, whose terms of release include an electronic ankle monitor, a sleazy parole officer (Patricia Clarkson) and 30 days confinement to the family mansion he just inherited after his estranged father's suicide.
Despite the mantra imposed on him by his psychiatrist to trust his brain and not his eyes, Grace immediately begins seeing things that aren't there — or are they?
The movie from director Dennis Iliadis is not all that original in its central dilemma of reality vs. delusion, but to its credit, it didn't give me the ending I expected. That's not necessarily a good thing, since the ending I expected would have been better, but still, I prefer a finish I don't see coming halfway through the picture. And I especially like it when both an actor and a movie, neither of whom I had any expectations for, pleasantly surprise me.
"Delirium" may not entirely resolve what's real and what isn't, but it does at least that much.