Frank's Weekend Faves, Sept. 22, 2019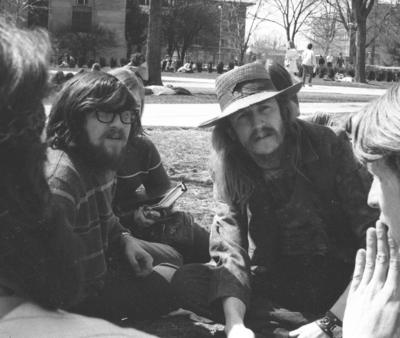 I love concerts for good causes, and one coming up this week has two such silver linings going for it — both of which I heartily endorse. It doesn't hurt, either, that the Bob Nutt/Blytham Ltd. Tribute Concert on Saturday promises to be one of this year's best local shows all on its own.
Obviously, the concert's first righteous cause is to pay tribute to the late, great friend of local musicians and music fans alike, Robert "Uncle Bob" Nutt. The University of Illinois alum, who was widely known as a passionate advocate for all rock 'n' roll musicians and the founder of Champaign-Urbana's Blytham Ltd. Booking Agency, died Sept. 3, 2018, at age 75.
Nutt promoted dozens of bands (including REO Speedwagon, the One Eyed Jacks, Dan Fogelberg, Finchley Boys and Michael McDonald), filling festivals, college quads and bars across the Midwest. But, as News-Gazette columnist Jim Dey wrote last year, Nutt fell upon hard times in the twilight of his life, living a "semi-homeless" life on the streets of Champaign-Urbana, but finding a family among the parishioners of First Presbyterian Church of Champaign.
Saturday's tribute concert is being underwritten by the church, with all proceeds going to the show's other great cause — CU at Home, a ministry that serves the community's most vulnerable residents at the Phoenix Drop-In Center, 70 E. Washington St., C, including its "Nights of Hope" program, which offers overnight shelter during the winter. The program costs $480 a night during the 5½ months (176 days) that CU at Home offers it, so they sure could use the help.
Among the musical acts and grateful former clients of Nutt's booking agency, Blytham Ltd., who will be returning for the benefit are:
— Cobalt, the local blues quintet of Nancy Livingston, Jack Davis, A.J. Williams, Mel Hoaks and Tom Cortese.
— Jim Cole & the Boneyard Navigators, featuring Cole, a founding member of the Finchley Boys and later the Seeds of Doubt — two of the first bands managed by Bob Nutt — who suggested the name "Blytham Ltd." for Nutt's company, backed especially for this show by Starcastle's Matt Stewart and Bluesweed's Tom Thady.
— Finchley Boys, featuring three of the band's original foursome — George Faber, Larry "Tabe" Tabeling and Garrett Oostdyk — reuniting with longtime friend and Champaign drummer Larry Fredrickson (who has also been in at least four different bands represented by Blytham Ltd.).
— Pauli Carman, lead singer of the band Champaign.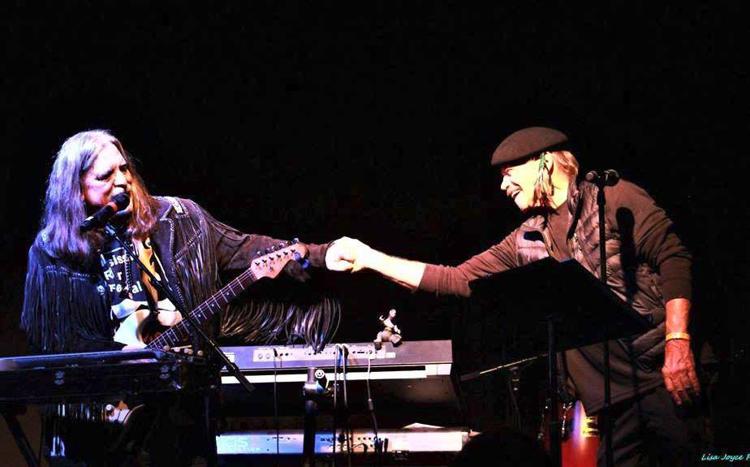 — Steve Scorfina's Chrome & Steel — fronted, of course, by the two-time Classic Rock Hall of Famer and former REO guitarist (who was succeeded by Gary Richrath) and backed by drummer Mike Mesey and bassist David Torretta.
— Terry Luttrell, Champaign native and former lead singer for both REO and Starcastle, as well as Champaign's Tons 'O' Fun Band.
— The Snakes, a vintage rock band of old friends who played in many Blytham Ltd. bands, reunited exclusively for this concert and featuring Don "Mo" Moselle on guitar, Craig Moore on bass, Mike Husler on vocals and Larry Wigand on drums.
— Other special musical guests, including Kathy Harden, Dawna Nelson, Erik Krogh, Jamie Ryan and Guy Maynard.
Definitely a show not to be missed!
I can't wait: PygHack at Krannert Center
Sure, there's plenty of great music going on this weekend in multiple venues across Champaign-Urbana thanks to the 15th annual Pygmalion festival. But there's some pretty cool nonmusical events going on as part of the festival as well.
My favorite has to be the third annual PygHack, an exhibition-style hackathon welcoming teams of up to five members to engage in collaborative computer programming for the greater good of the C-U community.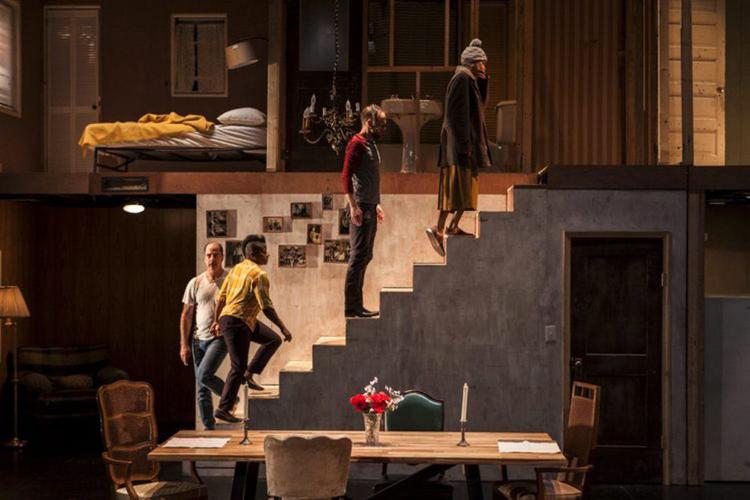 The theme of this year's event (which features $3,125 in cash prizes, including a $1,500 grand prize) is "Home @ PygHack," inspired by Geoff Sobelle's performance work "Home," being presented at 7:30 p.m. Friday and Saturday in Krannert Center's Colwell Playhouse.
Directed by Lee Sunday Evans, "Home" is a visual physical spectacle, combining dance, illusion, live music, home-spun engineering and an inventive use of audience interaction to explore the relationship between a "house" and a "home."
Pyghackers are being encouraged to take their cue from "Home" and craft technological solutions to the issues raised in Sobelle's work. Their projects will be exhibited for free in the Krannert Center lobby and may be updated until 5 p.m. Saturday.
Stop by and see what they come up with. They're sure to make you feel right at "home."
Check it out: The Bluegrass Jubilee and Art Fest at the Vault Art Gallery in Tuscola
While indie rock music fills the late summer air in Champaign-Urbana this weekend, Tuscola will be treated to guitars, mandolins and banjos during the Bluegrass Jubilee and Art Fest on Saturday afternoon at the Vault Art Gallery in Tuscola.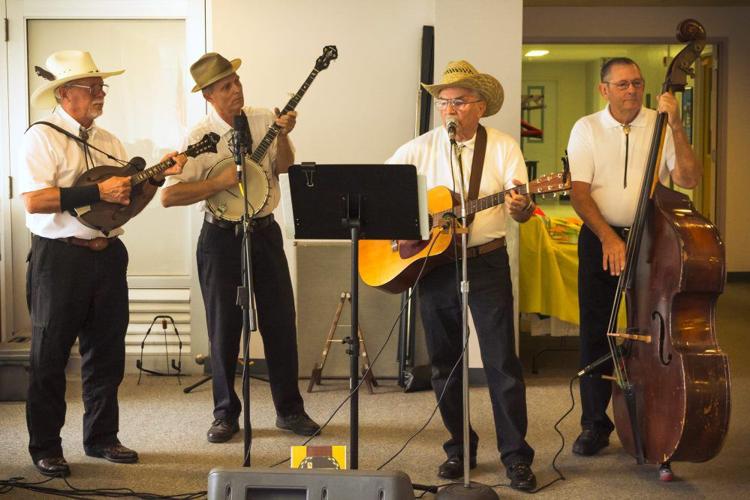 Local bluegrass band Strings Attached (right) will perform from 1 to 2 p.m. in the parking lot behind the downtown Tuscola business, followed by the gallery's regular Bluegrass Jam at the Vault, led by Marty Gibson of Neoga, from 2 to 4 p.m. All the music is free of charge, and those interested are invited to bring their own lawn chairs. In the event of inclement weather, the music will be moved inside.
The event will also feature art demonstrations by metal artist Jeff Stovall of Charleston and fabric artist Jamie Willis. Both will also be in the parking lot area.
Other activities include a silent auction for artwork by the gallery's artist owners to help raise money for operations at the Vault, as well as a competitive chili cook-off between artists. Customers will vote for their favorite chili, and at the end of the day, the votes will be tabulated, and a "Chili Queen" or "Chili King" will be crowned. The chili and other snacks will be served from 11:30 a.m. to 4 p.m., available by donation.
What I'm watching this week: 'Tiger,' the fifth installment in 'The Unreliable Bestiary'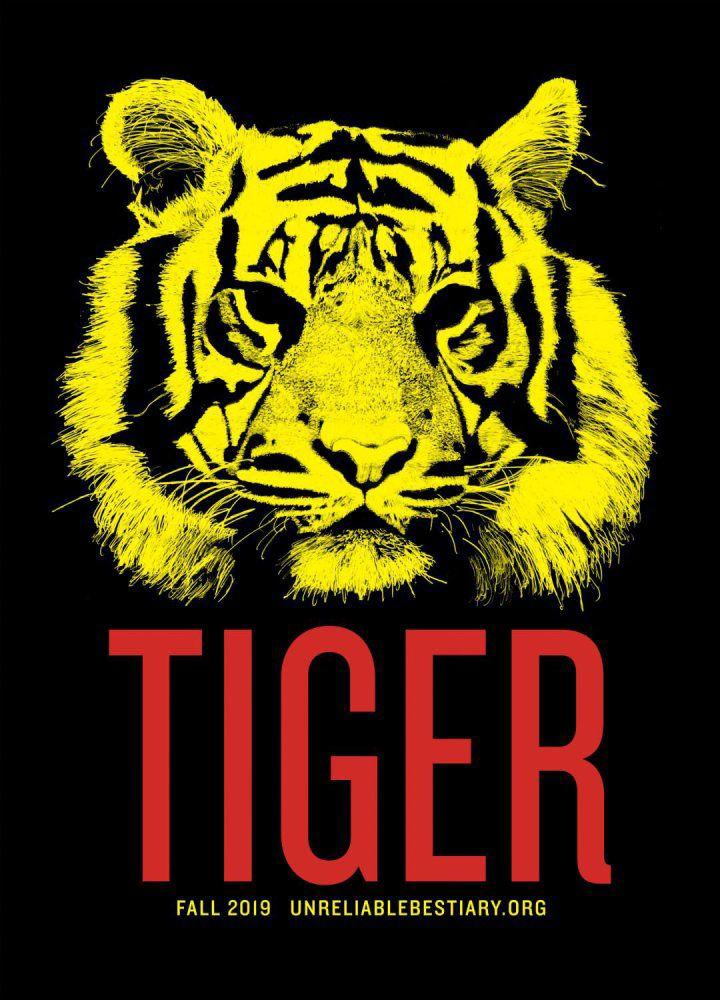 University of Illinois Professor Deke Weaver has a way to go on his lifelong project, which aims to present a performance piece for every letter of the alphabet — each representing a threatened animal or habitat.
He's up to his fifth letter, but he's clearly making good progress with "Tiger."
Weaver's current performance asks the pertinent question: How did we get here? At a time of increasing climate change, when the number of remaining wild tigers is exceeded by the number of captive ones, it's a vital question for all of us to consider. Weaver has already produced installments of "Monkey" (which opened on Charles Darwin's 200th birthday in 2009), "Elephant" (staged in the UI's Stock Pavilion in 2010), "Wolf" in 2013 and "Bear" (presented in three hibernation chapters from fall 2016 to spring 2017).
I haven't gotten to see "Tiger" yet, but Rob Kanter, environmental columnist for The News-Gazette and clinical associate professor at the UI, saw a preview recently, and all he would say about it is what he said previously of "Bear": "I'll never knowingly pass up a chance to hear Weaver tell a story again." High praise indeed!
Three free performances of "Tiger" are slated locally so far:
— 7 p.m. Friday at Meadowbrook Park Barn in Urbana.
— 7 p.m. Oct. 5 at Allerton Park Music Barn in Monticello.
— 7 p.m. Nov. 7, at Krannert Art Museum in Champaign.
Have a question, suggestion or fave nomination for Frank? We'd love to hear from you. Please email it to fpieper@news-gazette.com.