Frank's Weekend Faves, Sept. 8, 2019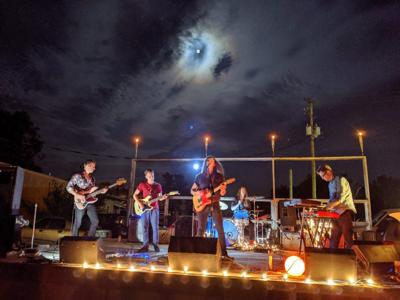 Indie rock band Elsinore has been playing the C-U music scene for a decade and a half now, but the show they're planning Saturday at the Art Theater is a certifiable first.
We're not just talking a live jam on the theater's stage (although that will be plenty cool all on its own). As Elsinore's frontman Ryan Groff describes it, the event is "a unique happening devised by the five of us in Elsinore to celebrate the debut of five new music videos for songs from the soon-to-be-released full-length record 'A Life In the 21st Century.'" It's currently scheduled for release in mid-November, following a successful Kickstarter campaign that raised $5,639 from 78 backers to finance the project.
Saturday's three-hour program, starting at 7 p.m., will include two solo openers, Crofton Coleman and Anika Emily, the screening of five new music videos, plus presentations by the filmmakers and a live set by Elsinore. Artwork and photography by the filmmakers and other artist friends of the band will be on display in the theater's lobby. Tickets are $15.
Here's more of what Groff had to say about the event via email:
"We really wanted to come up with a unique and original way to play a local show here at the end of summer. With our new record just about to cross the finish line for vinyl pressing and a mid-November release, we knew we needed to get rolling on some music videos. We realized quickly that we know a lot of people who create all kinds of great art, so we reached out to see if we could get a small handful of them to make videos for us. Some of them have already been making music videos, while others seemed totally ready to make the jump. And very quickly, we had five confirmed videos up and going! ...
"So, we then realized that the best plan would be to reach out to the Art Theater about having a show to debut the videos. Thankfully, they were totally on board, and that's how this night came together. We figured out pretty quickly that the best plan was to have a couple of solo opening acts, the debut of the videos paired with the filmmakers talking a little bit about their process and possibly even fielding some questions from the crowd, and then, of course, for us to play a live set, which will include about half of the 10 songs from the new record. And it all seemed really perfect to us because the Art Theater is all ages but also sells concessions including alcohol. It's an amazing space that I have loved for a very long time, and hopefully, this crazy idea we've come up with goes well and we fill every seat.
"This is actually sort of a sequel to the live set we played at the theater for Pygmalion in 2009, I think it was. That was a really amazing experience and was definitely what fueled the idea for this show. It really just seemed like the best way for us to build momentum and buzz for the record's release while also getting to plan a unique experience for the greater community from the ground up. In terms of the timeline of the new record, we were very careful not to ever set a deadline for ourselves, although we've been telling people for at least three years that we've been 'making a new record and hope to have it out soon.' After a while, I felt kind of bad saying it over and over, but it was always the truth. It was hard at times to move so slowly, but we also never stopped working on it. We've consistently and constantly been refining and improving all of the songs over the past five years, but those years also included Mark (Woolwine) and I each having our second kids, James (Treichler) getting married, our bass player, Brad Threlkeld, leaving the band to spend more time with his family, and adding Adam Wayne and Andy Masters to the band on bass and guitar, respectively ...
As for the Kickstarter drive, "it was a great way to take the temperature of our fanbase, and thankfully, they didn't disappoint. ... They were literally pre-ordering the record so we can mix, master and press it to vinyl the way we've been hoping for all along. ... We will send the audio and artwork off to the vinyl-pressing company next week, continue finalizing other details ... and of course, get the big release show planned, which we've officially confirmed for Saturday, Nov. 16, at The City Center here in Champaign."
I can't wait: The African Children's Choir at Champaign First Church of the Nazarene
The youthful vocal ensemble is celebrating its 50th choir to tour since its founding in 1984 with a new program titled "Just As I Am."
The performance is scheduled for 7 p.m. Friday at the church, 2403 W. Kirby Ave., C.
The concert — featuring well-loved children's songs, traditional spirituals, gospel favorites and lively African dances performed by youngsters ages 7-12 — is free and open to all, although a free-will offering will be taken to support the nonprofit humanitarian organization's programs, such as education, relief and development.
The choir's parent organization, Music for Life, works in the African countries of Uganda, Kenya, Rwanda and South Africa, where it has educated more than 52,000 children and impacted the lives of over 100,000 people through its programs.
In its 35-year history, The African Children's Choir has performed before presidents, heads of state and most recently, Queen Elizabeth II, for her diamond jubilee, as well as alongside such artists as Paul McCartney, Annie Lennox, Keith Urban, Mariah Carey and Michael W. Smith. Trust me, this is a show that's guaranteed to lift your spirits.
That's the ticket: Woodshock 2019 at Exit 210 Saloon in Oakwood
Capitalizing on what has to be my favorite name for a music event this week, the event starts at 11 a.m. Saturday. Doors open at 10 a.m., and admission is just $10 for the whole day. Trust me, music fans, you'll get your money's worth and then some!
Actually, the outdoor event hits the ground running Friday with a free kick-off party featuring Clayton Shay and Steady Flow. Both acts are also part of Saturday's lineup, which includes Rehab, The Way Down Wanderers, Big 50, Matthew Curry, Dusty, Ashland, Airacobra, Blackcat Manor, Kickin' n Pickin', House Of Cards and the Zach Dable Experience.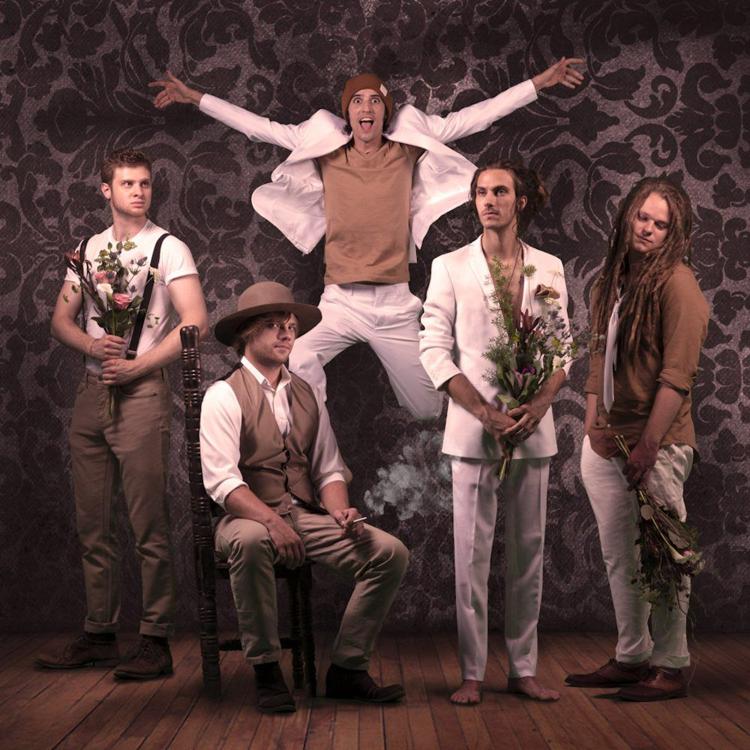 While Atlanta-based Southern hip-hop and rap-metal band Rehab is billed as the headline act, my ears perked up at mention of The Way Down Wanderers, an indie group from Peoria that blends traditional roots influences of bluegrass and Americana with elements of pop, reggae and multi-part harmonies. The group is touring in support of its recently released album, "Illusions," produced by Grammy-winner David Schiffman. And if you're lucky, you might also be treated to one of drummer John Merikoski's famous spoon solos!
Raise the curtain: 'Welcome to Night Vale: A Spy in the Desert' at the Canopy Club in Urbana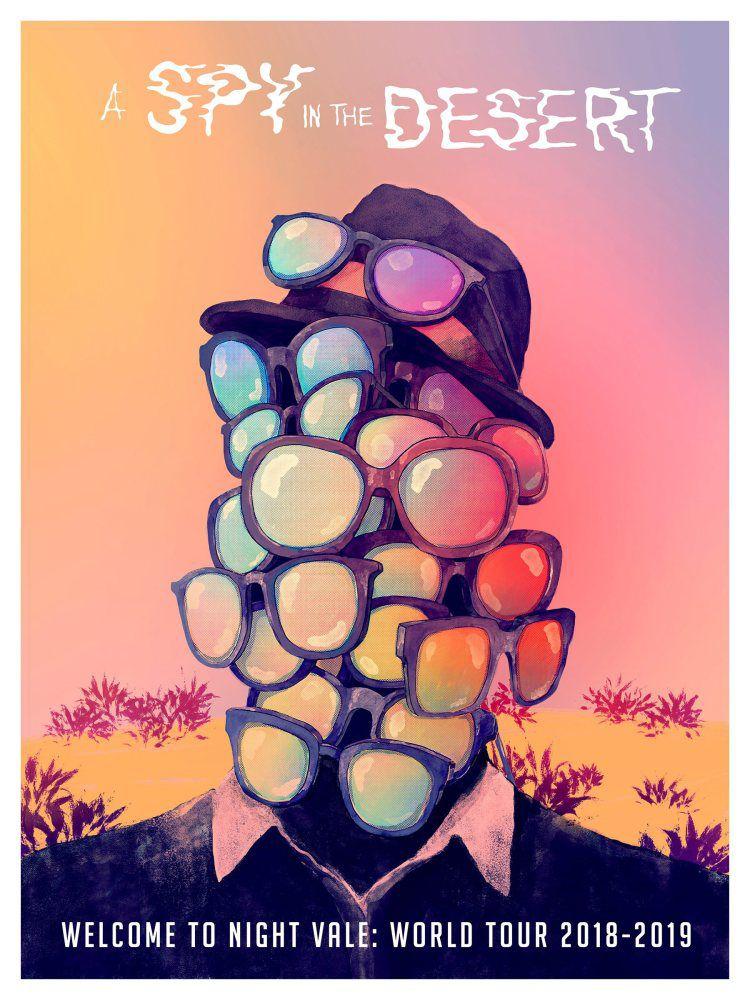 If you've caught any of the 150-plus bimonthly podcasts of "Welcome to Night Vale," you already know what a surreal spin on old-time radio serials it is (especially with slogans such as "Where every conspiracy theory is true," and "Turn on your radio and hide"). The popular program is now a touring live show, which will make its local debut at 6:30 p.m. Wednesday.
The live production, in the form of a community radio show based in the fictional desert town of Night Vale, is appropriate for all ages and offers a new, completely stand-alone story that won't be heard on the podcast and can be enjoyed by both long-time fans and newcomers alike. The script by creators Joseph Fink and Jeffrey Cranor (who also have seven recorded live shows, two novels and four script collections related to Night Vale to their credit) examines the role secrets play in Night Vale, while continuing their tradition of finding new and unexpected ways to incorporate the audience into the story. And, I'm told, a secret will be shared at the end of every show.
"A Spy in the Desert" stars Cecil Baldwin, Symphony Sanders, Meg Bashwiner and surprise guests, as well as music by Disparition and Dreamboy (Dane Terry as "the Weather"). For more information on Night Vale, visit welcometonightvale.com or check out the podcasts on Apple Podcasts, Spotify, YouTube or wherever you like to listen to them.
Tickets for Wednesday's show are $30.
Have a question, suggestion or fave nomination for Frank? We'd love to hear from you. Please email it to fpieper@news-gazette.com.