Frank's Weekend Faves, Sept. 1, 2019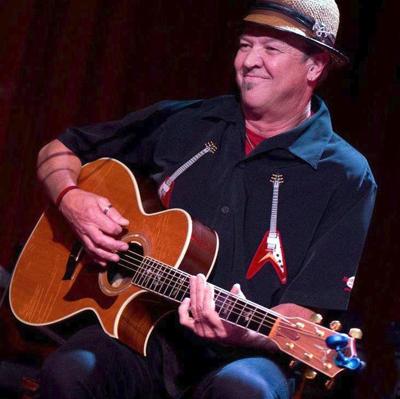 Guitar maestros Buddy Guy and Pat Metheny both at Krannert Center on the same weekend? It must be Ellnora time! Count on Krannert to open the eighth incarnation of this biennial guitar festival with a "wail" of a musical bang.
Ellnora: The Guitar Festival returns this Thursday, Friday and Saturday with another diverse lineup of distinguished music makers. The event, which began as the Wall to Wall Guitar Festival in 2005, kicks off Thursday evening with the opening-night party, featuring food and drink, souvenir posters, face painting, Krannert Center gold tattoos, chalk artist Scott Barber and special limited-edition gold-colored guitar picks — and, oh yeah, lots and lots of music making.
Doors open and food sales begin at 5:30 p.m. Arrive by 6 p.m. and you'll catch Madagascar-based supergroup Toko Telo and their island-inspired folk compositions in the tsapiky, jihe and beko styles in the outside amphitheatre. If you arrive late, you can still catch the trio — featuring vocalist Monika Njava and renowned guitarists D'Gary and Joël Rabesolo — again at 7:30 p.m. (In case of rain, they'll be jamming in Krannert's Studio Theatre.)
Indoors, Champaign guitarist Tim Donaldson will kick things off in the Krannert lobby at 6:25 p.m. with his rendition of the national anthem.
At 6:30 p.m., Niger-born guitarist Bombino will play a sizzling set of North African desert blues known as tichumaren. Next up, for a 7:45 p.m. cameo, is Reverend Robert, who combines Delta blues with ragtime, early jazz and inflections from Hawaiian, African and Caribbean traditions for an original acoustic sound.
At 8 p.m., a pair of Ellnora alumni — Kansas City, Mo.-born guitarist-singer-songwriter Samantha Fish and longtime Krannert collaborator and slide-style guitarist Luther Dickinson — will take the stage at 8 p.m. for a blues-infused finale to remember.
Best of all, the event is free to the general public; no tickets required.
Afterward, beginning at 9:30 p.m., Spontaneous Combustion — comprising Dickinson, Steve Dawson, Rob Ickes, Trey Hensley and Molly Tuttle — will rock the Studio Theatre for a late-night, totally improvised, ticketed set (prices range from $10 to $20).
I can't wait: Uni grad E.G. Phillips at Exile on Main Street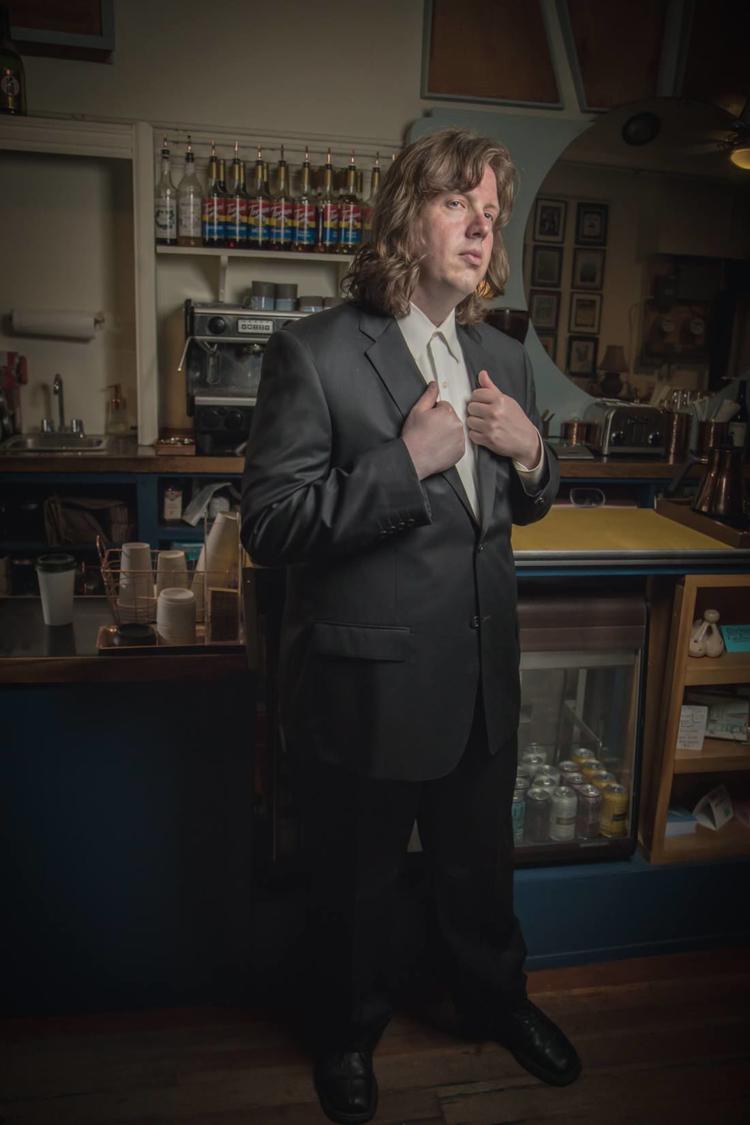 The songwriter, now based in San Francisco, will be back in town next weekend to visit family and play a local gig in support of his recently released album "At Home At Sea."
The show will be at 6 p.m. Saturday at the record store at 100 N. Chestnut St., C.
"Back in the day, I attended Uni High, and actually delivered The News-Gazette as a paperboy, but this is the first time I've played a show in the area," he told me via email.
"Since I've been gigging regularly in San Francisco and have done shows in places like Los Angeles, Nashville and Austin, the idea of playing out while I'm here feels natural, if not a no-brainer, as I don't have to worry about accommodations. My mom suggested I come out to take in the Ellnora Guitar Festival (that was the rationale for being here this weekend), but the truth is, this is much more interesting to me."
He'll be sharing Exile's stage and trading acoustic sets with Champaign songwriter Paul Kotheimer, with whom he shares a mutual connection via Uni: "which I attended as a student, and he now works as the librarian."
Aside from the Exile gig, Phillips will also be on WEFT radio Friday morning, where he says his brother once hosted a late-night show. He'll be playing some songs live in the studio on WEFT Weekender during the 8-9 a.m. hour.
And who knows? He says he might just make an excursion to walk his old paper route again "for old time's sake."
That's the ticket: The 15th annual Pygmalion Music Festival
The event, set for Sept. 26-28 this year at multiple venues in Champaign-Urbana, is fast approaching, and the word from its organizers is that tickets for a few shows are going like hotcakes and may sell out soon — specifically, for Eric Andre (10:30 p.m. Sept. 28 at the Canopy Club), Antoni Porowski (8 p.m. Sept. 27 at Krannert) and Rob Bell (3:30 p.m. Sept. 28 at Spurlock Museum).
Tickets for those shows range from $30 (Bell) to $45 (Andre), plus fees. But you can catch a sneak preview of a couple other acts booked for Pygmalion at an even better price this weekend, thanks to one of the festival's many "Inter-Pygmalion" events.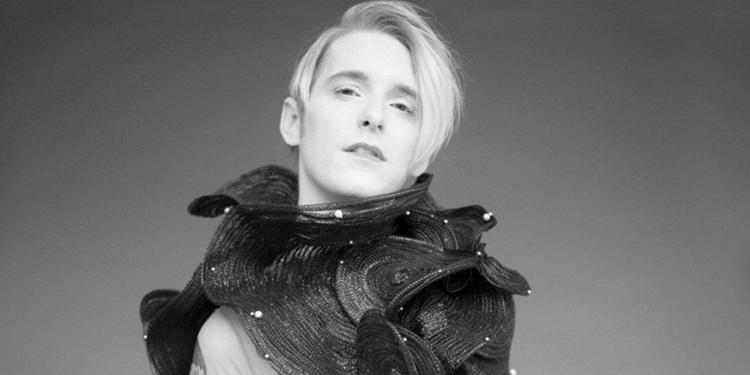 Diane Coffee, the gender-bending alter ego of California musician/actor Shaun Fleming, will headline a concert at 8 p.m. Friday at the Canopy Club (tickets are $12). Opening will be a pair of local acts slated to return in three weeks for their Pygmalion debuts — The Data Waves and zzo.
The Data Waves' first-ever Pyg gig is set for 10:30 p.m. Sept. 26 at the Rose Bowl in Urbana, while zzo (pronounced "Zee-Zo," aka singer-keyboardist Zoe Willott) will play the festival at 10 p.m. Sept. 28 at Blackbird in Urbana.
What I'm watching this week: 'The Dark Crystal: Age of Resistance' on Netflix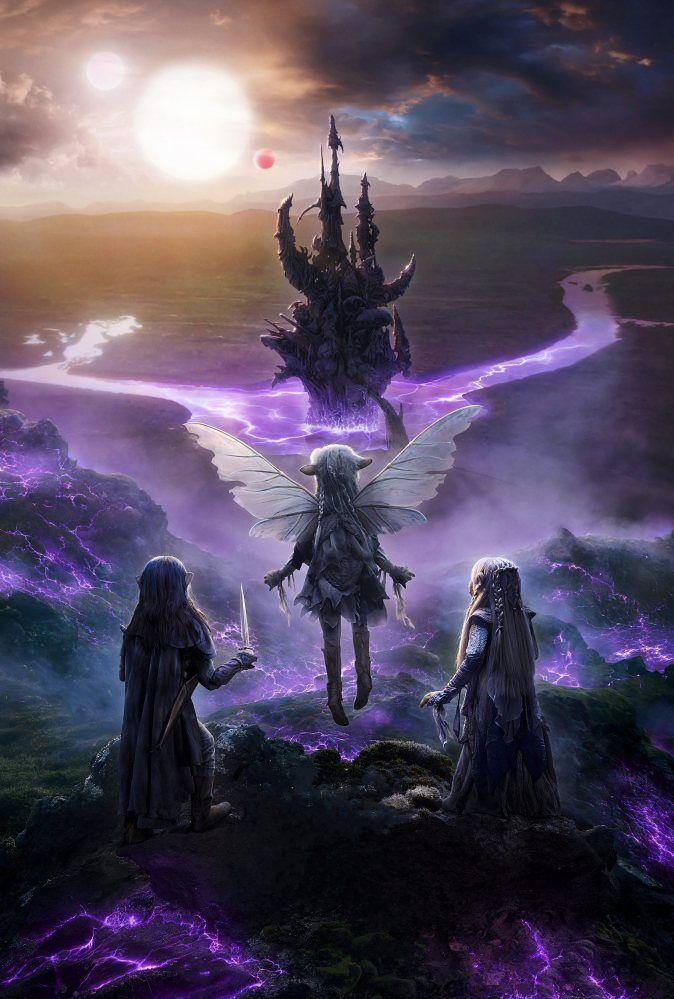 It's been nearly four decades since the puppet-animated fantasy adventure "The Dark Crystal," from directors (and Muppet creators) Jim Henson and Frank Oz, hit theaters — which means a sequel is long overdue.
But the wait is over as this new 10-episode TV series from The Jim Henson Company premiered over the weekend, and I'm eager to check it out.
The new series is a prequel to the original 1982 film and will explore the world of Thra created for that movie. It features a terrific cast of voice actors, including Helena Bonham Carter, Jason Isaacs, Mark Hamill, Keegan-Michael Key, Simon Pegg, Andy Samberg, Eddie Izzard and Sigourney Weaver, as well as Taron Egerton, Anya Taylor-Joy and Nathalie Emmanuel as the principal Gelflings.
As in the original film, the series depends on puppetry, not CGI, except for the use of green screens to remove the human puppeteers. The puppets were fabricated in Jim Henson's Creature Shop in Los Angeles, then exported to Langley Studios in London, with Muppets veteran Dave Goelz and "The Dark Crystal's" conceptual artist, Brian Froud, participating in performing and designing the characters.
But there have been some updates, as the new Gelfling puppets require only two puppeteers, rather than four as in the original film, and their animatronic parts are now remotely operated via a modified Nintendo Wii controller, rather than via cables.
Have a question, suggestion or fave nomination for Frank? We'd love to hear from you. Please email it to fpieper@news-gazette.com.