Frank's Weekend Faves, Sept. 29, 2019

It's diamond jubilee time for the Champaign-Urbana Symphony Orchestra, and what better way to open its 60th-anniversary season next weekend than with a double-barreled musical bang?
As described by Maestro Stephen Alltop, the orchestra's season-opening concert, set for 7:30 p.m. Saturday, features "two brilliant and colorful works that fully celebrate the sonic possibilities of the symphony orchestra and human voices."
Krannert Center's professional orchestra in residence will open the concert with Igor Stravinsky's "Firebird Suite," a work that it performed for its very first concert on Oct. 20, 1960. Saturday's performance will be dedicated to the memory of the late Howard Osborn, who performed the suite in 1960 as the orchestra's first principal viola.
Next up: the orchestra will present Carl Orff's classic, "Carmina Burana," joined by Chicago's Apollo Chorus, the University of Illinois Oratorio Society and the Central Illinois Youth Choir, forming a choir of more than 170 voices to perform this dramatic work.
"Fateful, amorous and delightful, few works leave an audience more spellbound," Alltop said.
"Carmina Burana" will also feature three soloists — soprano Veronique Filloux, tenor Justin Berkowitz and bass David Newman.
Formed in 1959 as the Champaign-Urbana Civic Symphony, the orchestra was founded by Champaign school district music teachers Martha Wendt and Gilbert Papp and television weatherman W.J. Roberts. Champaign businessman H.I. Gelvin wrote the first donation check, giving $500 to launch the campaign to fund the orchestra. Supported by local businesses and more than 300 subscribers, the orchestra performed its opening concert in Smith Hall, directed by Bernard Goodman.
The concert was hailed "a magnificent success" by The News-Gazette, and the new orchestra flourished with the help of the Symphony Guild that was formed in 1962. The Champaign-Urbana Symphony Orchestra, as it came to be known, began performing at the newly built Krannert Center for the Performing Arts in 1969 and was designated the center's professional orchestra in residence in 1988.
Sixty years and more than 350 concerts later, there's plenty for this talented local ensemble to celebrate — and here's how they plan to do it.
All concerts will be at Krannert Center for the Performing Arts, 500 S. Goodwin Ave., U. Tickets are available at the box office, by phone at 217-333-6280 or online at cusymphony.org. They are $40 for adults, $36 for seniors and $10 for students.
— 7:30 p.m. Dec. 12: "Joys of the Season." The orchestra will be joined by the Central Illinois Youth Chorus in performing Baroque, classical and popular holiday music. The evening includes the traditional visit from Santa and the holiday carol sing-along.
— 7:30 p.m. Feb. 1, 2020: "Magical Delights." The orchestra's performance of Samuel Barber's Violin Concerto will feature violinist Rachel Barton Pine. It will also perform works by Wolfgang Amadeus Mozart, Bedrich Smetana and Antonin Dvorak's Symphony No. 8.
— 7:30 p.m. March 7, 2020: "Diamonds and Gems." On the program are Pyotr Ilyich Tchaikovsky's Symphony No. 5 and David Diamond's "Rounds for String Orchestra." Prinicpal clarinet J. David Harris and principal bassoon Timothy McGoverm will perform Richard Strauss' Duet-Concertino.
— 10 a.m. April 7-8, 2020: CUSO Youth Concerts: "Music That Moves!" The orchestra's performances for 3,000 to 3,500 elementary-school students from 25 to 30 area schools will feature music by Glenn Miller, George Gershwin and John Philip Sousa to demonstrate rhythm. Registration is required; visit cusymphony.org for more information.
— 7:30 p.m. April 18, 2020: "Brass Brilliance." The University of Illinois Women's Glee Club and the Central Illinois Youth Chorus will join the orchestra in performing works by Gabriel Fauré. The orchestra will also perform Ottorino Respighi's "Pines of Rome" and works by Strauss and Niccolo Paganini.
Check it out: Isango Ensemble's 'Aesop's Fables' at Krannert Center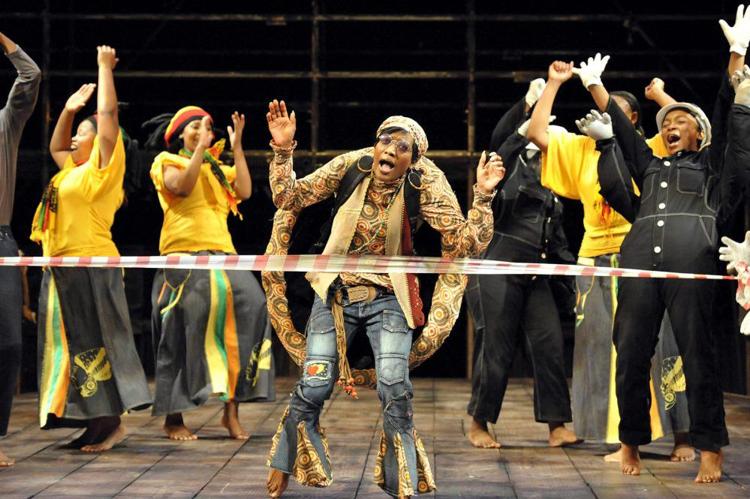 The South African theater company brought audiences to their feet when it last visited Krannert Center five years ago, and it's sure to do so again when it returns at 7 p.m. Tuesday with its energetic, comedic turn on the tales.
Based on a script from playwright Peter Terson, the show depicts the ancient Greek tale of a servant on a journey to Mount Olympus, contextualized in South Africa's recent history and sung in English, Tswana and Zulu. Aesop encounters a host of colorful animal characters, such as the tortoise and the hare, and learns the balance of liberty and responsibility in this contemporary music, theater and dance production. The performance is recommended for ages 5 and up and complements Krannert's daytime Youth Series performances on Tuesday and Wednesday.
Isango Ensemble has performed around the world and across the United States, partnering with The Global Fund to raise funds for the fight against AIDS, tuberculosis and malaria.
Tickets are available for $30 for adults, $25 for seniors, $15 for UI students and $10 for youth.
That's the ticket: 'A Night with Janis Joplin, The Broadway Musical' at the Virginia Theatre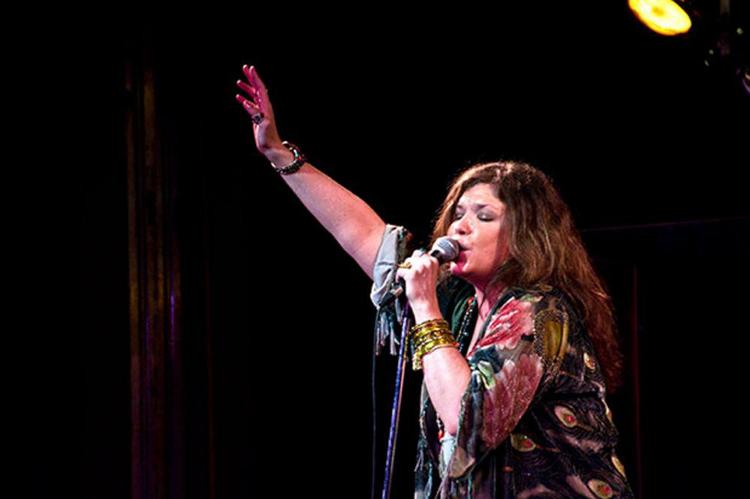 You can't get a much hotter concert ticket than one that jumps back in time a half-century to arguably the hottest female rock vocalist of the 1960s.
Of course, seeing as how Joplin died 59 years ago this Friday of a heroin overdose, the closest any of us today can come to such a ticket is the Virginia box office in downtown Champaign.
That's where you can buy a ticket to this production, starring Tony Award-nominated actress Mary Bridget Davies in a special performance at 7:30 p.m. Friday. Tickets, which are available for $49.50 to $69.50, can also be bought online at thevirginia.org or by phone at 217-356-9063.
The show, written and directed by Randy Johnson and originated on Broadway by Davies, celebrates Joplin and her music as well as her biggest musical influences — including Aretha Franklin, Etta James, Odetta, Nina Simone and Bessie Smith. Joplin's hits included "Me and Bobby McGee," "Piece of My Heart," "Cry Baby," "Down on Me," "Ball and Chain," "Summertime" and "Mercedes Benz."
Have a question, suggestion or fave nomination for Frank? We'd love to hear from you. Please email it to fpieper@news-gazette.com.