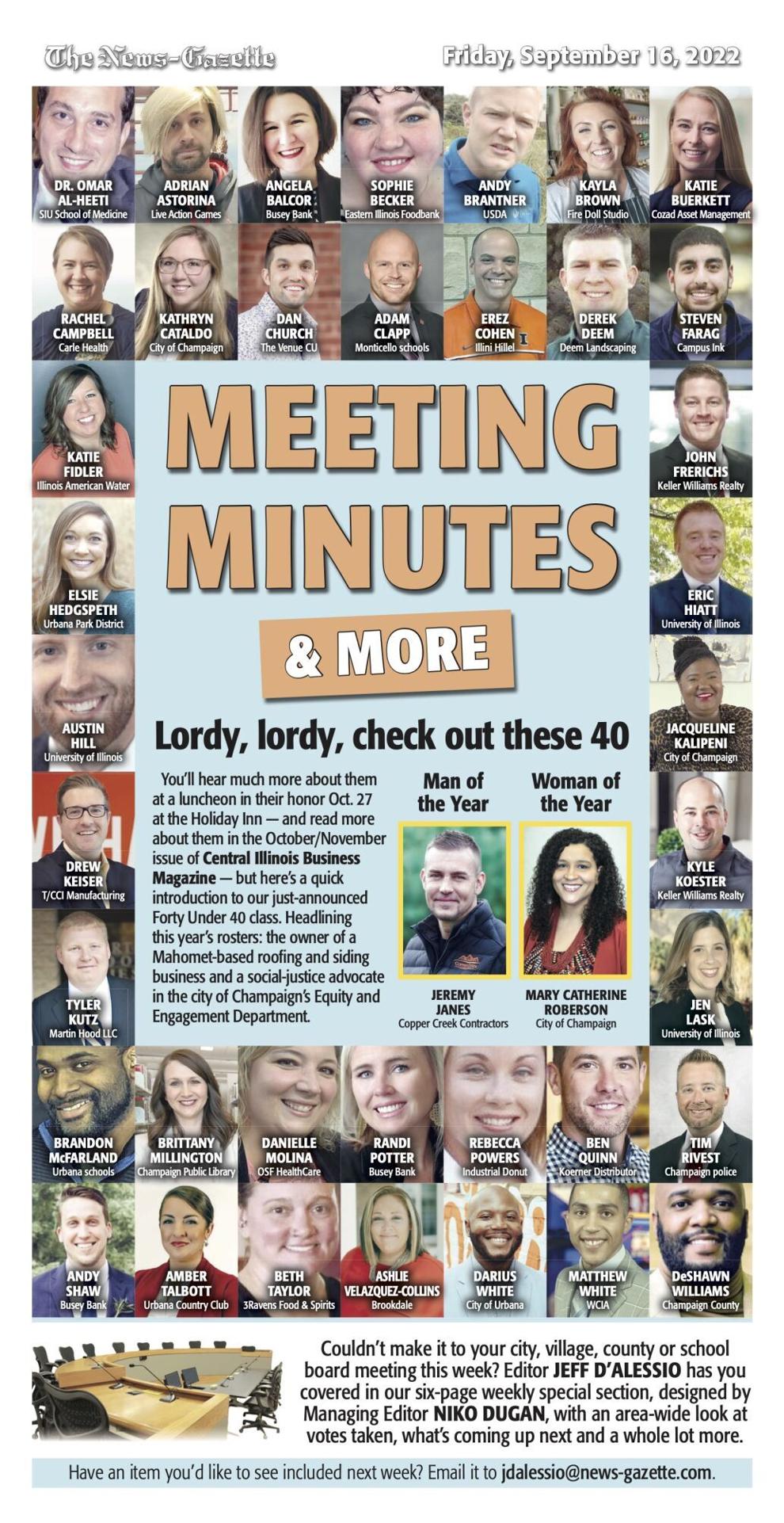 It was BOB DYLAN who, in between songs during the Live Aid African famine fundraiser 37 years ago in Philadelphia, famously said: "I hope that some of the money ... maybe they can just take a little bit of it ... one or two million, maybe ... and use it, say, to pay the mortgages on some of the farms and, the farmers here, owe to the banks."
And two months later, spurred by Dylan's words, Farm Aid was born, witnessed by a crowd of 80,000-plus and featuring a lineup that included Dylan, at Champaign's Memorial Stadium.
These days, the 81-year-old Rock 'n' Roll Hall of Famer and Nobel Prize of Literature winner still puts on a show, but in smaller, more intimate settings. Which explains Rule No. 1 of the "audience" portion of Dylan's tour rider, obtained by The News-Gazette via open-records request following a concert in Eugene, Ore.
It's part 10 of our ongoing The Fine Print series, which we're extending beyond Champaign-Urbana venues, having covered most of the big-name artists to play local shows in 2022.
— The times, they are a-changin' indeed: For Dylan shows these days, no patron is allowed to enter the theater from the lobby while he is playing. They must wait for a break between songs. "As in a theatrical performance, where audience members are held at doors into the theater during the performance until there is a brief interval between songs," the rider states.
— "No FROZEN FISH, TALAPIA or TROUT!" for dinner. But the touring group welcomes other types of fish so long as they're fresh and grilled, "if possible." On the preferred seafood list: swordfish, tuna, salmon, mahi-mahi, shrimp, lobster, halibut and yellowtail.
— Fresh, grilled and "NOT drenched in any kind of sauce" are the marching orders for whatever protein the caterer picks for dinner, be it fish, chicken, beef, pork or turkey. "When choosing proteins," management notes, "please keep in mind we often receive menus with chicken and salmon as the portions available, so if you have a specialty with a different healthy protein in mind ... please offer it!"
— Other dinner musts: "real china plates with silverware and cloth napkins,"; a starch side dish of "rice OR potatoes, NOT both"; lettuce other than iceberg; no fewer than 10 toppings if there's a salad bar; fresh veggies ("not frozen or canned") that may be lightly seasoned but are not to be overcooked, and a variety of desserts that "is not limited to cakes, pies, etc."
— Musts for day-of-show breakfast: a fully functioning espresso machine; "quality" coffee; smoked salmon if it's Sunday and sausage, bacon or turkey bacon on Mondays through Saturdays; a starch side of potatoes or grits, "BUT NOT BOTH"; a mix of breakfast cereals that are "half-healthy, half-sugar"; and eggs, either made to order or scrambled. If it's the former, tour management says, they should be prepared "somewhere isolated from the general dining area."
— Outlawed at lunch: sweet relish in either of the two required styles of salad (tuna and egg), cold soup, the same starch served for breakfast and dull desserts (it "can include but is not limited to cookies, brownies, etc.").
— The star of the show is easy to shop for, with the simplest list of dressing-room needs of the 10 acts we've written about: an electric tea kettle with an assortment of black and herbal teas, paper hot cups and teaspoons, one unopened jar of honey, one chunk of raw ginger, six large uncut lemons with a cutting board and knife, two 1-liter bottles of Evian spring water ("please, no 1.5-liter bottles") and two "real drinking glasses" and plastic cups.
— The band's dressing-room needs will require a bigger shopping cart. Among the items on the list: ground coffee ("Starbucks or better"); quarts of whole milk, skim milk, OJ and unsweetened cranberry juice; two 1-liter bottles of San Pellegrino or other sparkling water; a bottle of quality white wine ("Pinot Grigio, if available"); two bottled of red; two "DARK chocolate bars (no milk chocolate)"; one unopened package of Tate's brand cookies and a small bowl of grapes or plums.
— World traveler that Dylan is — his next 29 shows are in venues scattered around Europe — the tour takes COVID-19 seriously, requiring Plexiglas sneeze guards over any open containers or trays of food and prohibiting any local helpers who haven't been rapid-tested that day from dining with the touring party.
— The promoter/host venue must provide more than food, drinks, five dozen freshly laundered (but not new) clean bath-sized towels and $1,000 (plus local restaurant menus) to feed the bus drivers and crew post-show. Other tour needs: a "qualified piano tuner for artist's Steinway upright piano," a forklift that can lift up to 5,000 pounds, a full-length couch for Dylan's room and a "professional 'T-shirt' security" team.
— Among security's duties: ensuring that no part of the performance is recorded by concert-goers. "It is our policy to restrict cellphone and camera usage of the performance strenuously," management notes. "This will include escorting patrons out of the venue if they will not comply."