Inside Kiss' rider: Face paint on fans OK but no sales of large pieces of fruit that can be hurled on-stage, no security searches of the band/crew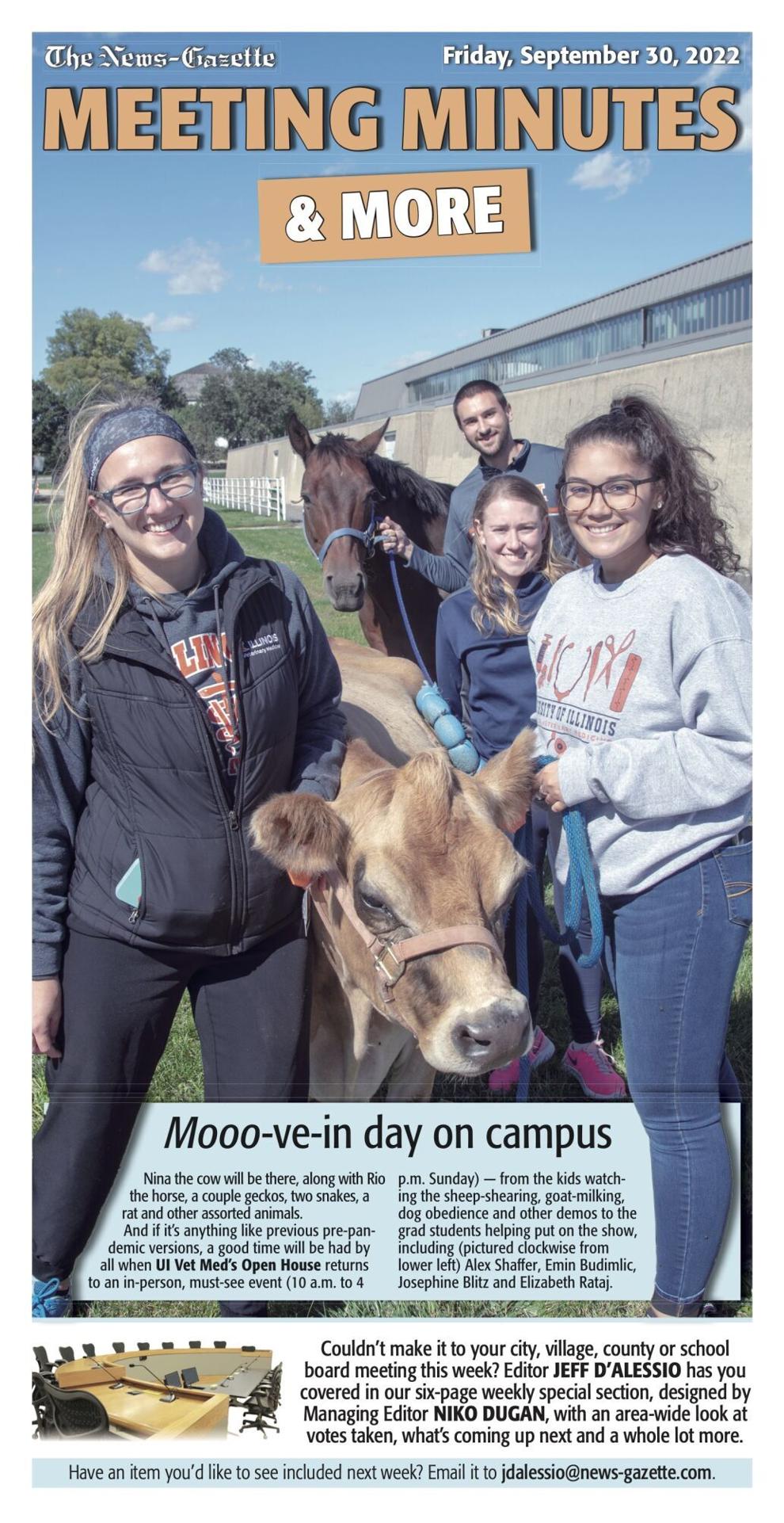 Twenty-two years ago this weekend, the tongue-wagging, fire-breathing, costume-wearing, pyrotechnic-shooting foursome that is KISS closed their 23-song Assembly Hall set with a rousing version of "Rock and Roll All Nite."
It was to be one of the last times they'd play, this being the band's "Farewell Tour" and all. But you know how that goes.
Now on its "One Last Kiss: End Of The Road World Tour," the band — whose two best-known active members, Gene Simmons and Paul Stanley, have both celebrated their 70th birthdays — is still caking on the face paint and performing for big crowds from Prague to the Pacific (where the L.A.-to-Cabo Kiss Kruise XI departs from).
The Rock and Roll Hall of Famers are the focus of Part 12 of our ongoing series digging into the details of entertainers' tour riders. Having made our way through the big acts to play local venues in 2021-22, we've expanded the series beyond C-U, obtaining Kiss' rider under Louisiana Public Records Act following a concert at the Cajundome in Lafayette.
— No need for host venues to worry about meal prep or tracking down that limited-edition bottle of booze bands often demand. Everywhere Kiss goes, so goes a team from Latitude 45 Catering, which runs point on all things food and drink. But the catering crew has some musts of its own.
— Here's the biggie: At least five days before the band's arrival, to be followed up with a reminder the night before, the venue must contact the manager of a supermarket within a 10-minute drive of the arena and make him or her aware that Kiss is coming to town ... and Kiss is going to need the VIP treatment. That includes "a designated cashier and packer for one hour" and 20 empty banana boxes with lids for loading groceries into.
— Going on the day-of-show shopping trip together are Latitude 45's crew chief and one of the two "experienced runners" — glorified gofers — hired by the venue. The runner responsible for playing chauffeur "must also know where to find a fluff-'n'-fold laundry, a specialty whole food market (organic foods, etc.), a high-end liquor store, a restaurant supply store and a Sam's Club, Costco or similar" membership-only big-box store.
— They'll travel by cargo van, which is to be rented by the venue, and pay for everything on the list with the $4,000 cash advance the runner must be given the day before the show and the $3,000 cash advance due to the catering crew chief the day of the show.
— The catering company also requires venues to provide four assistants ("please ensure they are aware there will be dish washing involved") and five meal servers, as well as 20 eight-foot banquet tables for the kitchen, 10 eight-foot banquet tables for the buffet, 64 chairs, 10 trash cans and 700 pounds of ice in 20-pound bags (if the preferred free ice machine isn't an option).
— The bulk of the rider involves issues related to security, which the band takes seriously, writes Ryan Atkinson, Kiss' director of security and ticketing: "Please take the time to consider recent mass-casualty events and the ever-growing threat against the general public. High-population-density areas have become soft targets for deranged individuals and radical groups to make a statement. We can all agree that these scenarios have played out too many times. It is now time to take appropriate measures within our scope of responsibility."
— Of course, this being a Kiss show, "the tour asks that venues allow face paint" on fans, adding that "costumes are OK unless there are dangerous elements such as weapons, metal spikes or jewelry."
— Which brings us to the strictly prohibited portion of the security rider, a lengthy list that includes "illegal drugs or substances, coolers/ice chests or outside food or any kind, cans or bottles, wallet chains, sharp spiked jewelry, video/audio recording equipment of any type (cellphones OK), professional cameras ... tripods or monopods, selfie sticks, fireworks, aerosol cans, silly string ... handcuffs, utility knives, mace and personal-security pepper spray, backpacks or bags exceeding 12x12 (inches), waist packs, blankets, signs, banners, flags, umbrellas, inflatable items/beach balls, laser pens, glow sticks, candles, pets (service dogs exempt), bicycles, scooters, Segways, noise-making devices, chairs, tents, seat cushions or canopies."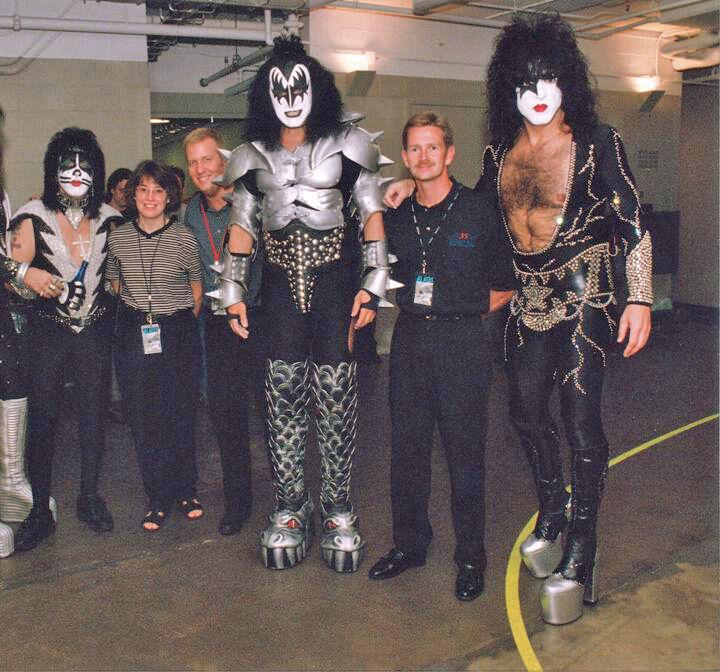 — Also off-limits: the sale of anything capable of "being thrown" from the crowd — namely, large pieces of fruit and pizza boxes. "Concessions will need to pour all beverages on the floor, including water, into plastic cups that are soft and easily crushed by hand."
— And no ifs, ands or buts about it: "The Kiss band, band management and crew must never be searched" by security, the rider emphasizes several times. All Kiss staff are screened with detailed criminal background checks before joining the tour, management notes. So no worries.
— The band does, however, require "a FULL PAT DOWN or METAL DETECTION search of all patrons entering the facility," with the rider adding: "Where local laws/ordinances require that only females search other females, (security) must provide an adequate number of qualified female security staff."
— Here's a new one in the dozen riders we've reviewed: "The tour recommends that the venue create a safety system/disclaimer for pregnant women that may be affected by the overall venue sound levels and epileptic patrons that may be affected by strobe lighting."
— Warning: A Kiss show involves "an elaborate, complex array of stage pyrotechnics and cryogenics," which can be tricky with another aspect of the band's security demands: having an explosives and accelerant-detection K9 do a full sweep of the stage and backstage before the first song.
— The band would like for all involved with putting on a show to know that Kiss "is law enforcement-friendly" and officers are "welcome in our production/dressing room/stage areas." Four pages later, the rider goes on to note: "From the time the tour arrives with equipment, security will take instruction and direction from the Kiss staff."