Inside Robert Plant/Alison Krauss' tour rider: Porridge and baked beans for breakfast, K9 bomb dogs at every entrance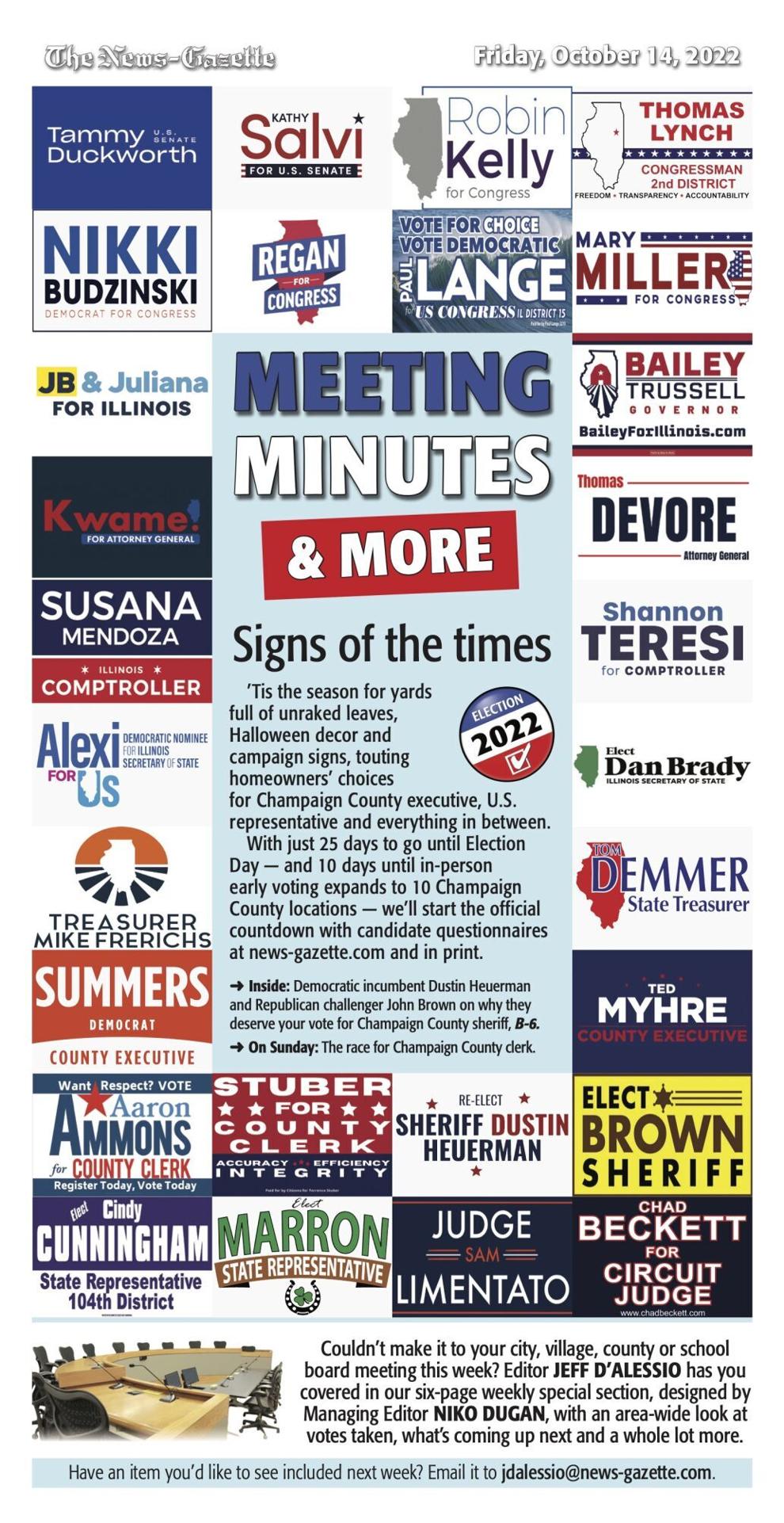 She's the violin-playing, bluegrass-singing former Champaign Central Maroon who's second to just one (Beyoncé) on the list of most Grammy wins by a woman.
He's the Led Zeppelin-fronting, 'Stairway to Heaven'-voicing Rock and Roll Hall of Famer who's at least on the short list of the top lead singers of any band, in any genre, at any time.
A traditional pairing, ALISON KRAUSS, 51, and ROBERT PLANT, 74, are not. Yet here they are, 15 years removed from their first album, still bringing crowds to their feet at shows across the globe, from L.A. to London.
The dynamic duo co-headlines Part 14 of our ongoing series digging into the details of entertainers' tour riders.
Having made our way through the big acts to play local venues in 2021-22, we've expanded the series beyond C-U, obtaining the Plant/Krauss rider under Washington state's Public Records Act following an August show at Marymoore Park in suburban Seattle.
— This probably goes without saying, but there shall be no beaters taking the talent to and from the airport. Plant and Krauss are to be transported in luxury SUVs — Range Rovers are mentioned specifically — during the duration of their stay by English-speaking drivers who "MUST be aware of the best route to/from hotel/backstage entrance to venue/airport, etc.".
— The security plan calls for a "venue and stage K-9 bomb dog sweep" mid-afternoon, just prior to soundcheck, and specially trained dogs and their handlers to be stationed 50 feet from every entry point, so that "everyone has to pass" a dog. "The sign of K9 Bomb Dogs is a huge deterrent to a potential suicide bomber but if they chose to still detonate, the numbers of possible casualties will be minimized due to the distance away from the venue," management notes.
— Manpower musts: 12 stagehands, a minimum of 10 "unarmed, non-uniformed" security guards, four truck loaders, two runners, one forklift driver and contact info for one "sports injury physiotherapist" — aka masseuse — just in case.
— As we've discovered in sifting through the riders for all the other acts in this series, towels are essential. The Plant/Krauss traveling production crew requires 36 full-sized bath towels ("plus soaps") at load-in, as well as a dozen bath towels and 24 small black towels for the show itself.
— Each of the four required dressing rooms (Plant, Krauss, band, crew) must have "ample space" and the following: a large sofa with end tables, armchairs, floor lamps ("please avoid using overhead UV lights"), a large coffee table, another 6-foot table with black tablecloths, large and clean rugs, an iron and full-sized ironing board, a full-length mirror, a "3-foot electric glass-fronted fridge in working order with five flat shelves, plugged in and cold," an extension cord and power strip for each accessible outlet, a toilet and a shower, which "must have a continuous supply of hot and cold running water."
— When planning who gets what room, an important dining demand to keep in mind: "ALL COOKING MUST TAKE PLACE AT A REASONABLE DISTANCE FROM DRESSING ROOMS SO THE SMELL OF COOKING DOES NOT REACH THE ARTISTS' DRESSING ROOMS."
— Whoever's charged with shopping for Krauss' dressing room can use the express lane at checkout. All she requires: three 1-liter bottles of Fiji water, eight small bottles of Fiji water, one tea kettle with assorted teas, four mugs and six cans of La Croix (orange or pamplemousse).
— Having seen "Almost Famous," we imagine the dressing-room section of Plant's rider these days reads quite a bit different than it did during his Zeppelin days. The 2022 list includes one "squirty bottle of good-quality organic honey," one tea kettle/device to boil water ("with switch capable of boiling water to 100 degrees centigrade"), four bottles of the Japanese beer Asahi, one bottle of quality Chablis, a small bunch of bananas, eight fresh lemons, two fresh ginger stems and one container of salt-and-vinegar-flavored Blue Diamond Almonds ("no other brand or flavor will do," management notes).
— Attention, chef: In addition to two vegetarians, one celiac and someone whose body does not respond well to garlic or chilis, the 32-member dinner party also includes one practicing pescetarian (those who incorporate seafood into an otherwise-vegetarian diet).
— This being a tour co-starring the pride of West Bromwich, England, the breakfast menu has a distinctly British flavor to it, complete with "porridge oats," mushrooms and baked beans among the required items.
— For lunch, "sandwiches or cold cuts only are unacceptable." The offerings must instead include two to three hot dishes, a fresh salad bar, cheese, cakes, biscuits, cookies and "a good selection of uncut loaves of bread to include seeded brown, whole meal, baguettes, rolls, etc.
— For the feast that is dinner: a white-meat option, a red-meat option, a fish dish, a pasta bar, a make-your-own salad bar, rice, noodles, potatoes, at least three fresh veggies and a dessert selection that includes fruit salad — all to be consumed using "real knives, plates, spoons, forks and napkins. No disposable plastic or paper products whatsoever."
— We can safely assume that the riders for Krauss, Plant and their traveling band were penned by different authors. From the "SNACKS!" section of the J.D. McPherson Band's rider: "The discovery of quality CHOCOLATE backstage will make us your Best Friends Forever!!! Please, nothing north of 70 percent cocoa, for that is the threshold where the fun ends!"
— And under "Dressing Room Accommodations," the band requests a "secure, lockable door OR a nearby physically intimidating person (muscles, grizzled face, mad staring eyes) to keep out the riff raff."
This story contains original reporting by News-Gazette staff. If you are not a subscriber, please consider becoming one, because local journalism is only possible with your support. A subscription to The News-Gazette plays a vital role in making this reporting possible. Thank you for your support and helping us continue to connect our community.