Frank's Weekend Faves, Oct. 19, 2019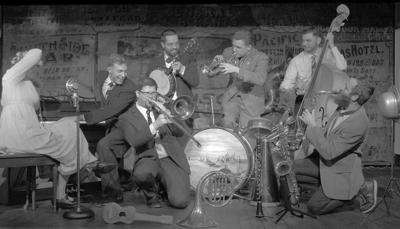 Better rosin up your bow and play your fiddle hard. Or your banjo or jug or what have you. The CU Folk & Roots Festival is back this week for the 11th year with more than 75 events scheduled, including storytelling, dances, dance lessons, hands-on workshops, children's programs and, of course, foot-stompin' good jams that just seem to get better every year.
The festival runs Thursday through Saturday at multiple venues almost entirely in downtown Urbana, including the Rose Bowl, Community Center for the Arts, Iron Post, Urbana Free Library and Independent Media Center, among others.
The festival's biggest appeal, as always, is its lineup of performers, which this year includes headliners Dom Flemons, Veretski Pass, The Gaslight Squares, Lilli Lewis and Whiskey Bent Valley Boys, as well as local faves Candy Foster, Hot Club of Urbana, Emily Anne Band, The Young and the Fretless, Hobnob String Band and Knights of Cabiria, among others.
For the full schedule of performances and events, visit the festival's website at www.folkandroots.org.
The CU Folk & Roots Festival was started 11 years ago by a group of local musicians, most notably Brenda Koenig, as a showcase for the local Americana music scene.
This year's festival opens Thursday with a kick-off event featuring music from Hot Club of Urbana and The Gaslight Squares from 5 to 7 p.m. in the lobby at Krannert Center for the Performing Arts, 500 S. Goodwin Ave., U.
Other events scheduled Thursday are dinner with the Hobnob String Band, swing lessons with Sarah Scott and a swing dance with the Gaslight Squares, all taking place from 7:30 to 10 p.m. at the Channing-Murray Foundation. The opening night finishes with music from Carolyn Sills Combo and Bashful Youngens from 9 to 11:30 p.m. at Blackbird.
All of the programs during the day Saturday are free. Evening events require admission. An all-access festival wristband will cost you $40 in advance and $50 at the festival.
Check it out: The Dark History and Horror Convention at The City Center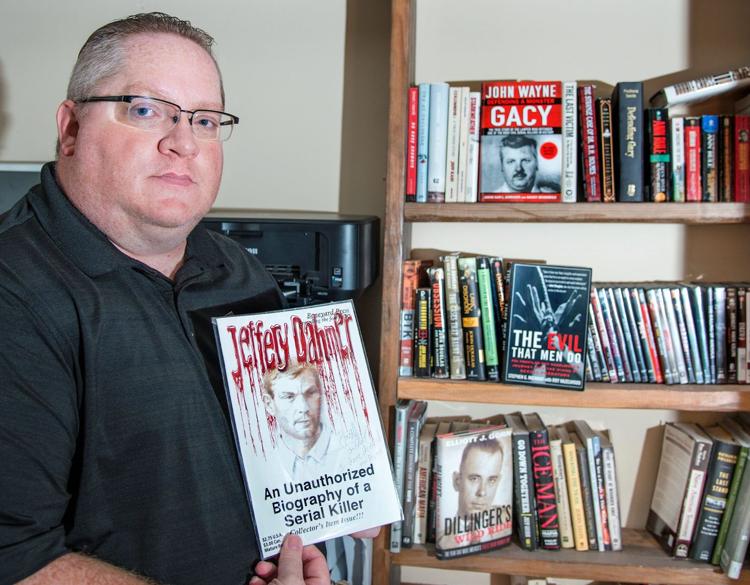 The annual event is the brainchild of Brian Ward of Rantoul (left), who founded it in 2014. This year's version, featuring guest speakers, vendors, artists, authors, podcasts and memorabilia, runs Saturday and Oct. 27 and is open to anyone interested in criminal justice, abnormal psychology and the history of crime, punishment and criminal behavior.
Without condoning it, the convention showcases the darker side of history while incorporating favorite horror characters, the paranormal, artwork, comics and all things dark and creepy.
Ticket options include single day and multi-day tickets, and are available at CityCenterChampaign.com. Prices range from $5 to $25. The City Center is at 505 S. Chestnut St., C.
Among those scheduled to be on hand:
— Waco siege survivor and author David Thibodeau, whose book was adapted into last year's Paramount Network series "Waco," starring Rory Culkin.
— Writer-director Wyatt Weed, an Urbana High School and University of Illinois alum, whose credits include "Shadowland" (2008) and "The Dark Knight Returns: An Epic Fan Film" (2016).
— Scott L. Schwartz, an actor, stuntman and director known for his work in "Ocean's Eleven" (2001), "Ocean's Twelve" (2004), "Ocean's Thirteen" (2007), "Starsky and Hutch" (2004) and more.
— Bob Elmore, a stuntman who played Leatherface in "Texas Chainsaw Massacre 2" (1986).
Also on tap is the "Screaming Mad Film Festival," featuring writer-director Rob Sepulveda's "The Devil Frame" (2019), starring Ron Fitzgerald, and a post-show party after 9:30 p.m. Saturday. For more info, visit DHHcon.com.
That's the ticket: Young the Giant, MercyMe and Gordon Lightfoot
George Thorogood & The Destroyers rocked Champaign's Virginia Theatre on Wednesday. Two days later, so did Kansas. As bad to the bone as those shows were, they're nowhere near the end of the hot concerts coming to Champiagn-Urbana's major music venues this fall. Still on tap:
— California-based Young the Giant is up next at State Farm Center, 1800 S. First St., C, at 7:30 p.m. Thursday. Tickets range from $29.50 to $59.50. This indie/pop/alt-rock band played The Canopy Club earlier this year and is clearly still moving onward and upward.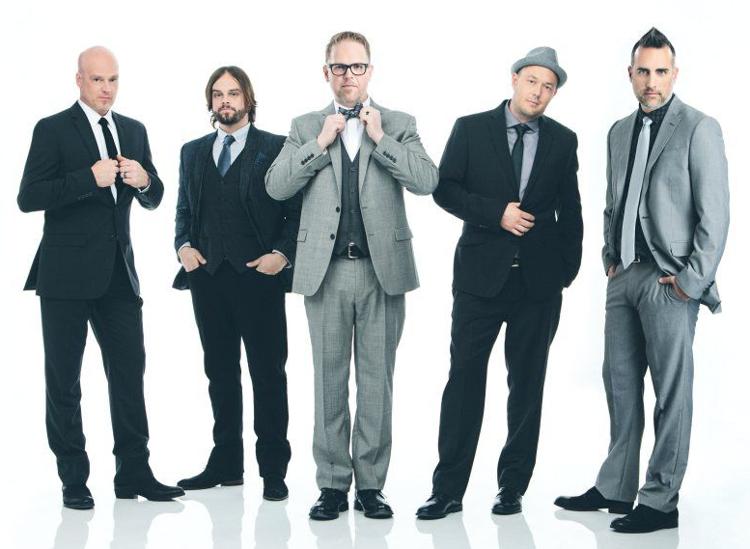 — Multi-platinum selling MercyMe (right) brings its "Imagine Nation Tour" to State Farm Center at 7 p.m. Nov. 10, alongside fellow Grammy nominee Crowder and GMA Dove nominee Micah Tyler. Tickets range from $23.75 to $150.
— And in case you haven't heard, singer-songwriter Gordon Lightfoot's postponed concert at the Virginia Theatre in Champaign has been rescheduled for 8 p.m. March 30, 2020. Those with tickets from the originally scheduled Sept. 24 concert should hold on to them, as they'll be honored at the March 30 show. Additional tickets ranging from $39 to $99 are still available at the Virginia box office, online at thevirginia.org or by phone at 217-356-9063.
Have a question, suggestion or fave nomination for Frank? We'd love to hear from you. Please email it to fpieper@news-gazette.com.