Frank's Weekend Faves, Oct. 27, 2019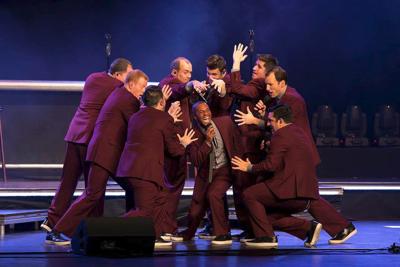 Straight No Chaser's website says it best: "If the phrase 'male a cappella group' conjures up an image of students in blue blazers, ties and khakis singing traditional college songs on ivied campuses ... think again!"
No doubt about it, these nine guys will surprise you. Straight No Chaser has come a long way in the past decade, from an undergraduate singing group at Indiana University to a world-touring Atlantic Records recording act with more than 1.6 million album sales in the United States, more than 100 million YouTube views and a devoted international fanbase.
This hard-working group's live act has a reputation for tightly arranged, genre-spanning songs, impeccable vocal harmonies and a healthy sense of humor. And they'll be bringing their Open Bar Tour to the historic Virginia Theatre in downtown Champaign at 7:30 p.m. Monday. Doors open at 6:30 p.m. Reserved-seating tickets range from $39.50 to $59.50, plus fees.
It has been a long road for the guys. After the group's founding members graduated in 1999, they found jobs and moved on as new undergrads replaced them in the campus ensemble. Then, in 2006, original member Randy Stine posted a clip on YouTube of Straight No Chaser singing "The 12 Days of Christmas" at a 1998 performance, and it went viral. Atlantic Records Chairman & CEO Craig Kallman saw it and signed the guys to make a reunion album. A multi-album record deal followed, and the rest, as they say, is history.
The current lineup, featuring Stine, Tyler Trepp, Walter Chase, Jerome Collins, Seggie Isho, Michael Luginbill, Charlie Mechling, Steve Morgan and David Roberts, is presently touring in support of their seventh LP, the autobiographical retrospective "One Shot," released last November.
Just to give you a sampling of what you can expect to hear Monday night, that album showcases the guys' widespread musical tastes — from Ricky Martin's "Livin La Vida Loca," Fleetwood Mac's "Go Your Own Way" and James Brown's "Papa's Got a Brand New Bag," to Simon and Garfunkel's "Homeward Bound" and a high-energy mash-up of Boyz II Men and Montell Jordan entitled "Motownphilly/This Is How We Do It."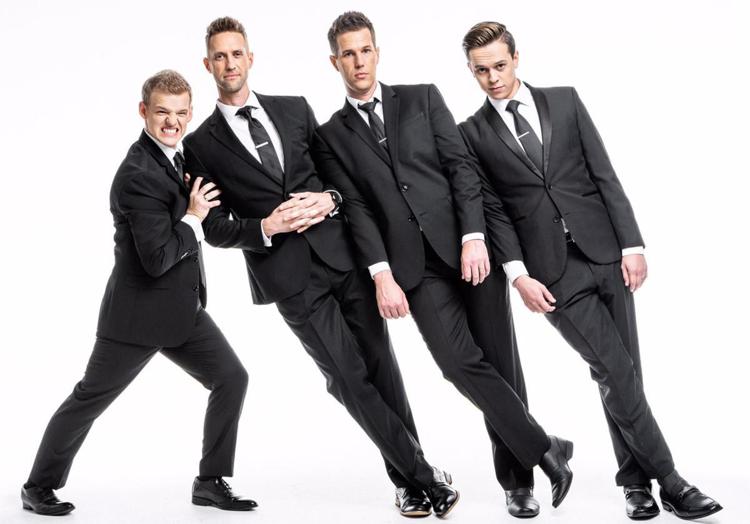 Following up that show Friday at the Virginia is Christian contemporary music foursome and viral sensation The Ball Brothers (left).
The Chickamauga, Ga.-based group is made up of brothers Andrew and Daniel Ball, their brother-in-law Chad McCloskey and newcomer Rhett Roberts. Since their formation in 2006, The Ball Brothers have already made their mark in the Christian music industry with more than 100 million online video views and their viral hit "It's About The Cross," which reached No. 1 on the iTunes Christian Chart.
Proceeds from their 7 p.m. show will benefit the Champaign Pregnancy Resource Center and Merci's Refuge. Doors open at 6 p.m. Reserved seating tickets range from $19 to $25, plus fees.
And finally, making a return to Krannert Center next week is the all-male British a cappella group The King's Singers (right).
This group takes the crown for longevity, having got its start in England in 1968, as six recently graduated choral scholars from King's College, Cambridge. Of course, the lineup has changed over the last half-century, but the configuration of voices (two countertenors, one tenor, two baritones and one bass) remains the same, for a remarkably consistent sound over the years. The group celebrated its 50th anniversary last year with a Grammy nomination for its triple-disc album "Gold" and welcomed two new members this year. Oh, yeah, and they already had two Grammy Awards, an Emmy Award and a place in Gramophone's Hall of Fame to their credit.
They'll be performing their "Finding Harmony" program in Urbana. Ticket prices range from $10 to $38.
Check it out: The 'Haunted' art exhibition in Champaign's Lincoln Building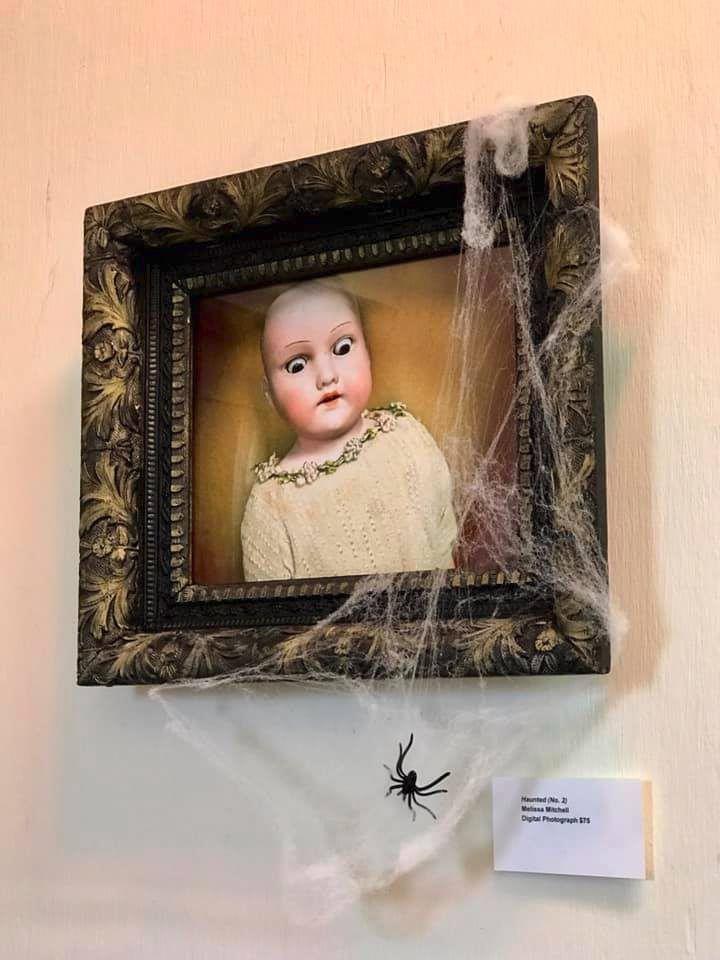 If you like art that sends a shiver up your spine, I recommend you creep over to the ACME Elfworks ArtSpace, 518 Lincoln Building, 44 E. Main St., C. Art including paintings, sculpture, photography, batik and mixed media by 13 area artists is on display.
Featured artists include Patience Anders, Madeline Behrens-Brigham, Eli Brown, Kim Caisse, Deybra Fair, Jill Miller, Melissa Mitchell, Felicia Olin, Lydia Puddicombe, Fraya Replinger, Cindy Sampson, James Taylor and Rebecca Tutwiler-Halley.
Remaining exhibit hours are noon to 6 p.m. Friday and 11 a.m. to 5 p.m. Saturday, followed by a Day of the Dead-themed closing party from 5 to 8 p.m. Saturday.
Get a load of this: Jake & Jackson and Galt & Kerr at Huber's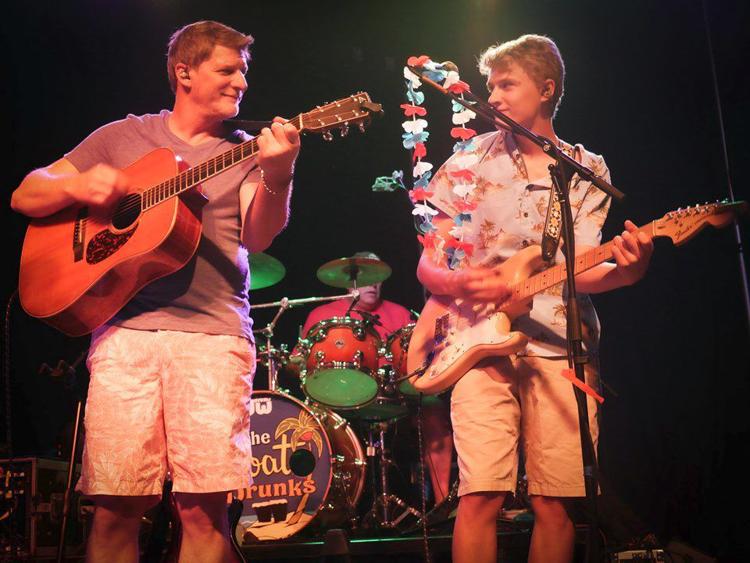 The neighborhood bar at 1312 W. Church St., C, features live music each Friday and Saturday from 8 to 11 p.m. This weekend, it welcomes the return of  father-son duo Jake & Jackson.
Jake Tatar, formerly of Champaign's tropical-rock band The Boat Drunks, plays hits from the '70s to current pop and country accompanied by his multi-instrumental son, Jackson.
They'll be followed on Saturday night by another local duo — acoustic twosome Galt & Kerr.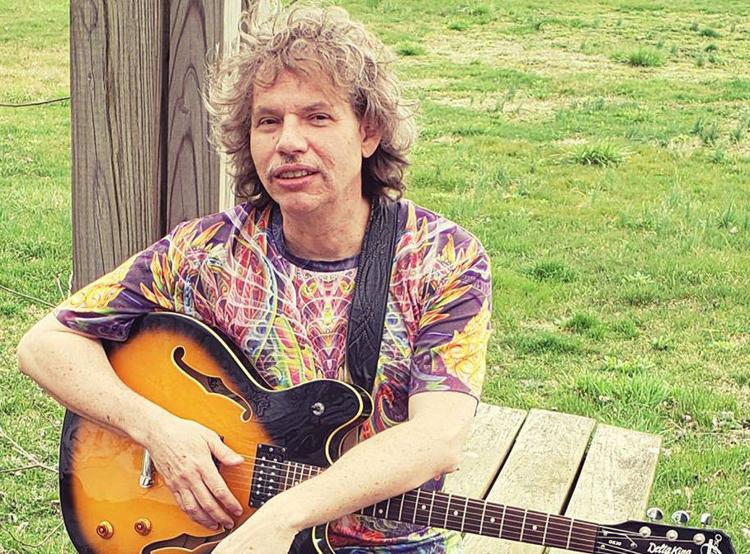 Billy Galt (right) is well-known in the area for his guitar prowess with the Blues Deacons. Teaming up with frequent collaborator Jeff Kerr, the duo features a mix of blues and rock songs from the 1960s and '70s.
But you don't have to wait that long to see them. They'll also be at The Iron Post this Friday from 6:45 to 7:30 p.m.
Have a question, suggestion or fave nomination for Frank? We'd love to hear from you. Please email it to fpieper@news-gazette.com.