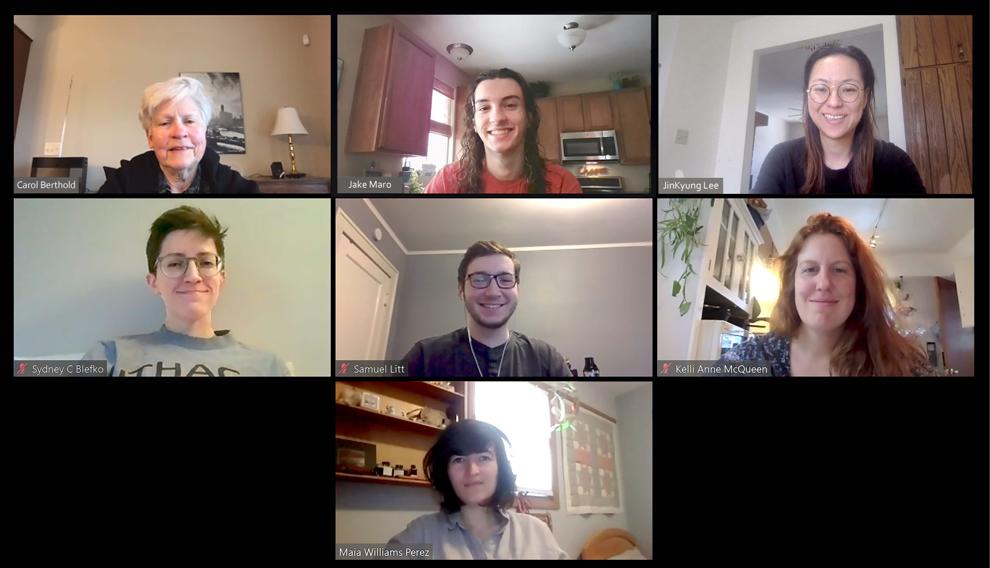 Over the last two months, the country has recognized the exceptional work and sacrifices of doctors, nurses, police officers, ambulance crews, cafeteria workers and other front-line workers for their selfless service to our nation. They are today's heroes.
We also need to recognize the individuals who are working quietly from their cramped dining rooms, kitchens and basements to provide remote counseling services, information resources and educational instruction to our county's children and families. Such recognition is not intended to devalue the selfless work done by those on the front lines of this health emergency, but rather to highlight the creativity and resourcefulness of parents suddenly turned into teachers, restaurants transformed into soup kitchens and our libraries, archives and museums' collections transitioned into remote educational resources.
In Neel Raman's article, "What does it Mean To Be a Hero?" he explains that "being a hero is not necessarily about achievement ... [but rather] the effect that the achievement has on the rest of us." The unheralded work of parents, teachers and people in countless other jobs is never going to make front-page news. Nevertheless, their work makes important differences in peoples' lives in untold ways.
Willie T. Summerville (1944-2017) spent over 30 years working as a music educator, gospel musician and choir director for Urbana's and Champaign's public schools and churches. His service and work with students, fellow instructors, musicians and church congregations often were recognized for their effect on our community.
In early January, the Sousa Archives took responsibility for the long-term preservation of the Willie T. Summerville and Summerville family papers. It includes over 50 cubic feet of music and personal papers documenting Summerville's career. As the deadly coronavirus began to shut down the country, the center's students and volunteers began arranging and describing Willie's papers, but this work was abruptly stopped when shelter-at-home orders were issued by the governor.
The week after spring break, the center's staff set up a virtual meeting to discuss how they could continue their work on the Summerville and Frank Skinner movie score collections. The five staff members still sheltering in town agreed to continue their archival work in their homes in keeping with CDC guidelines for social distancing. The two students still residing in Madison and Chicago took responsibility for the center's social-media and programming efforts, which would enable our public-school students and researchers to stay virtually engaged with our collections and information resources.
The following week, the staff began remote archival processing on our two collections. The students and volunteers have made extensive use of email and videoconferencing to coordinate everyone's work. The first three portions of the Summerville collection are finished, and the large music portion of the collection should be completed by the end of May. The Summerville collection finding aid can be accessed through sousaarchives.org. A series of new video demonstrations of the center's historic sound recording devices and video interviews with the students and volunteers discussing their remote archival work will be broadcast throughout May on the center's Facebook and Twitter accounts. These short behind-the-scenes presentations will enable viewers to ask questions of the staff about their work.
The staff's behind-the-scenes work over the past two months has been exceptional. However, it may not be considered heroic to anyone other than the center's director. However, their achievements, like those of my colleagues from our community's other cultural organizations, is truly noteworthy.
I hope today's readers will take the time to thank and support the vital work of our communities' many libraries, archives, museums and cultural organizations. When on-site visitors are permitted again, I hope you will take the time to visit and support their vital work. Our organizations are central Illinois' greatest cultural assets, and we are here to serve you.