Top of the Morning, Feb. 13, 2020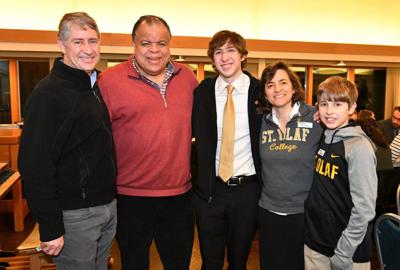 Jonah Herzog enjoyed a happy homecoming Tuesday at Krannert Center for the Performing Arts.
A second-year member of the acclaimed St. Olaf Choir, the product of Dr. Howard, Franklin and Uni High performed in front of family, friends and those who showed him the musical ropes while growing up in C-U. It was "an incredible amount of fun — though when I think of it, it was really more than that," the junior said. "It was unforgettably meaningful to be able to give back to so many in the audience who had given me so much over the years."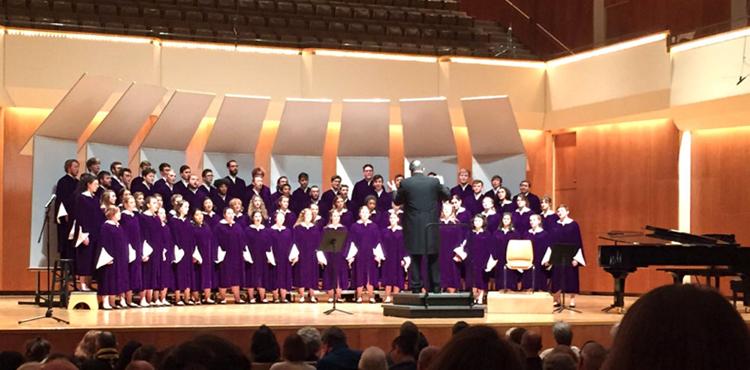 C-U was the last — and, given conductor Anton Armstrong's UI connections — obvious stop on St. Olaf's two-week winter tour. That worked out well for Jonah, who was introduced by the conductor "as the hometown kid" after the impressive show (coming soon in these pages: John Frayne's review).
Jonah's parents (Andrea and Steve) and siblings (Emma and Daniel) were in the crowd, as were many of his classmates and instructors who played a heavy role in him earning a spot with the 108-year-old choir.
"This may not be Chicago," Mom said, "but C-U is very lucky to have countless talented teachers, an abundance of opportunities in music and a community commitment to the arts that has given people like Jonah priceless experiences that has shaped his life."
It wasn't Jonah's first time in Krannert's spotlight, but likely his most enjoyable.
"I was definitely a bit nervous before and during the concert," the tenor said. "I think a lot of it just has to do with how many people l knew in the audience, and that I wanted to impress."
Before Tuesday's concert, the Minnesota-based choir was treated to dinner hosted by St. Andrew's Lutheran Campus Center.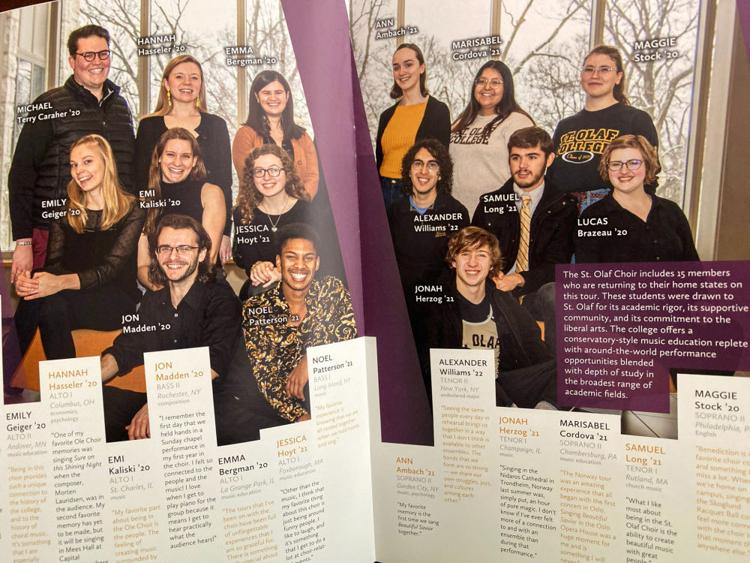 During the winter tour, several students in the choir and accompanying orchestra had the opportunity to perform for hometown crowds.
"Jonah and the other Illinoisans received loud cheers and boisterous applause," Andrea said. "It was such a treat for our friends and family to have Jonah and this amazing choir perform at Krannert.
"Many of his amazing music teachers were in the audience last night and I imagine that it was a gift to them to see how their efforts have made an impact on former student. Isn't that what we all want — to know we make a difference in other's lives and help make this world a better place?"