Top of the Morning, Nov. 10, 2021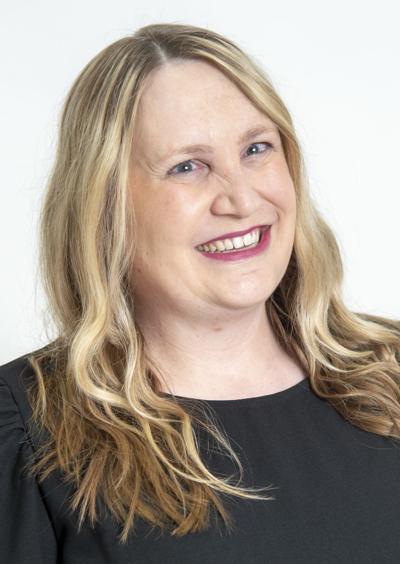 Alli Adams has the perfect job.
"It's one that I can't get in trouble for talking all the time," our radio operation's affable on-air talent and programmer extraordinaire said. "I love music and being able to be creative and do projects like this."
At 8:15 a.m. today, Adams will join "Mike In the Morning" host Mike Haile to unveil "this" — a new set of jingles on WHMS 97.5-FM that have been in the works for two months.
The upgrade is part of the station's branding and imaging initiative. The new jingles — 20 in all — offer a "brighter, fresh, high energy feel," Adams said, "something that matches where we are in 2021."
It's been nine years since the familiar jingles have been changed. You'll hear them several times every hour beginning today.
Adams, 42, was "a natural" to coordinate the project, Haile said. Radio programming, he said, "is a combination of emotion, guts and science — and she's got all three. Her passion for doing this is quite evident."
Adams was careful to mix old and new in deciding on the fresh sound, wanting to avoid "a jingle out of the box. They're customized for us. We wanted to give them a little extra something-something that takes us to the next level."
Take a listen and let her know what you think by emailing aadams@whms.com.
Programming note: Our popular Monday night radio show at the Esquire in downtown Champaign — "SportsTalk" — will shift to 5 to 6 p.m. Wednesdays on Nov. 17, Dec. 1 and Dec. 8 due to conflicts with Illinois men's basketball games on WDWS 1400-AM. There will not be a show the week of Thanksgiving.