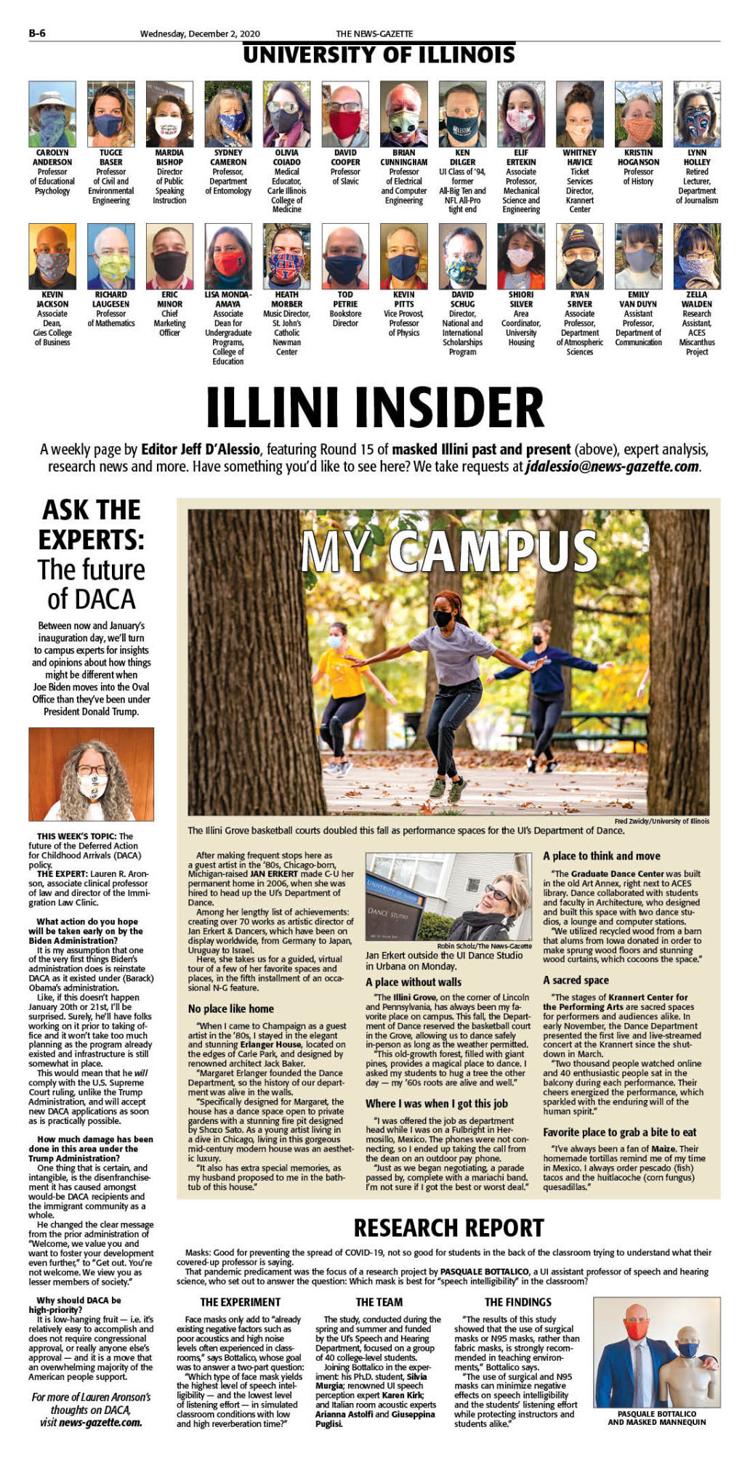 After making frequent stops here as a guest artist in the '80s, Chicago-born, Michigan-raised JAN ERKERT made C-U her permanent home in 2006, when she was hired to head up the UI's Department of Dance.
Among her lengthy list of achievements: creating over 70 works as artistic director of Jan Erkert & Dancers, which have been on display worldwide, from Germany to Japan, Uruguay to Israel.
Here, she takes us for a guided, virtual tour of a few of her favorite spaces and places, in the fifth installment of an occasional N-G feature.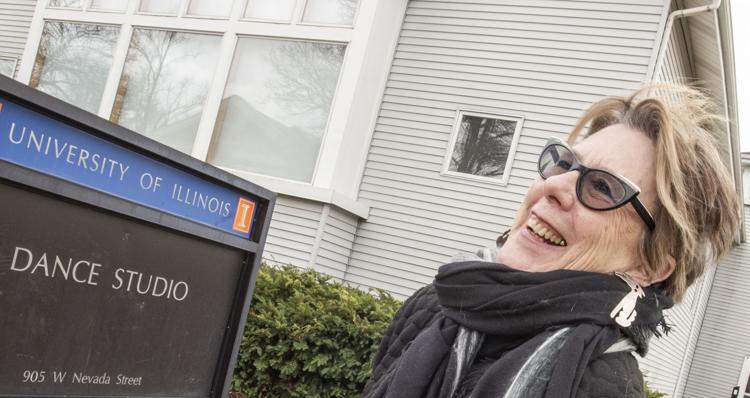 No place like home
"When I came to Champaign as a guest artist in the '80s, I stayed in the elegant and stunning Erlanger House, located on the edges of Carle Park, and designed by renowned architect Jack Baker.
"Margaret Erlanger founded the Dance Department, so the history of our department was alive in the walls.
"Specifically designed for Margaret, the house has a dance space open to private gardens with a stunning fire pit designed by Shozo Sato. As a young artist living in a dive in Chicago, living in this gorgeous mid-century modern house was an aesthetic luxury.
"It also has extra special memories, as my husband proposed to me in the bathtub of this house."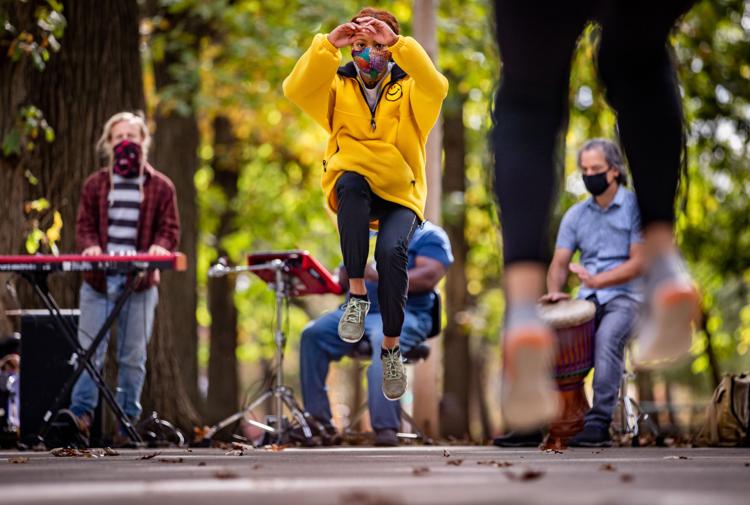 A place without walls
"The Illini Grove, located on the corner of Lincoln and Pennsylvania, has always been my favorite place on campus. This fall, the Department of Dance reserved the basketball court in the Grove, allowing us to dance safely in-person as long as the weather permitted.
"This old-growth forest, filled with giant pines, provides a magical place to dance. I asked my students to hug a tree the other day — my '60s roots are alive and well."
Where I was when I got this job
"I was offered the job as department head while I was on a Fulbright in Hermosillo, Mexico. The phones were not connecting, so I ended up taking the call from the dean on an outdoor pay phone.
"Just as we began negotiating, a parade passed by, complete with a mariachi band. I'm not sure if I got the best or worst deal."
A place to think and move
"The Graduate Dance Center was built in the old Art Annex, right next to ACES library. Dance collaborated with students and faculty in Architecture, who designed and built this space with two dance studios, a lounge and computer stations.
"We utilized recycled wood from a barn that alums from Iowa donated in order to make sprung wood floors and stunning wood curtains, which cocoons the space."
A sacred space
"The stages of Krannert Center for the Performing Arts are sacred spaces for performers and audiences alike. In early November, the Dance Department presented the first live and live-streamed concert at the Krannert since the shutdown in March.
"Two thousand people watched online and 40 enthusiastic people sat in the balcony during each performance. Their cheers energized the performance, which sparkled with the enduring will of the human spirit."
Favorite place to grab a bite to eat
"I've always been a fan of Maize. Their homemade tortillas remind me of my time in Mexico. I always order pescado (fish) tacos and the huitlacoche (corn fungus) quesadillas."
The place that feels most like where I grew up
"I grew up outside of Detroit, and my Dad was a design engineer for Ford. Jarling's reminds me of our forays to the drive-in ice cream shops, not so much to have ice cream, but to study the cars."
The office wall hanging that visitors ask about most
"When I started the job, I was given a cork board chock-full of weathered photos of dance luminaries who have been guests in our department over the last 50 years — Donald McKayle, Alwin Nikolais, Katherine Dunham Bill T. Jones, Trisha Brown, Pina Bausch, and more.
"Dance folks are always in awe and I convince non-dance folks they should be."