Roger & Me: An all-star salute to Roger Ebert, Part 3
Local film fans will have to wait until April 2022 to catch the now thrice-pandemic-delayed 22nd edition of Ebertfest.
But to help tide you over between now and then, we reached out to A-list Hollywood directors, actors and screenwriters in search of memories of Urbana's favorite son — late Pulitzer Prize-winning critic Roger Ebert.
Here's Warrior Films founder and Uni High/UI grad FREDERICK MARX, who co-made the Chicago-to-Champaign basketball classic 'Hoop Dreams,' which Ebert called 'the great American documentary,' adding: 'No other documentary has ever touched me more deeply.'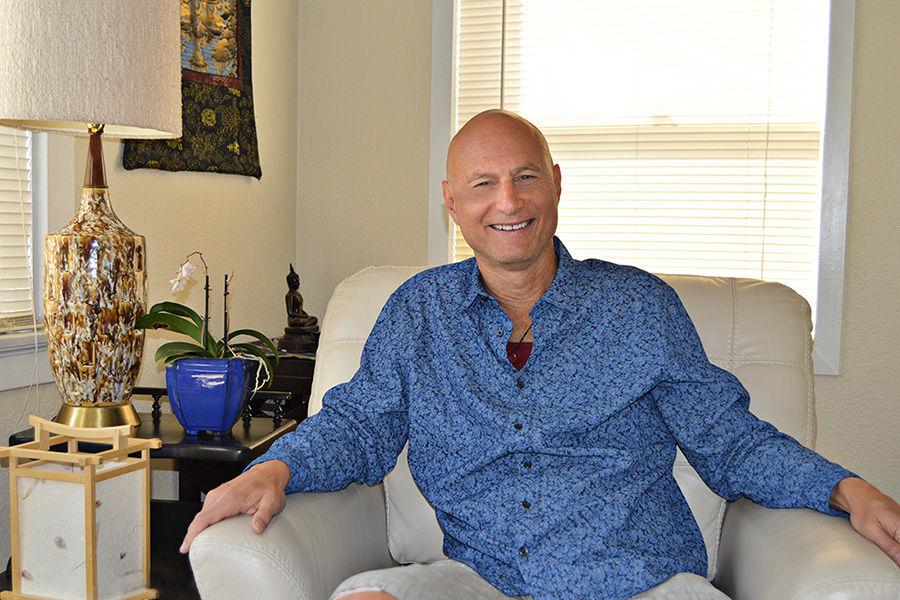 "The first time I met Roger Ebert was at a dinner arranged for us 'Hoop Dreams' makers by Fine Line Features at the Toronto Film Festival in September 1994.
"Is what my mother always said about you true?"
"Who's your mother?"
"Miriam Marx."
"You're Werner Marx's son?"
"Yes."
"Sit down. I want to tell you a story."
"And so it began. Roger sat me down and proceeded to tell me how my father influenced him to want to become a film critic. It's a story he partly recounts on page 252 in his book, 'The Great Movies.'
"Circa 1962, my father co-founded the Foreign Cinema Club at the University of Illinois. Many years later, my mom told me how Roger was this nerdy student who, following screenings, used to tag along with faculty to drink coffee at the Illini Union, where they went to discuss the movies.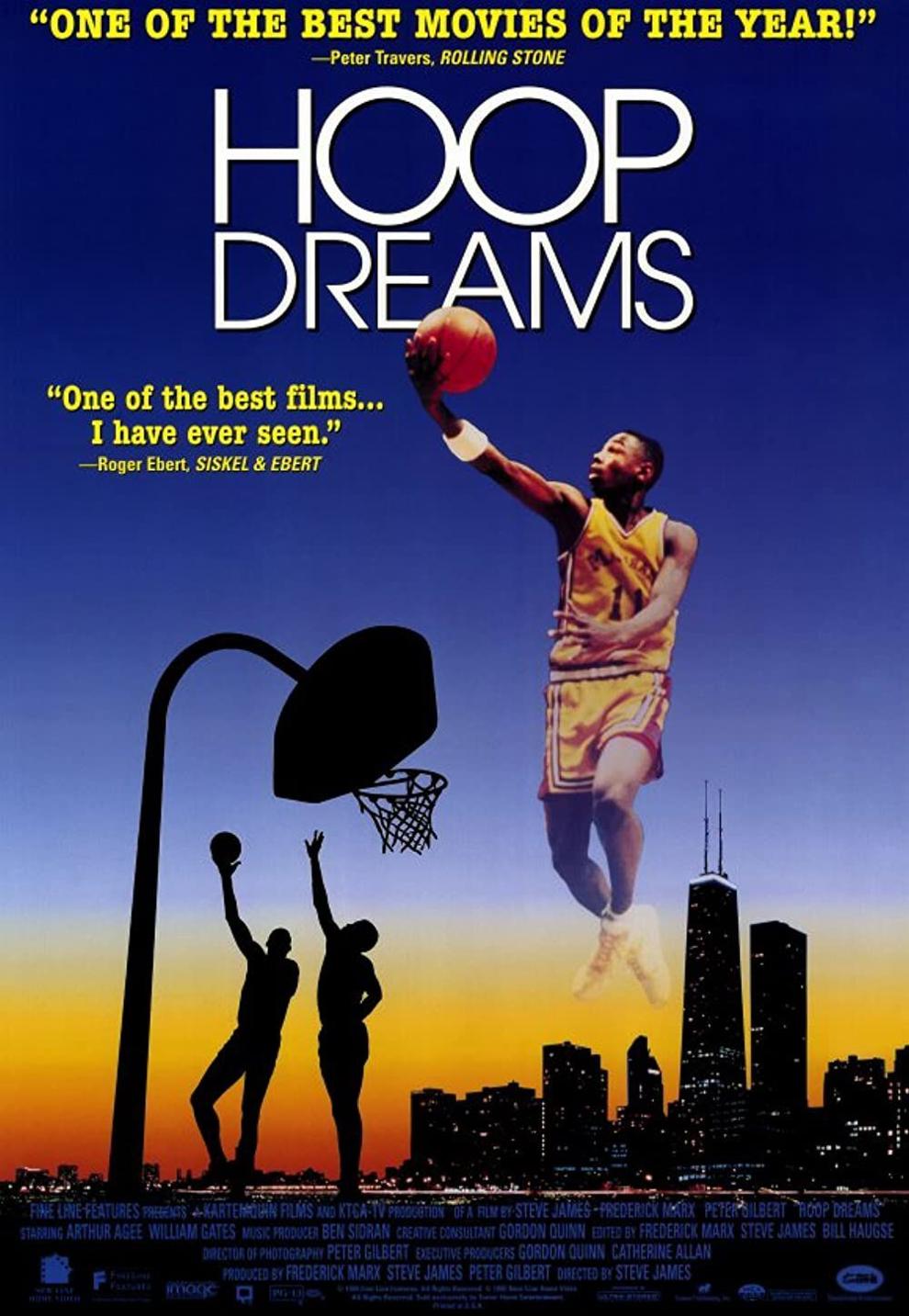 "In his book, Roger recounts a conversation they had there about 'Last Year at Marienbad,' the Alain Resnais film released in 1961. It's one of the most inscrutable films ever made. Completely indecipherable. My father confidently told everyone it was an illustration of Claude Levi-Strauss' anthropological archetypes.
"Roger had no idea whether my dad was spouting brilliance or nonsense. But he told me in Toronto it profoundly impacted him that films could mean so much. It contributed to setting him on the road to becoming a critic.
"When my dad died suddenly in February 1965, Roger's was one of the many heartfelt letters of condolence my mother received and kept over the years. My siblings and I only discovered it when she died in 2015.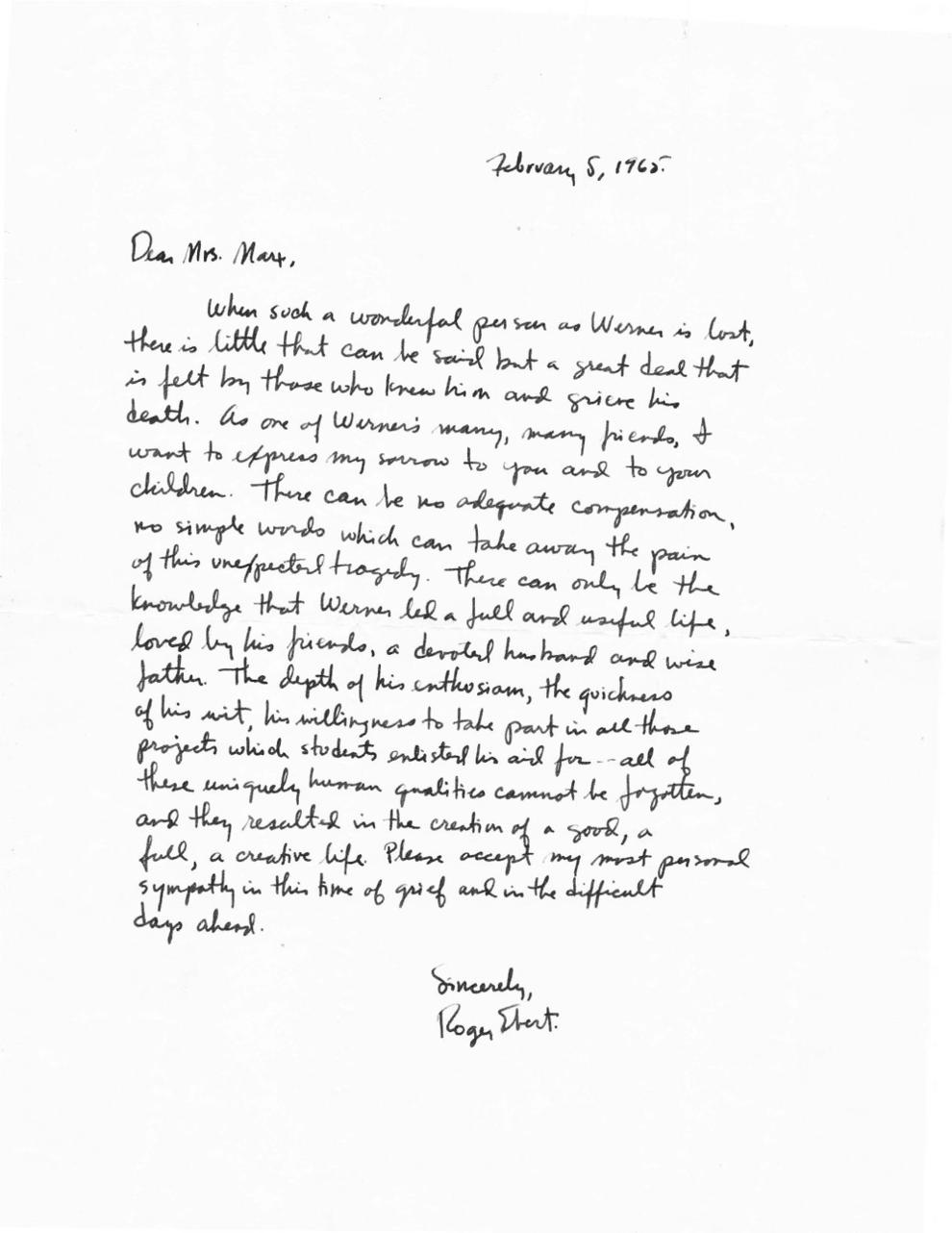 "You could say Roger returned the favor to my dad 11 or so years later, circa 1976, when I was a geeky U of I student. Knowing he was editor of The Daily Illini influenced me to start publishing my first film reviews with them.
"Like him, I wanted to become a film critic. Sadly, in all our later meetings, I don't think I ever told him that."