Top of the Morning, July 31, 2021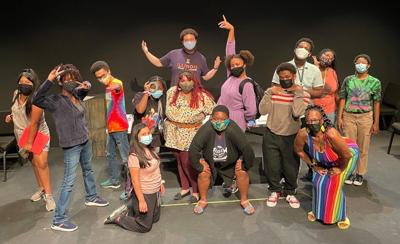 This summer, The Celebration Company at the Station Theatre in Urbana was looking to more ways to expose young people of color to the theater.
"We started to think about what we could do, particularly for teens who may not have had a lot of opportunities to feel welcome in theatrical environments," said Jaclyn Loewenstein, president of Station Theatre's board of directors.
After receiving a City of Urbana Arts and Culture Grant, Station Theatre teamed with the Champaign Urbana Theatre Company and Black Voices Theater Production to offer nine free workshops to teens identifying as Black, Indigenous or people of color. Run by local artists Leslie Smith, J'Lyn Hope and Victor Ruiz-Divas, the sessions taught 12 students about writing, acting and costume design.
"We're really working to expose a lot more people of color to our theatrical community and what it has to offer," Loewenstein said, "and to make space for students and teachers and directors and designers of color, and that's what this program did."
The Teen Spotlight Showcase will be streamed at 2 p.m. today on The Celebration Company's Facebook page (@TheStationTheatre).
Loewenstein hopes to put on similar workshops in the future.
"The students have already asked if there will be another one of these offered," she said. "We are definitely considering what types of workshops could be considered that would fit with their school schedules, and to open it up to new participants as well.
"We know this is just a first step toward more workshops, more training, more programming, that is specifically geared towards BIPOC students and adults as well. We know there are plenty of adults who maybe never had a chance or felt like they could participate in community theater, and we're hoping to change that."