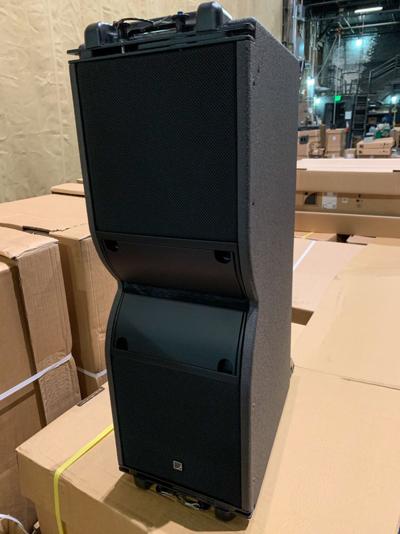 Originally, the Virginia Theatre was set to reopen in September with a brand-new sound system after months of renovations.
That sound system will still be finished then, but the public won't be able to hear anything coming out of it until next May. The Champaign Park District said Friday it will close the theater until then instead of hosting small events with fewer than 50 people.
"The park district felt like the best thing would be to not admit the public to enter the building while these conditions persist," director Steven Bentz said. "Some things were already starting to move just because of the nature of what we're all going through right now, but this definitely closed the door on presenting anything new this season.
"I think anyone following the news knows that there's more to this story nationally. We're all waiting to see what comes next."
The Virginia announced it would reschedule 10 events, including Ebertfest and David Sedaris' appearance, and cancel two others, CU's Got Talent and the Hello Goodbye Dance Arts recital. Both organizations running the canceled events, he said, are looking for other ways to engage with the public.
The theater's part-time staff was laid off in March, and other employees were reassigned to other projects for the park district. Bentz said the hope is to bring back the staff when the theater reopens.
Over the next several months, Bentz said that work on the major renovations done seven years ago will now be able to be done.
"After seven years of use, there's some wear and tear that needs to be addressed," he said. "So we are working on bringing in our operations team, but also some specialists that can do repair to damage to plaster and so on, and that's now work that can happen this fall."
The theater had previously done drive-up concessions and had plans for private events, but those are done as Bentz and his staff prepare to reopen in 2021.
"We all want to put this in the rear-view mirror, so for now, the focus is on planning for the future," he said.