Vice President of News
Jim Rossow is vice president of news at The News-Gazette. His email is jrossow@news-gazette.com.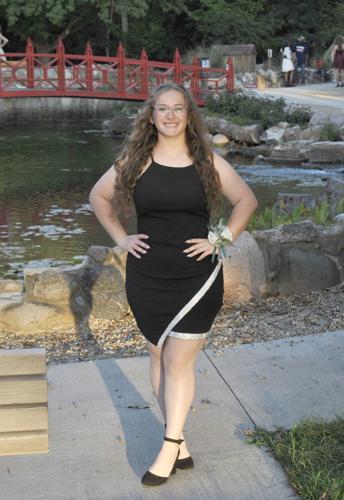 On Wednesdays, we'll introduce the top-tier students who make up Year 7 of High School Confidential, powered by Danville Area Community College (Thursdays in The News-Gazette and at news-gazette.com). Next up: Mahomet-Seymour junior Maddie Grindley. Follow her on Twitter (@MadelynGrindle2), Instagram (@MadelynGrindley) and Snapchat (@MadelynGrindley).
Grindley and the rest of the Marching Bulldogs would have enjoyed last weekend's performance at Memorial Stadium even if they didn't win the whole thing.
"All last week, (our director Michael Stevens) told everybody in the band that playing in Memorial Stadium was a surreal experience, that it was otherworldly," said Grindley, who plays trumpet. "But of course, none of us believed him … until we walked into that stadium. It really was surreal.
"I remember when we would play a note and cut off, it would just continue to ring through the stadium. It was amazing."
After its dominating effort at the Illinois Marching Band Championships, "we got escorted by the fire department, along with friends and family lining the streets of downtown Mahomet to welcome us home," Grindley said. "It really showed us what a small town was capable of."
Grindley crams a lot into every day: softball, Interact Club, Principals Advisory Council, Spanish Club, Bulldog Voices, indoor track, yearbook editor and president of Bulldog Buddies.
What's the secret for so much success at M-S?
"Passion, dedication: That's the secret," she said. "I know from players to parents to coaching staff, we all live for this. We know we're only in high school for a short few years, so we want to make it the best experiences possible."
"Whether it's breaking a school record for number of wins in a season or bringing home another grand champion trophy, we all shoot for the same thing. Every student involved in these activities put the work in, and it shows with the successes that they've had in their seasons.
"We also have the best coaching staff, administration, etc. The teachers, staff, coaches, all support us no matter what. They want it just as bad as we do, and they see how important this is for us."