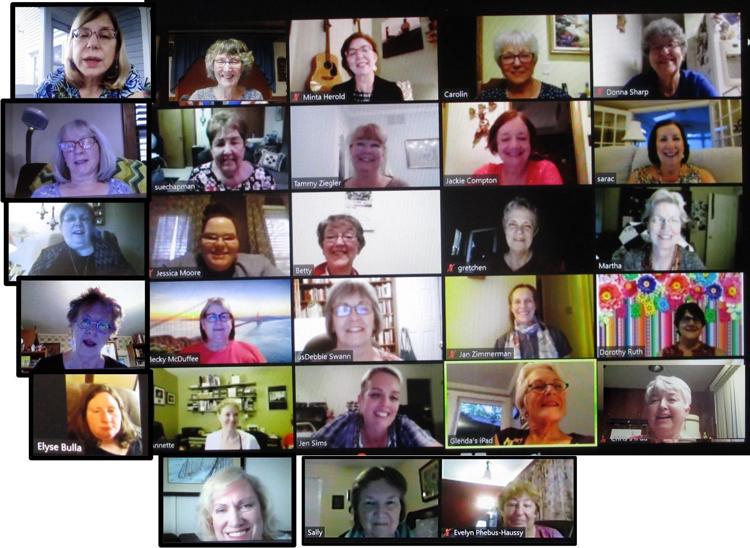 Though their shows have been called off by the pandemic, the sweet-sounding women of the Toast of Champaign Sweet Adelines chorus continue to practice — sometimes on Zoom, other times outdoors. Perhaps you've heard them in Hessel Park.
"The park is pretty busy and we'll have people stop and sit and listen for a while," Jan Weber said. "A few weeks ago, someone from the U of I came and videotaped us singing the national anthem. I guess it will be used for one of the basketball games (I hope and pray we have them. Our team will be so good this year)."
What won't happen: the 52-year-old group's annual fall show — "We're pretty darn bummed," Weber said — which means they need to raise money in other ways.
From 8 a.m. to 1 p.m. Saturday, Weber & Co. will put on a garage sale to benefit the chorus at her house at 503 S. Willis Ave., C. Proceeds will go toward everything from costumes to renting rehearsal space for the 2021 season.
A team player, Weber was happy to host.
"We have a nice long driveway, which helps," Weber said, "and I don't mind a clogged house."