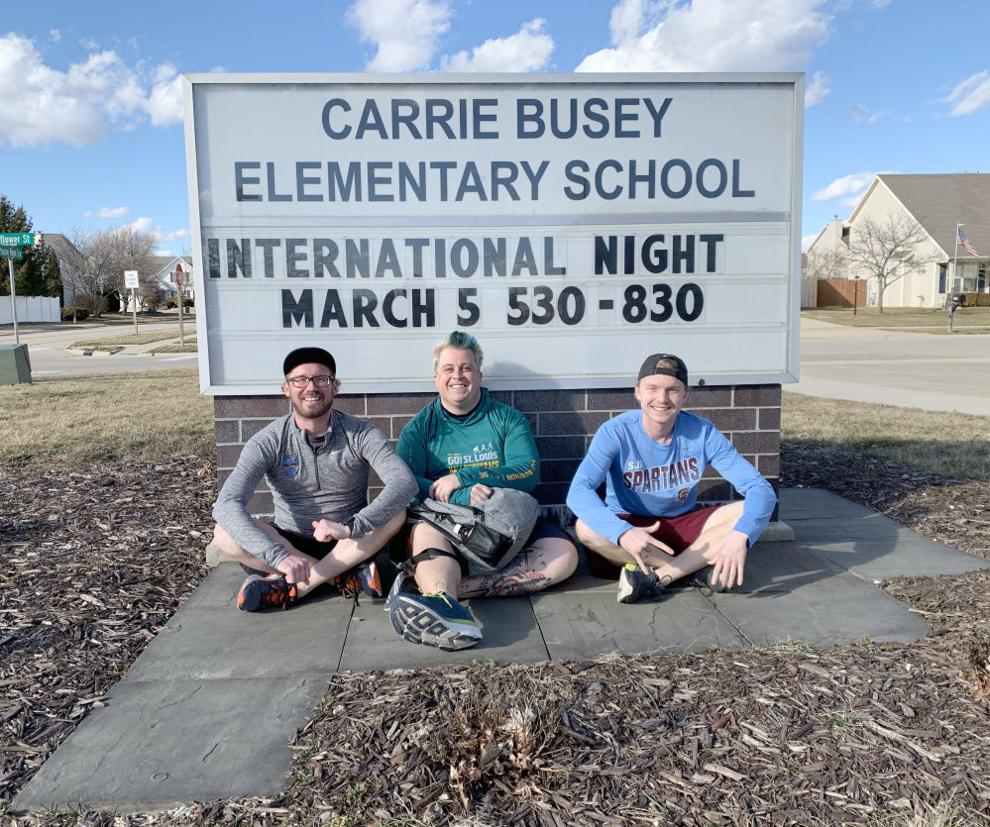 Until school buildings throughout the state were closed last week, 30 boys from Carrie Busey Elementary School were spending every Tuesday afternoon running together, training for the Christie Clinic Illinois 5K.
The efforts to fight the spread of COVID-19 put an early end this spring to the new Bobcat Boys Running Club, and the 5K race has been postponed to the fall. But the boys in the running club gained benefits even in the short time they were training.
"I believe that this group of boys has only just begun a long and advantageous relationship with running, hard work and teamwork. Our fifth graders will transition to middle school and hopefully continue to explore their own running journey, whether it be on a cross-country team or simply running for fun," said Tyler Reifsteck, an ESL teacher at Carrie Busey. Reifsteck, PE teacher Aric Pelafas and fifth-grade teacher Casey Kashnig were leading the running club.
Fifth-grader Talin Baker was looking ahead to middle school running when he joined the running club.
"I wanted to get better for Edison cross-country. I like to keep working and running and keep pushing myself," he said.
Talin likes running with his friends. "It's always a competition," he said.
Paxson O'Malley, also in fifth grade, plays basketball and baseball and likes to be active. He ran the Illinois 5K last year, and the club got him running again this spring. He's running with his Goldendoodle Lucy now rather than walking her.
"We push ourselves and our limits. Each day we run more," Paxson said. "I think the boys on the run club is pushing me to be more active here and at home."
Also, he said, "I like exploring nature, and I think running through nature is a great way to do that."
Carrie Busey has a Girls on the Run club, and several teachers had been talking about starting a boys running club for a couple of years, Reifsteck said.
"We always have a lot of third- and fourth- and fifth-grade boys asking, 'Can we run? We want to run too,'" he said.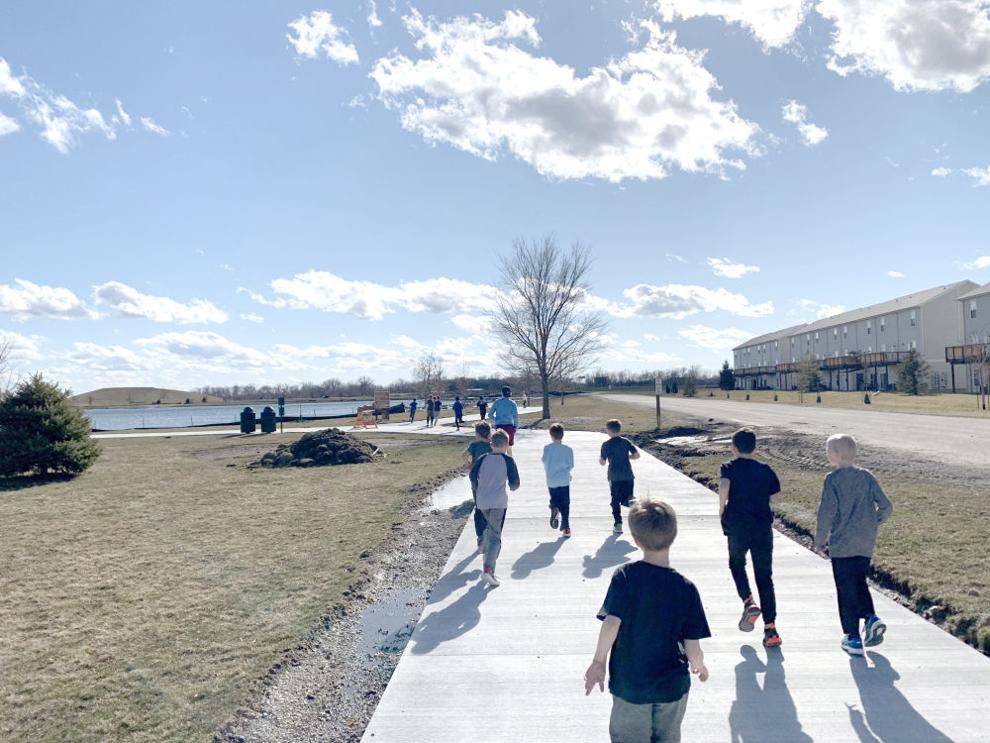 The coaches had the boys in the club running around the school grounds and the surrounding neighborhood and to Colbert Park. They started in February, meeting for an hour after school on Tuesdays. They started with dynamic warmups and built up the distance they ran each week. They had worked up to a 2-mile run the week before spring break, and they were learning how to visualize the distances they were running and how to pace themselves.
Third-grader Luke Ewoldt was interested in running because he has an older brother on Edison Middle School's cross-country team.
"You can learn about pacing and run with someone actually at your pace," Luke said about the running club.
His mother, Erin, was enthused that the teachers were helping students be active and get involved in the Illinois 5K.
Reifsteck, Pelafas and Kashnig focused on Carrie Busey's motto: Be kind, be ready, be safe and work hard.
"We've pushed all these values. When we've been out in the community, we talk about watching the noise level, respecting people's yards, being aware of moms with strollers and dogs," Reifsteck said. "We're an extension of Carrie Busey when we're out in the community. We're an extension of Carrie Busey when we're at the 5K. The expectations at school are the same when we're out running."
Reifsteck said he and the other running club coaches will continue the program in the fall to train the students for the postponed Illinois 5K and continue to build a culture of running at the school.
"We are optimistic to have a full roster of some new and some returning runners in the fall," Reifsteck said. "As educators, it's exciting to provide options for both boys and girls at Carrie Busey to participate in a variety of activities outside of the classroom."
Jodi Heckel, a writer for the University of Illinois News Bureau, is a runner and triathlete. You can email her at prairieathlete@gmail.com or follow her at twitter.com/jodiheckel. Her blog is at news-gazette.com/blogs/starting-line.