Farm Family of the Week | Andersons glad ancestors settled in Piatt County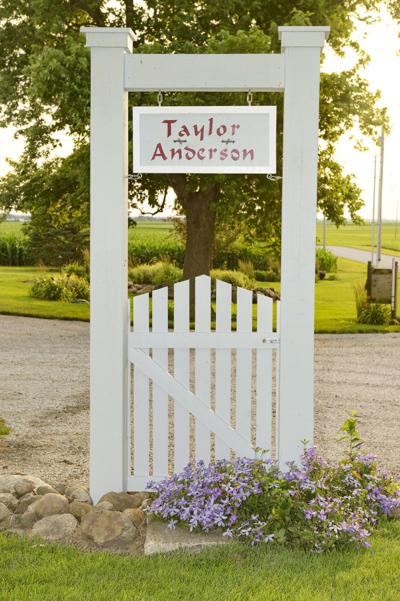 On Tuesdays and continuing through harvest season, The News-Gazette's Dave Hinton will spotlight a Farm Family of the Week. Email nominations to dhinton@news-gazette.com.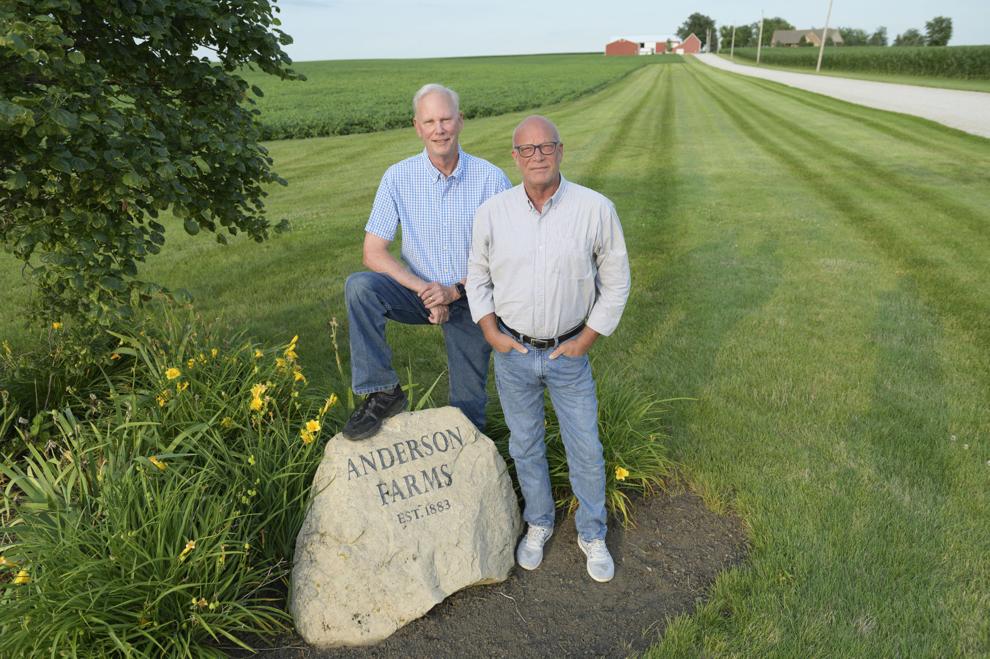 Next up: The Anderson family of rural Mansfield
Fourth-generation operators Craig and Brian Anderson feel blessed that their ancestors chose some of the richest and most productive land in the world (Piatt County) to call home and begin farming.
Farm productivity has increased exponentially in recent decades due to gains in science. In 2018, for instance, the Anderson farm had corn yields in the 270-bushel-per-acre range, while bean yields were around 80 bushels an acre.
Farmland values have skyrocketed, as well.
"I know there's stuff that's sold for a little over $15,000 an acre in the last month or two," Craig Anderson said. "That kind of goes up and down depending on commodity prices" and other factors.
How long has your family been farming?
Our paternal great-grandfather, Joseph Taylor, moved to Champaign County in 1861 from Kentucky. In 1883, he purchased the tract of land which we continue to use as our center of operation.
Our grandfather, John Anderson, married Joseph's daughter, Grayce. They lived on, and operated, the farm for many years. They expanded the original tract of land with the assistance of their son, Philip, and his wife, Faye. Once Philip and Faye rented their own farm near LeRoy, youngest son Paul Keith (PK) and his wife, Evelyn, (our parents) moved to the farm and operated it until their retirement.
Brian currently lives on the farmstead.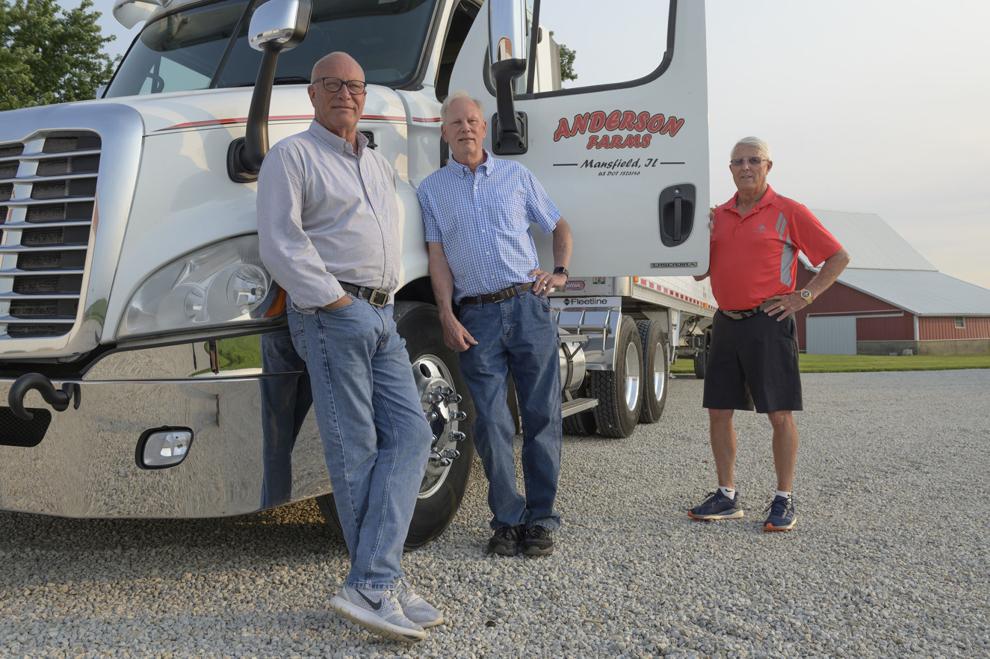 Where is your farm operation?
The "home farm" is located on the Champaign/Piatt County line in northwest Champaign County. We farm land in both western Champaign County and eastern Piatt County, north of Interstate 74.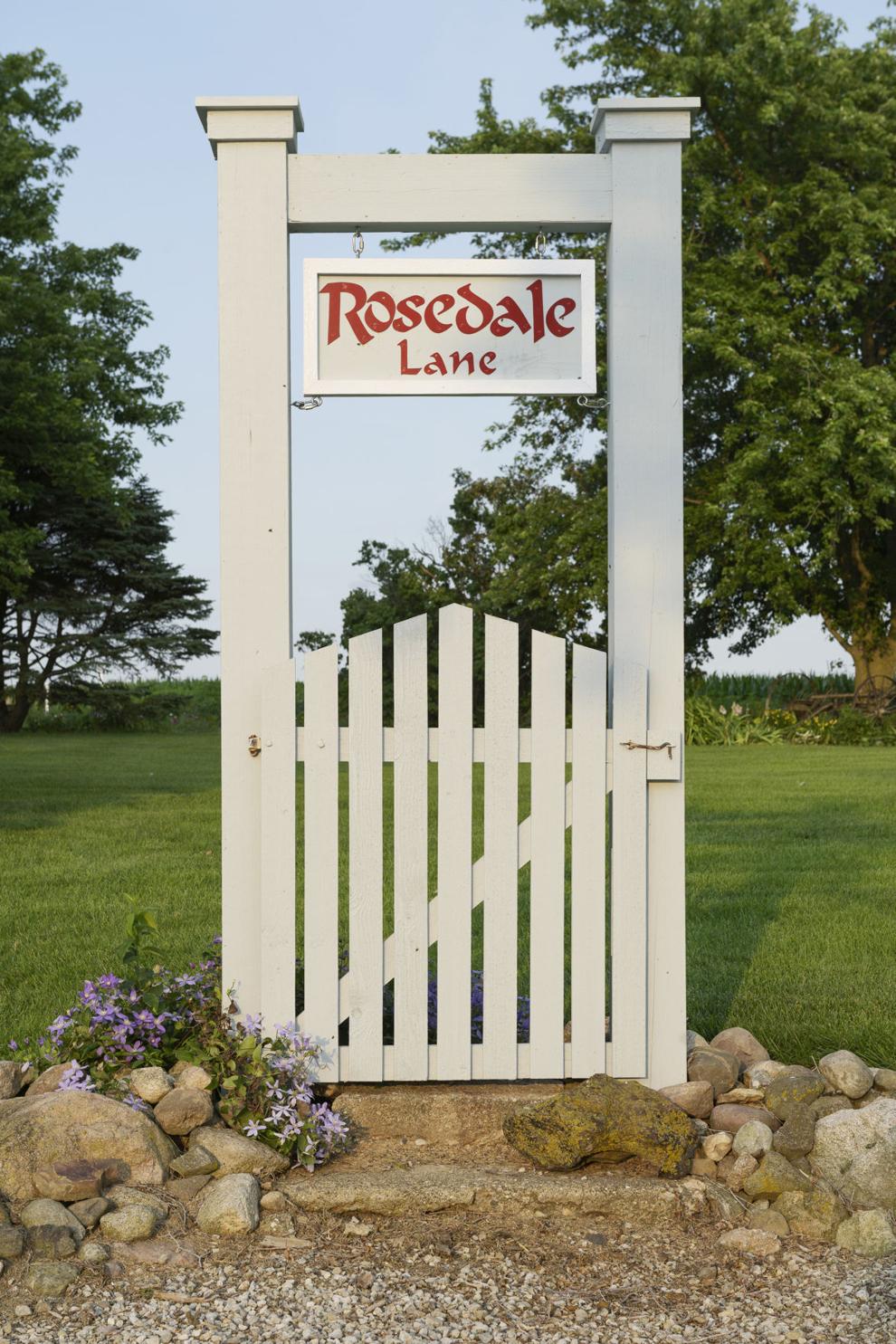 What does your farming operation consist of?
Currently, we are a grain-only operation consisting of corn and soybeans. Earlier generations did raise some cattle and hogs to supplement the grain operation.
How many people in the family does the operation support?
Our farm operation is an equal partnership between the two of us — Craig and Brian Anderson. For many years, both of us worked full-time jobs off of the farm to assist supporting our households and our farm operation. Craig is retired from the University of Illinois Department of Crop Science. Brian made a career working for Peoples State Bank of Mansfield.
Many nights, weekends and vacations were spent performing farm tasks. We are assisted at harvest time by our two friends, Charlie Odle and Gregg Giertz. This will be Charlie's 21st harvest with us. Gregg has been helping us since his retirement from Peoples Gas seven years ago. Both men have backgrounds in operating and maintaining heavy equipment. Their assistance is invaluable to us in assuring that harvest goes as smoothly as possible.
Do you have any members of the family in the farm operation also working other jobs?
Craig's wife, Della Perrone, works in business development for an engineering firm and is also a freelance photographer. Craig has two sons both employed off farm.
How have you seen farming change over the years?
The advancement of agronomic technology is amazing. Research and development of seed genetics — which address herbicide usage, insect resistance, drought tolerance and plant health — has raised our yield expectations almost two-fold in our short time farming.
The mechanical and computer technology used in our machinery has improved our productivity, efficiency and safety tremendously. Bluetooth, the Cloud and GPS are now common tools also used in the agriculture community.
Your farm equipment: Green (John Deere), Red (Case IH) or other?
It is pretty apparent that we bleed green and yellow for our main pieces of machinery. Our tractors, combine and planter are all John Deere.
Besides the color of the equipment, we place a lot of importance on the sales and service teams backing up the equipment. We do have some other colors and brands of secondary equipment.
What makes farming such a good vocation?
Farming gives us the opportunity to care for some of the most productive land in the world right here in central Illinois. Being one's own boss, working together, making critical decisions and choices, learning new technology and operating modern equipment are a few of the "perks" of our job.
If you could change one thing about farming, what would it be?
The challenge of expanding an operation or getting started in farming is extremely difficult and expensive.
What's the best time of year to be on the farm?
It's hard to choose between spring (planting) and fall (harvest). With spring, there is the excitement and anticipation of starting new. Tilling the soil and putting seed in the ground and hoping Mother Nature will cooperate during the growing season (sometimes she does, sometimes she doesn't). Harvest is the time when we get to finally see if all the work and decisions we've made have been successful. And if they aren't, well, we'll be like the Cubs — try again next year.