Farm Family of the Week | Buffalo and Deere roam on Lieb farm
On Tuesdays and continuing through harvest season, The News-Gazette's Dave Hinton will spotlight a Farm Family of the Week. Email nominations to dhinton@news-gazette.com.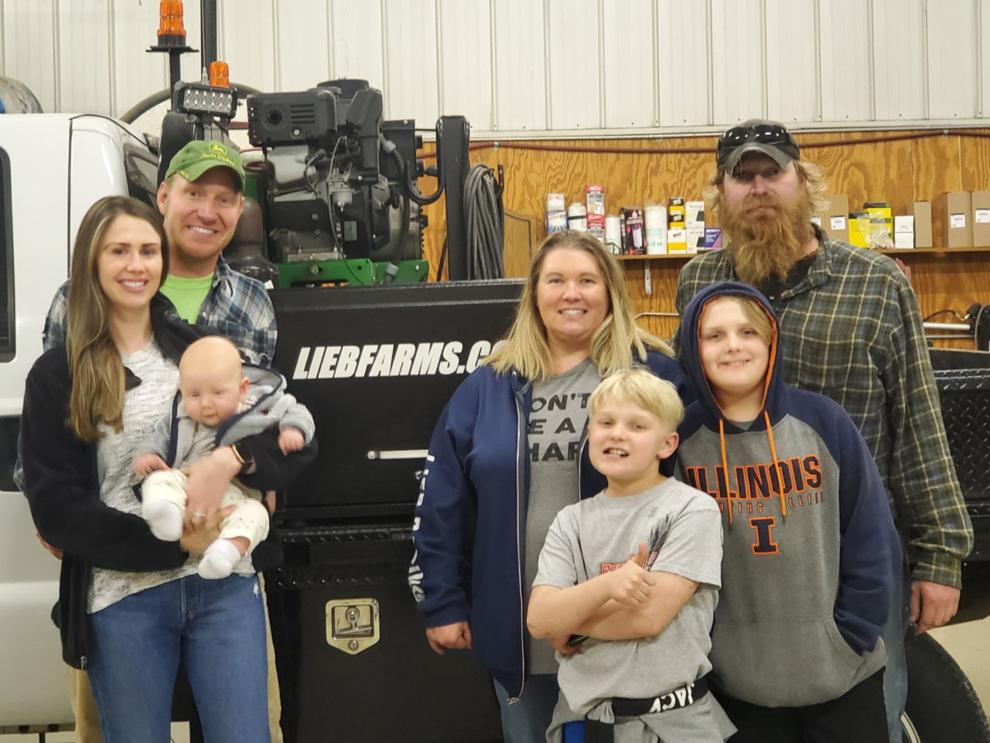 Next up:
The Lieb family of rural Monticello. Josh and Jake Lieb's grandfather, Robert F. Lieb, grew up farming with horses. Later in life, he farmed with GPS autosteer with more than 500 horsepower tractors. That's how much things have changed on the family farm. The Lieb family can certainly attest to that. One unique part of their farm: They raise bison.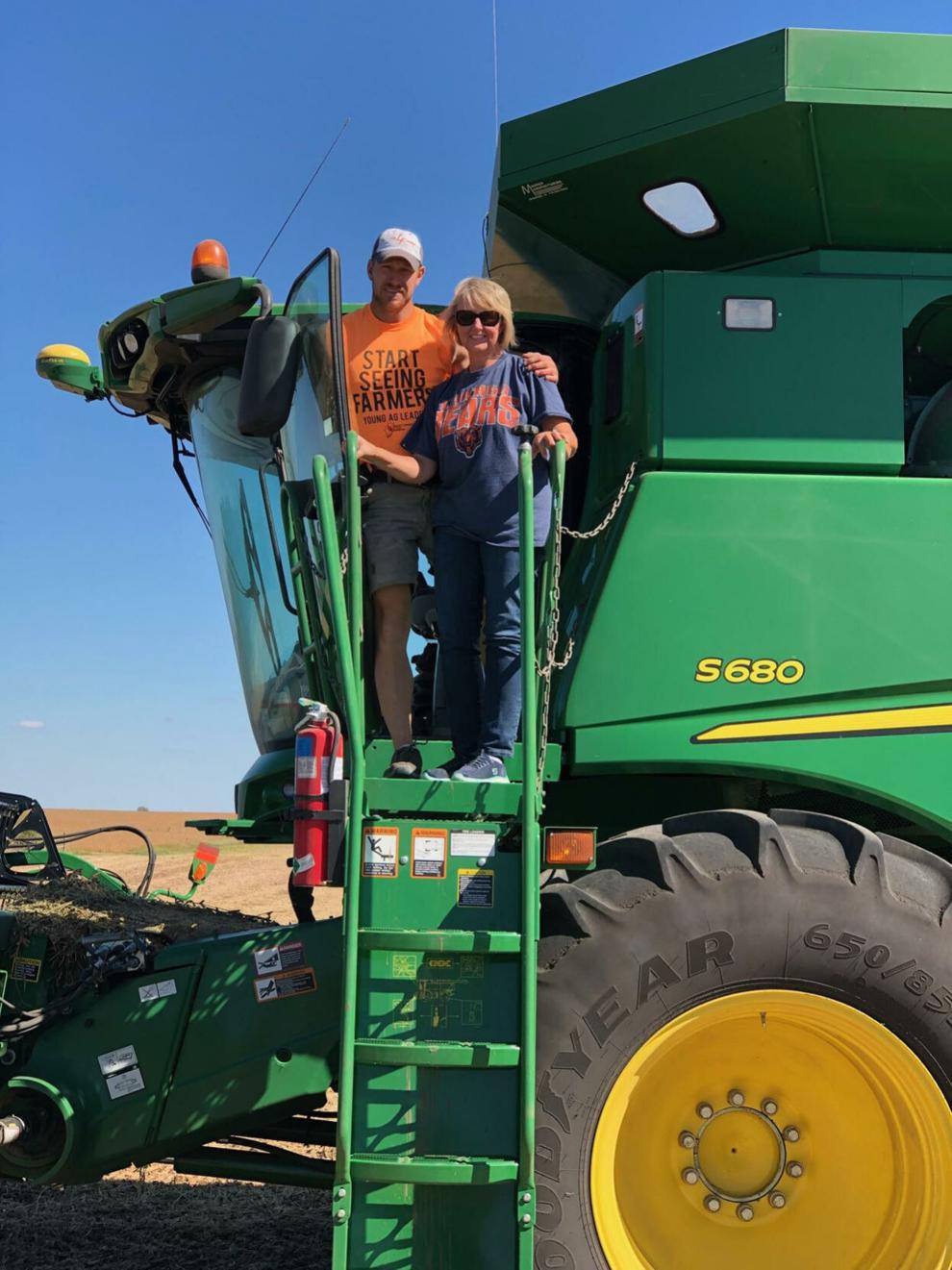 How long has your family been farming?
The Lieb family has been farming in Piatt County since 1876. My brother, Josh, and I took over the farm in 2015 after our dad, Terry, passed away unexpectedly. We had been farming with him for several years, so the transition went very smooth. Josh has two sons, and I have one, so there is a good chance that our farm will continue for a sixth generation.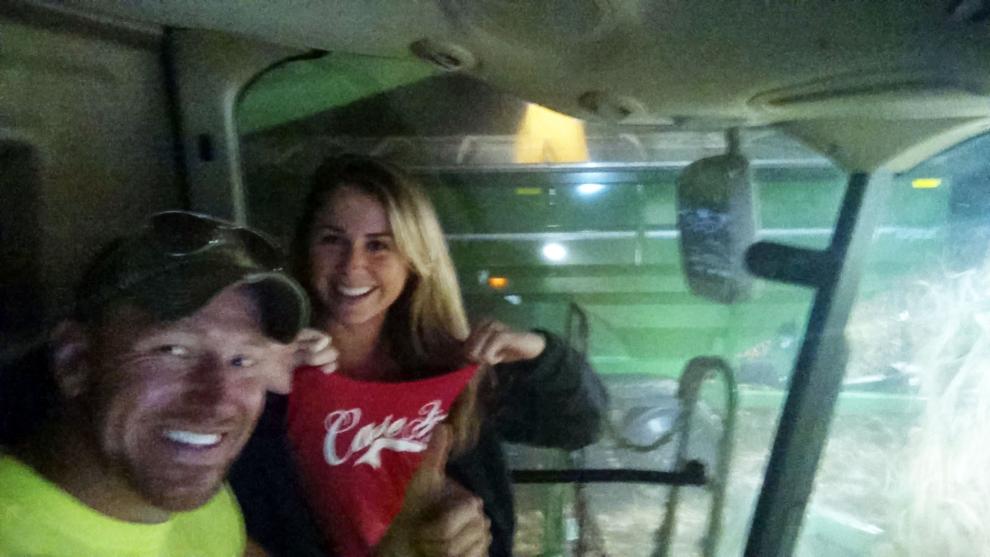 Where is your farm operation?
We are based out of Monticello. Most of what we farm is in Piatt County; however, we do reach into neighboring counties.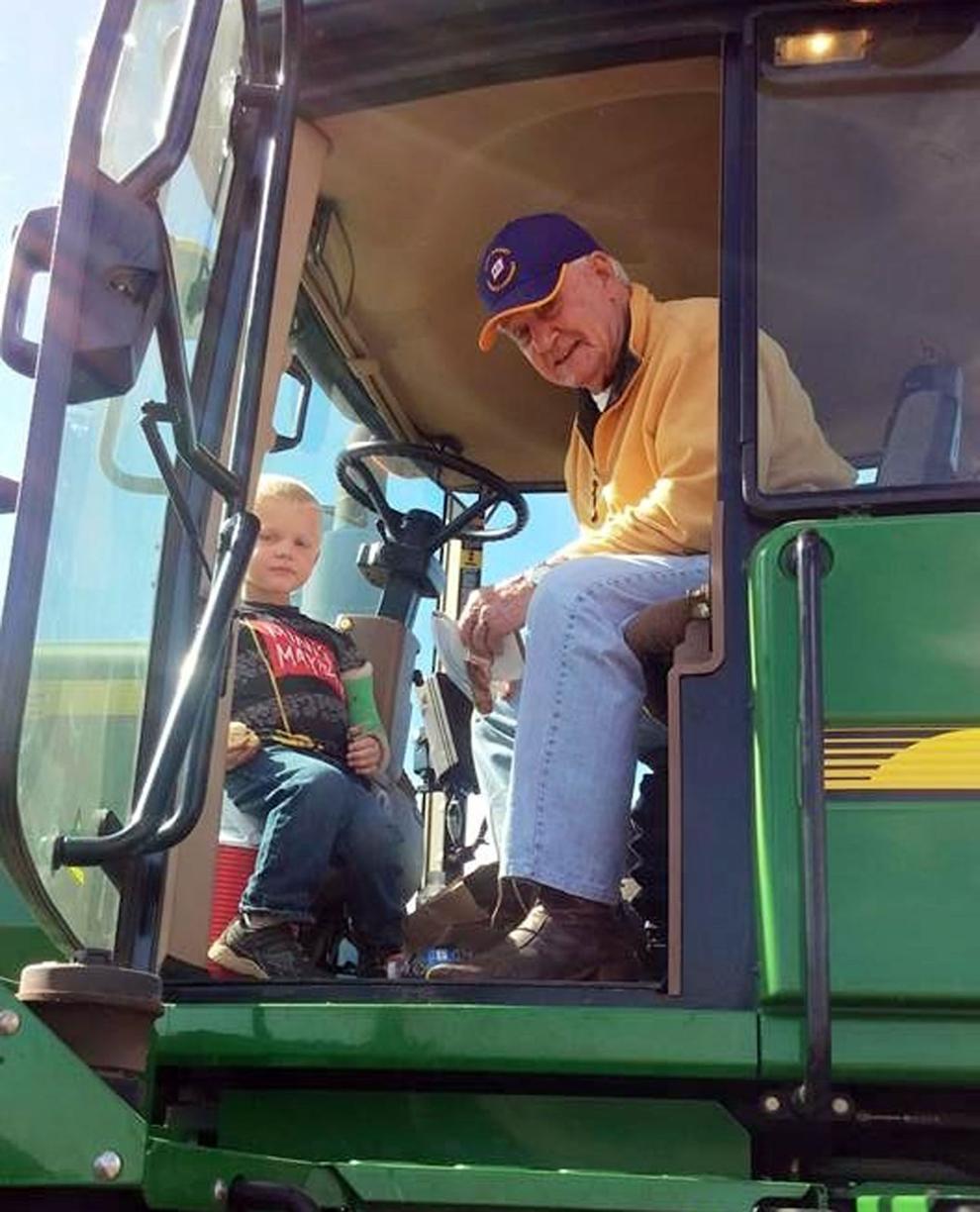 What does your farming operation consist of?
We grow corn, soybeans, alfalfa and grass for hay and also raise American bison. We have 40 to 50 head, depending on meat demand. We also have two horses and a miniature donkey named Peewee.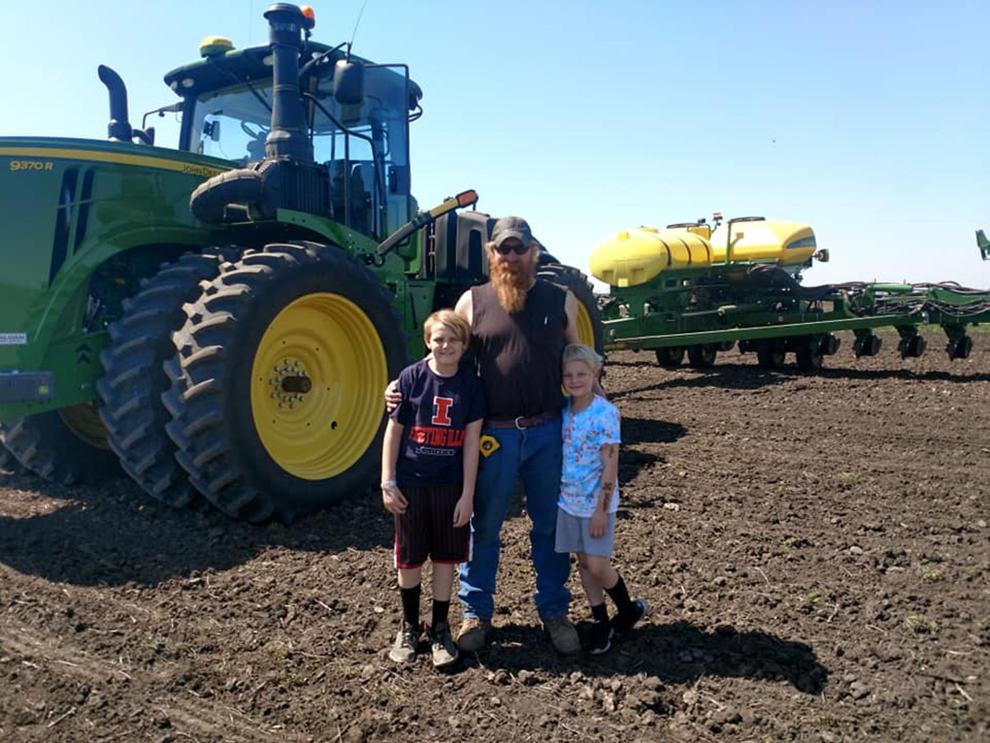 How many people in the family does the operation support?
The farm supports numerous people if you count landlords, hired help, local truckers and many local businesses — both ag and non-ag related. Farms are very important to rural economies.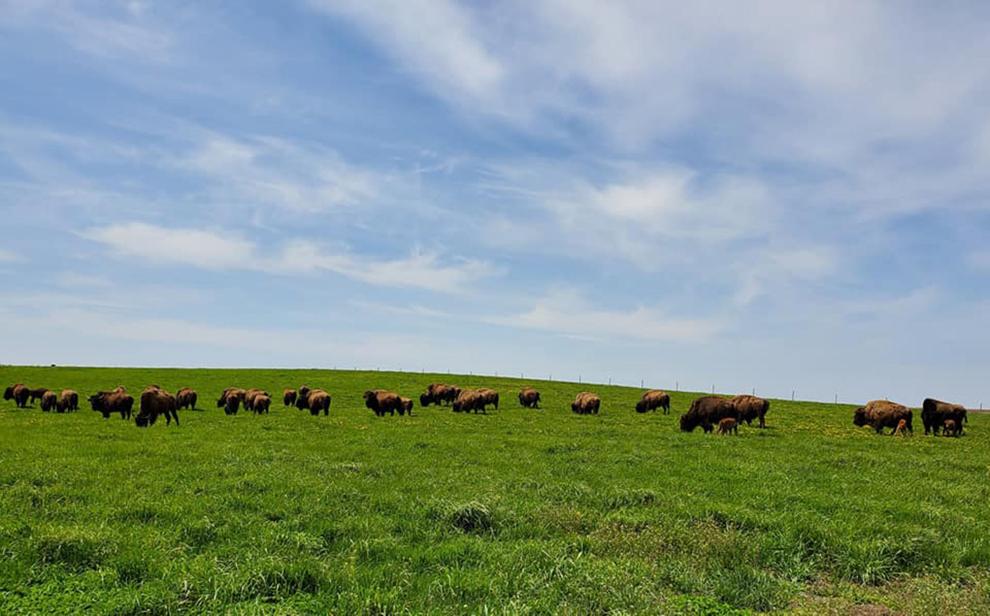 Any members of the family in the farm operation also working other jobs?
Yes. Jake's wife, Jen, is a nurse practitioner.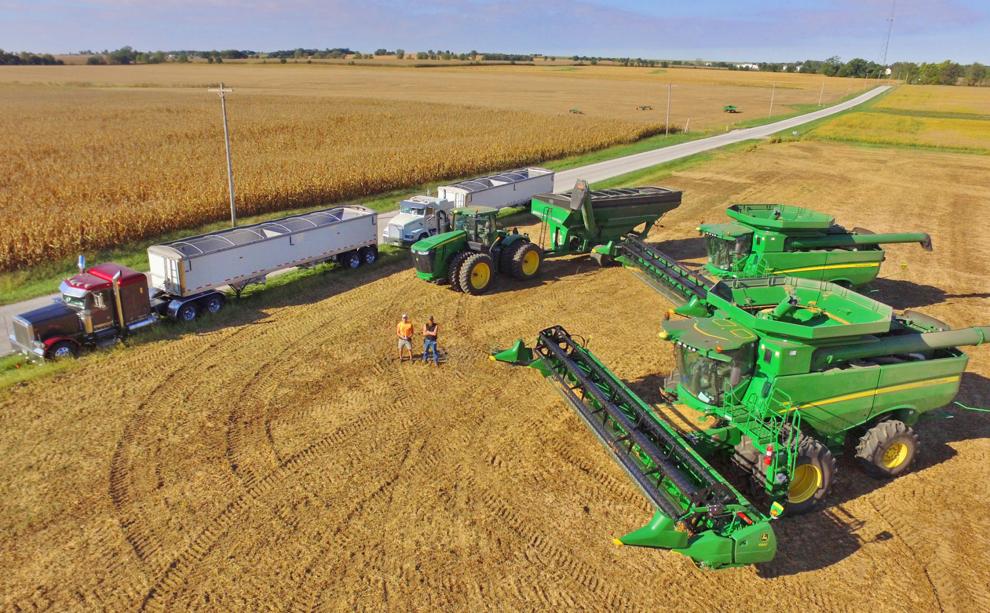 How have you seen farming change over the years?
Our late grandpa, Robert F. Lieb, born in 1927, farmed with horses as a kid, helping his dad and brothers on the farm. He helped us farm into his 90s and was using GPS autosteer with over 500 horsepower. I've not seen the amount of change that he saw, but in my 15 years of full-time farming, I've seen a lot of changes. Technology has really changed farming, especially over the past 20 years. We are really dialed into precision. For example, we can take 160 acres and break it down into 2.5-acre fields on a map. Using gps and variable rate technology, we can give that 2.5 acres a prescription for a fertilizer and seed rate that is different from the 2.5 acres right next to it. These prescriptions are based off of soil type, soil tests and yield data from the previous year. The old method was just "blanket spread," the same rate over the entire 160-acre field. GPS variable rate technology eliminates the over-application of fertilizer and seed, which saves money and protects the environment.
Your farm equipment: Green (John Deere), Red (Case IH) or other?
My family has always been green, but my wife comes from a family of red. My father-in-law is always trying to influence our 4-month-old son into liking red. I'll let him try, but it ain't gonna happen.
What makes farming such a good vocation?
Farmers wear a lot of hats and need to know at least a little bit about a lot of things. From agronomy to veterinary, mechanics to marketing. Every day is different, so you'll never get bored doing the same thing over and over.
You have to be able to think on the fly and make things happen. There's not always someone to call and bail you out. We had the great fortune to work side by side with our dad and grandpa for many years, until they both passed away in the past five years. We learned a lot and apply that knowledge when we can, but there so many variables that you just can't prepare for. It challenges a person to constantly learn. You can't be complacent, or you'll be left in the dust. Driving tractors is the easy part. Money is made or lost in the office. By the time the wheels are rolling this spring, decisions have already been made to determine the formula for this year's crop. And working with bison is constantly a learning experience. There aren't that many bison producers around, so there was a lot of trial and error when we started raising them 20 years ago.
If you could change one thing about farming, what would it be?
I would take the weather variable out of the equation. We can put in the hours and make all right decisions, but we are still at the mercy of Mother Nature. It's tough to endure when she wins. It's very frustrating when heavy spring rains flood our fields and drown our new crops or a summer drought burns them up.
What's the best time of year to be on the farm?
I would have to say spring. It's a time of renewed hope and fresh optimism to put a successful year in the books. Plus, it's hard to see a baby bison in our pasture and not smile!