On Tuesdays and continuing through harvest season, The News-Gazette's Dave Hinton will spotlight a Farm Family of the Week. Email nominations to dhinton@news-gazette.com.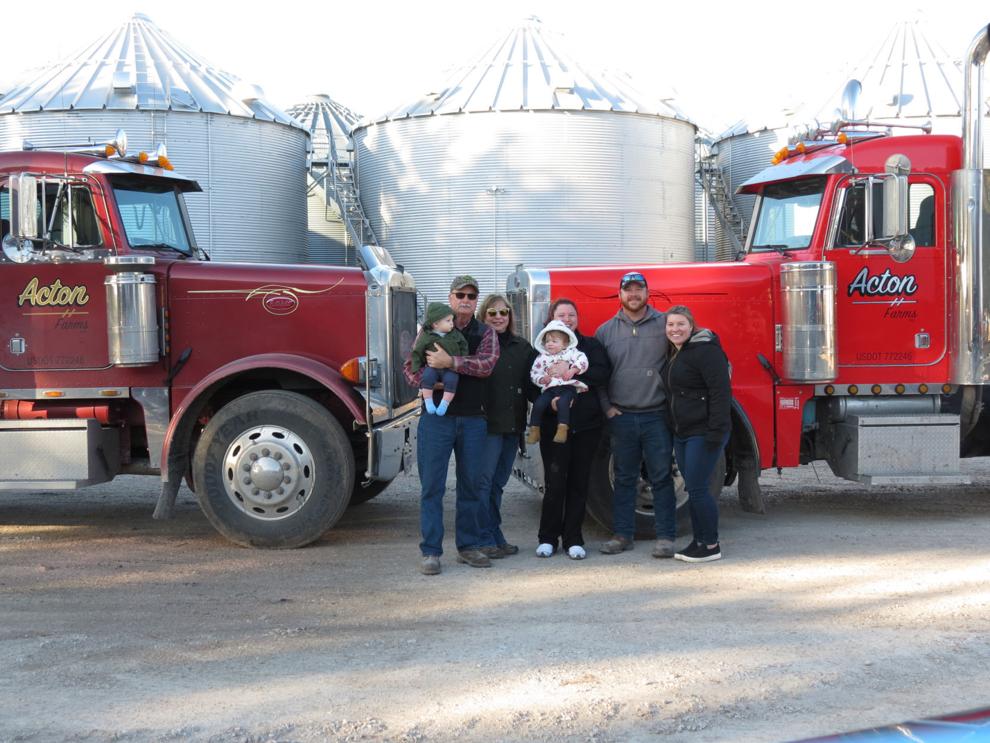 Next up: The Acton family of Vermilion County. Cole Acton said his father, Jeff, 'lives and breathes farming.' That's his only hobby other than golfing occasionally. Both enjoy the farm life, and so do their families. The father-son duo spent some bonding time a few years ago when Cole rescued his dad's second truck, a 1983 Chevy, out of the junkyard, and they rebuilt it. 'It was in horrible, horrible shape,' Cole said. 'When we rebuilt it, they joked the only thing we kept was the hood.'
How long has your family been farming?
My family has been farming since 1950.
Where is your farm
operation?
We are located at Henning, Illinois.
What does your farming operation consist of?
Our farm only grows corn and soybeans.
How many people in the family does the operation support?
The farm supports my parents (Jeff and Cindy) and me (Cole) and my wife (Megan). My grandpa (Bill) still lives on the farm, but he is retired.
Any members of the family in the farm operation also working other jobs?
My dad and I are full time at the farm. My mom and wife help on the farm when we get busy. My wife is also a schoolteacher.
How have you seen farming change over the years?
The changes in farming that I have seen are not as many as my grandpa has seen. The biggest changes for me have been auto steer and the equipment getting larger. When my grandpa started, our farm was using an International Harvester M tractor that didn't have a cab. Now the tractors practically drive themselves, and some have heated seats and refrigerators in them.
Your farm equipment:
Green (John Deere), Red (Case IH) or other?
On our farm, we mainly use John Deere equipment.
What makes farming such a good vocation?
Farming is more of a way of life than it is just a job, especially when you have grown up working on the farm. It is challenging, and there are good days and bad days, but farming can also be very rewarding when you see your hard work pay off.
If you could change one thing about farming ...
If I could change one thing about farming, it would have to be the unpredictability of the weather. So much of what we do relies on the weather to cooperate, and it rarely does.
What's the best time of year to be on the farm?
My favorite times of the year are spring and fall, when we are planting and harvesting. I don't think I can pick a favorite between the two. I like them both a lot.