On Tuesdays and continuing through harvest season, The News-Gazette's Dave Hinton will spotlight a Farm Family of the Week. Email nominations to dhinton@news-gazette.com.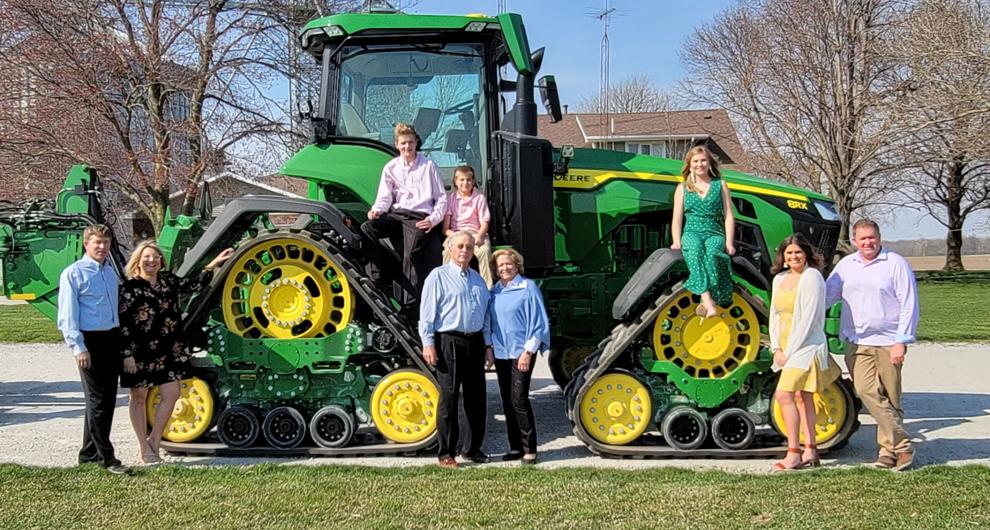 Next up: The Green family of the Arthur area
Walking beans, a thing of the past on most farms, is still a job on the Green family farm, although it's not an every-year occurrence. "We don't always have to do it every year," Justin Green said. "Generally, newer farms have higher weed pressure. We have zero tolerance for weeds on our farms." Technology has made bean walking a rarity in recent decades. That was not the case when the family's farm started in the early part of the last century.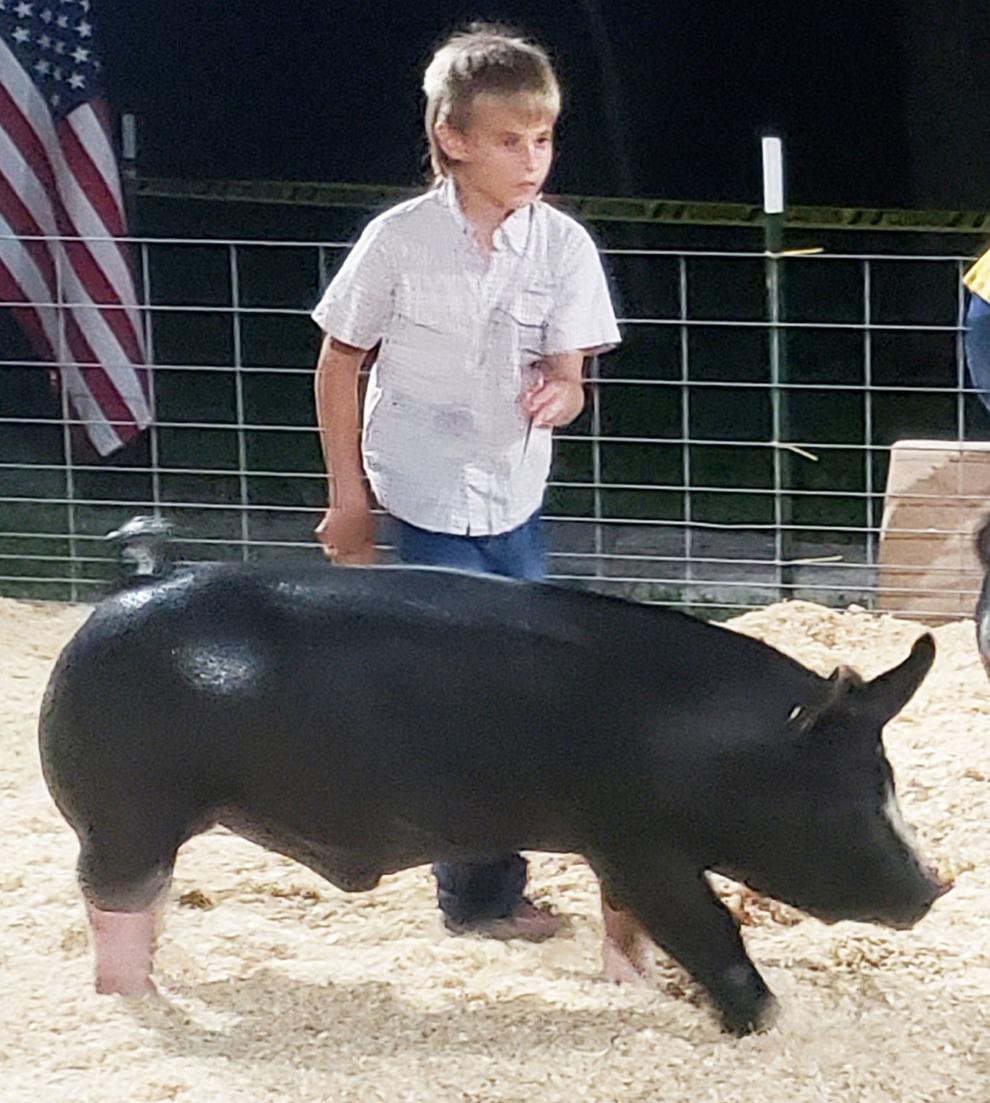 How long has your family been farming?
We have traced our operation back to at least 1902. Our kiddos are the fifth generation, says Monica Green. In fact, they are the fifth generation to live right here in the farmhouse, which is pretty special, too. The first in the family to live there were Paul and Alfreda Clausen, followed by Dorothy and Lloyd Clausen.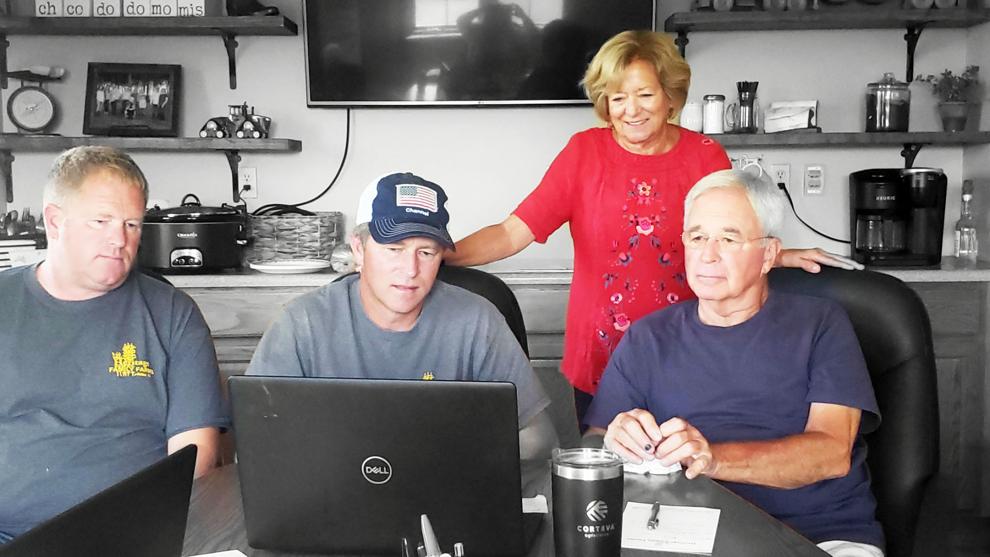 Where is your farm operation?
Our "home farm" is located east of Arthur; however, we farm in Moultrie, Douglas, as well as several surrounding counties.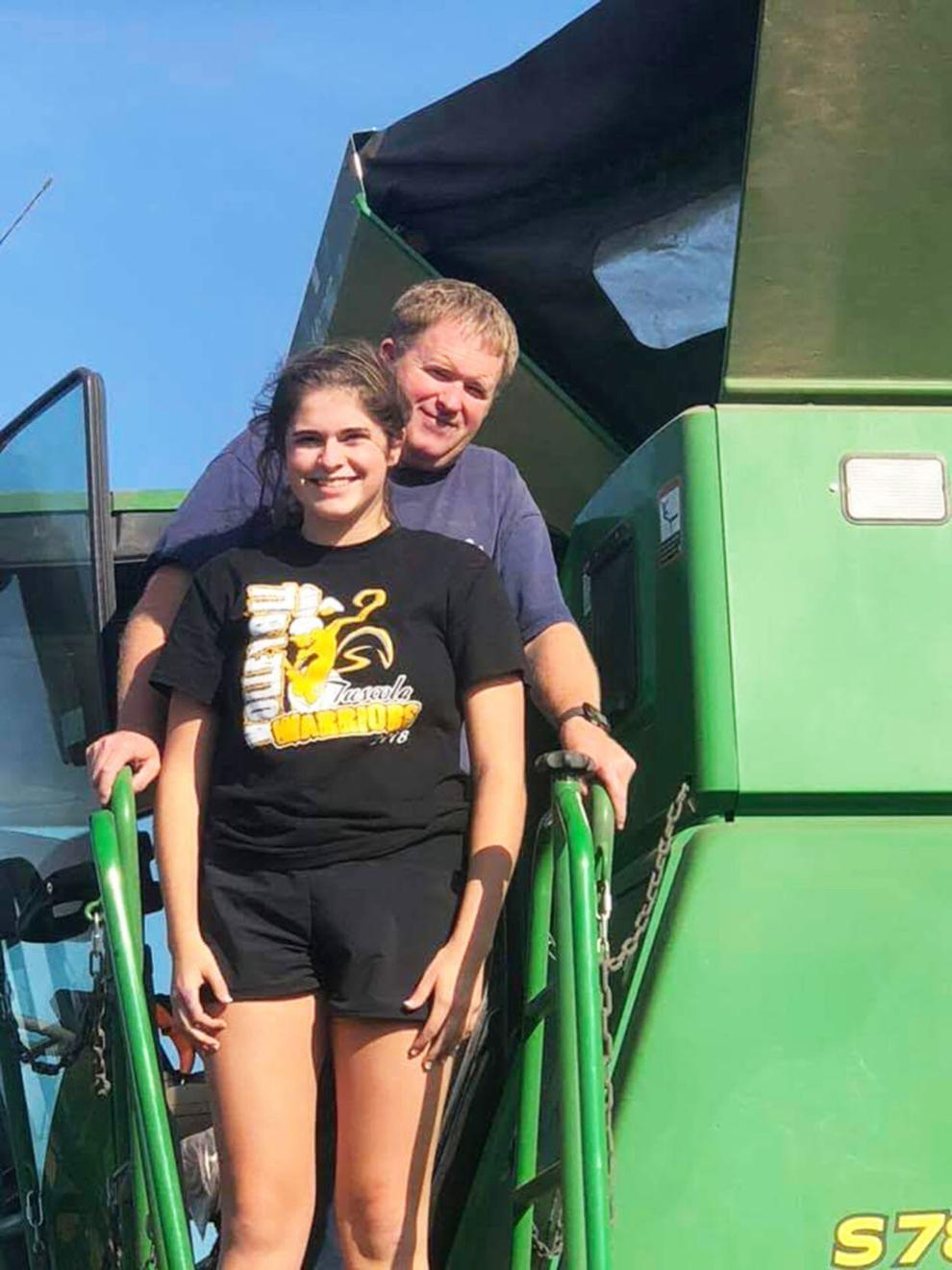 What does your
farming
operation consist of?
Back in the day, our family had feedlot cattle to supplement the corn and soybean operations; however, we are strictly corn and soybeans these days. We do have some show pigs for the kids to work with part of the year, but corn and beans are our bread and butter.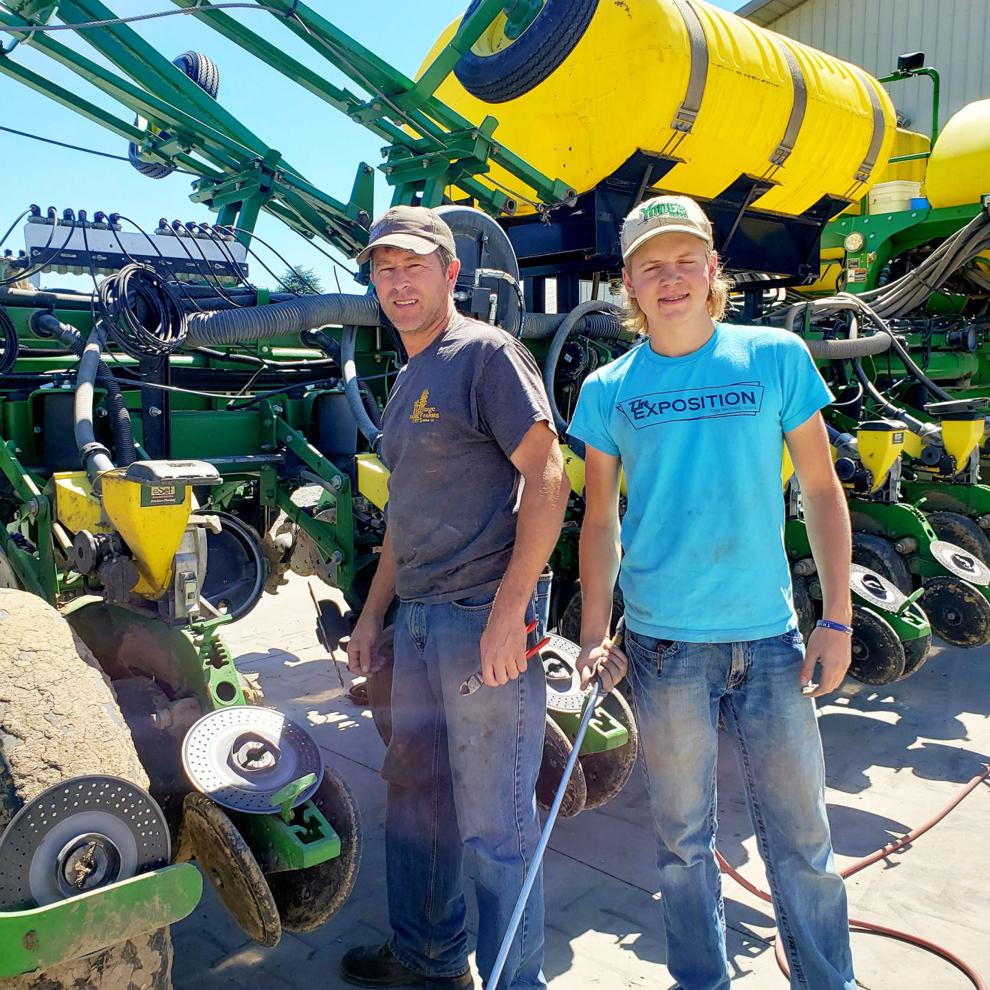 How many people in the family does the operation support?
It's truly a family affair. Our grandpa and grandma of the operation are still involved on a daily basis, as well as both of their sons, Cory and Justin. Justin's wife is also employed full time on the farm, and all four grandkids are put to work as much as possible, whether they like it or not. Actually, they all love it.
Additionally, we couldn't do it without all of our awesome help. We truly are blessed to have so many guys to help us throughout the year and especially getting the crop in and out of the field. Their families also don't know how much we appreciate their support as well. It's unbelievable each year to see everyone come together for such an undertaking. We are thankful.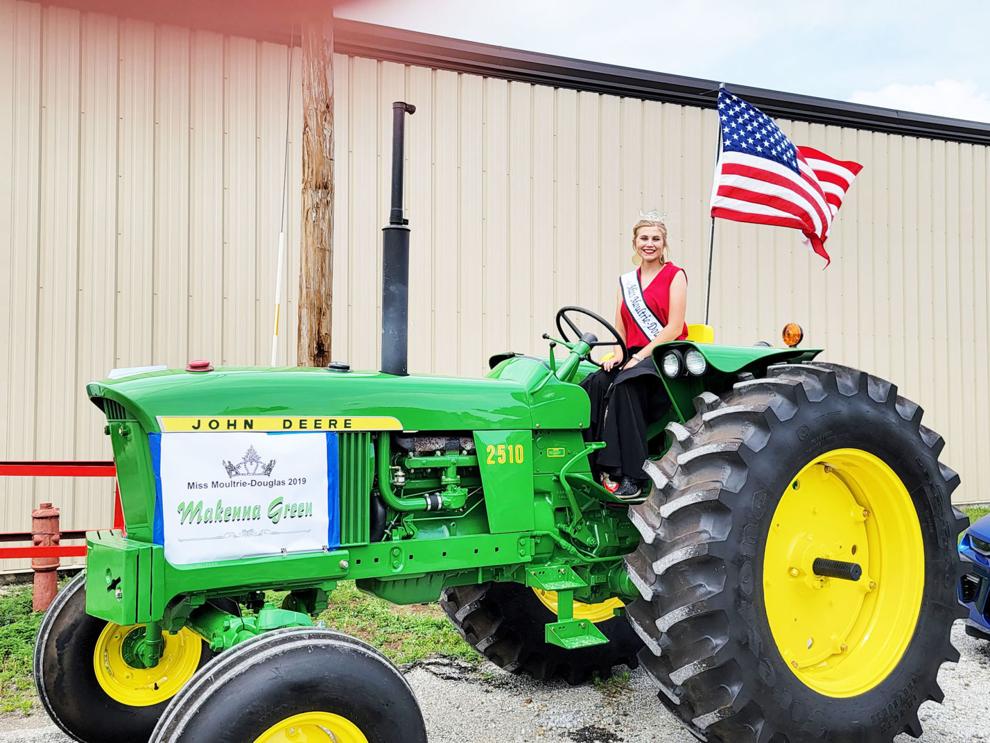 Do you have any members of the family in the farm operation also working other jobs?
All our eggs are in one basket here. We all work full time and then some in the family operation.
How have you seen farming change over the years?
The obvious answer is technology in the equipment and inputs. Thinking back to how our great-grandpa farmed this land and comparing it to how we are able to care for the same acres is mind-boggling.
Your farm equipment: Green (John Deere), red (Case IH) or other?
We have to stay true to our name: GREEN.
What makes farming such a good vocation?
There is just something about the basics of growing crops that feeds not only the world but the soul. Prepping and planting the seeds in the spring is nothing short of therapeutic, which leads to a summer of caring for the crop. Thousands of miles are put on vehicles as we tend to the fields like a mama bird watches her nest. All building up to the thrill of the harvest.
It's all quite miraculous to be part of. We feel extremely blessed to be able to do what we love each and every day and are thankful to those who make it possible, because we certainly couldn't do it alone.
If you could change one thing about farming, what would it be?
The kids might say weed eating and walking beans. The bookkeeper says the cost of inputs, and the guys are just loving doing what they do.
What's the best time of year to be on the farm?
Do we have to name just one? Since there are several of us in the operation, we decided to let each person answer for themselves.
Mike: Harvest.
Jerelyn: Harvest, but it's a hard call. Summer is fun to watch the growing crop.
Cory: 6:30 a.m. (He is our comedian) ... Harvest.
Madison: Harvest.
Justin: Harvest.
Monica: Winter (I get to see my husband).
Makenna: Summer scouting season.
Jace: Harvest.
Beau: Harvest.