Farm Family of the Week | Hard work, and you can be your own boss
On Tuesdays and continuing through harvest season, The News-Gazette's Dave Hinton will spotlight a Farm Family of the Week. Email nominations to dhinton@news-gazette.com.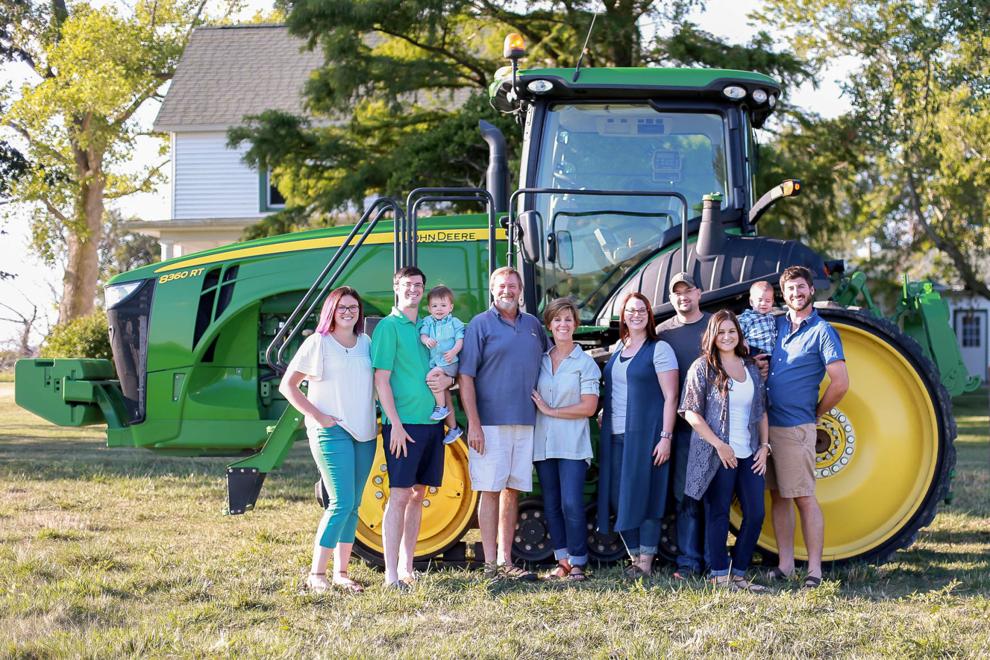 Up next: The Stierwalt family of rural Sadorus. There are many advantages to the farm life. Drawbacks, too. The advantages, however, outweigh the drawbacks, according to the Stierwalt family. You get to be your own boss. You don't have to punch a clock. You work toward a common goal until the job is done. And it's a good way to raise a family. Among the drawbacks — there's no 8 to 5. Sometimes the best-laid plans such as ballgames or vacations have to go by the wayside when it's planting time or time to bring in the crop.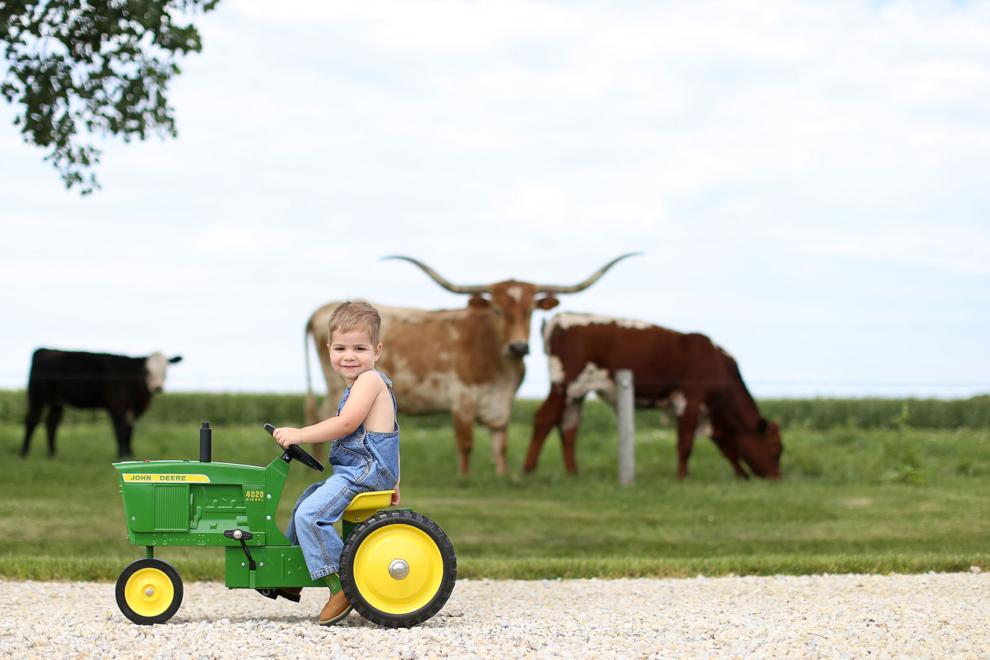 How long has your family been farming?
My husband (Bill) and I (Jeanne) started farming together in 1983 — when we got married. He grew up farming in rural Sadorus, southwest Champaign County, and I grew up on the family farm in Stark County — northwest of Peoria. We are both fourth-generation farmers, so, a long time. All of Bill's brothers farm, and some in-laws, too. My brother and brother-in-law and their children farm the land that I grew up on in Wyoming, Ill.
Where is your operation?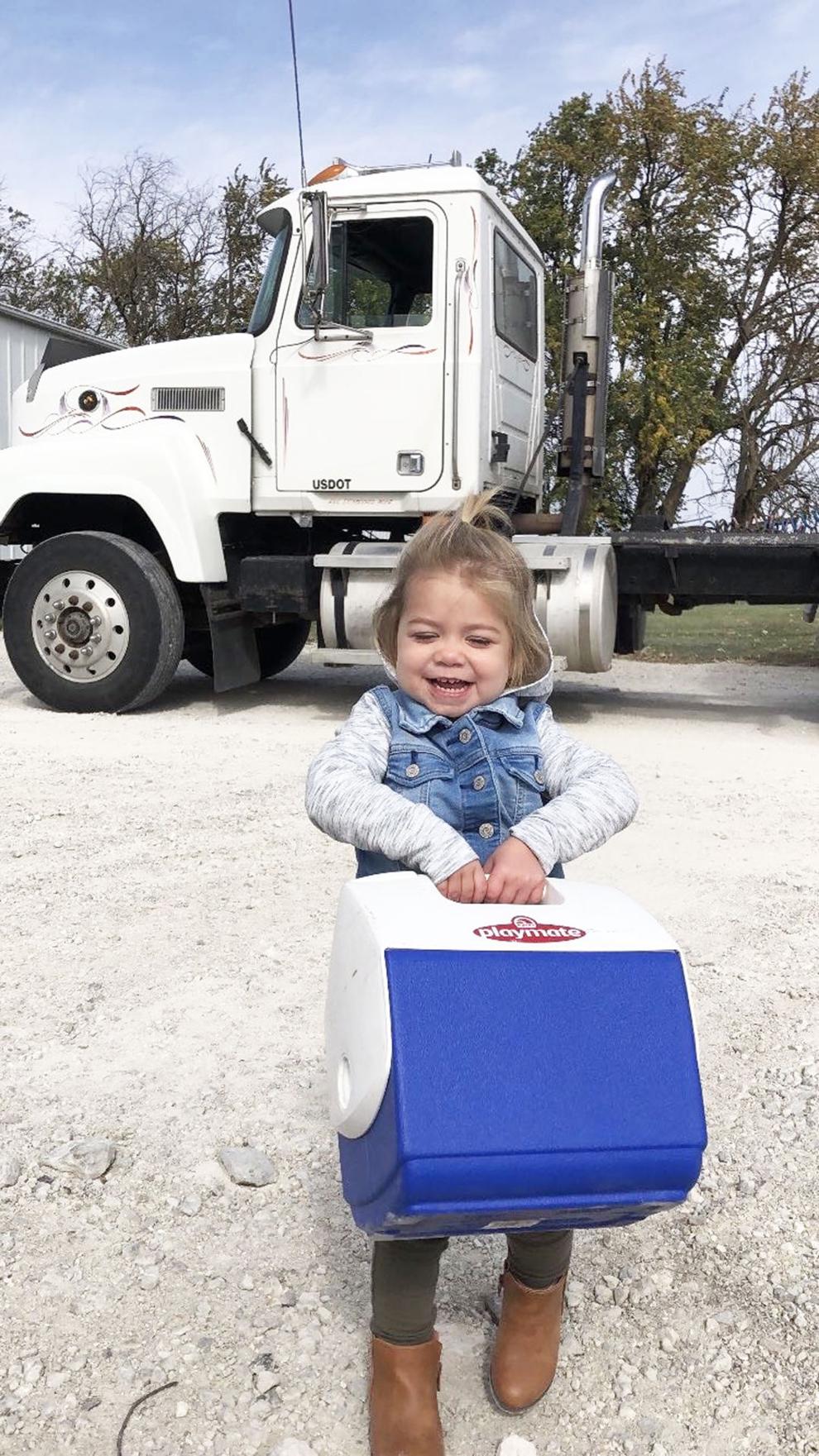 Rural Sadorus, in Champaign County. We live in the farmhouse where Bill grew up, and his dad grew up there as well and raised his family. Our son lives on one of the farms over by Pesotum. And our daughter and her husband live across the section from us in a farmhouse they remodeled, and we farm the land surrounding it.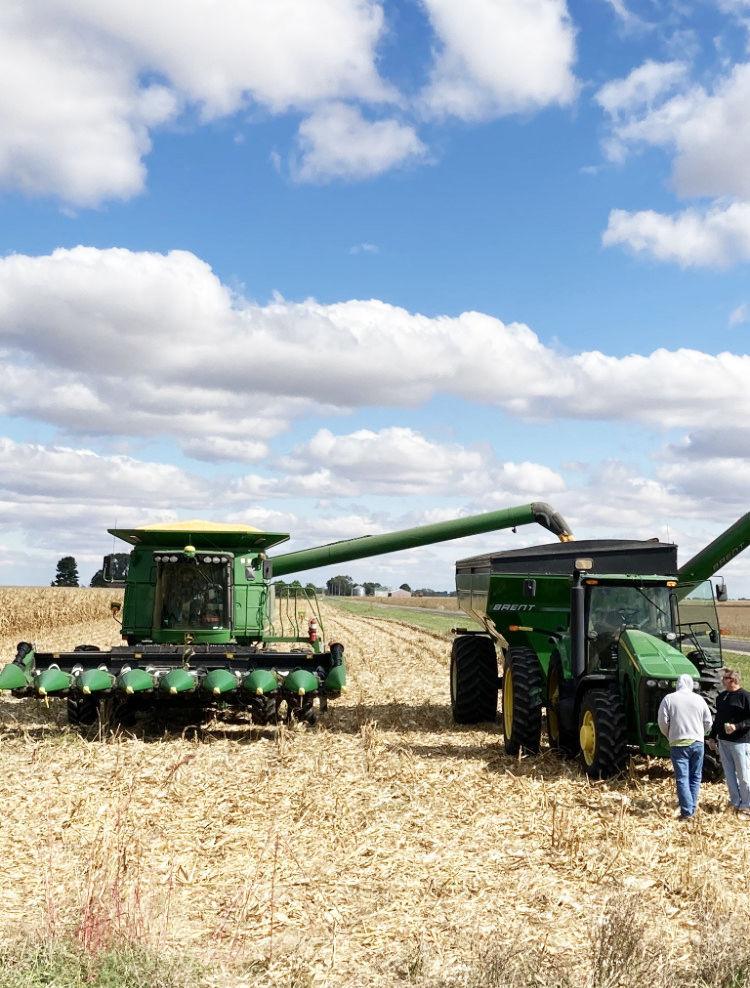 What does your farming operation consist of?
For example, is it strictly a grain operation, or do you also have livestock?
We raise corn, soybeans and a little wheat. Bill's brother raises cattle, and they come to live in our pastures in the warm months. Some of the cattle are Texas Longhorns, and people will drive by and stop and take pictures of them. They are rather unusual around here.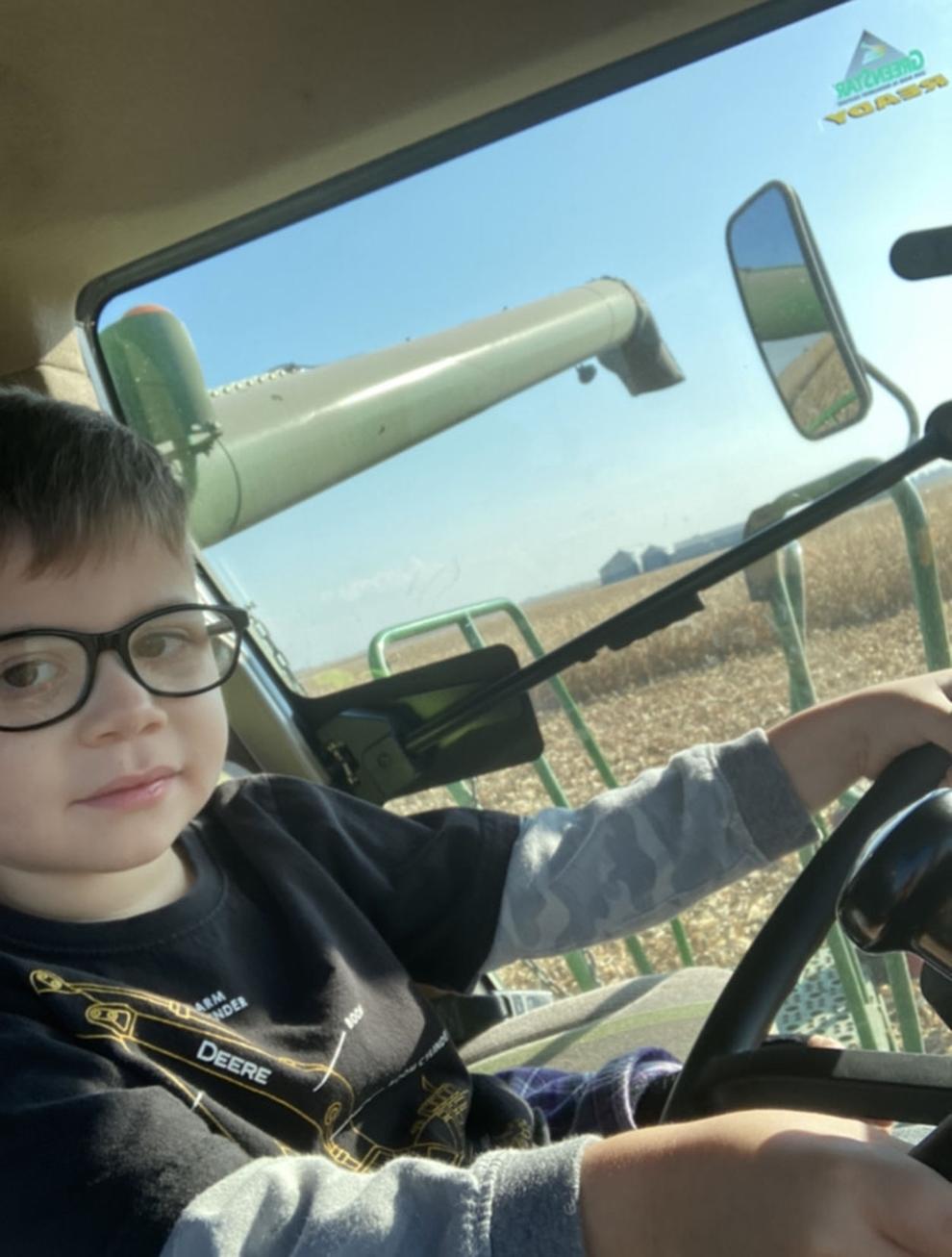 How many
people in the family

does the operation support?

Two families — our son farms with us full time. Him and his wife, Traci, have three children: Wyatt, Louisa and the new baby, Ruth. Our daughter and her husband help out whenever possible, and our other son and family live out of the country but are always willing to pitch in when they come to visit.
Any members of the farm family also working other jobs?
Yes, our daughter-in-law, Traci, works as a surgical technician at Carle. I work part time at Michelle's Bridal Shoppe in Urbana. Even when I was working there full time, I would take time off to farm in the fall.
How have you seen farming change?
The technology has grown in leaps and bounds. You have to be willing to learn all the time. The size of equipment is so much bigger now, and tillage practices have gone from plowing to now strip tilling or no till.
Your farm equipment: Green (John Deere), Red (Case IH) or other?
John Deere all the way!
What makes farming such a good vocation?
The rural way of life: It sounds kind of hokey, but it's true. You work hard, you practice good time management, and you can be your own boss. There isn't a time clock to punch that tells you when to work and when it's quitting time. Because sometimes there really isn't a quitting time. If the work needs done, you do it — regardless of ballgames, picnics and vacations, etc. But it is all worth it because no matter what, this is a great place to raise a family, to continue family traditions and pass on knowledge learned from previous generations!
If you could change one thing about farming, what would it be?
The fear that small farmers will soon be a thing of the past. The big operations are slowly but surely taking over the small farmer. They can pay higher cash rent and absorb more of the monetary risk involved. Small farmers are what made this country what it is. When they are gone, a whole way of life will be gone with it. To be able to farm the land that your father, grandfather, great-grandfather did for generations is an amazing thing. It really gives you a sense of pride.
What's the best time of year to be on the farm?
All year. Even though cold months are sometimes really cold, it's so pretty to watch the snow fall on the cornstalks and, God willing, you know you have your fall work done, so you can relax. And of course spring is such a time of renewal. The grass grows, flowers bloom, planting begins, and then watching it all grow. Summer is busy, but there is some down time after the spraying is done, and then it's time to harvest, which is just an adrenaline rush at times. There is so much more to farming than people realize — lots of behind-the-scenes work to do.