Farm Family of the Week | It's nonstop this time of year
On Tuesdays and continuing through harvest season, The News-Gazette's Dave Hinton will spotlight a Farm Family of the Week. Email nominations to dhinton@news-gazette.com.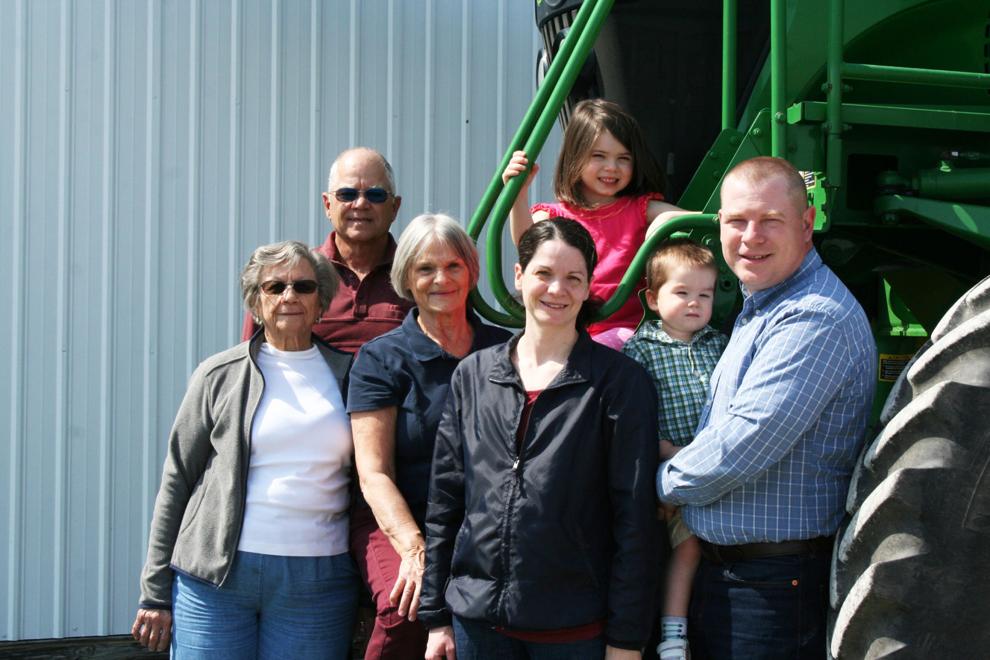 Next up:
The Wilcox-Muehling family of rural Cissna Park. On Monday morning, Tim Wilcox said he hadn't been to bed since Saturday evening. After going to church with his family Sunday, Wilcox headed to the field to plant. Then, having to deal with equipment breakage Sunday evening, he stayed up all night before heading back out to the field Monday morning. That's the life of a farmer. "This is the first day we've run wide open," he said. When he's not farming, Wilcox's day job is working from home for John Deere, where he focuses on the precision farming aspect. His wife's great-grandfather farmed with horses. Now Wilcox works in an era when tractors drive themselves. "Those guys used to know every inch of the ground. Now we know every inch in a different way. Even though we get bigger (farms), we still farm it with the level of detail that our ancestors did when they only had 80 or 100 acres. They knew it inside out."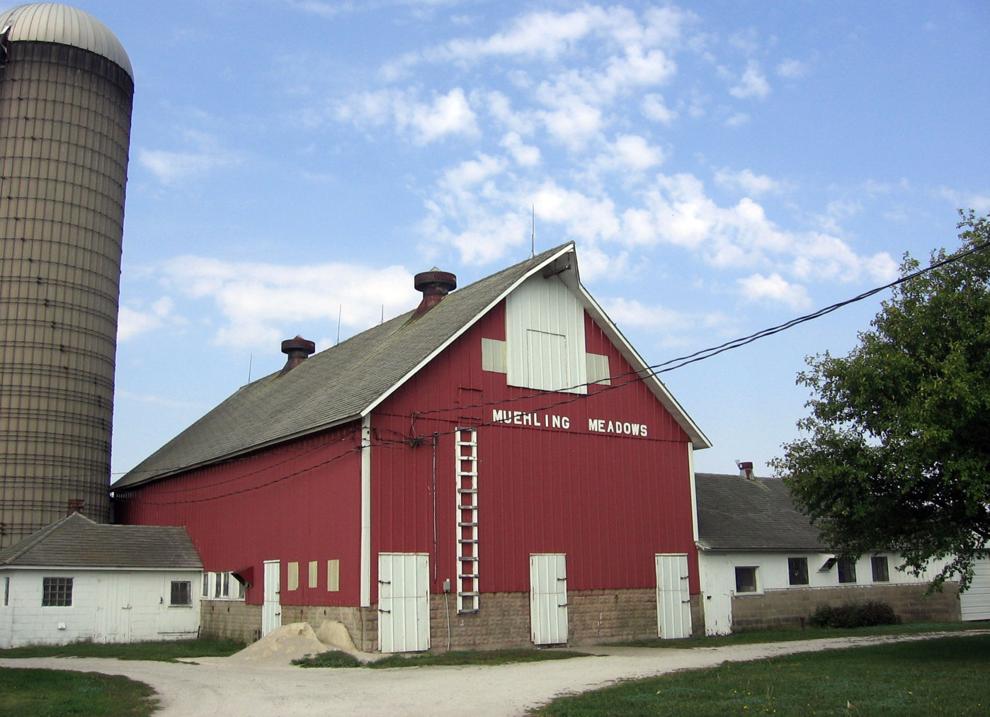 How long has your family been farming?
The Muehling family moved to the Cissna Park area in 1892. They purchased the home farm known as Muehling Meadows in 1902. Tim Wilcox grew up on a family farm in western Illinois before marrying Rita Muehling in 2008 and moving to Muehling Meadows in 2013. Tim's father and brother continue to carry on the Wilcox farming operation near Loraine.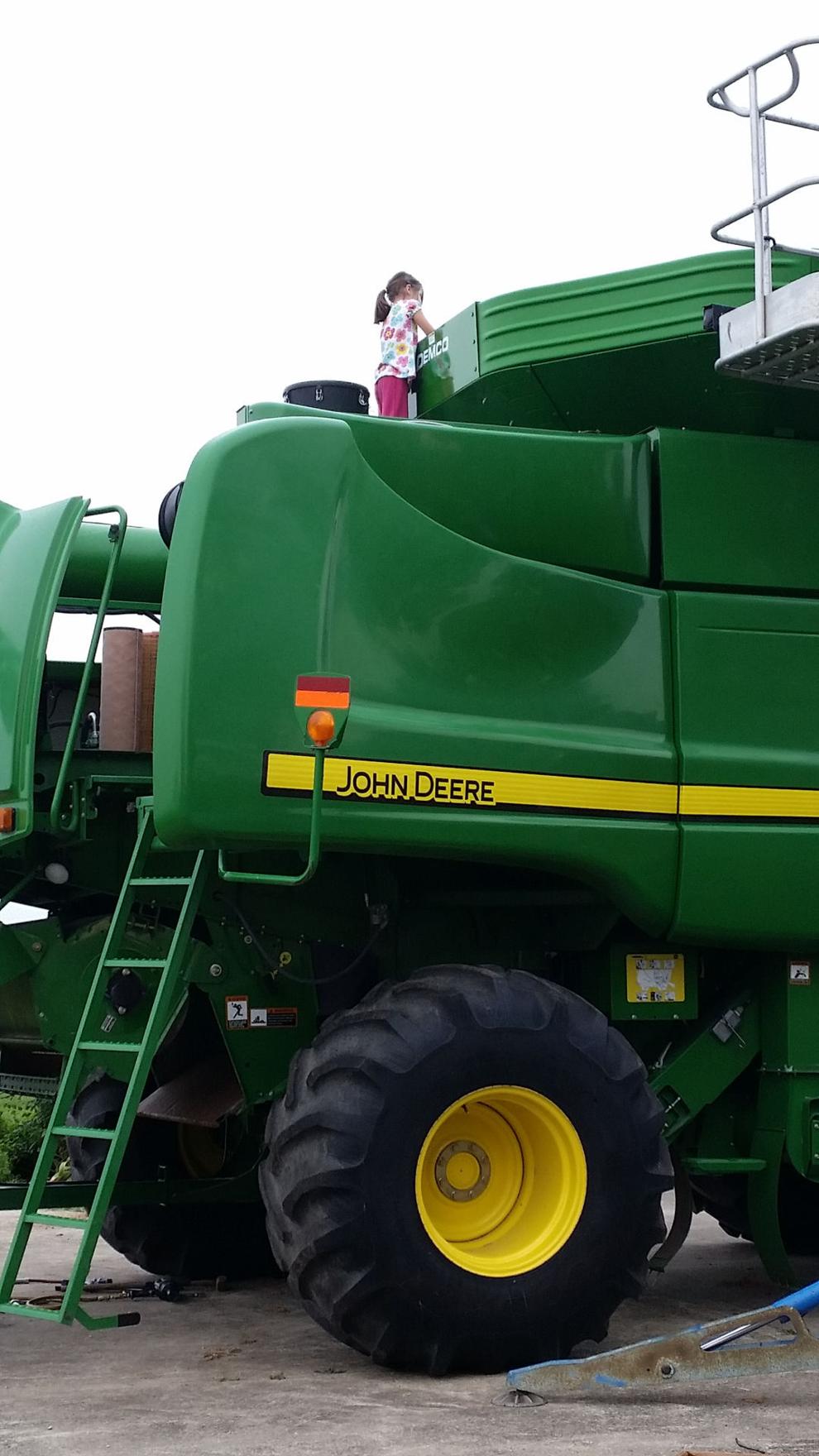 What does your farming operation consist of?
At the moment, our farming operation is strictly a row crop operation, raising corn and soybeans; however, it's hard for us to overlook how each generation has taken the opportunity to take the farm in a different direction. Starting in 1950, Rita's grandparents, Richard and Mary Ellen Muehling, established a herd of registered Guernsey cattle while Mary Ellen and her father started an egg route in the Kankakee area supplied by the farm's laying hen operation. Rita's father, Greg, was involved in the operation, and a formal partnership involving both couples was established when Linda Paydon joined the family in 1974. This partnership continued for 20 years before Greg transitioned the dairy operation to raising replacement heifers and the egg route ceased in the '90s before Richard passed in 2002. Two years after Tim and Rita moved back to the farm, the row crop operation, which had always played a supporting role, became the primary focus. Just as each preceding generation has made changes to the farm, Tim and Rita also have ambitions of diversifying in the future as they watch for the right timing and market opportunities.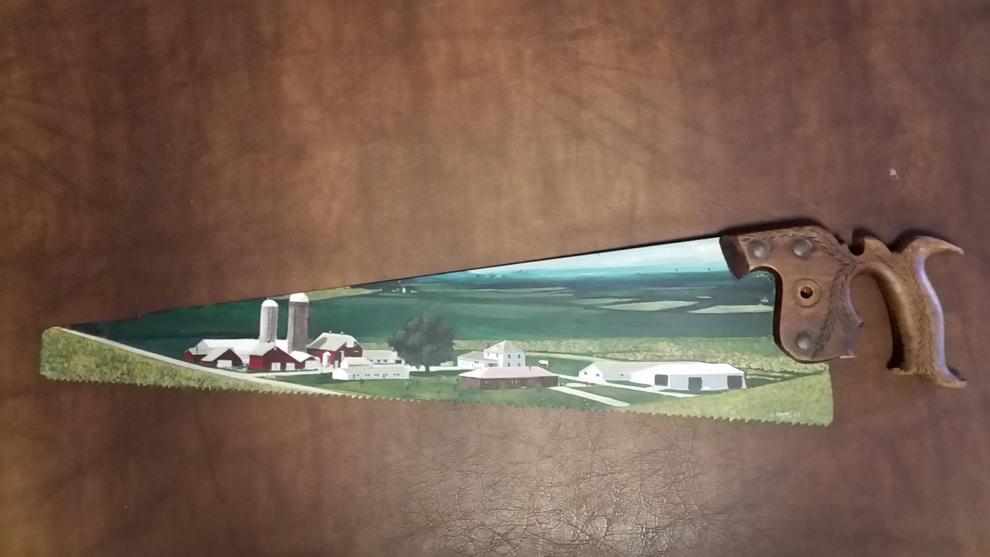 How many
people in the family

does the operation support?

Our operation supports the members of three households, spanning three generations — Mary Ellen Muehling (Greg's mother), Greg and Linda Muehling (Rita's parents) and Tim, Rita, Lillie and James Wilcox.

Any members of the family
in the farm operation also working other jobs?
Yes. Mary Ellen currently works part time in the office at Cissna Park Family Dental, Linda is a retired school teacher, and Tim works full time as an engineer for John Deere.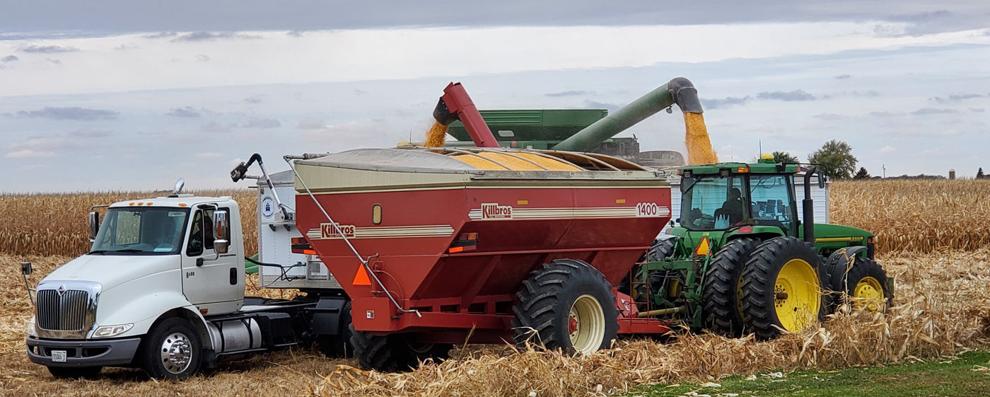 How have you seen farming change of the years?
Mary Ellen's father farmed with horses. Greg's father farmed with a WD-45. Tim's father farmed with a John Deere 4430 and 4250. Lillie and James' father farms with newer John Deere tractors that can mostly steer themselves. The change in size and advances in technology have been staggering over the past 100 years. Even as the equipment gets bigger, the management of the ground gets more precise and data-driven.
Your farm equipment: Green (John Deere), Red (Case IH) or other?
While Rita was growing up, her family ran Allis-Chalmers and White tractors, but they really had no strong attachment to any particular brand, so accommodating Tim's preference for John Deere equipment came fairly easily when he joined the family farm.
What makes farming
such a good vocation?
Farming can be much more than a vocation and a business. In many farms, multiple generations can be found working side by side and contributing in whatever way best fits their season of life. This multigenerational environment is a wonderful way to raise a family, mentor the next generation and pass down invaluable wisdom about life. While there are many other rewarding vocations and lifestyles, we have to admit that we, personally, are partial to farming for these reasons.
If you could change one thing about farming, what would it be?
We would change the economy of scale that seems to be necessary for a corn and soybean row crop farm to be successful in the Midwest. Given what a great vocation and lifestyle farming can provide, we just wish it was more practical for smaller farms to be successful so more people could have the opportunity to have this vocation and lifestyle if they so desired.
What's the best time of the year to be on the farm?
We honestly had a very difficult time within the family coming to an agreement to answer this question. While there are different things we all look forward to on the farm all throughout the year, it's a close tie between spring planting and fall harvest. The excitement of putting the seeds into the ground after months of preparation and planning can only be rivaled by the exhilaration of bringing in the harvest after a year's worth of hard work!