Farm Family of the Week | Stewarts started their operation from scratch
On Tuesdays and continuing through harvest season, The News-Gazette's Dave Hinton will spotlight a Farm Family of the Week. Email nominations to dhinton@news-gazette.com.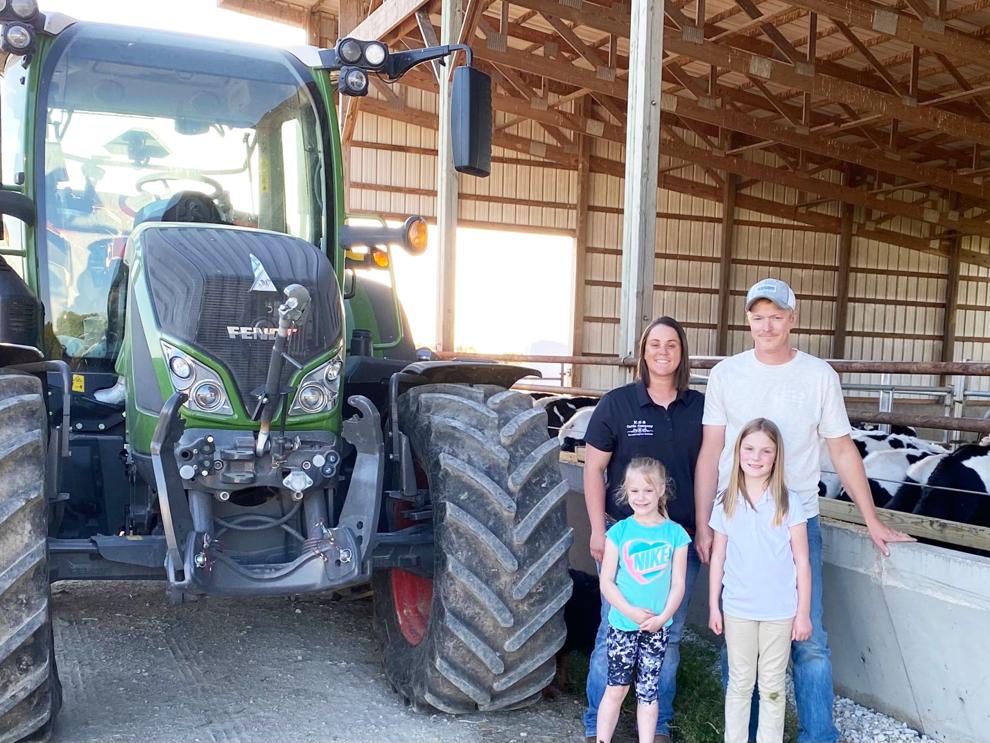 Next up: The Brandon and Katie Stewart family of rural Sullivan.
Farming is an extremely difficult profession to enter for people without connections. Brandon and Katie Stewart did it the hard way. They started from scratch, and they did it by raising livestock and starting a custom hay-baling operation, even though neither one of them grew up on a farm.
They did have a few things going for them — a mentor in the form of Katie's grandfather, the late Don Apke; they both majored in agriculture at Lakeland Community College; and Brandon worked several summers in a hay business growing up.
Katie said of her grandfather, "A place went up for sale (20 acres) next to him. He encouraged us to buy it. When we got started, a feed salesman said (we should) start raising Holstein bottle calves. We started with five. From there we grew up to ... 160 at one time."
Apke, who farmed "a little bit in his younger days" while also working another job, was vital in encouraging the young couple.
"He pushed us and gave us advice and was our biggest cheerleader. There were several times when it got hard. He said, 'Hey, just keep going, and it's going to pay off one of these days,'" Katie Stewart said.
He was right.
They have a number of farmers for which they custom bale in the Arthur area. Among their customers are quite a few Amish farmers.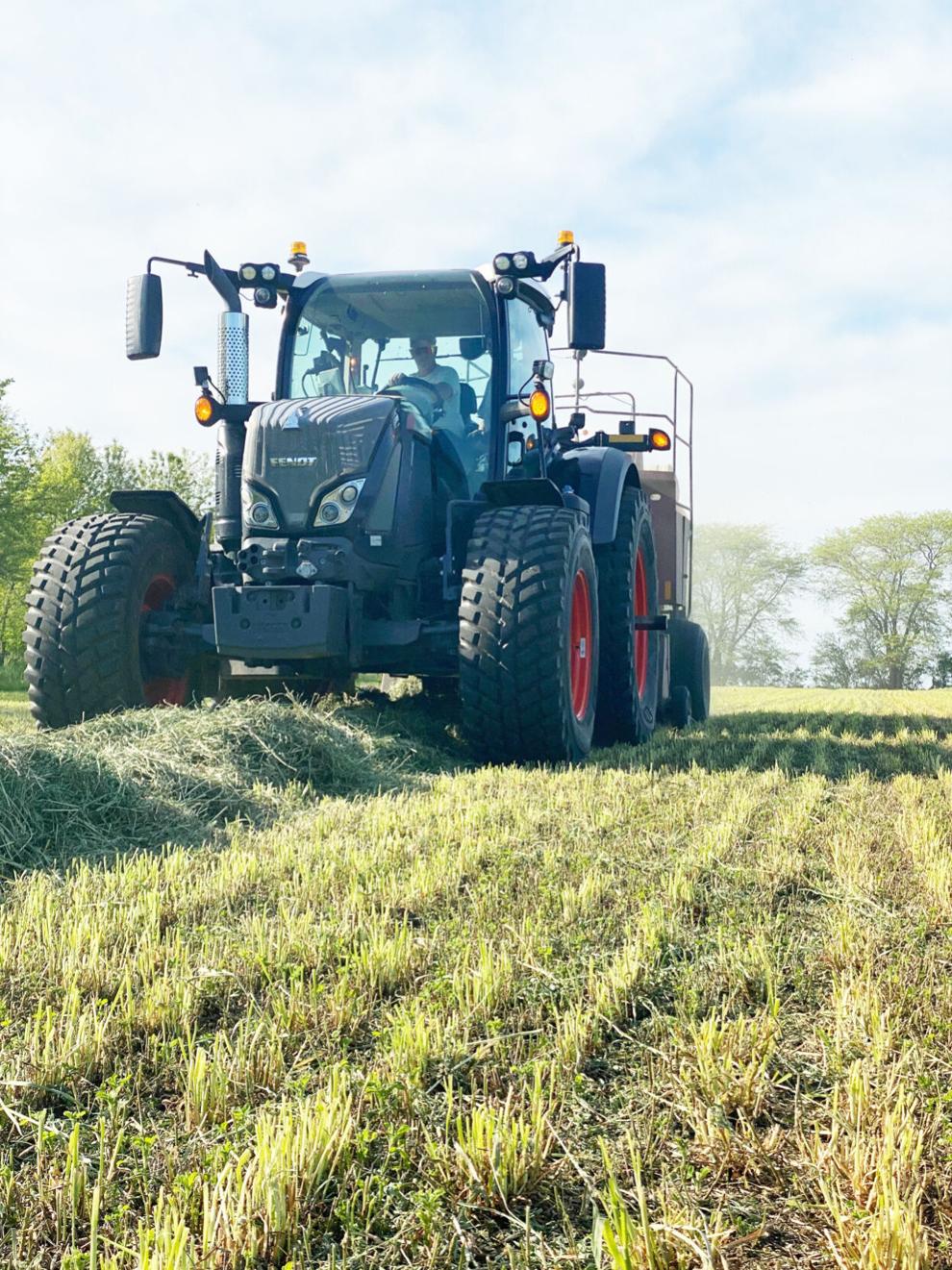 How long has your family been farming?
We've been farming for 12 years, and we are first generation. We started everything from scratch.
Where is your farm operation?
Sullivan
What does your
farming
operation consist of?
We are a livestock and hay operation. We have a retail beef business, small cow/calf herd, and we also commercially feed out Holstein steers. With our custom hay business, we offer custom mowing, round baling and big square baling.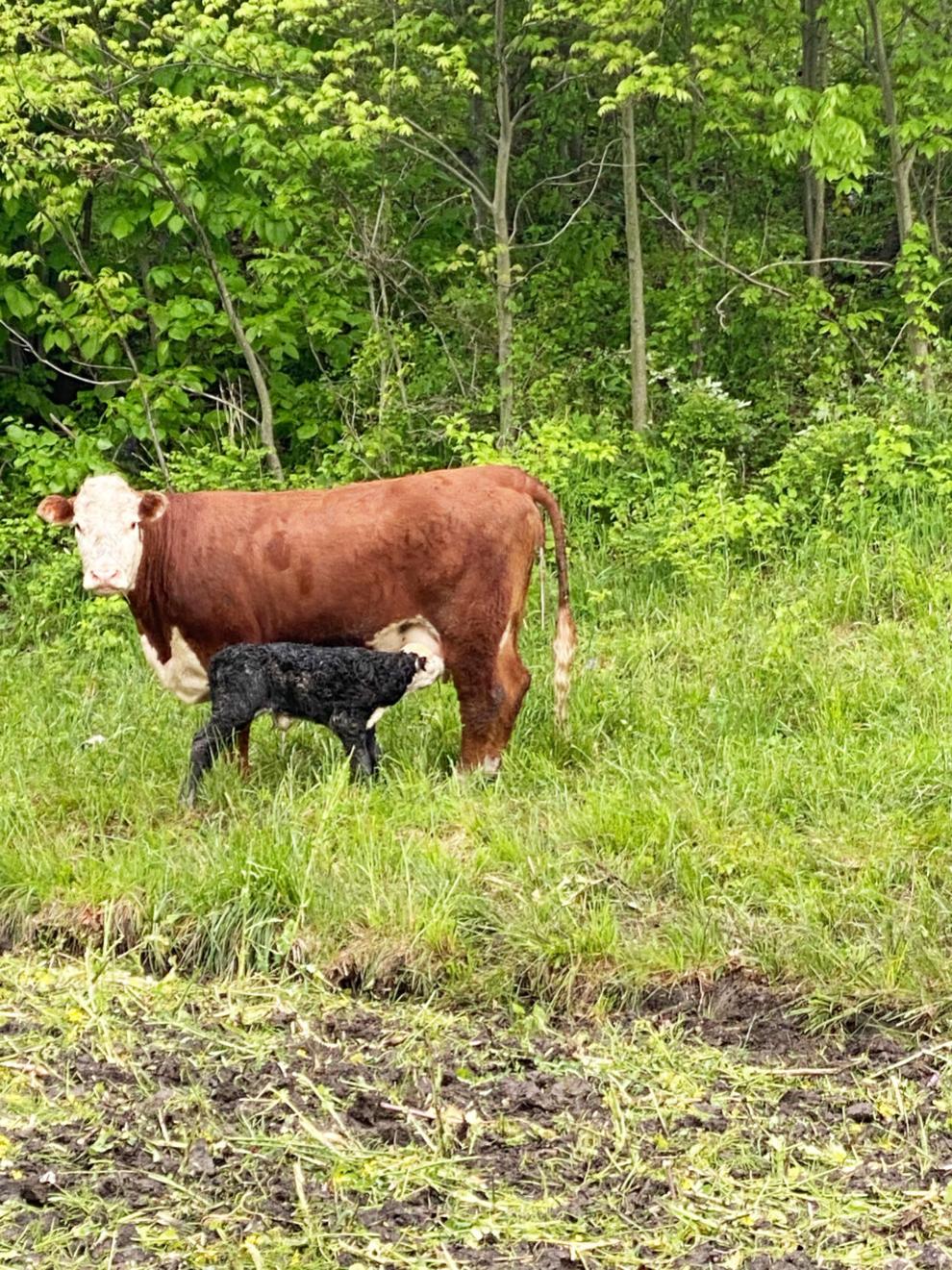 How many
family members
does the farm support?
It supports just our family — Brandon and Katie Stewart and our daughters, Ellie, 7, and Dawn, 5.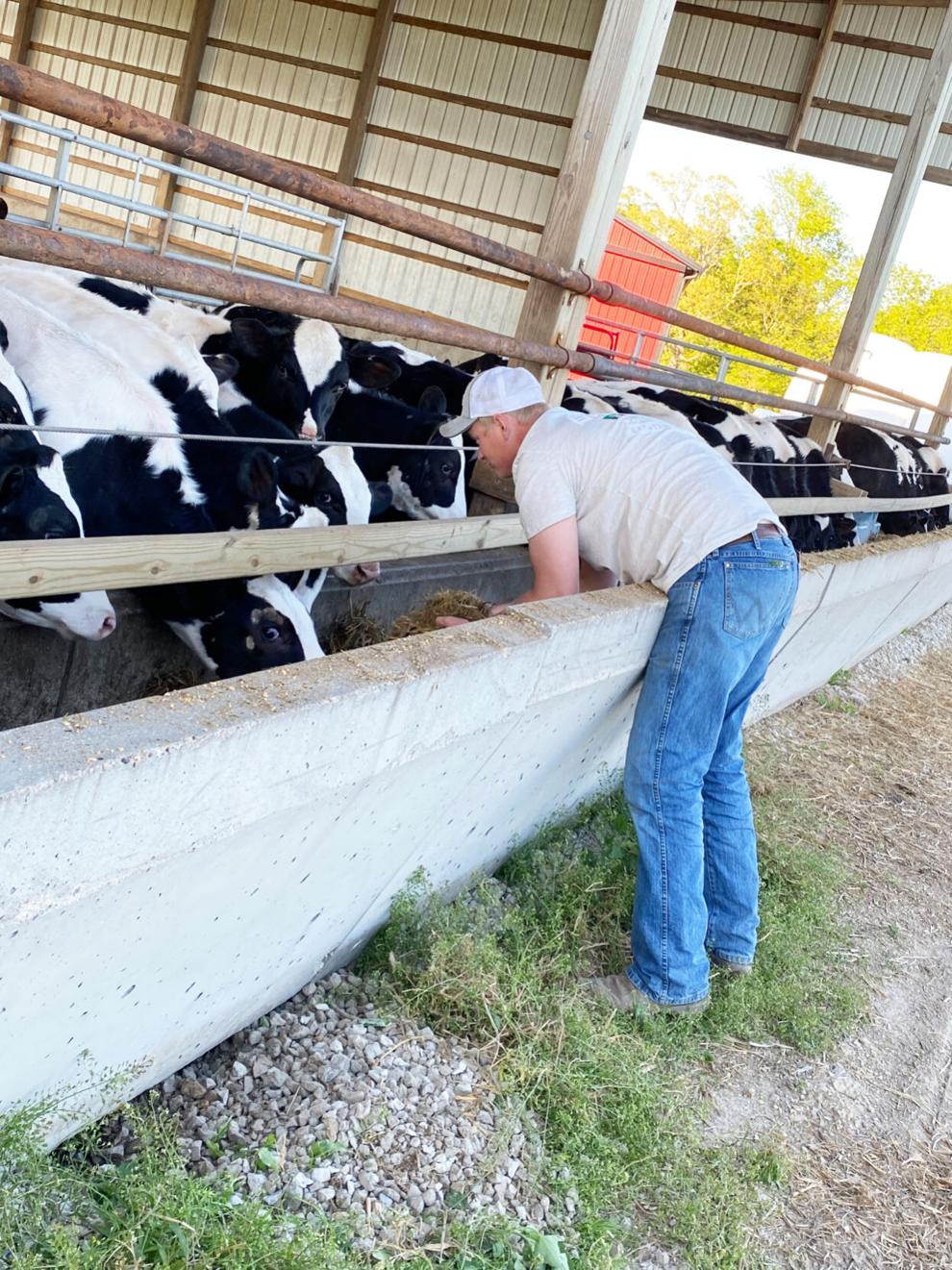 Do any members work off the farm?
Yes. Brandon, is an equipment salesman at Kuhns Equipment in Arthur.
How have you seen farming change over the years?
For us being young/beginning farmers, we've learned that diversification and the ability to think outside the box is what has helped us adapt to change in the last 12 years.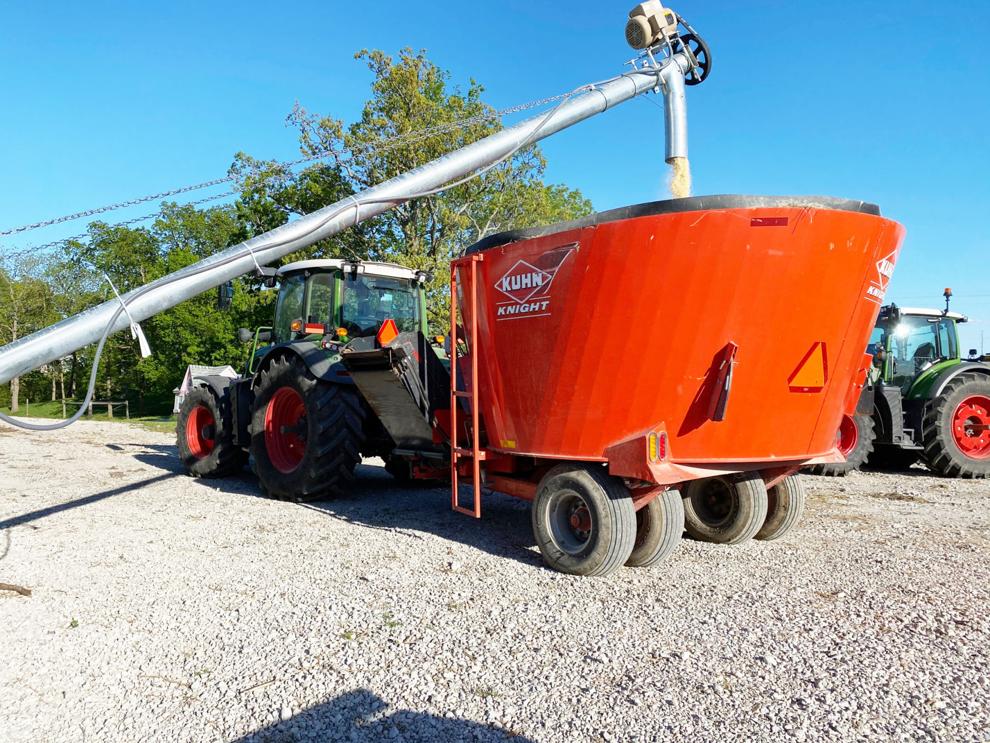 What kind of farm equipment do you use? Are you green (John Deere), red (Case IH) or other?
We primarily run Fendts and Massey Ferguson. And our balers are McHale, based out of Ireland.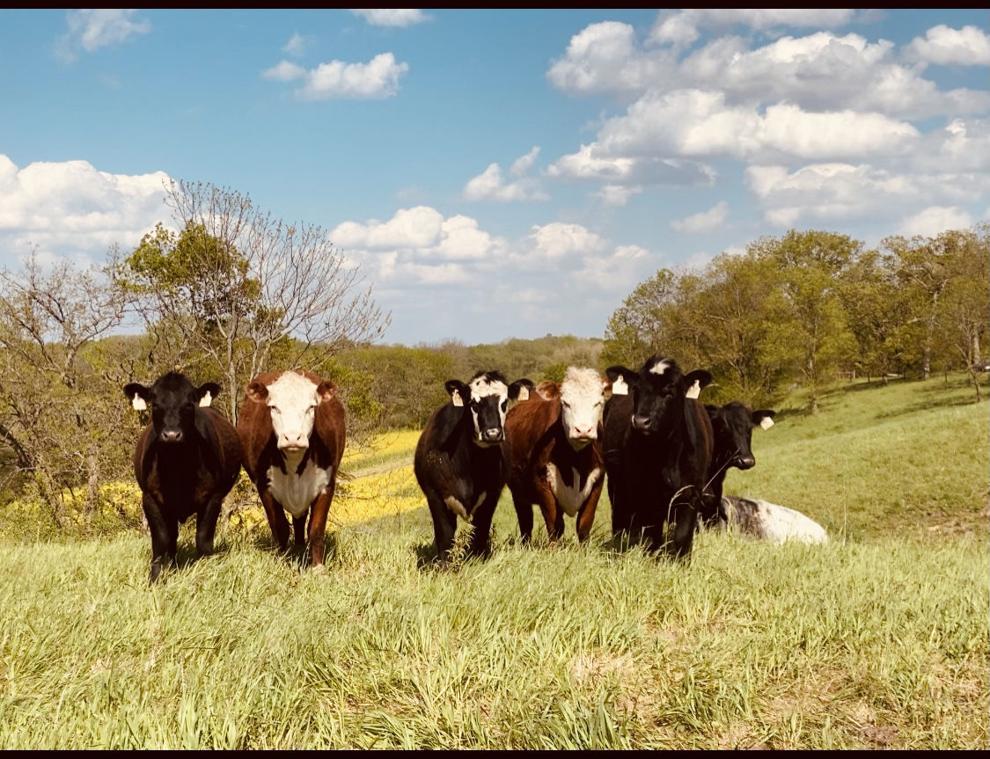 What makes farming
such
a good vocation?
For us it's being able to take something from nothing and make it into this perfect product. And to know you had a hand in it every step of the way just makes it so worthwhile. Livestock farming can be extremely rewarding, and you learn so many lessons along the way that you use those lessons through other aspects of your life.
If you could change one thing about farming, what would it be?
We wish it'd be easier to get started. We wish people could have the right mentors like we did to help them get going.
Best time
of the year
to be on the farm?
For me (Katie), my favorite time is late spring. In the spring the farm just comes alive. We've got cows calving, kittens being born and also baby goats. And it's time to start gearing up for hay season, getting equipment ready. Brandon's favorite time is summer because we're right in the thick of hay season.