On Tuesdays and continuing through harvest season, The News-Gazette's Dave Hinton will spotlight a Farm Family of the Week. Email nominations to dhinton@news-gazette.com.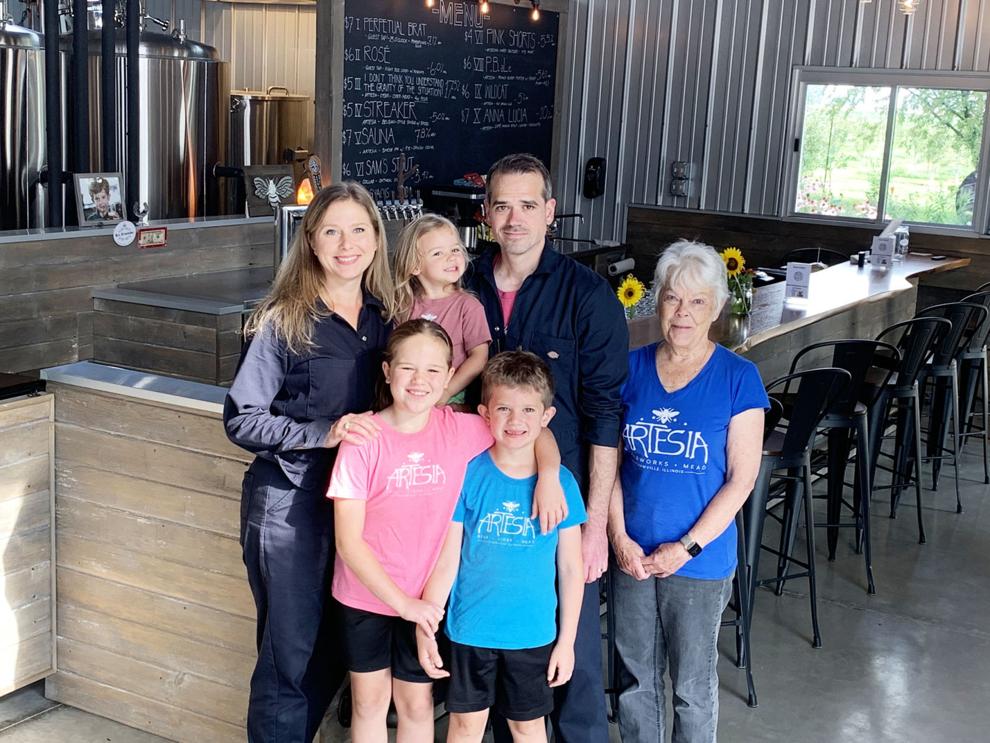 Up next:
The Tammen family of rural Thawville Morris and Linda Tammen used to operate a traditional grain farm. A few years ago, they switched gears to focus "on apples and brewery construction." Their brewery is set to open later this month. How long has your family been farming?
Morris' great-grandparents, Andrew and Katrina Olson, were the first members of the family to own and operate the farm. They immigrated to the United States around 1880. She came from Denmark, and he came from Sweden.
Where is your farm?
About 3 miles east of Thawville.
What does your farming operation consist of?
The majority of the farm is planted with corn and soybeans, but the acreage around the brewery has hundreds of apple trees and berry bushes that we use in the cider and mead we produce. We have beehives at various locations all around the farm and four large vegetable gardens where we grow fresh produce for the family.
How many people in the family does the operation support?
We plan to open the brewery Aug. 28, but two of our children who live nearby and their spouses, my husband, my aunt and I have been working on the project for a long time. Our oldest daughter, Alison, lives near Detroit, but she and her husband, Scott, provide regular, valuable input.
Do you have any members of the family in the farm operation also working other jobs?
Ryan and Evan brew our beer, cider and mead. Ryan Reber (our son-in-law) is a licensed independent architect in Urbana, and he designed the brewery and served as a general contractor. His wife, Katrina, (our daughter) teaches sixth grade at Urbana Middle School, is the business manager for the brewery operation and takes care of the honey harvesting.
Evan (our son) is an associate director of development for the College of Liberal Arts and Sciences at the University of Illinois, teaches oboe at Millikin University and performs in some regional orchestras. His wife, Angela, is admissions director for the UI School of Music Illinois and manages the farm's social-media accounts.
Our aunt Louise has recently moved here from Michigan, and she is working on the farm and assisting in the brewery.
After 35 years of teaching elementary school, I retired in 2012. In 2018, Morris and I decided to quit farming most of our ground so that we could focus on our apples and the brewery construction. We began renting our land to four young farmers in the area. We use organic farming methods with our orchard, berry patches and beehives.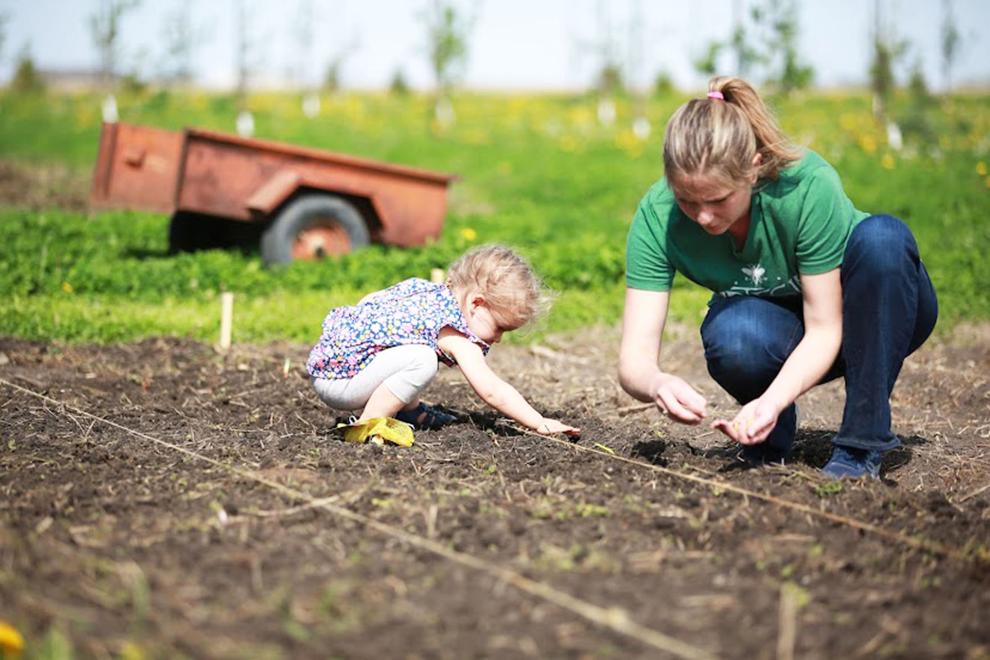 How have you seen farming change over the years?
Farms have become bigger and less diverse over the years. But, on a positive note, many farmers now make their ground more hospitable to native species by letting their roadsides grow and planting more cover crops.
Simply allowing milkweeds to grow in waterways and ditches has brought an increase in monarch butterfly populations in our area. The focus is shifting toward sustainable practices that improve soil health by increasing the levels of organic matter.
Your farm equipment: Green (John Deere), Red (Case IH) or other?


My brother was associate chief counsel for John Deere Credit, and that helped convince us to go with green. Most of the big equipment was sold in 2018, and the funds were used to help finance the brewery construction.
What makes farming such a good vocation?
We enjoy working with nature and helping our children and grandchildren build a stronger connection to the land. I remember a beautiful day last spring when Ryan and Evan came to brew. The littlest grandchildren, ages 2 and 3, spent time planting a vegetable garden with Katrina. Morris and Angela weeded and mulched apple trees. The older grandchildren, ages 7 and 9, ran the garden tiller and planted flowers. Whenever the kids got tired, they laid down in the clover and rested a while. On days like that, life seems perfect.
If you could change one thing about farming, what would it be?
I wish more people had the opportunity to live off of the land in closer connection with nature. Modern practices make it difficult to enter into an agrarian lifestyle — you usually have to be born into it. You don't have to go back many generations in most families to find a connection to the land. One of the reasons we opened our farm brewery was to give people the opportunity to re-establish those connections, a place where they can sit outside in the orchard with their family, enjoy a nice glass of cider and watch the sunset together.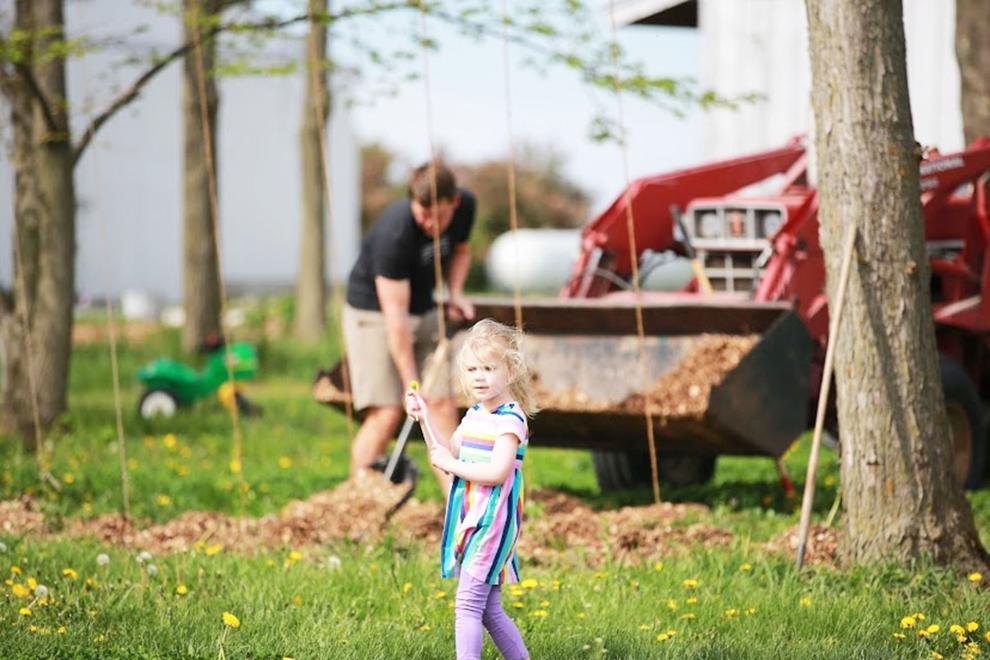 Best time of year on the farm?
There is magic in every season — the winter planning and anticipation, watching plants and bees wake up in the spring, seeing everything flourish in the summer sunshine, harvesting and pressing apple varieties at optimized ripeness in the fall — each season speaks to us in different ways.