On Tuesdays and continuing through harvest season, The News-Gazette's Dave Hinton will spotlight a Farm Family of the Week. Email nominations to dhinton@news-gazette.com.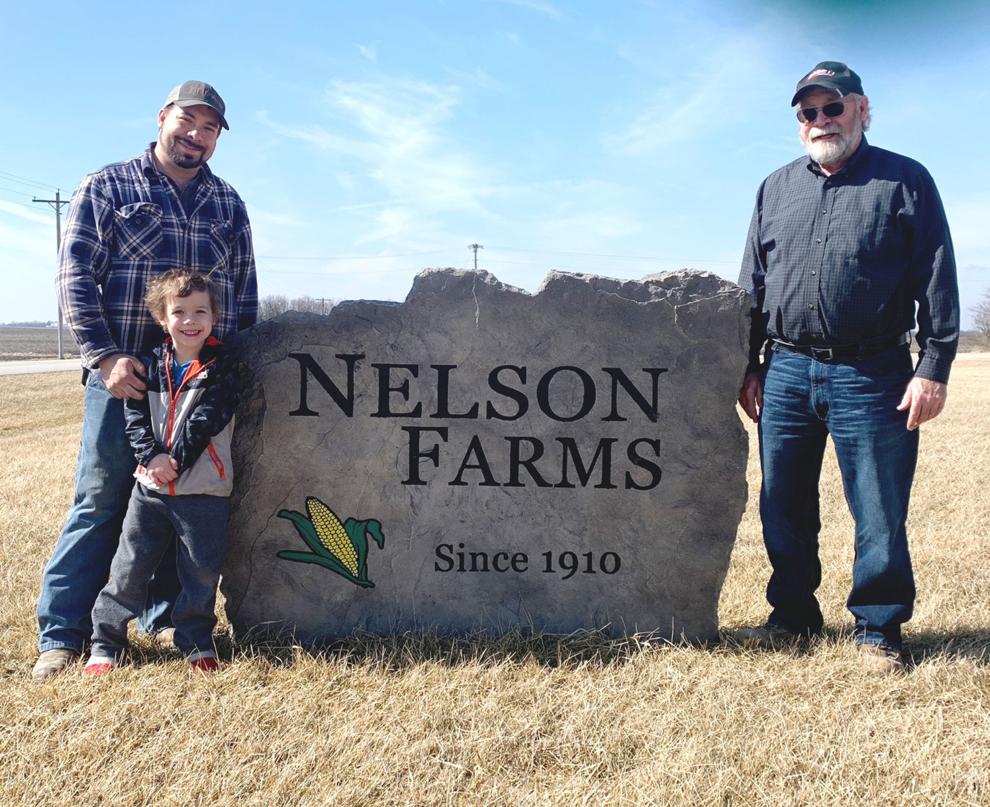 NEXT UP: The Nelson family farm of rural Paxton and the Loda-Buckley area, operated by Rick and Pat Nelson, and their son and his wife, Mike and Manda. It's a farm operation that extends back to 1910, started by Rick's great-grandparents. Both Rick and Mike are Paxton High grads — 1970 and 2004, respectively — and both earned the FFA State Farmer degree.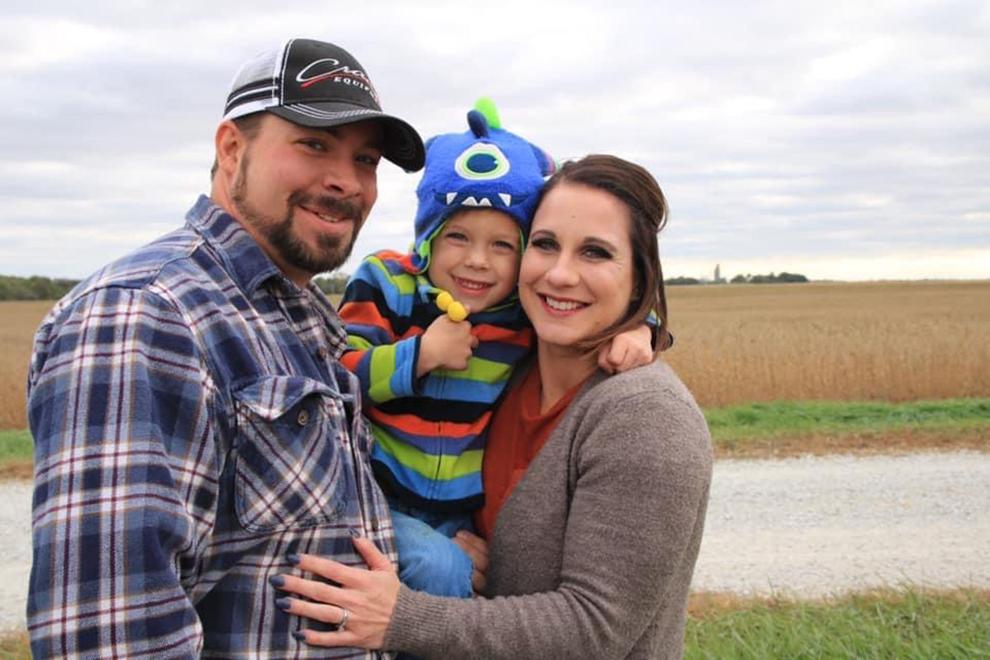 How long has your family been farming?
The Nelson family began farming northwest of Paxton in 1910 when Rick's great-grandparents, John and Hannah Nelson, rented 320 acres from the Perdue family. Rick's grandparents, Ellven and Mabel Nelson, took over renting the farm from the Perdues in 1917. Rick's parents, Stanley and Alice Nelson, began farming in 1951 and moved to the "home" farm and began operations there in 1957.
Stan and Alice purchased the farm in the 1960s. Rick graduated from the University of Illinois in 1974 with a degree in ag economics and went to work for his dad on the farm. Rick married Pat Grohler in 1977 and began renting additional land shortly thereafter.
Rick and Pat moved to the home farm in 1988 and became the fourth generation on the farm. The Nelson family continued to both rent and purchase additional land over the years. Their oldest son, Christopher, became a pastor, while their younger son, Michael, joined the farm operation in 2008 after completing his studies in agriculture at Parkland College. Today, Mike is married to Manda and farming with Rick. He is the fifth generation in the Nelson family farming tradition. Their son, Owen (age 6), has already said he wants to farm with his dad when he grows up — the sixth generation.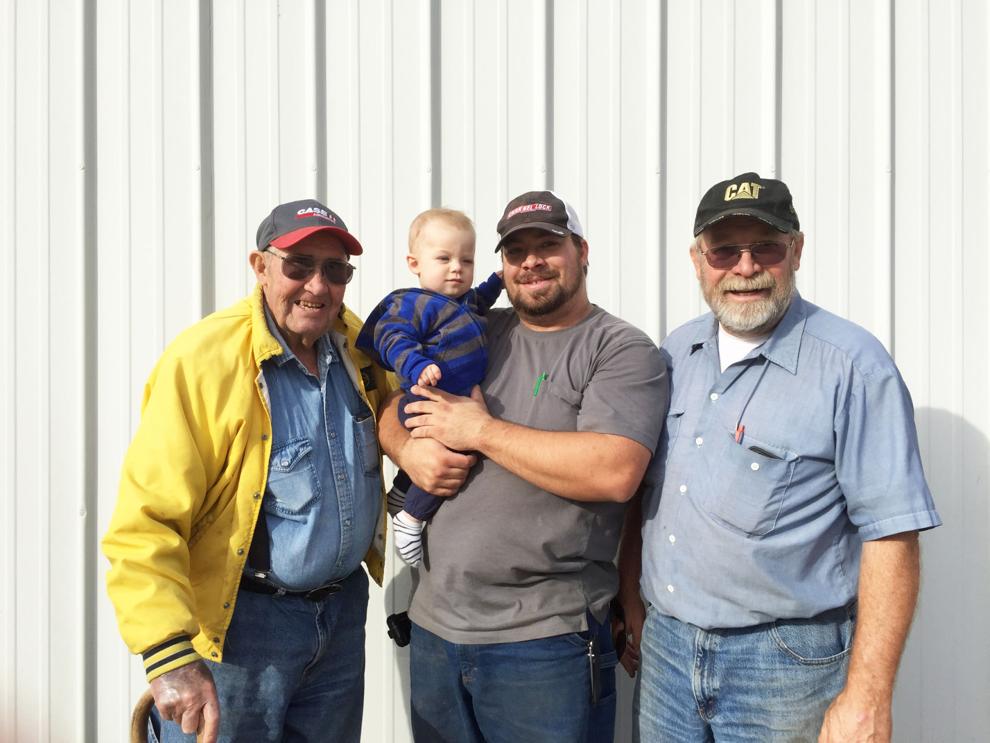 Where is your farm operation?
The Nelson home farm and base of operations is located two and one-half miles northwest of Paxton. We farm mostly northwest of Paxton, but also have farms southwest and also east of Paxton, as well as an exchange labor/custom farming arrangement with Bob Lindgren of Loda, which expands our farming operation geography to northwest of Loda and southeast of Buckley.
What does your farming operation consist of? For example, is it strictly a grain operation, or do you also have livestock? We are a corn and soybean farm. We do not have any livestock. We do most of the crop spraying and most of our own machinery repair and maintenance work. We also do our own drainage and earth-moving work with a wheel trencher, a tile plow, a backhoe and a 9-yard elevated dirt scraper.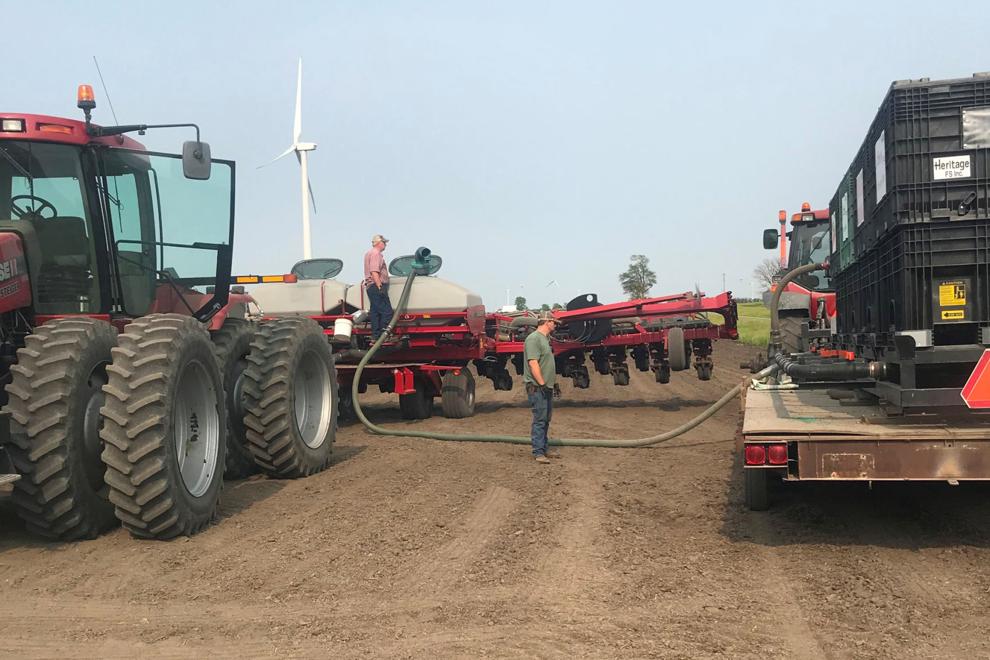 How many people in the family does the operation support?
Both Rick and Mike are full-time farmers. Part-time labor is used as needed, especially during the fall. In addition, Rick's sister, Colleen Woodcock, is one of their landowners, and her land ownership provides a significant portion of her annual income.
Do you have any members of the family in the farm operation also working other jobs?
Mike's wife, Manda, is a part-time baker with her own business. She is also a Zumba instructor. Even with a young son, she still finds time to make and coordinate delivery of field lunches twice a day to those of us in the field during planting and harvest.
How have you seen farming change over the years?
Rick says — When I was a kid in the '50s and '60s, spring work consisted of three to four tillage trips before the four-row planter made its pass. We cultivated both corn and beans twice (sometimes three times for corn) to try to control weeds. Then we ALWAYS walked beans to remove weeds. The development of effective weed control products completely changed things. Now we use no-till and conservation tillage practices along with crop protection products.
We also had livestock when I was a kid — cattle, hogs, sheep and chickens. We stored ear corn in corn cribs and baled hay in small square bales — both labor-intensive operations. The neighborhood all joined together to help each other with these projects because of the labor needed. Good memories. But sometimes it became frustrating since you couldn't get anything done at home because of the neighborhood work commitment to each other.
Large, efficient livestock operation facilities shifted the economics away from small operations, which was fine with me because I hated daily chores and hauling manure! The combines and tractors back then were the open-station design and VERY dirty and noisy to operate compared to today's modern units, which are comfortable, clean and quiet.
Modern guidance systems and technology improvements like automatic shutoffs for planters and sprayers make daily field operations even less tiring than just a few years ago. I have collected combine yield monitor data since 1996, which transformed how we apply fertilizer using variable application rates. Computers have transformed our record-keeping and decision making. It has been a great transformation during my lifetime, and it will keep getting better and better.
Your farm equipment: Green (John Deere), Red (Case IH) or other?
We are predominately Case IH red. Two combines, two 4WD tractors, three front-wheel assist tractors, two planters, sprayer, deep ripper — all red. Other equipment like spring tillage, grain cart and wagons are red color but from various manufacturers. But there are still a couple of smaller green tractors out here for utility purposes.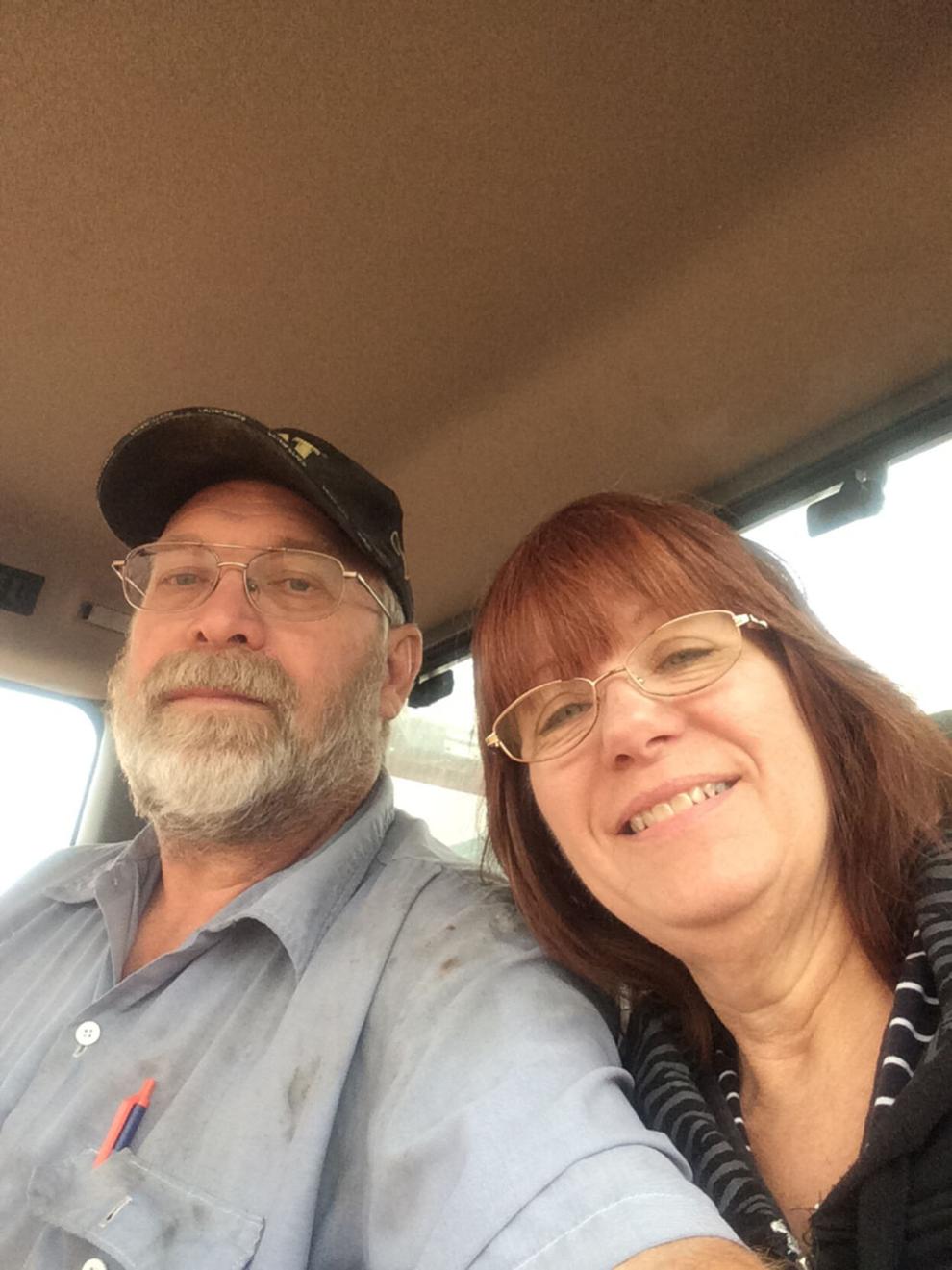 What makes farming such a good vocation?
You are your own boss. Yes, you have responsibilities to landowners and farm managers, but you set your own hours and make your own operational decisions. You get to work outside much of the time. And the workload and your focus is always shifting from project to project, season to season. It is not the same daily routine over and over and over.
If you could change one thing about farming, what would it be?


Marketing and weather have to be most farmers' greatest frustrations. Weather is the most stressful for me, says Rick. In-season operation decisions I must make today impact things two to three days out. For example, the field in front of me is not quite fit to plant — just a little too wet in places. It would be better if I wait until tomorrow. But the forecast says 70 percent (chance of) rain coming two days from now with a moderate amount of rain predicted. And there are other fields waiting. Do I wait or plant? Too often, the rain amount does not materialize at all, OR the rain amount is heavier and packs the ground and planted seed struggles to emerge. I would like more accurate and stable weather predictions for one to four days out. It would make farming easier and less stressful for me.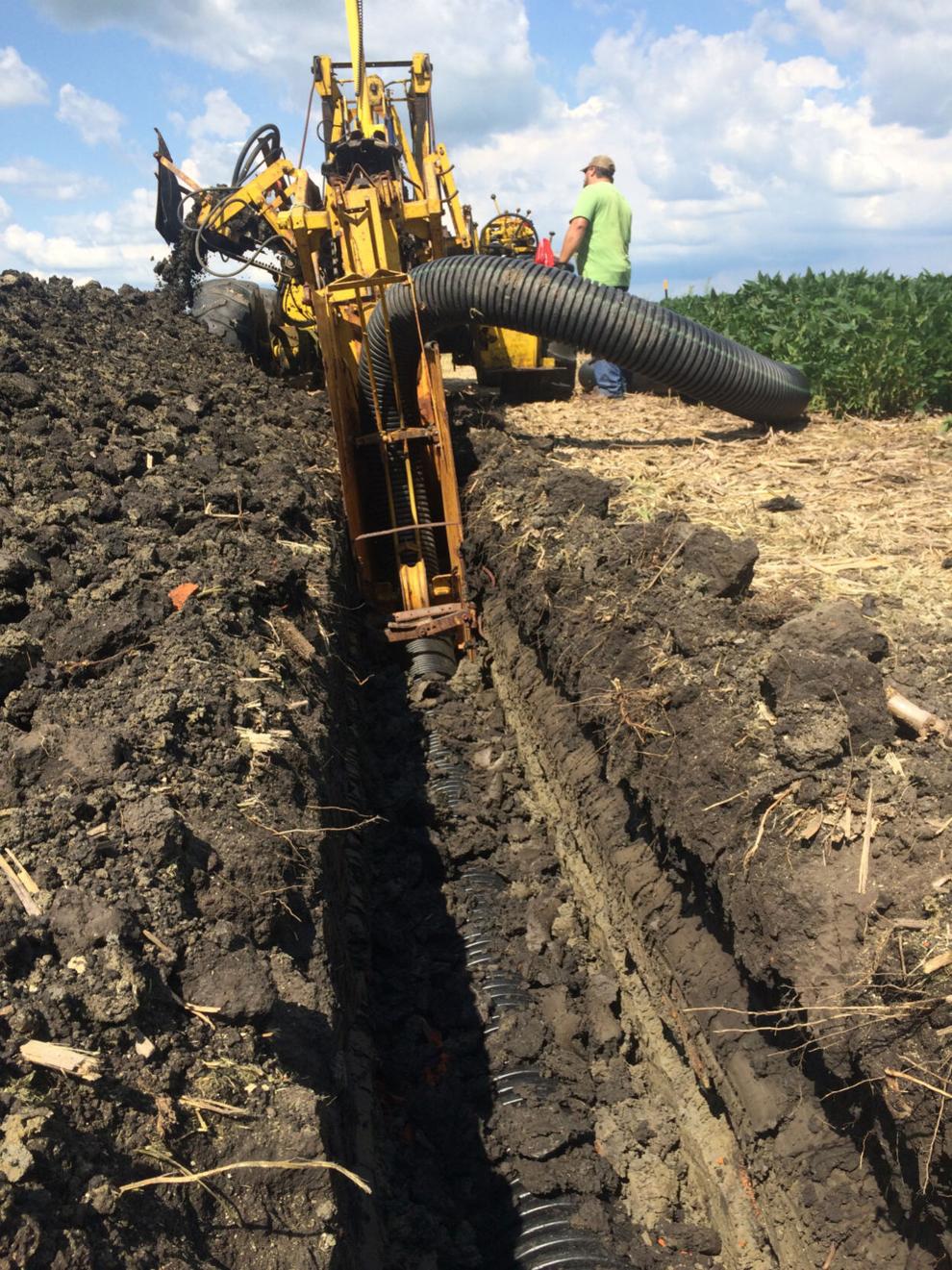 What's the best time of year to be on the farm?


Harvest. The air is crisp, the summer heat is behind us, the changing colors are great, the crop is ready and lays ahead of us ready to bring in. It completes the list of projects for this crop year — and one of my favorite things is crossing things off my "to do" list! Even when the crop is not so great, completing the planting/harvesting cycle is very satisfying.