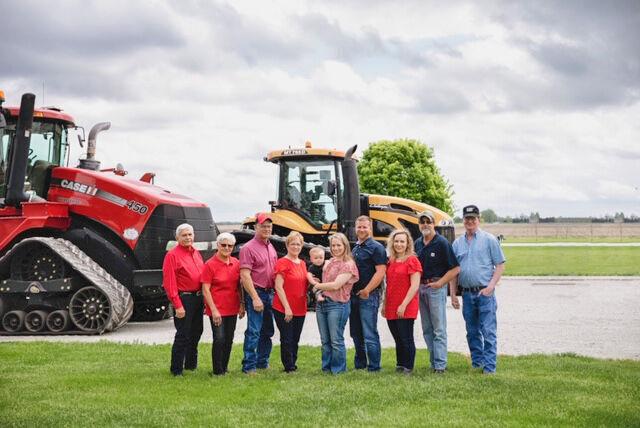 Want to purchase today's print edition? Here's a map of single-copy locations.
Sign up for our daily newsletter here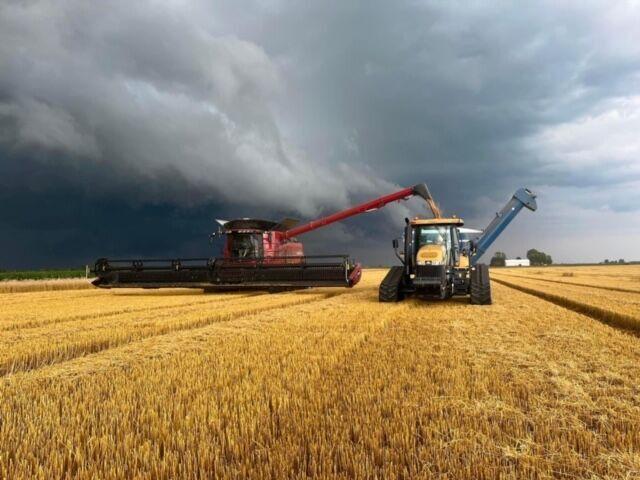 For Bill Wilson's money, there's no more rewarding line of work than the one his great-great-grandfather started in 1872, when he bought 80 acres of Champaign County land from the railroad.
"Farming not only allows me to be my own boss and make operational decisions, but I see it also as a way of life that encourages my children and grandchildren to learn about responsibility, hard work and the importance of strong family values," he says.
Here's more:
Where is your farm?
Our farming operation is located in Champaign and Vermilion counties, primarily the St. Joseph to Fithian area. 


How and why did your family come to this area?

My great-great-grandfather, John Loeffler, immigrated from Germany. His son-in-law, William John Wilson, took over farming and began purchasing additional acres creating the foundation of our farming operation.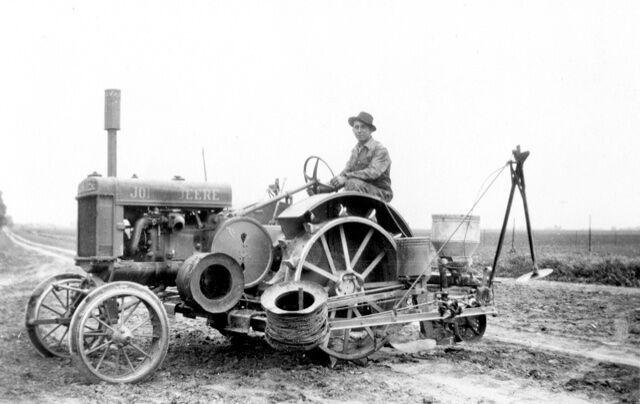 What does your operation consist of?
We raise corn, soybeans, wheat, hay and maintain a 60-head Angus cow/calf herd.

How many people in the family does the operation support?

Our farm supports eight people: my parents, Bill and Sandy Wilson; my wife Julie and myself; my daughter Hannah; and my daughter Olivia and her husband, Ryan Bott, and their son Rowdy, the seventh generation of our family farm.
We also employ Jeff Bott, Ryan's father, and seasonal help, Chuck Chestnut and Bob Gebbink.

Do you have any members of the farming family also working other jobs?

My wife, Julie, recently retired after working 33 years at the VA Illiana Healthcare System in Danville. She now keeps the farm books and has the best job babysitting our grandson, Rowdy. My daughter Hannah works as a graphic designer at Trigard Memorial in Danville. My daughter Olivia is a cash management administrator at Farm Credit in Mahomet.

How have you seen farming change over the years?
Obviously, we've seen equipment changes through the years with it becoming more reliant on technology as well as increasing in size, capacity and efficiency. But I've also seen changes as it relates to the farm family.
More families are reliant on outside income or benefits to support the farming operation. Other farms have struggled to maintain the farming legacy and are falling prey to large investors who see farmland as a means to diversify — often at the cost of the family farm.

Your farm equipment: green (John Deere), red (Case IH) or other?

We utilize whatever brand and technology we feel is the best for the job. Our goal is to operate track equipment to lessen compaction of the soil.
We still have the 1935 John Deere A that my great-grandfather bought new. This was the first rubber-tired tractor the family owned.

If you could change one thing about farming, what would it be?
The ease with which to develop a farm succession plan and limit government intervention and taxing.

What's the best time of year to be on the farm?
Fall harvest. The row crops are coming out of the field, hay season is done, calves are weaned and we're planning for the next year.
— DAVE HINTON