From his office at The Andersons just west of Champaign, Andy Gongwer can see the facility's American flag waving in the wind.
It's a beautiful sight for the operations manager, whose great-grandfather, grandfather and father served overseas in the military.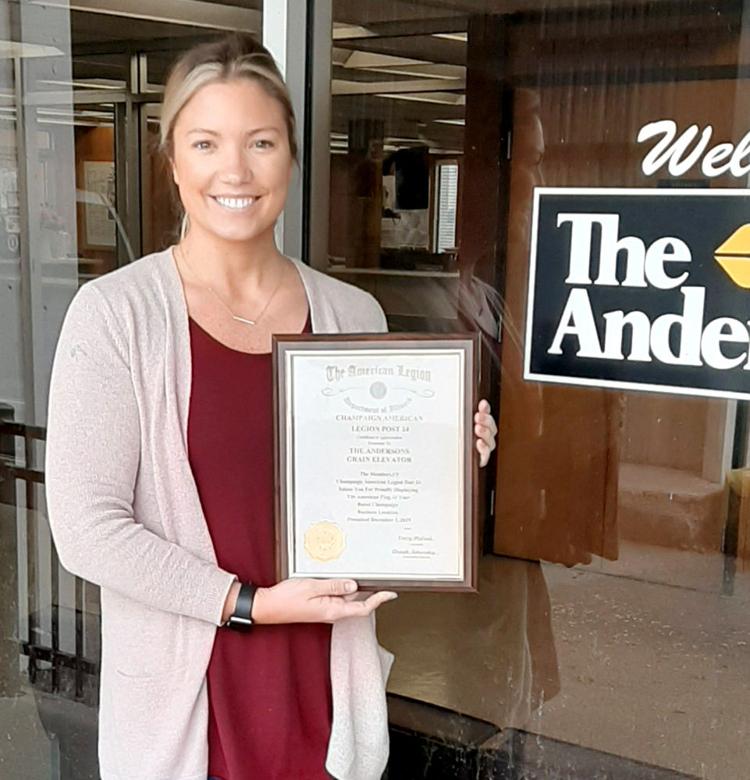 Gongwer's devotion to Old Glory is a red, white and blue reason why the grain elevator is December's recipient of Champaign American Legion Post 24's Certificate of Appreciation.
Each month for the past 12 years, Chuck Zelinsky has hand-delivered a plaque to a local business, recognizing proper display of the American flag.
"We congratulate and salute them," said Zelinsky, Post 24's Americanism Chair.
Country winds take a toll on The Andersons' flag, which Gongwer replaces himself and drops off at American Legion Post 1015 in Mahomet for proper disposal.
The flagpole just off Staley Road has stood tall since Opening Day in 1968.
"It's a reminder of all the sacrifices that so many have made," Gongwer said.
Know of a business to nominate? Reach out to Zelinsky by email at mrchuckz@comcast.net.