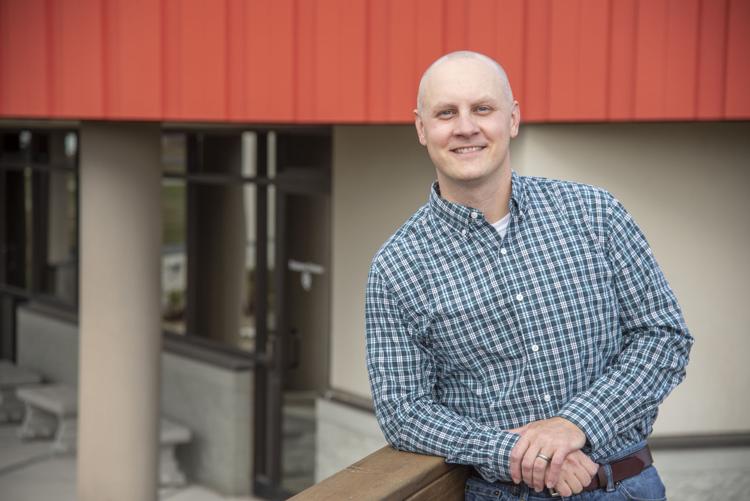 CASEY McCLURE grew up on a hog and grain farm in smalltown Newton — carrying feed buckets, baling hay and learning first-hand about hard work from age 10.
Which brings him to his real crummiest-job-of-all-time answer.
"I share that for context, because the worst job I had was working in a retail department store during college. I worked in the home department helping people find their favorite color of Fiesta Ware or the right kitchen gadget. I folded a lot of towels, too. I learned a lot about customer service from the experience. It also helped me discover the importance of finding your passion and building your career around it. As it turns out, I'm not passionate about Fiesta Ware."
A 2004 UI grad with a degree in agricultural finance, McClure is in Year 7 as a regional manager with Farm Credit Illinois. He's among a group of managers working out of the Mahomet-based office that serves Champaign, Douglas, Ford, Piatt and Vermilion counties.
The supervisor of 10 and father of three took time out to answer a few questions from Editor Jeff D'Alessio in the 50th installment of our weekly speed read spotlighting leaders of organizations big and small.
---
One thing I've learned about being a leader is that … leadership and parenting have several similarities.
You share in the joys and hardships of your teammates, just like with your children. Seeing them go through struggles or administering discipline is tough, but you have to remember that adversity can lead to growth, especially with proper coaching and support.
I'm frugal in that … I drive a Hyundai Accent Hatchback with a six-speed manual transmission.
The biggest business risk I ever took was ... giving up a large, comfortable portfolio in an area close to where I grew up to take my first management job in a new territory.
This was motivated by what was best for my family. Ultimately, the choice led me to where I am now, which again is the best place for my family.
My one unbreakable rule of the workplace is … be honest. Mistakes happen. Sometimes things just don't go the way you planned, but you always have to be honest.
As far as the last luxury in which I indulged ... we built a house a little over a year ago. I was the general contractor. I justified the purchase of a Milwaukee Fuel cordless tool set.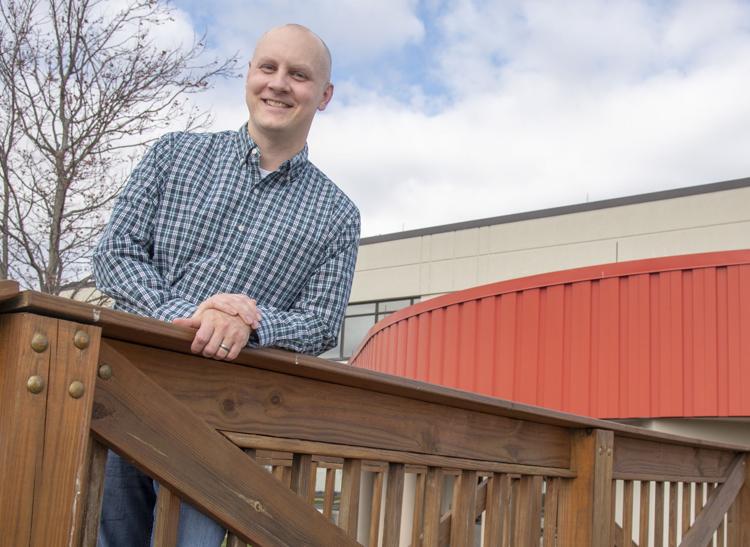 It may not seem like much of a luxury, but to a guy who loves tools, they are the bee's knees.
The most beneficial college class I took was … ACE 254 — Intro to Ag Finance — at the University of Illinois.
The class was great, but better yet it introduced me to Dr. Bruce Sherrick. He became a mentor and introduced me to Farm Credit.
My philosophy on meetings is ... always have an agenda and keep the meeting as short as possible while still being thorough.
If I had to pick out my single favorite moment of all-time in this job … there's no single moment that stands above the rest.
Seeing an employee you've coached develop into a talented and high-performing player is very satisfying. I also recall several agricultural loans earlier in my career that were rewarding.
One in particular was to a young farm couple who were so genuinely appreciative. I still feel grateful for the opportunity to help them. You don't remember the big loans that get all the accolades. You most remember the people you helped.
I can't live without my ... Lord and Savior.
When it comes to my business role model … I've been blessed to have several mentors who were people of faith and high moral character. They've all shaped me in some way.
I'm especially grateful for the time I spent with our late CEO, Tom Tracy, who passed away unexpectedly last year. He was a mentor to me at a particularly pivotal time in my life and career.
Given his untimely passing, I'm humbled to have called him a mentor.
I'm up and at 'em every day by … 5 a.m.
My exercise routine involves … stretching in the morning, periodic breaks throughout the day with body weight exercises — pushups, planks, air squats, etc. — and 30 to 45 minutes on the treadmill in the evening followed by more stretching before bed.
On a 1-to-10 scale, the impact of the pandemic has been a … 5.
Our business has stayed steady throughout the pandemic. Farming is a volatile business and hasn't been immune from the effects of the pandemic, but we've been fortunate to stay busy.
The stay-at-home order forced us to utilize technology more directly, but it has taught us a lot about the benefits of a work-from-home model.