Beyond the Boardroom: Longview Bank's Jim Chandler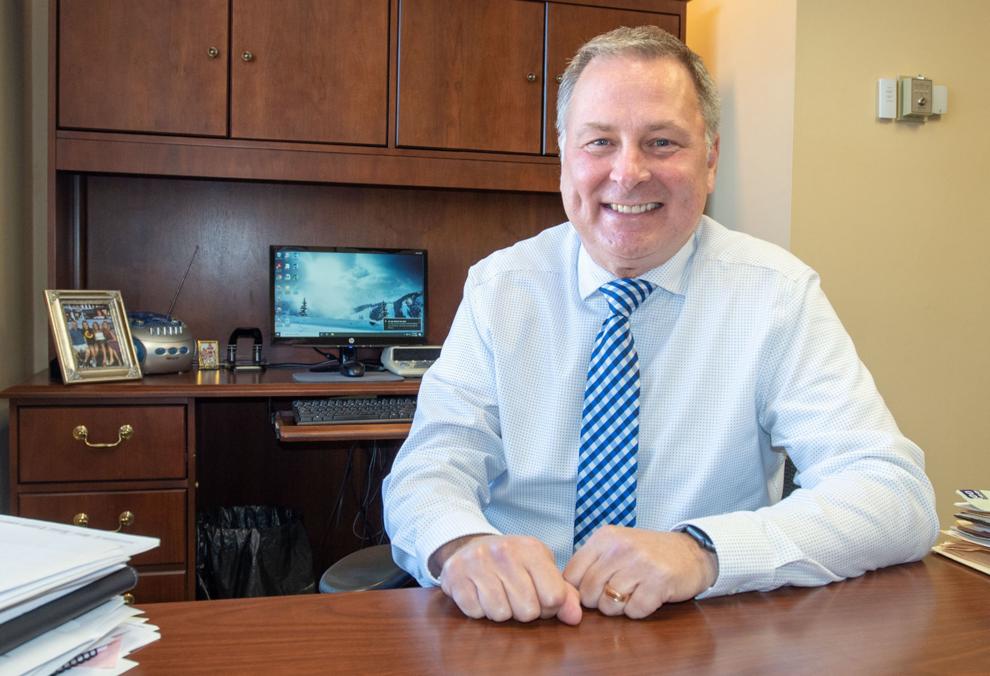 The people have spoken, and JIM CHANDLER sure liked what they had to say.
Best bank or credit union in the area, when all the votes in The News-Gazette's People's Choice competition were tallied? Longview Bank.
Best home mortgage services? Longview Bank.
Best place to work in the professional services category? You guessed it.
"We were really excited, as you can imagine," the Ogden-based president and CEO of Longview Bank says of hitting the trifecta. "Very proud of my group and very thankful and appreciative of the customers that voted for us."
A Mattoon native and Eastern Illinois grad who recently moved from Catlin to Champaign, Chandler is a year away from marking a quarter-century at Longview Capital Corp. He was promoted to president/CEO of First National Bank of Ogden in 2007 and kept his title seven years later, when that bank and Longview merged.
The father of two, married to the curriculum director for the Paxton-Buckley-Loda school district, took time out to answer a few questions from Editor Jeff D'Alessio in the 52nd installment of our weekly speed read spotlighting leaders of organizations big and small.
---

The hardest thing about being a leader is … there's never a dull moment — and sometimes, dull is good.
My one unbreakable rule of the workplace is … I expect the best customer service we can provide. I am fortunate to have a staff that does a great job.
I'm frugal in that … I eat lunch at Subway most days.
My philosophy on meetings is … they are useful if kept short and agenda-driven.
The last luxury in which I indulged was … two years ago, when my wife Tara and I, with my daughters Cassidy and Carly, purchased a French Bulldog puppy.
I didn't know dogs could be this expensive.
My single favorite memory of all-time in this job was … meeting with David Albin, Perry Albin and Jerry Walsh and being offered the opportunity to be the bank president at First National Bank of Ogden. It was an amazing opportunity and I remain very appreciative.
I can't live without ... my family, my friends and unfortunately, my cell phone.
I'm up and at 'em every day by … 6 a.m. — except weekends.
As far as my exercise routine goes … I try to hit the treadmill at home four days a week — and that normally turns into two.
I also really enjoy golf — and the way I play can be a fairly good workout.
When it comes to my business role model … I am fortunate to have had many business role models, including the Albin family, that I have worked with for 24 years.
I would also include my parents, who have been great support to me as well as examples of hard work and dedication.
The worst job I ever had was … my first job out of college. I managed a convenience store.
I had to be at work at 5:30 and had almost an hour drive. I don't like being up and moving at 4 a.m. today but at 23 years old, it was brutal.
On a 1-to-10 scale, the impact of the pandemic has been … at least an 8 on the bank. We have had to make many decisions that have affected employees and customers.
However, I really feel bad for local schools and businesses that it has been even tougher on.